Between 1955 and 1989, Osman Fahri Seden directed 175 cinema films and TV series, produced 145 films and wrote about 200 films. From the mid-1950s until the mid-1970s, he produced a certain percentage of the Turkish market films, which are traditionally called "Yeşilçam" (Green Pine), a name given after the Yeşilçam Street where filmmakers used to meet each other in coffee shops. Seden, who has never been praised as an auteur of Turkish cinema, represents the main pros and cons of cinema during the "filmmakers period."
Early life
Seden was born on March 22, 1924 as the son of Kemal Seden, first Turkish film producer to establish a private company on his own. Though Muhsin Ertuğrul established a company in Germany, he would work as a director for the Kemal Film Company after his return to Turkey. In 1922, Kemal and his brother Şakir opened the first film studio in Istanbul, which would be the actual film school for Seden. The Seden brothers also owned a movie theater in Istanbul.
Seden graduated from the German High School in Istanbul. While he was studying in high school, he was already working on translating film scripts into Turkish for his father's job. He learned a lot about filmmaking at the Kemal Film Company and decided to continue it as a family business, though he studied law at Istanbul University.
In 1949, Seden visited the United Kingdom and the United States and represented his father in negotiations for importing films. It was planned as a business trip, however, Seden decided to make his own films depending on the experience he gained during his trip to the U.K. and the U.S.
Istanbul's blood
Seden's first official work in Yeşilçam was the 1951 script of "Istanbul Kan Ağlarken" (Istanbul's Blood), a history film telling about the occupation of Istanbul after World War I. Though he worked hard in libraries, interviewed many eyewitnesses and the film gained a box-office success, Seden was not satisfied with the film. Being the scriptwriter and the producer were not enough for him; he wanted to direct the film as well.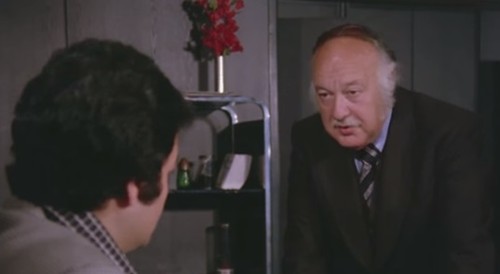 Seden not only directed and produced films, but also acted in many of them.
His first film as a director was a family drama, which would become a successful market film genre in Yeşilçam thanks to Seden's efforts. "Kanlarıyla Ödediler" (Paid by Blood), 1955, showed the moral conflicts of a wealthy family.
Meanwhile, as a scriptwriter and producer, Seden helped Ömer Lütfi Akad, one of the greatest auteurs of Turkish cinema, in the 1952 production of "Kanun Namına" (In the Name of the Law), one of the first crime dramas of the early filmmakers period.
Moral conflicts, personal dramas and interrelation tragedies were the common features of Seden's films as scriptwriter, producer and director. He is said to have established the "star cinema." He is the first producer to sign a full contract with a leading actor, Ayhan Işık. Işık owed much to that contract.
In the name of honor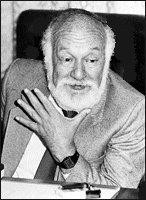 During the golden era of Turkish cinema, Seden made an average of 10 films a year as scriptwriter, producer or director. He sometimes reused script parts, dialogues and characters from previous works. Despite this defect, thanks to his knowledge about scriptwriting, he helped create several genres including the crime drama, family drama and historical films.
Seden also made sequel films. The "Cilalı İbo" series featured his most famous character, the sympathetic drifter. Though he is only a poor shoeblack, İbo is a witty and softhearted man. He is comical thanks to his unawareness of social facts. Moviegoers loved him, so Seden made five more films with Feridun Karakaya (Cilalı İbo).
After "Cilalı İbo," Seden made two significant films: "Düşman Yolları Kesti" (Enemy Blocks the Ways) in 1959 and "Namus Uğruna" (In the Name of Honor) in 1960. "Düşman Yolları Kesti" is a history film with an adventurous theme: Supporters of Mustafa Kemal Atatürk during the War of Independence fight against the enemy without knowing the betrayal they would face. On the other hand, "Namus Uğruna" tells about a family tragedy, where a poor taxi driver kills his wife and her lover, his boss, after a sequence of unfortunate events. Both films gained a box-office triumph and were praised by critics as well.
In 1966, Seden adopted the "Çalıkuşu" (The Wren) novel of Reşat Nuri Gültekin to the big screen. After the triumph of "Çalıkuşu," filmmakers began to use Turkish novels and short stories as script material for many films. "Çalıkuşu" is the story of a lively poor young girl, who is disappointed by her lover's unfaithfulness and escapes the scene for a teaching post in the country. Eventually, her lover comes back to her and sees that she is an independent young lady. The film represented a sentimental kind of feminism, which was loved by mainly female spectators.
Seden directed several religious films, too, in the 1970s. "Rabia" was the first film to tell about a religious female, Rabia al-Adawiyya, the famous Sufi of the eighth century. "Hazreti Ömer'in Adaleti" (Umar's Justice) tells the life story of the second caliph, Umar ibn al-Khattab.
Seden won various awards before he was granted the rank of "State Artist" in 1991. He died of cancer on Sept. 1, 1998.