One of the leading construction companies in Turkey's housing market, Artaş Construction, known for major projects including Avrupa Konutları and Vadistanbul, has big plans for 2017, according to company Chairman Süleyman Çetinsaya who revealed the exclusive details of five new projects to be completed this year to Daily Sabah.
l Daily Sabah: Can you tell us about your recent projects? What distinguishes them from the others?
Süleyman Çetinsaya:
We have launched five iconic projects. Namely, Avrupa Konutları Başakşehir, Avrupa Konutları Atakent 4, Avrupa Office Ataşehir, Vadistanbul's Park Stage and Valley Park Seyrantepe, and we are making rapid progress in all these endeavors. The Avrupa Konutları Kale and Avrupa Residence & Office Ataköy projects, which were completed last year, have been among our most highly regarded projects. Sales figures in all of our projects are moving in line with our expectations. This year, we plan to realize five new projects by giving more weight to investments: These include the "Kale 2" project which we have already laid ground for and put up for sale in Istanbul's historic Topkapı district at the center of Istanbul and "Yamanevler," our second project on the Asian side. The newest series of our TEM location "Arıcılar," as well as Atakent 4-B and 4-C mark our latest endeavours in Atakent. All of these projects are being constructed under the Avrupa Konutları brand and feature early delivery, high quality and premium rates which are the most important distinguishing features that put us above the competition. Having gained the trust of our investors, Artaş Construction continues to add value to every region it has projects in.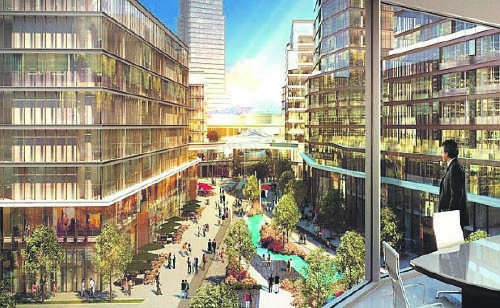 D.S.: Which elements have the strongest influence on foreign customers in terms of choosing your projects?
S.Ç.:
The most important criterion in the foreign investor's purchase decision is the answer to the question, "Are there any reference projects?" Avrupa Konutları-branded projects, which we as Artaş Construction have realized, as well as joint venture projects, have served as references for foreign investors. Foreign investors have shown great interest in Vadistanbul, Turkey's showcase in domestic and international fairs and one of its hybrid projects, and they will continue to do so. In addition to the reference projects, projects in central locations and constructed near the airports also attract foreign investors. Avrupa Konutları Başakşehir and Avrupa Residence & Office Ataköy projects are among our most preferred projects due their close proximity to Istanbul New Airport and Istanbul Atatürk International Airport, respectively. Projects that we have realized in locations where prestigious business and living areas are located also attract foreign investors.
D.S.: Do individual or investor/company-based purchases make up most of your sales?
We attract both type of investors. While Vadistanbul, which is regarded as the new business and life center of Istanbul, has seen demand for office space and store facilities from large-scale foreign brands operating in the international arena, there are also foreigners completing sales for housing investments. Again, in all our Avrupa Konutları-branded projects, we have been among the first choice of home buyers with early delivery, high quality and premium rates.
D.S.: What are your expectations for the real estate industry in Turkey for 2017?
The construction sector, which serves as the locomotive of our country's economy, contributes greatly to the economy with the subsidiary sectors it has commissioned. It is strengthening its position every year, as well. While campaigns initiated under the leadership of Emlak Konut Real Estate Investment Trust (REIT) are helping to increase demand, support provided by the Association of Real Estate and Real Estate Investment Companies (GYODER) and the private sector has also boosted the sector as of the first quarter of the year. In 2017, new projects are being offered for sale. As Artaş Construction, we have five more projects that we plan to realize within the year along with the five projects currently in progress. We have already put Avrupa Konutları Kale 2 up for sale. This investment mobility in the sector is also the greatest indicator of confidence in the country and in the sector. I am convinced that 2017 will be a much more productive year both in terms of our economy and the real estate sector compared to previous years.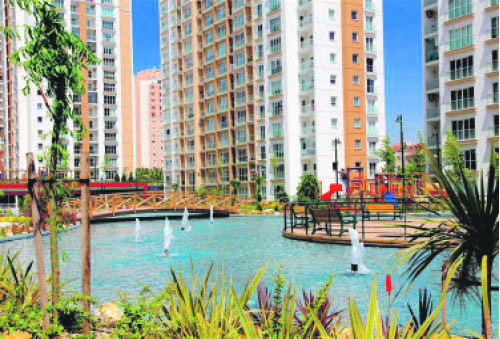 D.S.: What do you expect from MIPIM 2017?
S.Ç.:
The fairs organized in the international spherr in the real estate sector have great potential for promoting our country and our industry. We have experienced it first-hand at real estate fairs like MIPIM in Cannes and Cityscape in Dubai, which we previously attended. MIPIM, which is organized every year, is also important in this sense.
D.S.: As you may know, some recently approved regulations; namely tax reductions, are enabling foreigners to buy properties in Turkey. Moreover, according to a new amendment, foreigners, who purchase at least $1 million worth of immovable properties without selling them within three years, will be eligible to acquire Turkish citizenship. How do you think these regulations will affect real estate sales to foreigners?
The fact that a foreign investor who sees real estate as a strong investment tool in Turkey gains citizenship with an investment of $1 million and is exempted from paying the value added tax (VAT) for buying a residence or office space attracts many foreign citizens. We are seeing that foreign investors are showing great interest in Turkey with the enactment of this regulation. There is a high demand, especially from the Gulf region. Housing, office space and land sales continue. We can say that more foreign investors will prefer our country if the recently enacted immovable property purchases of $1 million are gradually reduced in the coming period.