Trying to understand what happened on the night of July 15 through a series of political, journalistic and intelligence-based analyses would deal only with the "effect" side of the equation of "cause and effect." Yet, there is a level of cause that precedes each effect, and no holistic analysis can be achieved while the causes remain unknown. The level on which causes can be appreciated pertains to main principles; thus, scholarly analyses, particularly by scholars of Islamic theology, are very necessary.
Modern mystic cults do not draw on authentic Islamic tradition but instead draw from their leaders' psycho-pathological fantasies and exploit the goodwill of the naive masses. When we say "mystic cults" note that we do not mean only those with religious origins. History has shown that certain ideologies may similarly assume a "religious face" because ideologies are bound to fail to encompass the totality of life until they assert a religious or mystical character. Since human beings and life are in their origin divine, human beings are incapable of internalizing issues without a religious or divine aspect. This is to say that humans are by nature religious beings (homo religiosus). This is why even irreligious movements, such as communism, or worldviews like atheism, cannot escape being sacralized by their adherents.
While Islam is the truth, it should not be forgotten that when the truth cannot be established properly, counterfeit creeds fill the void because the universe abhors a vacuum.
Apart from ideologies, the history of religions has been a fertile field for the generation of heretical movements and leaders. Just as ideological movements ultimately take on religious qualities, some religious movements become politicized and develop into ideologies.
That these deviant religious movements are a social problem becomes obvious when these structures extend into the political sphere. Movements that have their origin in ideologies later take on religious qualities, as do those originally based on a religion that later transmogrify into an ideology; both converge on arrogating to a select group the mission of saving the world. The messianic Zionism of Theodor Herzl, as well as Adolf Hitler's transformation of the mystic Volkish movement (the Nazi Party derived the Nazi ideology, including the symbol of the Swastika and the White Eagle, from the Volkish Thule-Gesellschaft or Thule Society), are two important examples of nationalist movements that drew from mystical ideology. Our age has witnessed many such cult movements, including the People's Temple movement of Jim Jones, whose members collectively committed suicide in Guyana in 1978, as well as the Moonies.
When the fantasies, reveries and delusions of a cult leader circulate not only among his adherents but turn into sci-fi-like scenarios like taking over a state and then the world and assume mastery of the universe -- then the danger reaches a global scale. Particularly if foreign powers harbor longstanding ambitions regarding the country whose administration this movement is trying to take over, their common interests may lead them to act in synchrony. For major operations such as these, domestic elements are at first manipulated as an advance vanguard, later as a Trojan horse that opens the path for more powerful players towards a full-scale invasion, probably after devouring the first group. Turkey has suffered from the replacement of the natural role of religion in normal life with ethnic nationalism and the exile of religion from the public sphere. Foreign intelligence services have "invested" in exploiting these weak spots.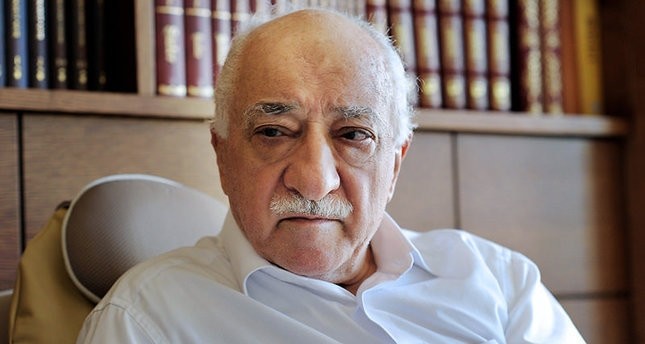 Modern mystic cults do not draw on authentic Islamic tradition, but instead draw from their leaders' psycho-pathological fantasies and exploit the goodwill of the naive masses.
On July 15, the Gülenist organization carried out an operation, previously partially attempted, attempting to stage a bloody coup. Through the grace of God, with the spiritual assistance of His invisible servants as well as the souls of deceased saints, and thanks to the valiant resistance by the people, their coup was unsuccessful. Nobody imagined that this heretical and treacherous group's madness would extend to the murder of innocent people, including specially trained police officers, shopkeepers, students, hufaz (memorizers of the Quran), imams, and dervishes. That they killed civilians and even themselves demonstrates clearly that they are a cult. They have thus given substance to the metaphor applied to them that they were "Hashhâshî" (Assassins, a historical sect of the Nizari Ismailis linked to Hassan-i-Sabbah, also known as the Old Man of the Mountain, whose sect carried out assassinations believing they would be granted paradise, a delusion that Hassan supported by the use of hashish and deceit).
We should not overlook this detail: The leader of this group is clearly antagonistic to Turkey's neighbor Iran and its Shia sect of Twelver Imamiyyah, and this antagonism was favorably noted and exploited by those manipulating them to fit their required circumstances. If their puppets had succeeded in taking over Turkey, the masterminds behind them were no doubt planning to provoke a war between Turkey and Iran (a disaster that I previously warned about without being heard). Their goal, whose consequences I don't want to begin thinking of, would instigate these two great Muslim nations to war, and mutual slaughter of civilians. I am certain that we can address our issues with our neighbors at the negotiating table.
Over every intellect, there is another intellect. All of Turkey's authentic traditions and peoples took part in resisting this coup. Authentic traditional spiritual insight revealed that this spineless and characterless fraudulent structure, one that has at times sought legitimacy by exploiting Sufi themes, has no truly religious or spiritual aspect. Although they may have at first earned favor through the abuse of such themes, in the end they became a plaything for international powers in an eventual betrayal of those same people who long supported them. This abject end is one from which all similar structures, particularly deceitful Islamic communities and false Sufi orders, should take a lesson. The noble children of our country joined in national resistance in opposing an operation with foreign origins. Every opposing faction - be they rightwing or leftwing, religious or irreligious, Turkish or Kurdish, Sunni or Alevi - gathered together in this resistance. There is apparently a metaphysical sphere where even opposites unite. This is what we learned from Jalaluddin al-Rumi and Yunus Emre. Real dervishes, knowers of God, Sufis and strivers, those who are equipped with this religious and national consciousness, participated in the defense of the country, even at the cost of their lives. Now we are all like a single body. To perpetuate this unity, we must act with a refined wisdom, joy and enthusiasm. It should be known that utterly shallow and incompetent hypocrites couldn't possibly shoulder this weighty load.