The southeastern city of Gaziantep holds an important place in the history of humankind. The city has hosted human settlements since the Paleolithic Age. Over the centuries, the Hittites, Assyrians, Persians, Romans, Mamluks and Ottomans have all made this south Anatolian city theirs.
However, we sometimes forget to mention that these lands do not belong to us alone, rather we share it with innumerable animal and plant species. With the passage of time, many of those species have already gone extinct. Now, Gaziantep has opened Turkey's very first Zoology and Nature Museum that showcases a number of extinct animal species as well as still surviving wild animals.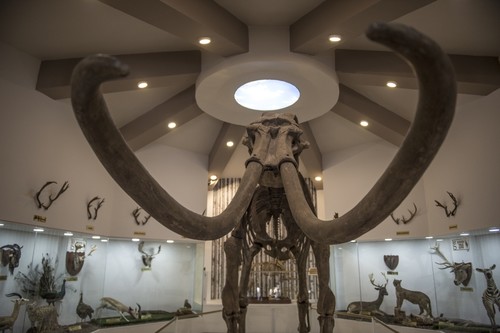 Located inside the renowned Gaziantep Zoo, the museum is home to the animated skeletons of different animals, including a 4.5-meter-long mammoth that lived in 1700 B.C. and an ancestor of whales known as Dorudon that dates back some 33 million years. It also features the king of the dinosaurs, Tyrannosaurus rex, the reptile Dimetrodon, which lived more than 295 million years ago, and a large collection of taxidermy wild animals.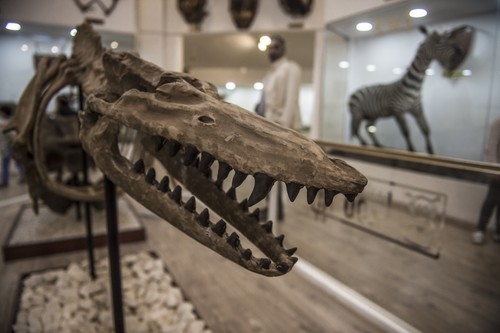 Some 187 land and 55 water species are showcased in a set storyline so that visitors, especially young students, can visualize the animals, their nature and habitats. All the animals are placed according to their natural posture, with some displayed hunting, feeding or in flight. None of the animals displayed at the museum were harmed in any way, as they were preserved using special techniques following the end of their natural lifespans.
In addition to skeletons and preserved animals, the museum also displays wet specimens of more than 60 different animal species including snakes, crocodiles, and fish.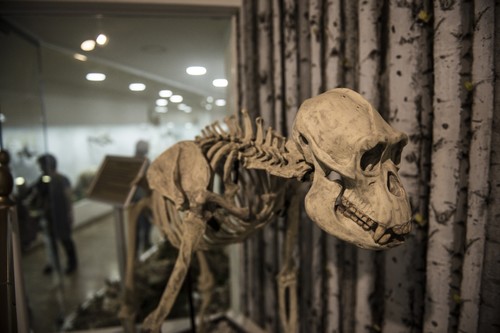 The museum covers a 750 square meters inside the Gaziantep Zoo, the fourth-largest zoo in the world. The construction of the museum was launched in 2015, and it opened on April 23, 2017.
Since its inauguration, the museum has been welcoming visitors from around the world.
Gaziantep Metropolitan Municipality's Natural Life Protection Department official Celal Özsöyler said that the museum has welcomed more than 820,000 visitors so far and aims to see at least 1 million by the end of this year.
The Gaziantep Zoology and Nature Museum aims to showcase animal species that existed long ago along with humans over the course of history. As Turkey's first and only museum of this type, it should be a draw for those who want to discover more about the animal kingdom both past and present.