An image showing a beautiful blonde woman posing next to a training plane wearing a flight jacket has recently went viral on social media circles and especially in the Middle East, as she was presented as "Captain Balislava" of Russian air forces who participated in airstrikes claimed to be targeting ISIS terror organization.
Many websites, including news outlets, published the story of the beautiful Russian pilot giving the hell to terrorists from the skies, forgetting two simple things: fact check and image control.
The image depicted as Captain Balislava on various websites is actually a blurry and badly cropped version of the Brazilian model and TV presenter Ana Hickmann's photo shoot with Brazil's air forces.
A Victoria's Secret model and once holder of the "the model with the longest legs" title in the Guinness Book of World Records with her 46.5 inch legs, Hickmann now lives a more or less peaceful life than pilots combating ISIS as the presenter of popular "Hoje em Dia" show in Brazil.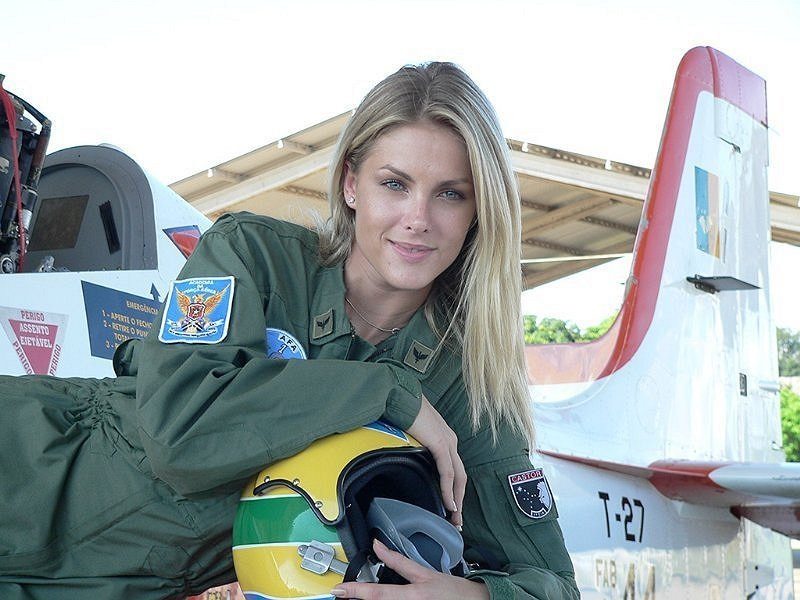 In the actual image, Hickmann holds a helmet painted in yellow, green and blue, the colors of Brazil's flag. On her left arm, the emblem of Brazilian Air Force Academy is clearly seen. The plane featured in the image is an EMB 312 Tucano also known as T-27 produced by Brazilian aircraft maker Embraer, with clear Portuguese instructions over the plane.
Even after these facts, some people may still wish to believe Captain Balislava is real. In that case, we advise Captain Balislava to stay out of the spotlight despite her beauty and focus on her training for a while, as she has targeted anything but ISIS in Syria since the airstrikes began, and as she constantly violates Turkish airspace.