President Recep Tayyip Erdoğan recently mentioned the U.S . sanctions against Russian businessmen, including the chess master Kirsan Ilyumzhinov, who do oil business with Daesh terrorists in Syria.
Kirsan Ilyumzhinov, 53, is a wealthy Russian businessman and long-standing president of the World Chess Federation (FIDE) as well as the former president of the southern Russian region of Kalmykia.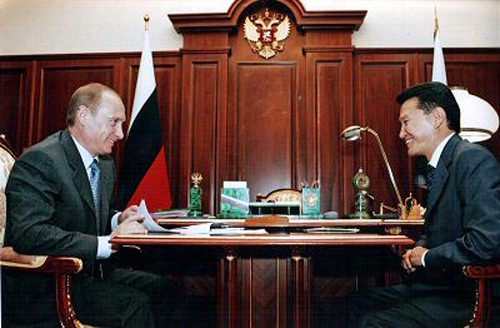 Kirsan Ilyumzhinov (L) with Russian President Vladimir Putin

The U.S. added Ilyumzhinov to the list of people trading Daesh oil, in addition to eight others, including Syrian businessman, George Haswani, who also holds a Russian passport.
Ilyumzhinov, who became the president of FIDE in 1995, also has close ties with the Russian President Vladimir Putin. The chess master's rise took off after he met President Putin in the year 2000. Known for his loyalty to Putin, Ilyumzhinov also has had close ties with the controversial leaders such as Saddam Hussain, Muammar Qaddafi, and Syria's Bashar Assad.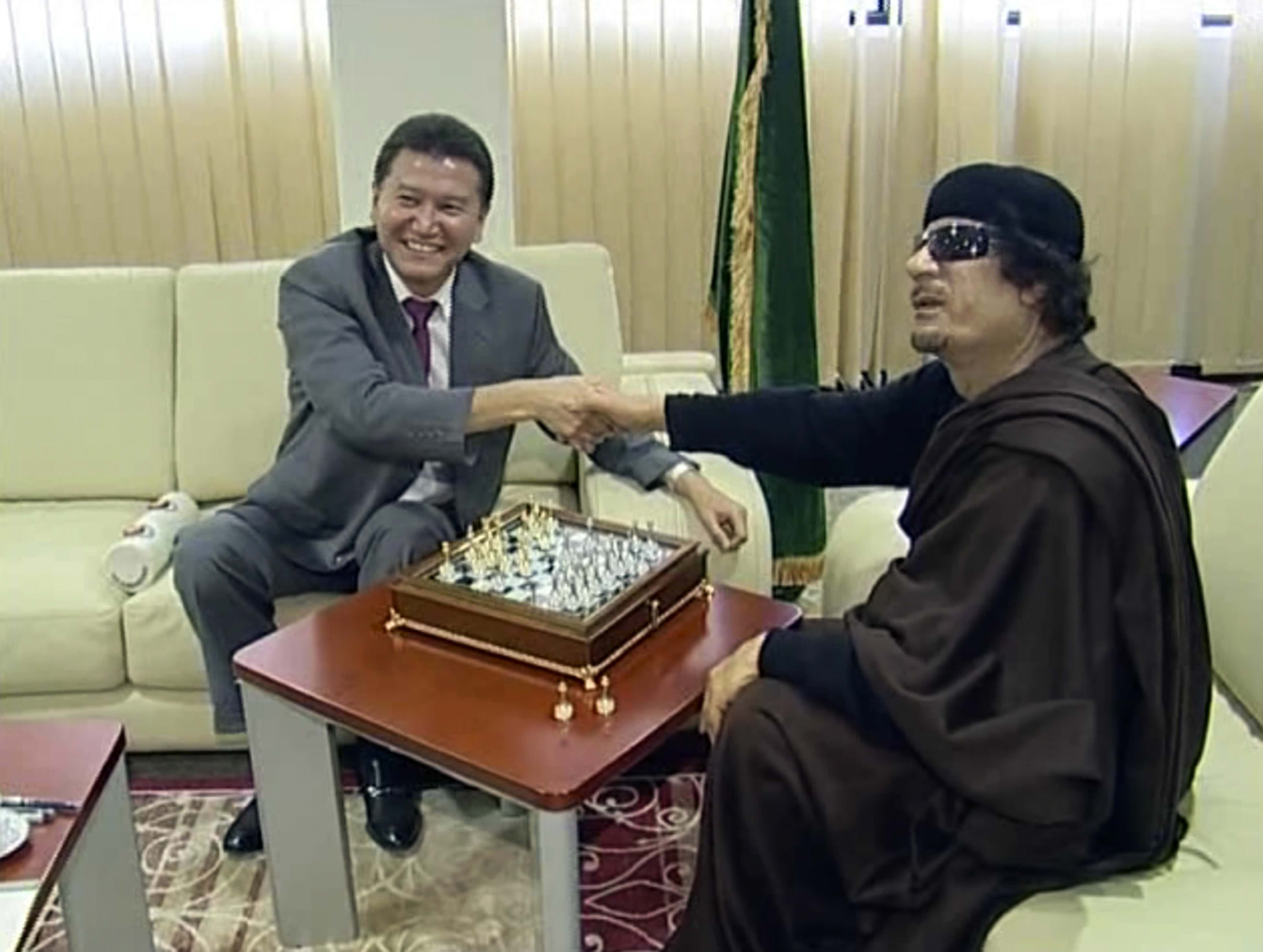 Ilyumzhinov (L) and late Libyan dictator Qaddafi shake hands before a game of chess

According to the U.S. Treasury, Russian Financial Alliance Bank, which Ilyumzhinov owns, has been part of monkey business . The U.S. Treasury also states that he has had relations with Assad since 1998.
Ilyumzhinov, who has studied international politics at university, gained a large amount of wealth through relations he built in Russian-Japan partnership in auto sector.