Russian airstrikes have killed at least seven civilians, including children and injured 20 on Saturday in Syria's northern Aleppo province, which is divided between Assad regime in the west and opposition control in the east.
According to civil defense forces in the city, Russian jets hit a market place and a hospital in Al-Sokkari district, which is controlled by opposition forces and killed seven people, including children.
With the assistance of people around, the wounded have been taken to a nearby field hospital to receive treatment.
Buildings and vehicles have reportedly been damaged, with some being completely destroyed.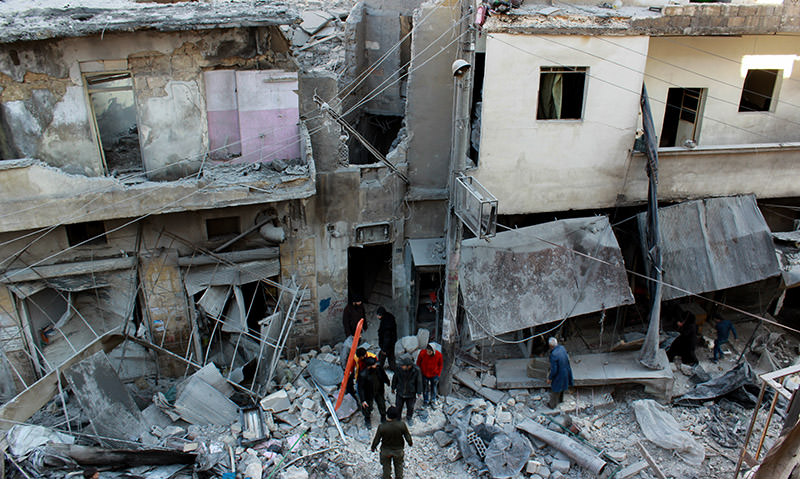 Civil defense teams are reportedly carrying out searches in buildings destroyed by the strikes.
Russia launched air operations in Syria on Sept. 30 with the aim of supporting the embattled Assad regime.
While Russia claims the airstrikes target Daesh terrorists, some members of the western NATO alliance believe Russia is targeting groups opposed to Assad, including some that enjoy U.S. and Turkish support.