The Syrian Observatory for Human Rights said 62 people were killed Sunday in a series of blasts in Sayyida Zeinab, a southern district of Damascus where Syria's holiest Shiite shrine is located.
Four blasts hit al-Tin street in Sayeda Zeinab, pro-Damascus al-Ikhbariya said in a newsflash. It said two of the blasts were car bombs and the other two had been detonated by suicide attackers.
The Britain-based Syrian Observatory for Human Rights also said there were four explosions in a combined vehicle bomb and suicide attack.
State TV said the blasts hit near the al-Sadr hospital in Sayeda Zeinab.
The Amaq news agency, which supports Daesh, reported that the terrorist group claimed responsibility for the attacks.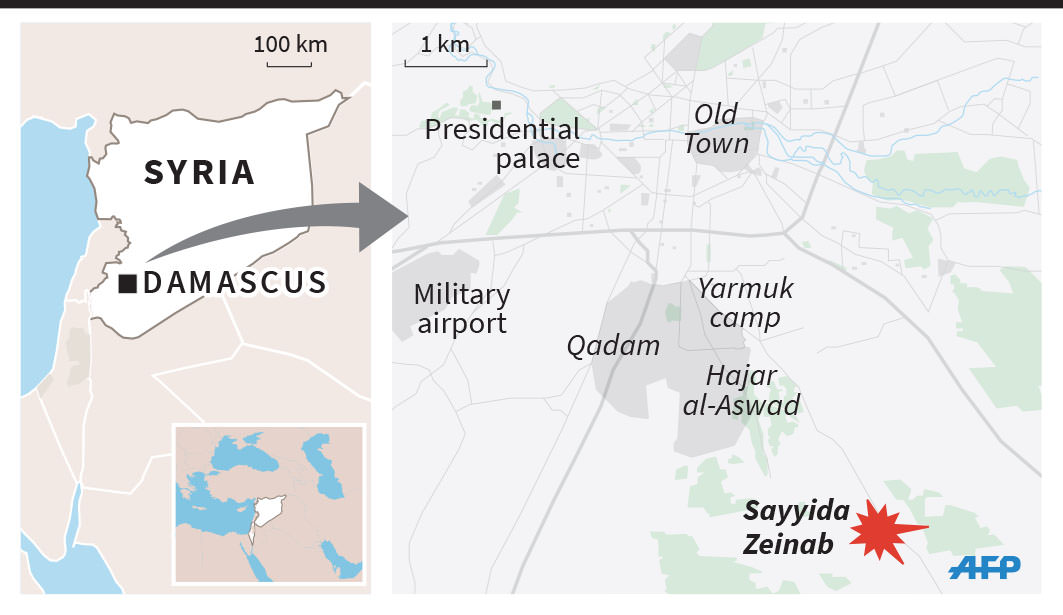 It said two Daesh suicide bombers blew themselves up in the Sayeda Zeinab district after detonating a car bomb. Witnesses and a monitoring group reported four bomb blasts.
Suicide attacks last month claimed by Daesh terrorists in the district killed 60 to 70 people.
Sunday's explosions came just hours after a twin bomb attack in the city of Homs which killed at least 46 people, according to the Observatory.
Sayyida Zeinab contains the grave of a granddaughter of the Prophet Mohammed and is particularly revered as a pilgrimage site by Shiite Muslims.