"In the first rescue operation I participated in, I have seen bodies, scattered around. The operation lasted for 10 days and as many as 100 people were killed. Since then in my dreams, I started to see those who were killed, horrific scenes but did not stop working for the White Helmets," Khaleed Khateeb told me in a café in Istanbul as he had come to visit his family. He returned to Aleppo soon after this interview.
A 21 year-old photographer, Khateeb was a high school student when the war broke out in Syria in 2011. In the last five years, his home and entire neighborhood were destroyed, many of his friends and relatives were killed and luckily his family found a chance to flee to Turkey. Khateeb came to Turkey as well but did not stay for long. He felt he had to go back to help his people. In order to take a humanitarian role in the deadly and complicated war, he joined the White Helmets and undertook the role of photographing the rescue operations, as a result of which he has been witnessing how people are killed, dying slowly, their bodies are shattered and their reactions when they lose their children, parents, brothers and friends.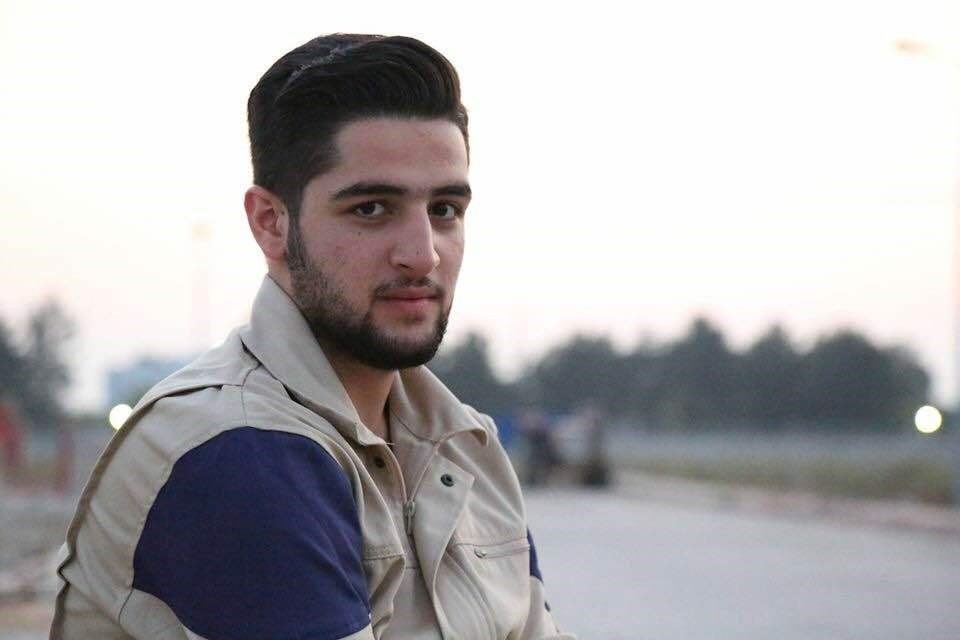 Khaleed Khateeb
Despite the difficulty of his duty, Khateeb was looking dignified and saying that he had to withstand this unending nightmare for his people. He admits that he wanted to leave his role but said once he joined a rescue operation at the end of which they took a little girl out from under the rubble alive, he decided to stay as saving a life was the only thing making him happy amidst the war.
One of his colleagues, 23 year-old Majd Khalaf, was with us as well. He is working for the White Helmets, too. He had just started university in Idlib when the violence expanded to his hometown. "We forget sometimes we are at war, living under the siege as we are bombed everyday. It has become part of our lives," he said. He has joined the White Helmets to help his people, although he says his family who are living in Bursa, are worried about him.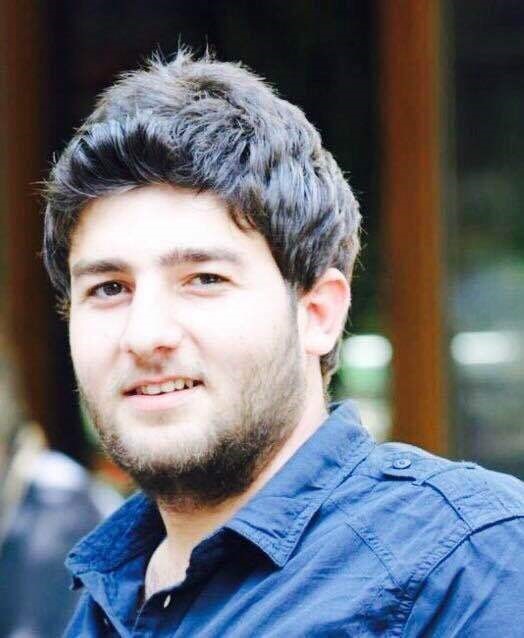 Majd Khalaf
White Helmets or Syria Civil Defence is a civil organization that has up to 3,000 volunteers who work in Syria to save people's lives. "We rush to the scene of attacks to save the greatest number of lives in the shortest possible time and to minimize further injury to people and damage to property. We are a neutral and impartial organization. We do not pledge allegiance to any political party or group. We serve all the people of Syria," the group's statement read on their webpage. The group has become famous after being nominated for the Nobel Peace Prize.
When asked the situation about the city, Majd said: "It is too bad to describe the situation. But I can say that at least 350,000 people are trapped in a city, bombed everyday. All civilian areas, including hospitals, bakeries and homes are targeted. It is not true that Russia and the regime target only armed fighters. They just kill anyone."Khateeb said.
"Imagine hundreds of thousands of people who are struggling to survive under heavy bombardments. Moreover, there is the besiegement. There is no food, no vegetables, no water, no drain system, no electricity, and no oil. There is nothing. People try to grow vegetables in vases, as they can't go to the farms. Some aid organizations try to send flour. Even if they can do that, bakeries are immediately targeted."
Majd said: "We are a humanitarian group but were targeted as well. Two of our four centers in Aleppo where we store medical equipment, ambulances, gas masks etc."
"When an area is hit, we rush to save more lives. But unfortunately, after people get together and start a rescue operation, they hit the same place second time. It increases the death toll," Khateeb said. "We have saved 62,000 lives so far but lost 145 of our colleagues as well." While we were continuing to chat, Khateeb and Majd started talking to each other in Arabic in worried tones. They said a new bombardment hit Aleppo, leaving two of their friends working for the White Helmets were seriously injured but there was no way to take them out. "One of the biggest problems is that people die of minor injuries as there is no enough blood or equipment to store blood. Even ambulances who take injured people to the hospitals in Turkey are hit," Majd said.
When asked about the Nobel Prize, they said it was important to be nominated but the biggest prize for the White Helmets as well as for every Syrian is peace. "What we want is just peace and a stop to this horror," Khateeb said. "We want to live in peace in our homeland. Hundreds of thousands of Syrians in Turkey, in Europe, in Iraq and elsewhere want to go back to Syria. We want peace, only peace,"Majd said.
Despite their call for peace, the war in Syria continues and Russia and the regime continue to pound civilian areas in every corner of the country. The war has claimed the lives of at least 400,000 people but the toll will likely increase. With the failure of the international community to agree on stopping the bloodshed, ordinary Syrians continue to be victims.