As Iraqi forces struggle to solidify gains in neighborhoods in eastern Mosul, more and more civilians have fled the city. Among those families fleeing the fighting and Daesh violence, there was a little girl named Melek who ran away with her best friend, Fresh the cat.
Waiting patiently to be processed at a control point along the Mosul-Irbil highway, her face covered in dust from the road, little Melek sat with Fresh and her family in a military truck, with their belongings wedged in around them.
Six-year-old Melek, whose name means Angel in English, didn't let go of little Fresh for even a second as she sat calmly.
When asked, she said that she chose her orange Tabby Fresh to run away with, unlike everybody else who brought clothes and other belongings.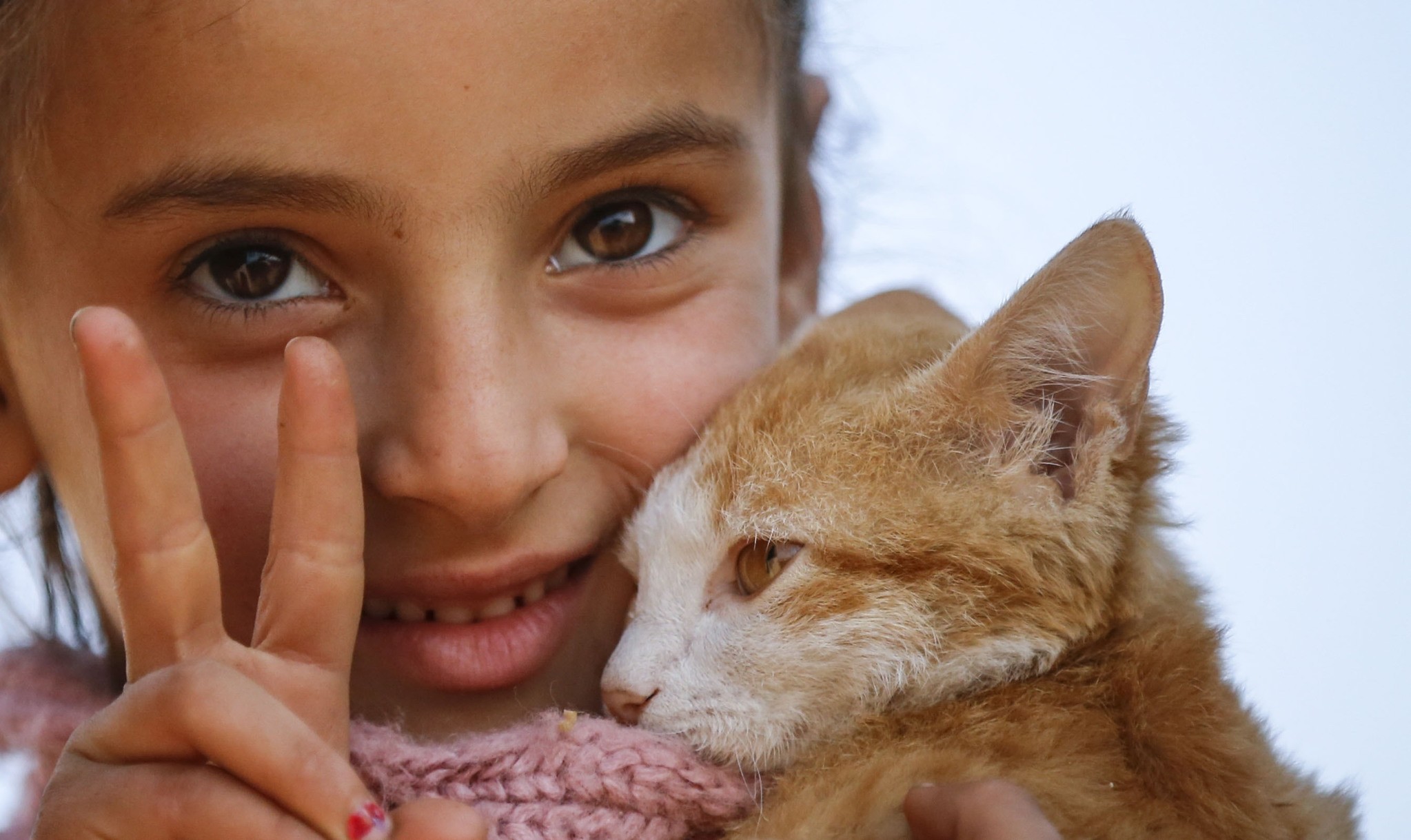 Melek also said that she wasn't sorry for herself, but was worried about Fresh and its health.
"I'm worried about Fresh, I want it to sleep inside a house and not be cold. I can sleep outside if necessary," she said.
Expressing that she could not go outside and play because of Daesh, Melek added: "I've never gone to school, never played outside. That's why I have so much love for Fresh, I have never left its side."
Melek also brokenheartedly said that she had a puppy as well but could not bring him along.
"I do not know what has happened to him. He may have even died," said Melek with tears in her eyes.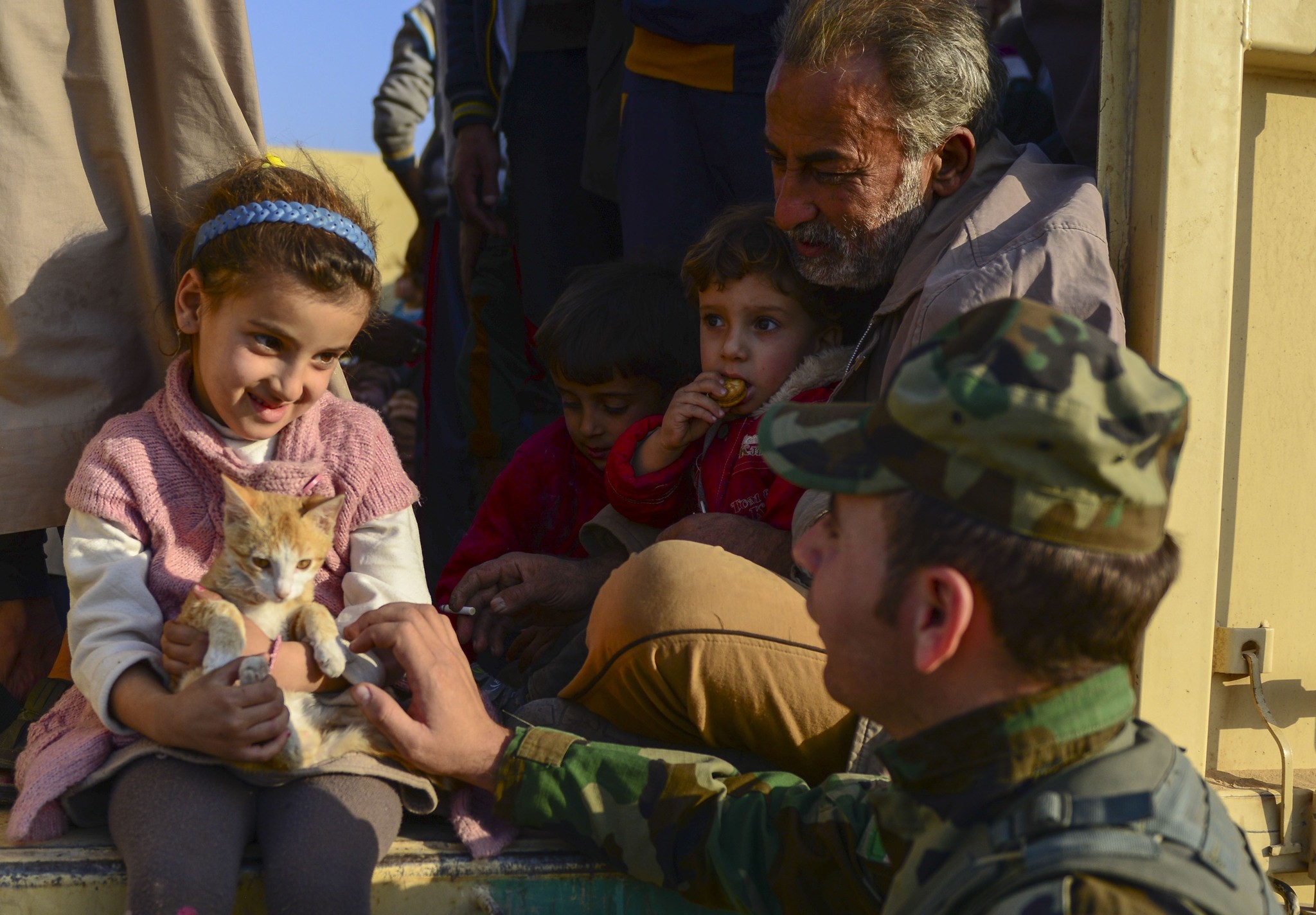 Security forces praised the little girl for her compassion in such times when people are fighting for their own lives, let alone someone else.
Melek and her family are waiting to be referred to one of the 27,000 UNHCR tents set up in Iraq, located 40 kilometers south of Mosul.
After identity checks and searches by the Peshmerga, civilians like Melek are referred to refugee camps established by the Iraqi central government and the United Nations.
The Iraqi Migration and Immigration Minister Casim Mohammad said that so far 37,184 people from the region had taken shelter in camps since October 17, when the operation began.
The dual operations in Iraq and Syria have placed unprecedented pressure on Daesh, which faces the prospect of losing its two largest remaining population centers, and with them its claim to a so-called "state."
The fighting has prompted a steady trickle of civilians to flee Daesh territory, most heading towards Ain Issa, 50 kilometers north of Raqqa and a key staging ground for the operation.
Aid groups have many times voiced concerns for civilians trapped in both Mosul and Raqqa, warning they may be used as human shields.
More than 34,000 people have been displaced since the Mosul operation began on October 17.
More than a million people are believed to be in Mosul.