60 civilians have been killed after the Syrian regime army stormed several areas of eastern Aleppo, Syrian Observatory for Human Rights said on Monday.
The regime forces made new advances Monday after taking the Sheikh Saeed district, leaving civilians and opposition fighters trapped in a tiny part of the city.
Meanwhile, regime and Russian warplanes carried out several raids on opposition-held neighborhoods in eastern Aleppo, Najib Ansari said.
He said the fierce bombardment on the war-battered city has forced thousands of civilians to flee to regime-controlled areas in Aleppo.
Ansari warned that the humanitarian situation in besieged neighborhoods in eastern Aleppo is on the verge of collapse.
"Fighters from [Lebanon's] Hezbollah and [Iraq's] Al-Nujaba militias are preventing civilians from leaving the city," one local source who preferred anonymity said.
UN High Commissioner for Human Rights spokesman, Rupert Colville, said Friday hundreds of men remain missing more than a week after crossing into Syrian regime-held areas of Aleppo.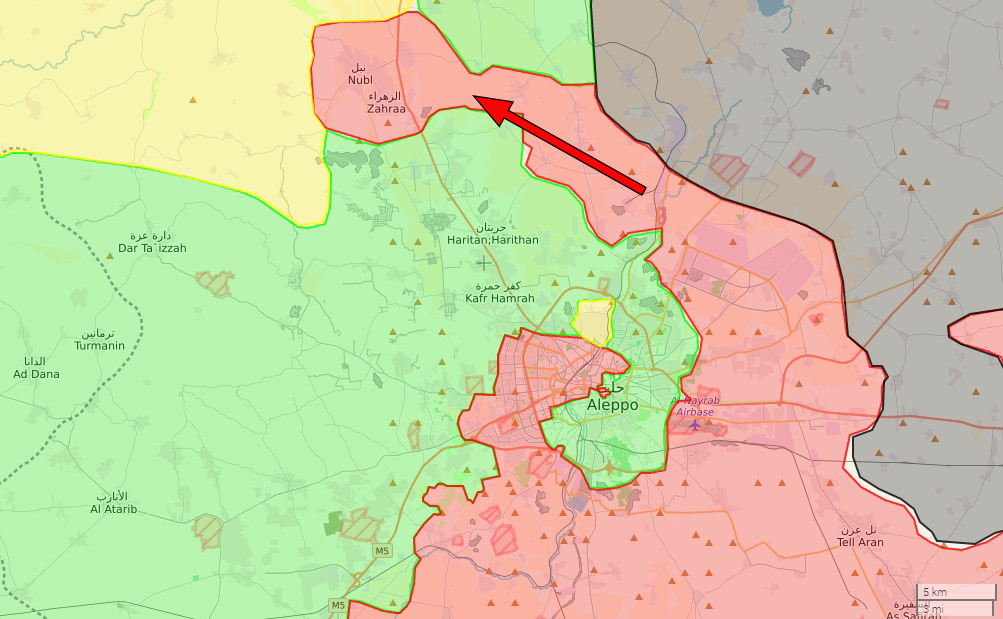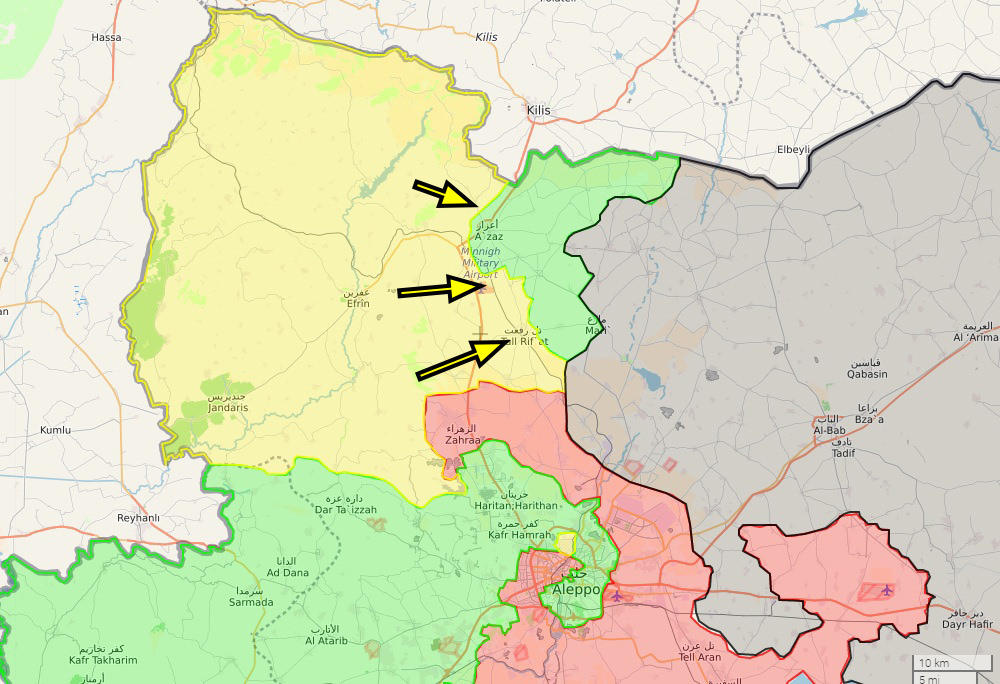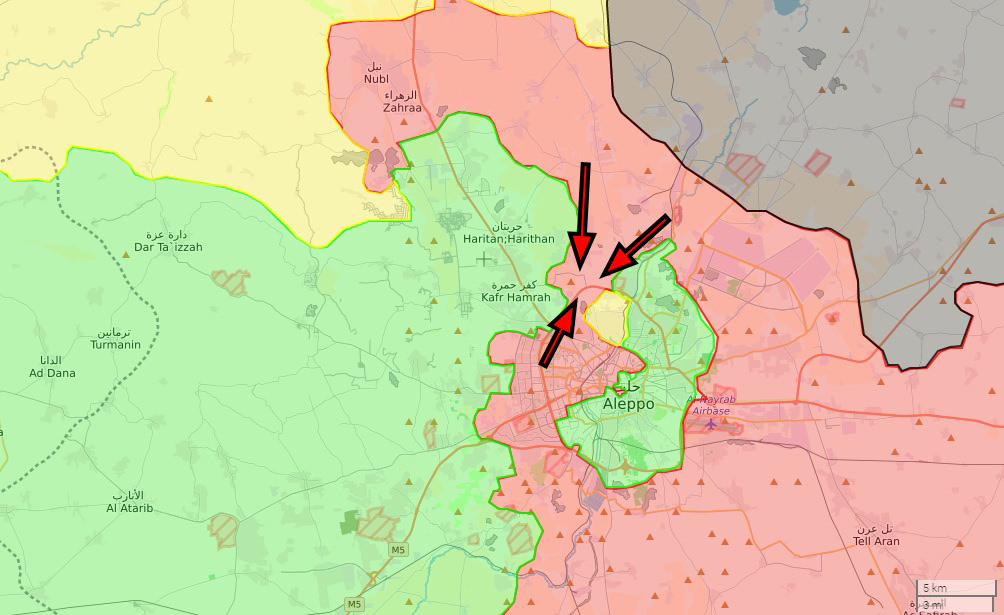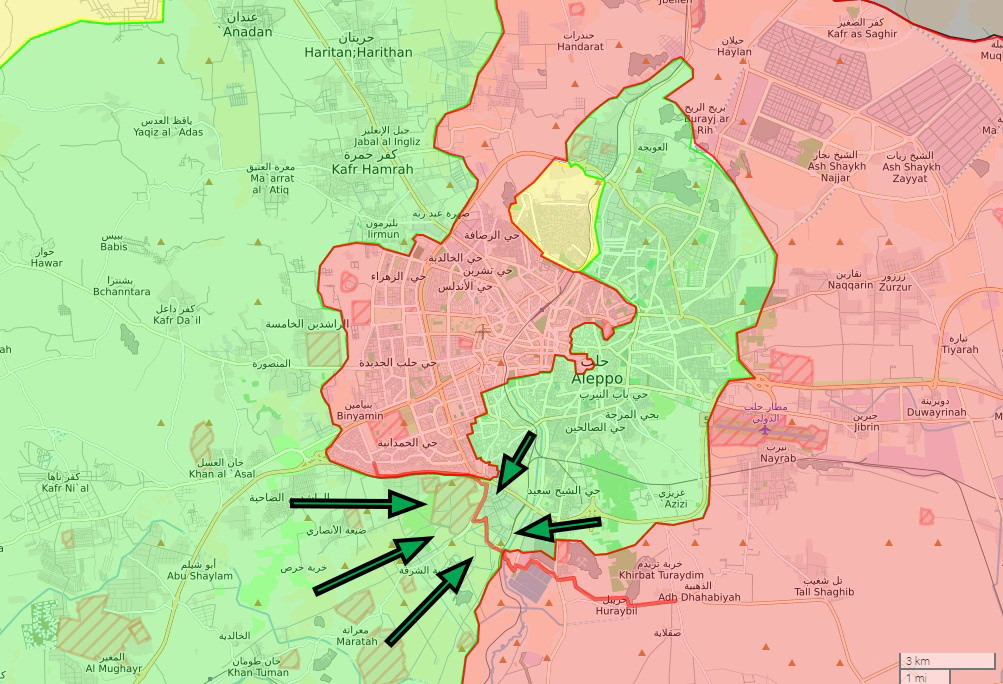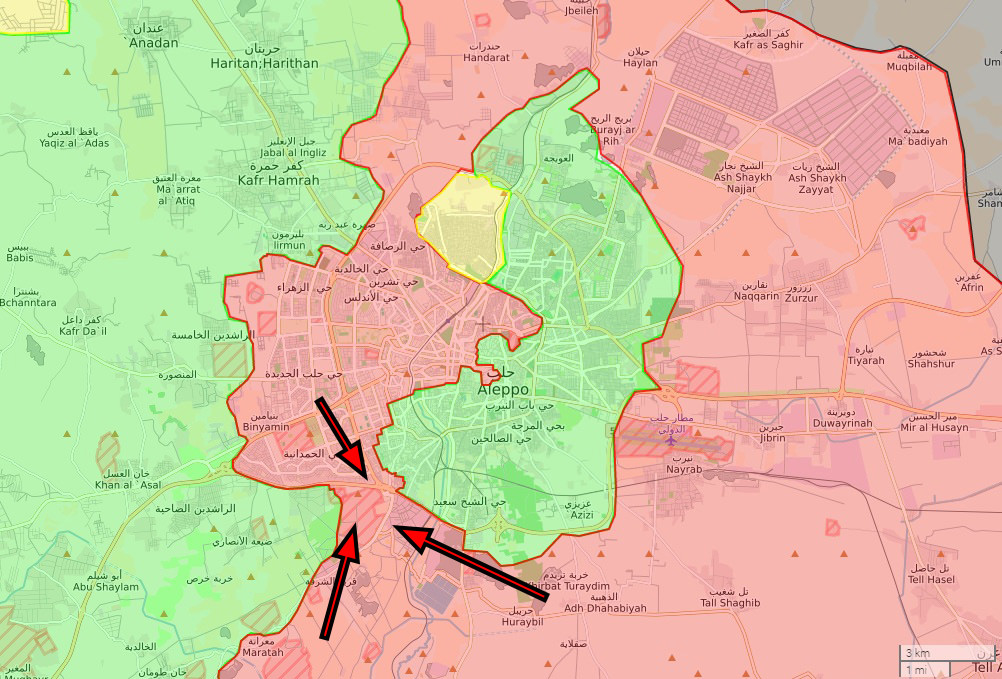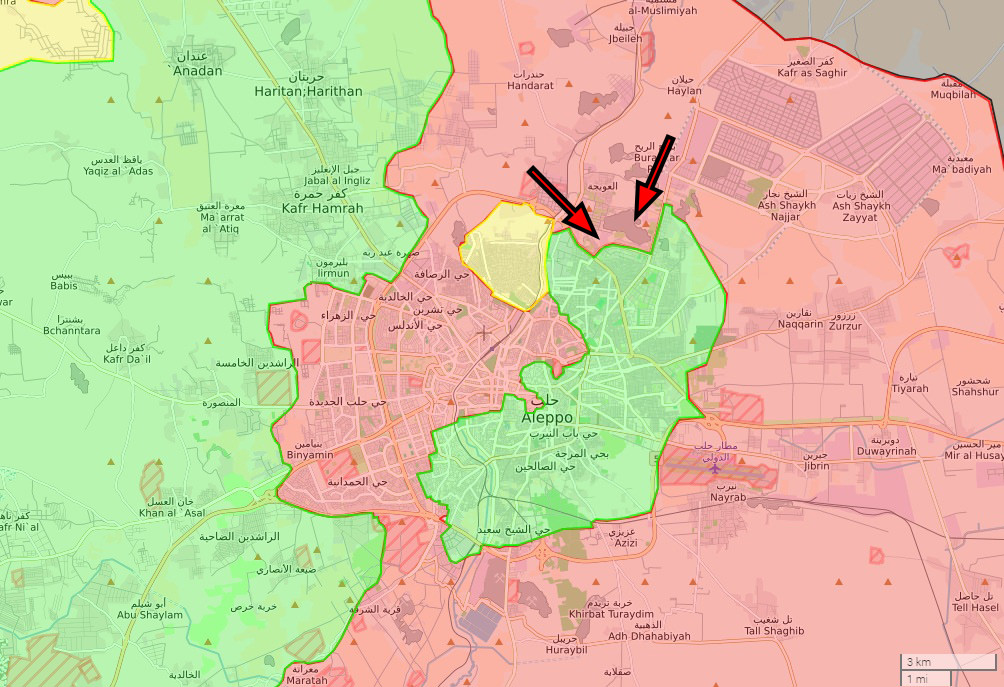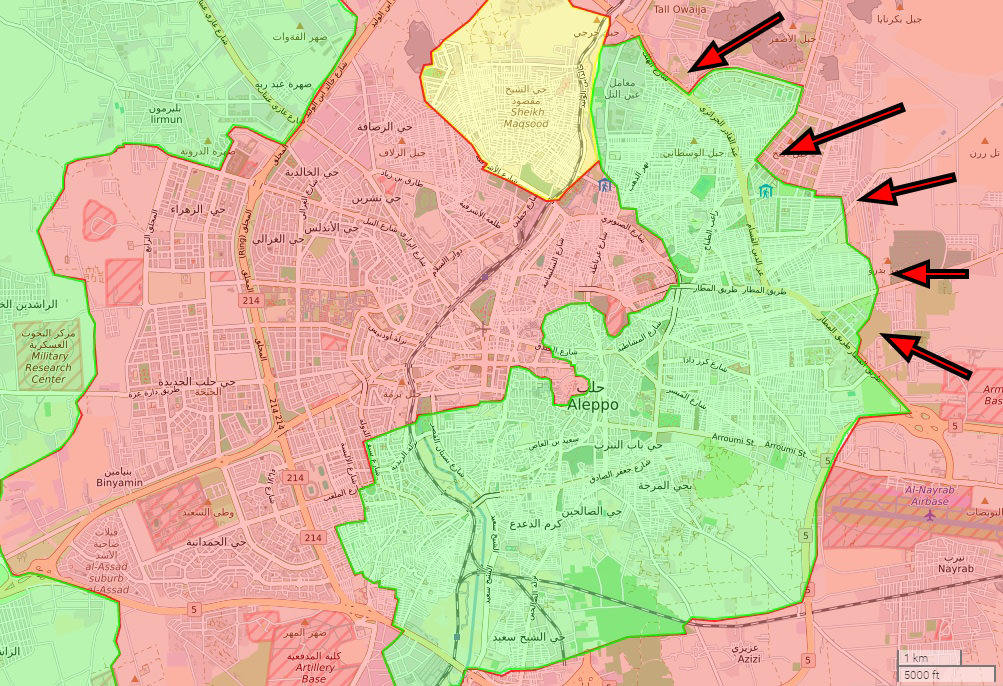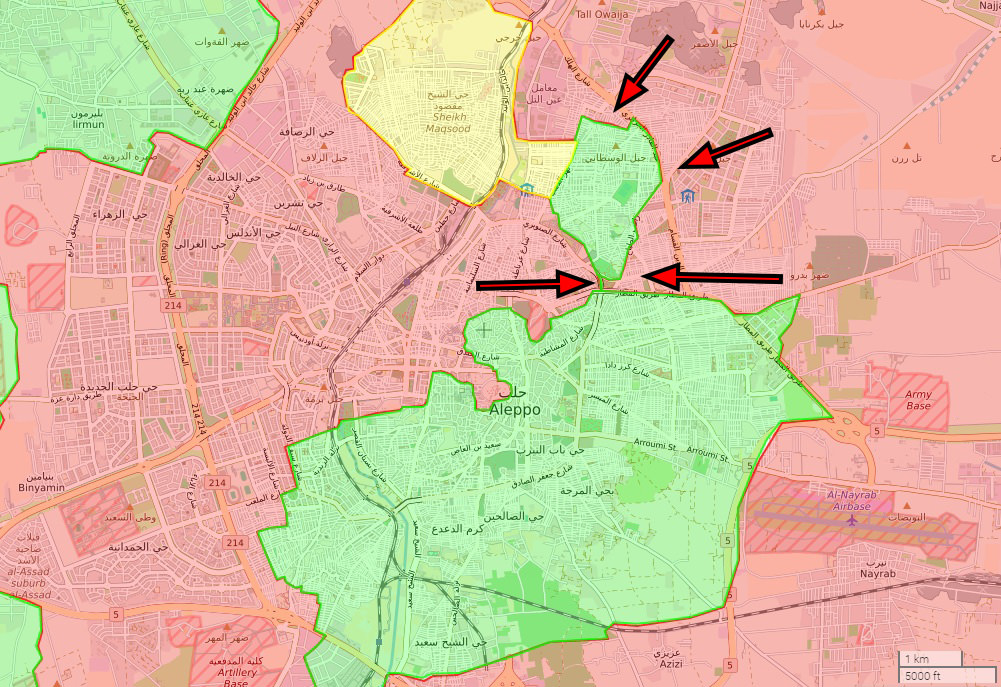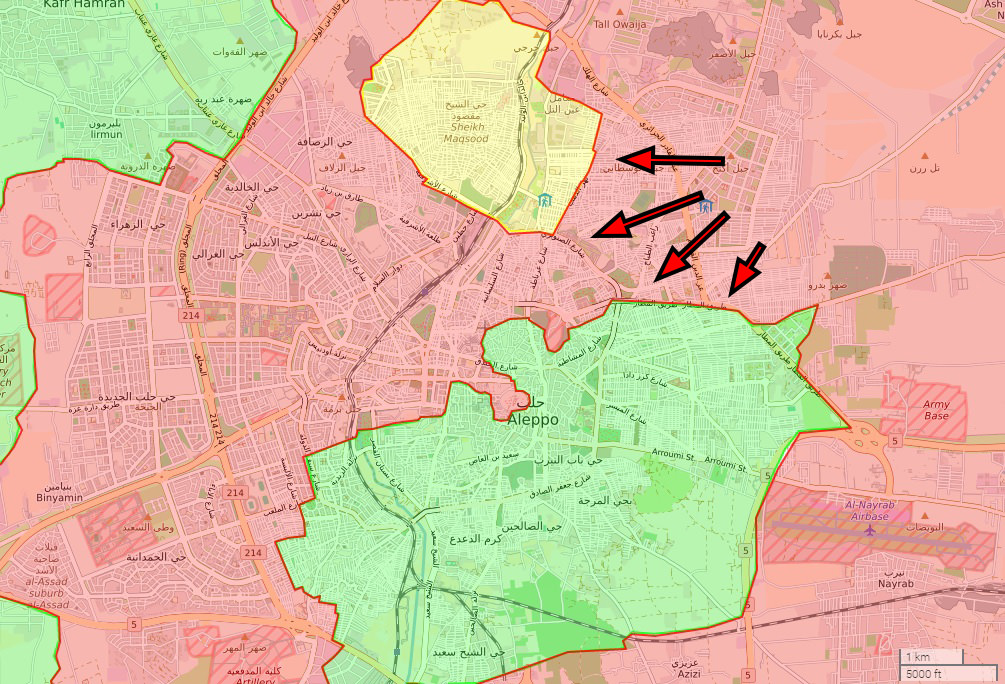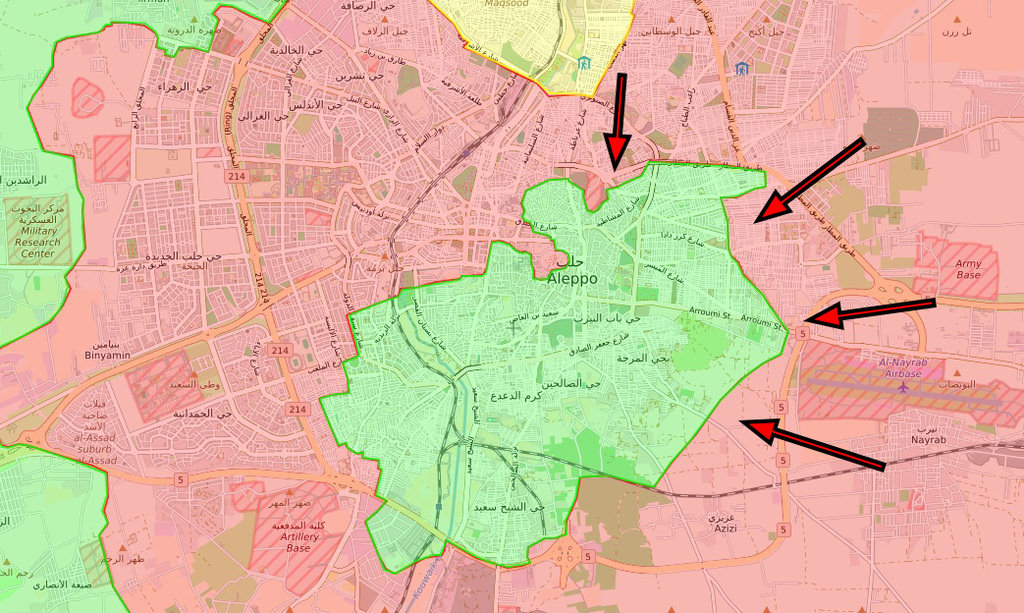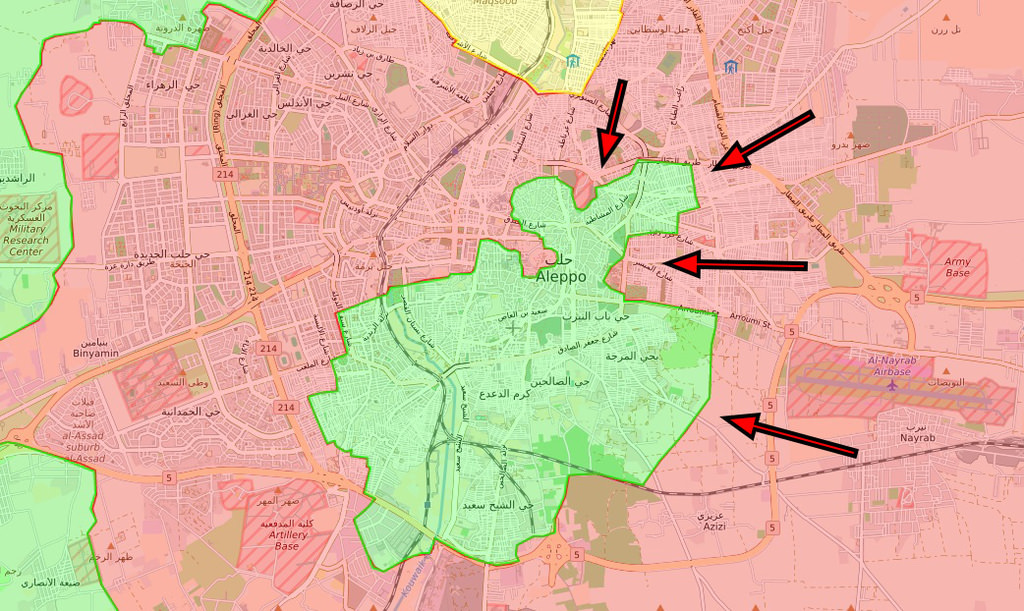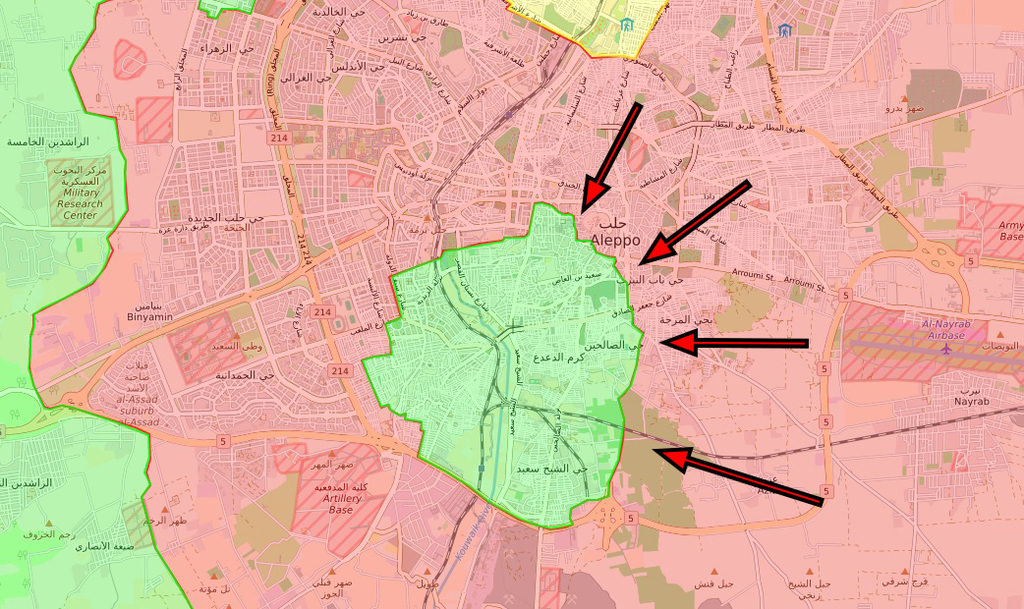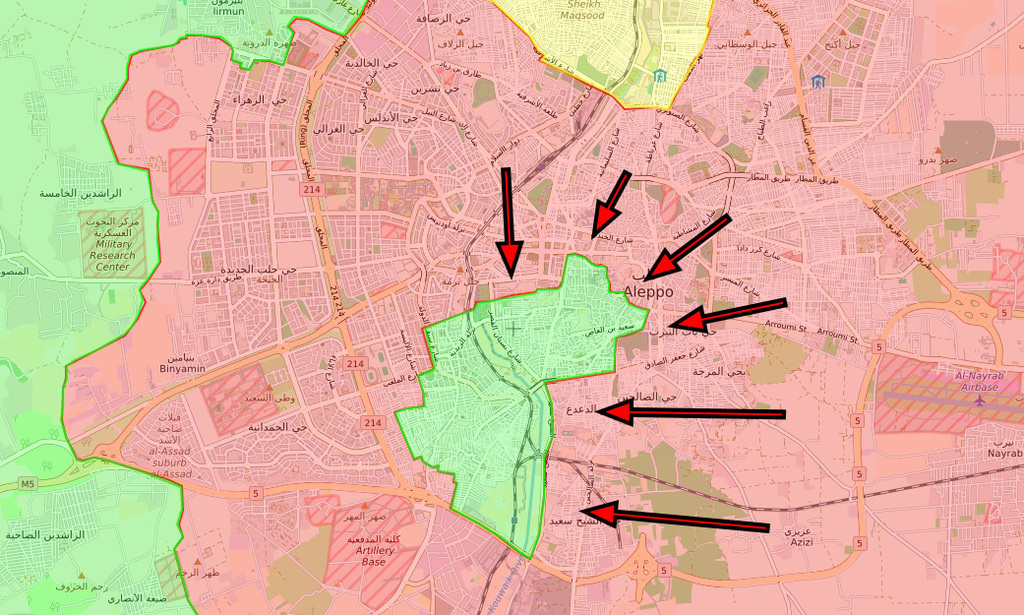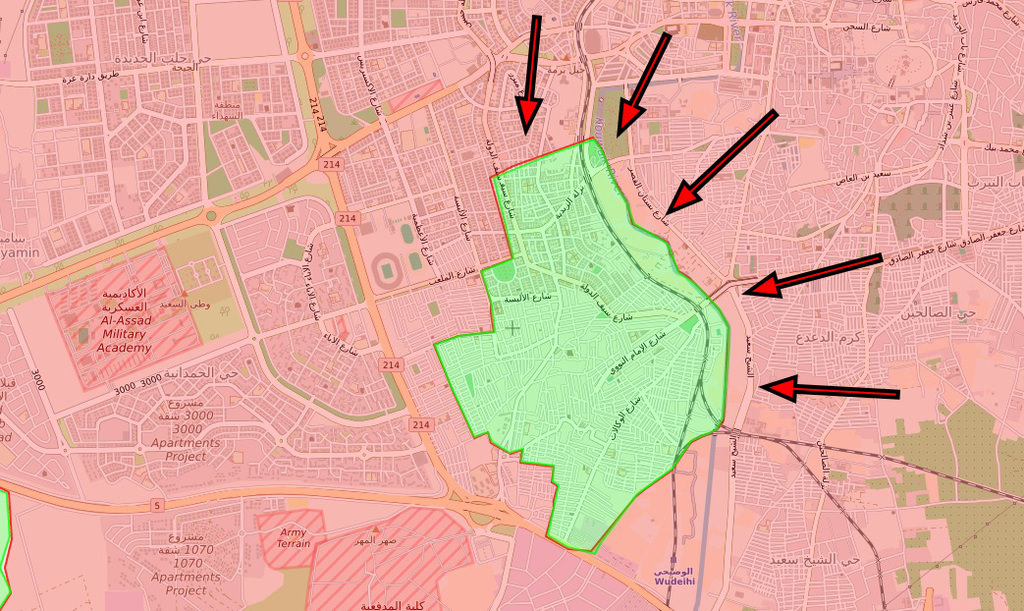 Since mid-November, more than 990 civilians have been killed - and some 2,500 injured - by regime attacks on opposition-held parts of Aleppo, according to local civil defense officials.
The fierce bombardments have forced most of the city's hospitals to halt operations, while most academic activities have been indefinitely suspended.
The recent escalation comes amid attempts by the Russia-backed Assad regime to reestablish control over parts of Aleppo captured four years ago by armed opposition groups.
Syria has been locked in a devastating civil war since early 2011, when the Assad regime cracked down on pro-democracy protests - which had erupted as part of the "Arab Spring" uprisings - with unexpected ferocity.
Since then, hundreds of thousands of people are believed to have been killed and millions more displaced by the conflict.