Syrians from Damascus supporting the Assad regime took 'touristic' selfies in the ruined streets of Aleppo causing uproar on social media, as the residents of the destroyed city flee with the assistance of evacuation teams to stay alive.
Some people coming from the southern Syrian town of Damascus have recently been visiting Aleppo as a touristic place to take [NK1] photos in front of devastated homes, cars, buildings and the city center, since to celebrate the city's destruction by regime and pro-regime groups.
A few days ago, women, children and other residents of Aleppo were fleeing the streets hit by airstrikes; in which regime supporters now take joyful selfies.

The people of Aleppo are now on the roads, being evacuated by convoys to moderate-opposition held areas and Turkey's southern province of Hatay.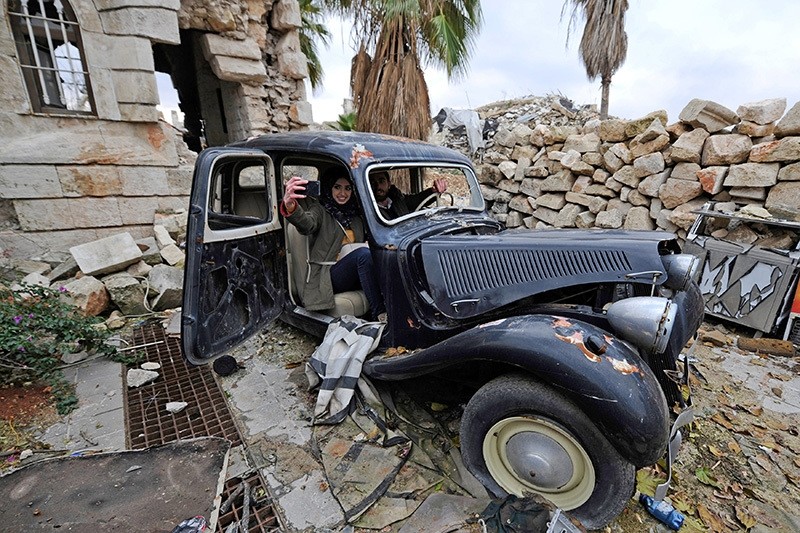 (Reuters Photo)
131 seriously wounded civilians, including 46 children from the evacuation convoys have been brought to Hatay, and are now receiving treatment at Turkish hospitals. Some of the wounded have reportedly succumbed to their injuries.
More wounded from Aleppo are expected to be treated in the southern Turkish city, regional sources say, and Turkish officials have been making tremendous effort to ensure the safe evacuation of Aleppo residents.