Targeting unsuspecting internet users, potential cybercriminals might assume the identities of a friend, your manager, your sibling or even an artist you are a huge fan of. A cybercriminal, disguised as someone you know, can find their way to your smartphone via a seemingly harmless app.
But, the next time you are downloading an app and a couple of questions pop up regarding the user contract or a shopping app asks for your permission to access your contacts list, just remember the story of the "Little Red Riding Hood."
Users and their information should not be left to the mercy of companies that are asking these benign questions with the intention of "only getting to know you better!" In fact, with more and more companies trying to track their users, the existing laws about the privacy of personal data may not be enough in this regard. Big data and sensors are increasingly used to better analyze the customers, but the companies can also easily access the customer's location, identity, contacts list and even photo album, and it can never be surely said someone else is not watching. So, there should always be some sort of supervision that requires the same level of skills a cybercriminal possess.
Location data
Let's go back to our story of "getting to know you better" and a potential cybercriminal. Cellphone users continuously question why apps need to access their location and all they get is a simple answer - to enjoy better offers. But, question remains, "Can this location data be used by a thief who knows your every move?" And, if you are pessimistic enough, the answer would be "yes." The data can be used by a thief if it falls in the wrong hands.
Likewise, an app that wants access to your microphone might be a "cybercriminal" trying to listen to your private conversations. Some innocent reasons can be presented to trick users. It is better to remember that an app which wants to access your camera and photo album might already know a lot about your personal life.
Each and every device with an internet connection can be used in attacks

Security cameras, TVs, measuring devices and even water heaters that are connected to the internet can be used in cyberattacks. All cybercriminals need are devices that are connected to the internet. In other words, criminals can use a cybercriminal that might pop up in front of you any time. It knows no bounds. Sometimes there is even no need for an internet connection to contaminate your devices. A simple USB drive or an unsecure connection to another device will suffice.
Devices previously contaminated with viruses or malwares around the world can be awakened by cybercriminals to create fake internet traffic during a cyberattack. This traffic of pre-infected devices then slow down the access to a targeted website and can even paralyze it, during a Distributed Denial of Service (DDOS) attack.
How to take precautions
It is necessary to develop different precautions against cyberattacks. Taking personal precautions are also crucial. It is a must to inform and educate the public about such attacks and misuse of personal data. Corporate precautions such as backups for attacked servers must also be taken.
On a personal level, in order to prevent any contamination, effective internet security software must be used, with regular updates. To fend off DDOS attacks or any other cybercrimes, private companies and state institutions should come up with security strategies and form crisis management cells.

Portable music player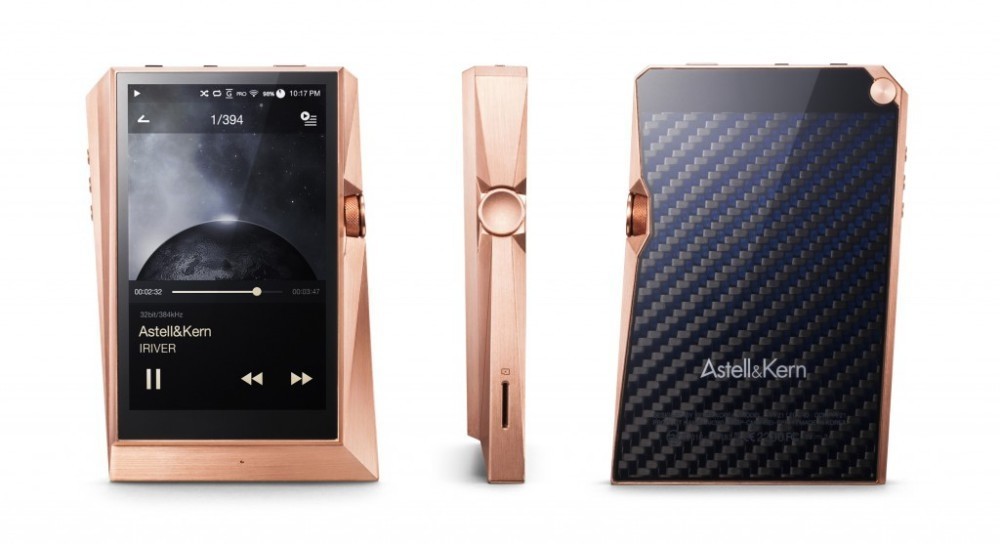 AK380 Audiophile

South Korean brand Astell&Kern has brought to the market a matchless medicine for portable music. The AK380 Audiophile, the latest device by Astell&Kern, is by far the brand's most appealing model.
The design appeals to the eye with its asymmetric design resembling a piece of rock. It was designed for people who do not want to deprive themselves of good quality music while traveling.
The AK380, which we had the chance to test for 10 days, offers a pure copper model for collectors. This device is left to change color after oxidizing and resembles a precious stone. It also allows its users to access online music services such as Tidal via Wi-Fi. You can adjust the volume using the touchscreen or the dial on the right side. Moreover, you can boost the volume by connecting the device to an amp via Bluetooth.