Gone are the days when someone interested in improving their English would go to Istanbul's Sultan Ahmet Square to try practicing it with tourists. And even though people join exchange programs and summer schools abroad now, not everyone can afford it. Thinking there must be other more affordable and effective ways of practicing English, tech entrepreneur Ali Eyüboğlu has come up with English Ninjas.
Eyüboğlu, known mainly for his previous project Mekanist.net, which was acquired by Indian restaurant search and discovery giant Zomato, said the idea of creating an online English learning service hit him during his visit to India.
"After selling Mekanist, we attended some training sessions in India and that's when I realized that even though Turkish developers were creating effective solutions, their English language abilities were holding them back and were often the barrier to properly expressing their ideas," Eyüboğlu said.
"I also realized that this problem was not specific to the Turkish entrepreneurs only. People from Spain, the Arab countries, and the Far East also have the same problem. In a way, I saw the opportunity of creating a global solution. Eventually, we started working on the details of the solution and started looking for native language trainers or "English Ninjas," in different countries," he added.
Mentors serving at home
Eyüboğlu said that at first they developed an education program, a syllabus, and conducted some studies before hiring the mentors and providing them with the necessary information about their program.
"We started looking for people in different parts of the world to solve the English mentor problem. We made deals with mentors from Spain and New Zealand. In fact, the first mentor we hired was a former Uber driver from the U.S. The opportunity of making money from home sounded good to him and he was convinced. Actually, what we do is in some ways similar to that of Uber's. It serves with drivers, we serve with English mentors. We offer an effective platform for face-to-face communication between the mentors and the ones interested in practicing English," said Eyüboğlu.
100,000 downloads
Stating that they were aiming to create a global business, Eyüboğlu claimed that the application has been downloaded by more than 100,000 people so far, surviving a critical stage. We first offered the app in April 2016 and now, in addition to Turkey, we have users from China, South Korea, Japan, Latin America and the Middle East," he said.
"We have a system where the learners can grade the mentors and that gives us the opportunity to constantly improve the system. The application we developed in Istanbul can now be downloaded by a user from South Korea and he or she can practice English with a mentor from New Zealand or the U.S. In a way, we have overcome physical boundaries," said Eyüboğlu, describing how the online service works.
Corporate Users
English Ninjas also offers its service to corporate users, giving them opportunities to work with mentors who specialize in particular fields. Giant companies like Turkcell, Koç, Eczacıbaşı, and Zorlu are among the few conglomerates opting for English Ninja.

How to set up?
Users can start using the app by signing up for free after downloading it from the marketplace. After the free registration process, they can subscribe to one of the packages, which are classified according to the amount of time one intends to practice every day, and start practicing English. Users can also access the Google Translate application while practicing face-to-face with native speakers of English.

A rainbow of smartphones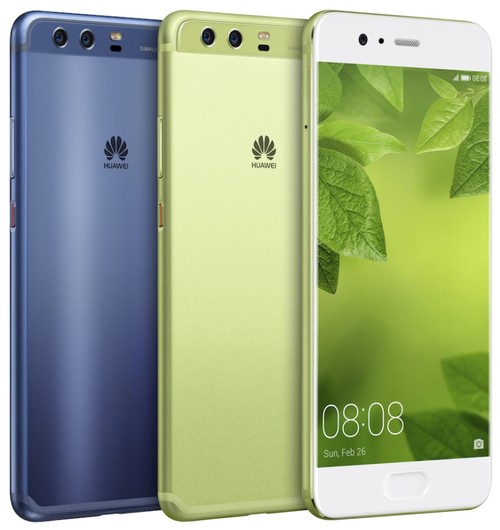 While the newer generation of smartphones and watches incorporates the latest in high-end technology, recent releases by mobile giants like Huawei and HTC have opened the premises for color preferences.
Chinese maker Huawei has partnered up with the Pantone Color Institute to deliver its latest P10 and P10 Plus smartphones in a varied selection of colors. Another example is the Taiwanese tech giant HTC's U11, which entered sales a few weeks ago. The phone also appears in a selection of various colors.
No matter how orchid gray and gold are surpassed by the demand of black Samsung S8+, the general focus is still on the colorful ones.
A few years ago, Apple shook the domination of black and gray phones with its gold iPhone 6 series. Now, it has started to diversify the color into sub-colors like the golden rose, an example that has been followed by other phone makers as well.
Huawei's P10 devices were presented to the market in two different Pantone colors, specially designed by the institute. One was Pantone Greenery, the official color of Pantone 2017, and the other was Huawei's shadowy deep blue.
In addition to its latest hardware, the P10 devices also use an industry first hyper diamond cut finish and sand blasting techniques that give them a rich feel.
Besides the special Pantone green and blue, Huawei is offering the P10 devices in color options like Ceramic White, Dazzling Gold, Prestige Gold, Graphite Black, Rose Gold and Mystic Silver.