Europe's largest consumer electronics show IFA opened in Berlin on Friday, Sept. 1. The event, set to continue until Sept. 6, will see top tech companies from around the globe debut their latest gadgets and devices like smartphones, smart TVs, cameras and smart watches.
Most, if not all of these devices feature displays of varied sizes, from 75-inch OLED screens to 1.5-inch smart watch screens.
One of the main attractions at this year's event will be the unveiling of the Samsung Galaxy Note 8 and the Samsung Gear S4. Wearable giant Fitbit's new smart watch, Fitbit Iconic, will also be released.
Turkish tech giants Arçelik, Beko, and Vestel, long time participants at the IFA, will be showcasing their brand new TVs and home appliances. Vestel will also unveil its latest smartphone Venus Z10 in the European market.
Smart watches to take the center stage
Aside from the latest iPhone rumors, the upcoming Apple Watch 3 will be competing with rival products like the Gear fit 2 Pro and the Gear S4 at IFA. Fitbit, another powerful player in the smart band market, will also bring its new product Iconic.
In the smart TV scene, more and more products are opting for OLED screens. Tech giant LG is using OLED increasingly, pushing up the size of screens to 75 inches and bringing down the prices.

160 entrepreneurs at the NEXT IFA event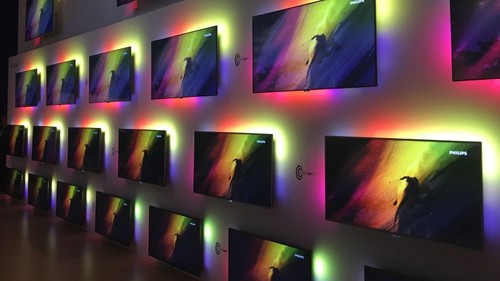 IFA, Europe's biggest consumer electronics fair was first held in 1924 under the name of "Berlin Radio Show." The fair, which was held in Dusseldorf and Frankfurt after the war, moved back to Berlin in 1961. This year, the 57th edition of the event will be held between Sep. 1 and Sep. 6, with the participation of 1,112 firms from 210 countries. Meanwhile, 160 entrepreneurs from 20 countries will be taking part in this year's IFA Next event.

Action phone with thermal camera

We have already seen water, dust, and impact-resistant action cameras, but Cat is now producing rugged smartphones. The Cat S60, its newest smartphone, comes with a thermal camera. It can even take photos up to 5 meters under water.

LG releases details on V30

LG is taking its time to lift the curtain on its latest smartphone V30. So far, we have details on its camera and sound system, the company's most ambitious yet, as well as on it's interface. The V30's dual camera will feature the largest aperture (F1.6 lens) for a phone camera, allowing 25 percent more light to enter the sensor than the F1.8 lens does.

Innovation in İzmir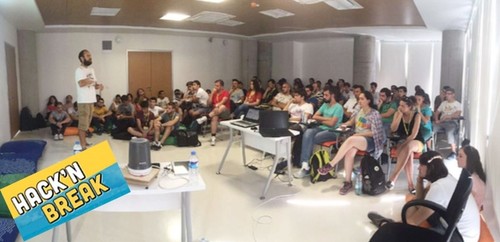 The Hack'n Break Open Innovation Camp and Conference held in İzmir at the Institute of Technology in Urla was attended by 300 young mentors and instructors, who joined over 130 seminars and talks between Aug. 19 and 27.

The young participants stayed in tents erected on the campus and formed their own community according to their own interests and they would come together at any time or place. And in that chaotic environment, random ideas would emerge.

Participants come together voluntarily while making it difficult to find a location physically by changing the names of university buildings freely, but you can find your way thanks to digital tracks when you receive an event invitation via direct mail (DM) on Twitter.

The spirit of volunteering held the participating entrepreneurs, college, high school students and even the sponsors together, enabling them to be open minded, ready to share and learn.

Hack'n'Break Open Innovation Conference held by the Open Innovation Association for the first time last year was hosted by the İzmir Institute of Technology in Urla this year. It is the only open-air event technology event in the world that runs a week with the camping concept.