A decade after then-Chief Executive Steve Jobs unveiled the first iPhone, Apple Inc introduced on Tuesday a completely redesigned top-of-the-line iPhone along with two other new phones, as well as an upgrade to the Apple Watch and a higher-definition Apple TV.
"One more thing." With that phrase, Apple opened its much-awaited product event and paid a tribute to its late co-founder, Steve Jobs, as well as a nod to those impacted by the storms devastating Texas, Florida and the Caribbean.
CEO Tim Cook said Apple was working closely with the Red Cross's relief and recovery efforts. He also talked about how Apple was trying to make it easy for people to donate through iTunes.
Cook first unveiled an updated version of its smartwatch Monday, as it claimed the device had become the top-selling watch in the world ahead of rivals such as Rolex and Fossil.
The Apple Watch Series 3 has its own mobile connectivity which allows the user to remain connected without a smartphone for phone calls, music and other functions.
"The Apple Watch is now the number one watch in the world," Apple chief executive Cook told the media event.
While Apple has not provided detailed sales figures for the watch, Cook said sales were up 50 percent in the past quarter from a year earlier.
Apple said the new smartwatch offers several improvements including cellular connectivity and applications to help detect health problems such as heart arrythmia.
"You can receive a call with just your watch," Apple's Jeff Williams told the event, where the company was set to announce a new range of iPhones.
The watch with cellular connectivity will be available in nine countries September 22 starting at $399, Apple said. The original Series 1, without GPS, sells for $249, down from $269.
Analyst Patrick Moorhead of Moor Insights & Strategy, who was attending the event, said the new device was a significant step forward with arrythmia detection.
"I believe this kind of capability is what wearables were always intended to do, and that is to detect maladies before they impact people," Moor said. "This is a great step in the industry."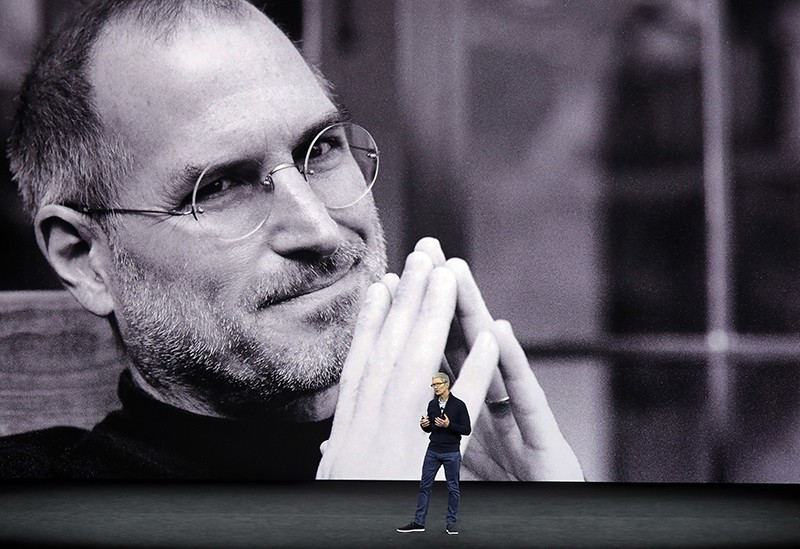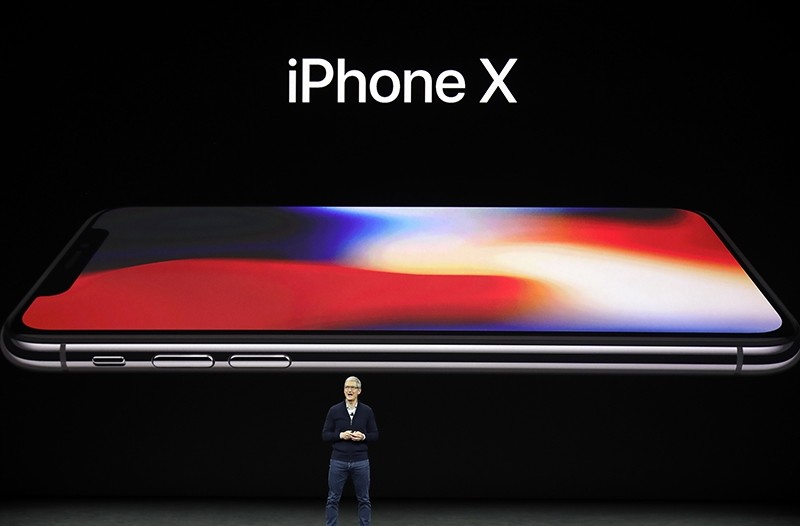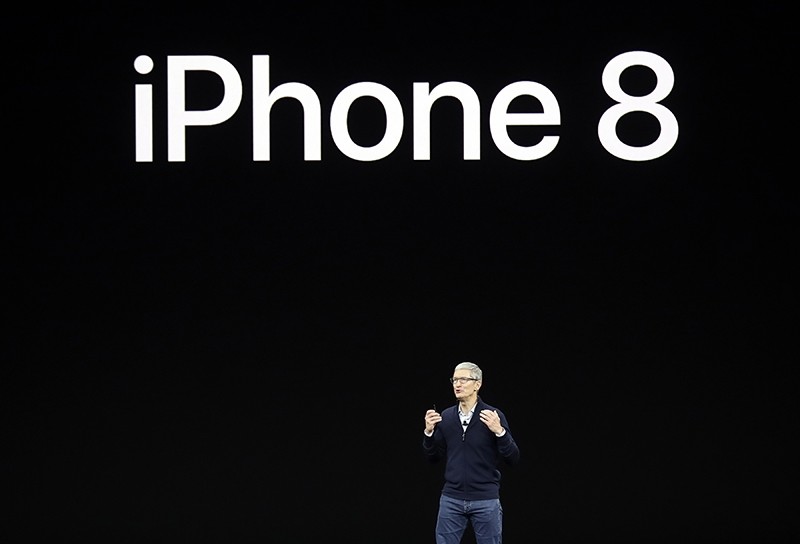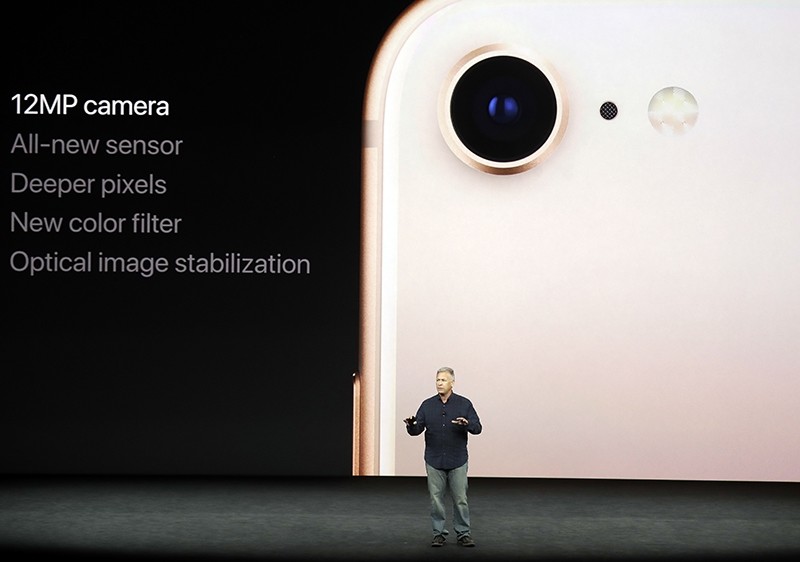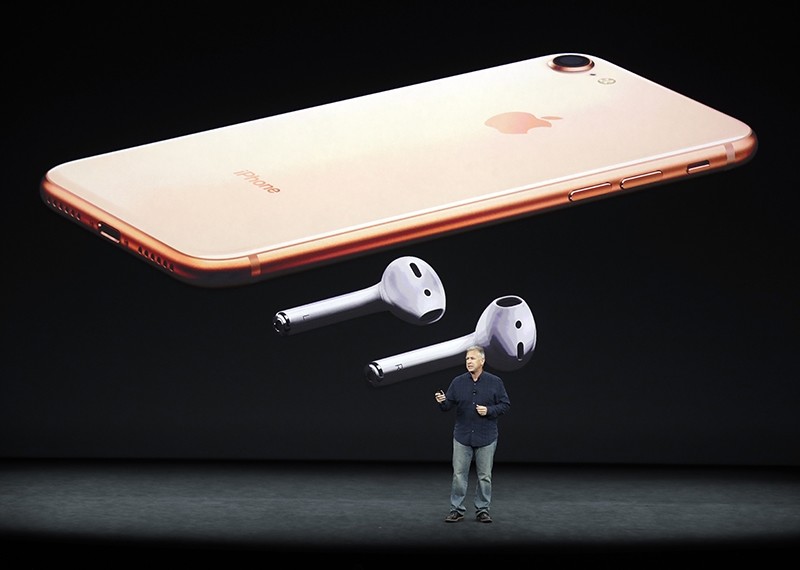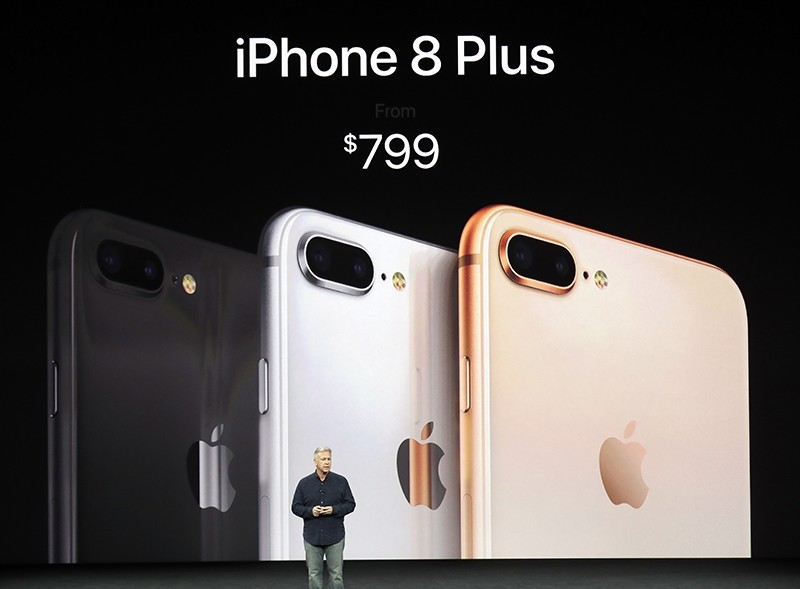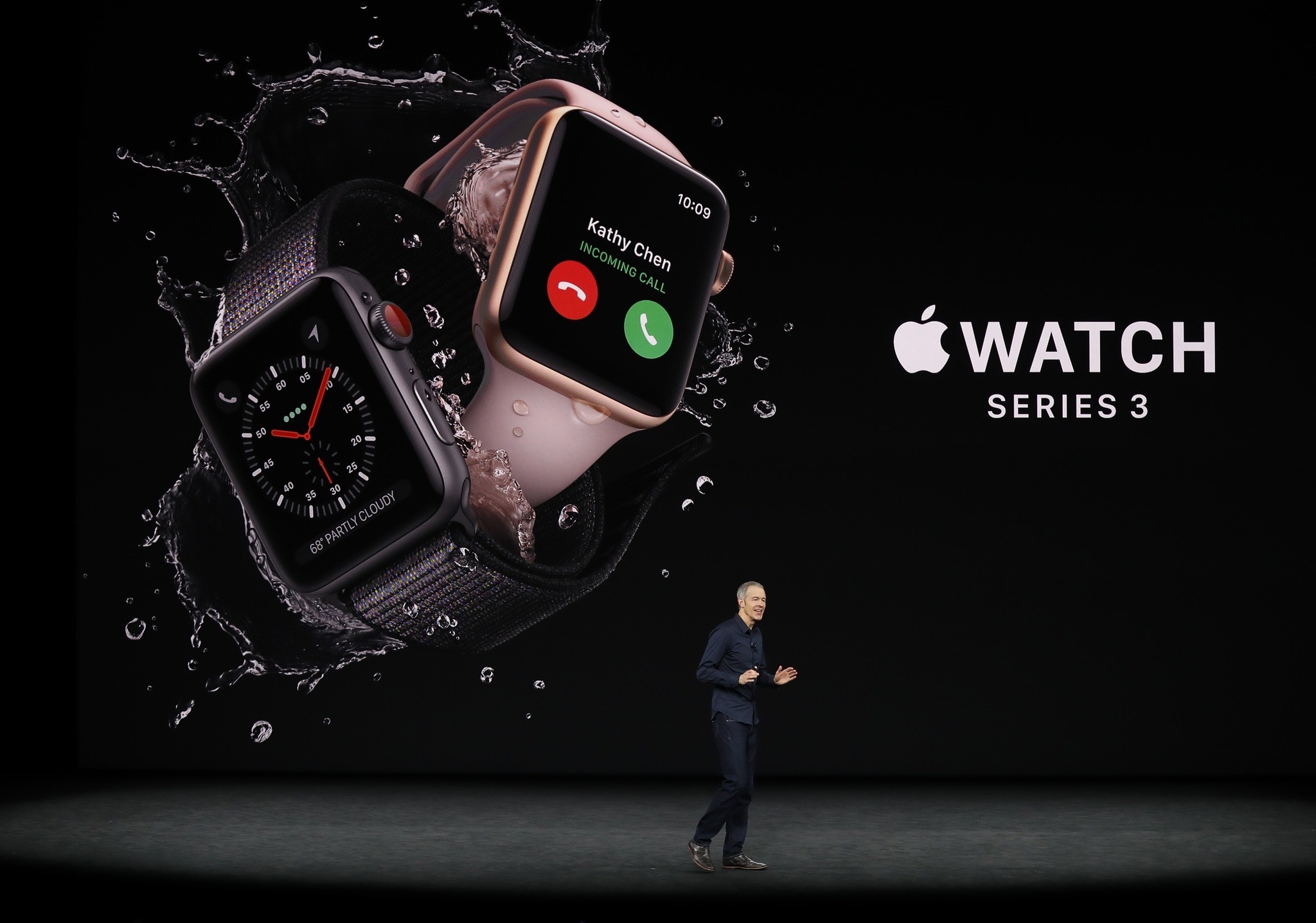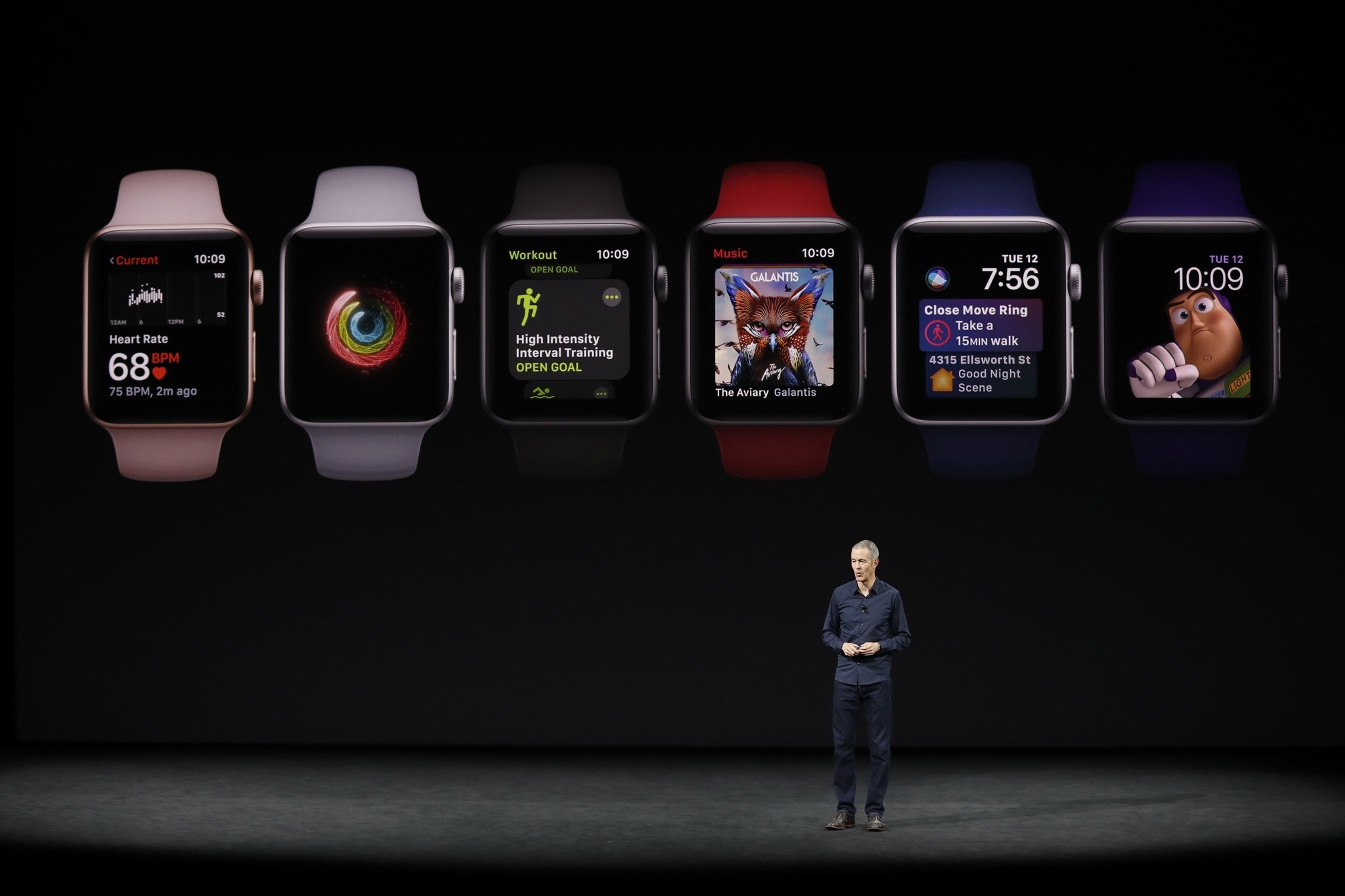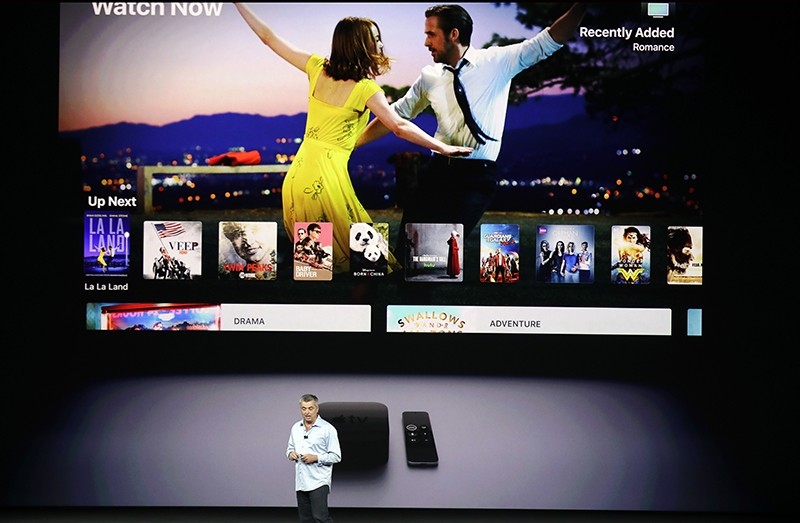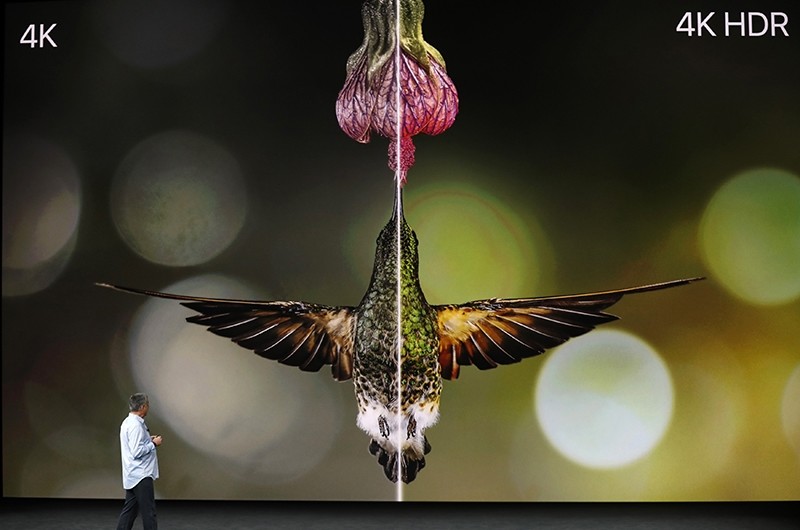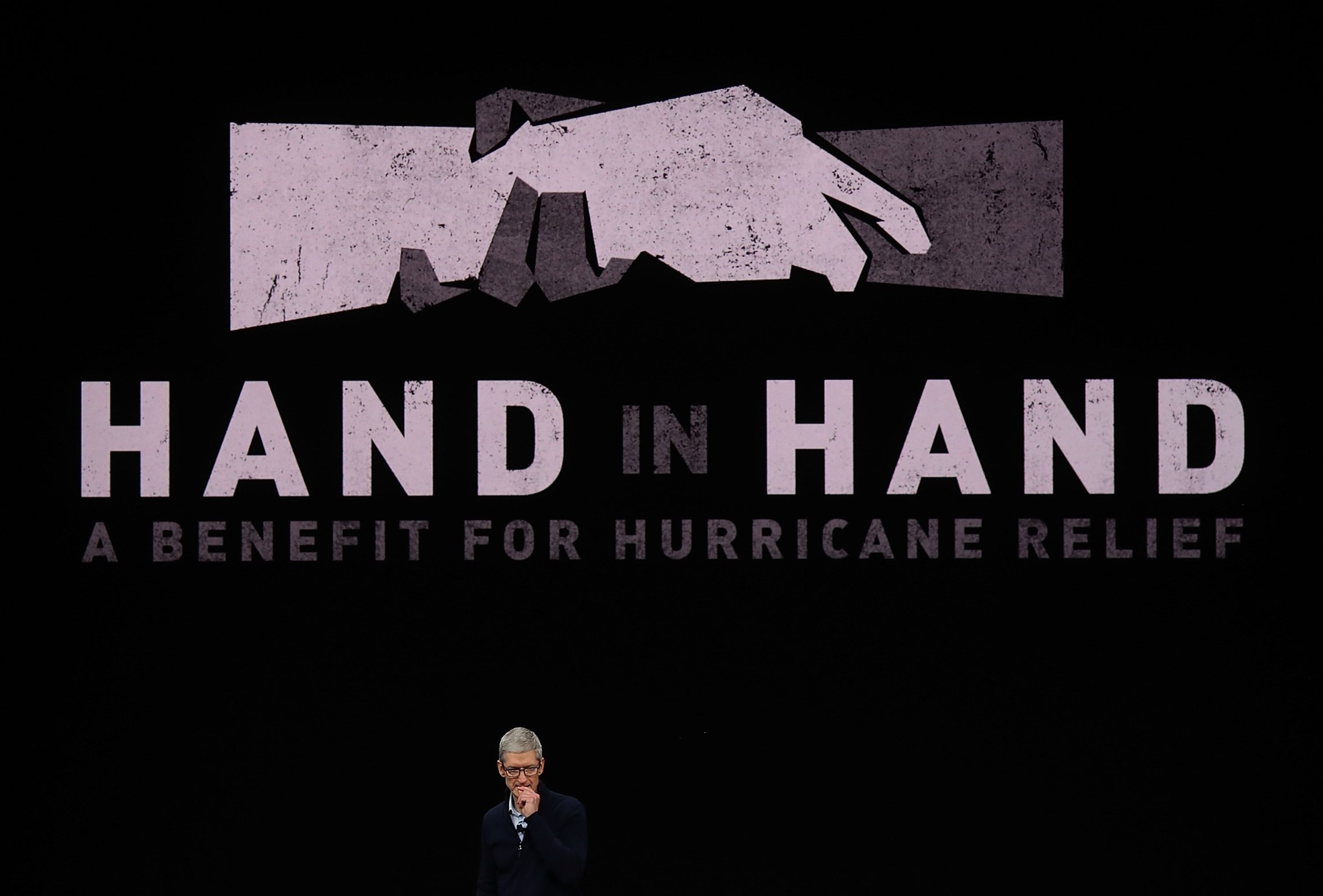 Next in line was a new version of the Apple TV streaming device, which will be able to show video with sharper "4K" resolution and a color-improvement technology called high-dynamic range, or HDR.
Many rival devices already offer these features. But there's not a lot of video in 4K and HDR yet, nor are there many TVs that can display it. Apple TV doesn't have its own display and needs to be connected to a TV.
Apple said it's been working with movie studios to bring titles with 4K and HDR to its iTunes store. They will be sold at the same prices as high-definition video, which tends to be a few dollars more than standard-definition versions. Apple said it's working with Netflix and Amazon Prime to bring their 4K originals to Apple TV, too.
The new Apple TV device will cost $179 and ships on Sept. 22. A version without 4K will cost less.
The tech giant then unveiled two new iPhone 8 models, with a new glass-body design and other improvements on the iconic smartphone.
Apple chief executive Tim Cook told the media event that the new handsets, the iPhone 8 and larger iPhone 8 Plus, represent "a huge step forward" for the California tech giant, which is marking the 10th anniversary of the iPhone.
Those phones, Apple said, will shoot pictures with better colors and less distortion, particularly in low-light settings. The display will adapt to ambient lighting, similar to a feature in some iPad Pro models. Speakers will be louder and offer deeper bass.
Both iPhone 8 versions will allow wireless charging, a feature thought to be limited to the anniversary phone. Many Android phones, including Samsung's, already have this.
Apple senior vice president Phil Schiller said the new devices were the first smartphones "really created for augmented reality," with improved power and graphics.
The company also introduced the new iPhone X, which will not feature the iconic home button, during a special event in Cupertino, California.
The new device will use infrared facial recognition for its unlock function.
Facial recognition or Face ID replaces Touch ID, Apple's biometric fingerprint authentication technology.
The new model also has an edge-to-edge screen with a stainless-steel case and glass on the back.
CEO Tim Cook called it "the biggest leap forward" since the first iPhone. ("X" is pronounced 10, not the letter X.)
The unveiling event was the first at Apple's new "spaceship" campus in Cupertino, California.
The new theater, never before open to the public, featured an expansive glass-enclosed lobby, with a massive white stone staircase leading down to the auditorium. Inside, the decor is similar to that of Apple's stores, with hard maple flooring and tan leather seats.
Coldplay, one of Jobs' favorite bands, was pounding through the sound system as the crowd got settled.
The new products and the holiday shopping season that follows are the most important for Apple in years. The company has sold more than 1.2 billion iPhones over the past decade and ushered in the era of mobile computing, but last year had a substantial decline in revenue as many consumers rejected the iPhone 7 as being too similar to the iPhone 6.
Apple hopes the new high-end phone iPhone X will silence critics who say the company has lost its innovation edge.
The phone features an edge-to-edge display with richer colors and facial recognition to unlock the device without a fingerprint reader or physical home button.