A growing number of women entrepreneurs in Turkey are using social media to promote their enterprises and products that include everything from gluten-free food, recycled products, tourism services, to children's education. Social media sites like Facebook and Instagram have turned into a digital shop window for ideas and ventures developed especially by women.
Antep Gurmesi (Antep Gourmet)
"Antep Gurmesi," (Antep Gourmet), which was launched by women entrepreneur Yasemin Zor Aydın, has become a success story. It has made a name for itself with gluten-free stuffed meatballs.
The success of Antep Gourmet shows that in Turkey, which has 44 million Facebook and 31 million Instagram users, social media can become a great way for women entrepreneurs to step into the digital world and promote their products and services.
Woman, not just mom
Women entrepreneurs are exploring different production and business methods in the digital world, not just as an individual but also as mother figures. Over the last decade, social networks have revolutionized the production and business motivation of many women. While some of them have produced handicraft items like paintings or showpieces, others have focused on gluten-free products and even decorative pieces made of recycled material.
To inspire even more women to join the trend, Facebook has initiated a global project called, "#SheMeansBusiness." In Turkey, the project will be carried out in cooperation with the Union of Chambers and Commodity Exchanges of Turkey (TOBB) and its Women Entrepreneurs Board. As part of the initiative, more than 5,000 women entrepreneurs in Turkey will be trained throughout next year.
By working together, TOBB and Facebook aim to empower Turkish women, who want to run their own business, by providing information, training and network and technological know-how needed to develop their own enterprises. For more detail, please visit https://shemeansbusiness.fb.com/tr/.

Camera phones with powerful software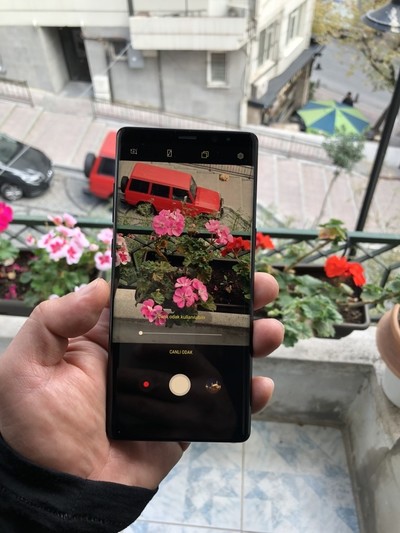 Despite not having powerful lenses and image processors like professional cameras, the latest generation of smartphones enable their users to take pictures that would put many expert photographers to shame, thanks to their ever-developing optics, processor, software, and other photography applications.
Most of today's flagships smartphones are fitted with dual-camera systems, matching software and applications, giving them the ability to perform multiple functions that in the past could be only done by professional grade cameras.
As the number of magnificent frames and videos on social media increases every day, consumer demand for better camera phones are also going up. Today, you can shoot beautiful photographs with most of the latest devices despite an absence of big, heavy lens and a powerful visual processor. Instead, an array of powerful software and applications have made it possible to take better pictures and edit them like professionals.
In addition, many of the latest devices can take much better low-light photos, while introducing new modes for shooting portraits and the ability to save the files in RAW format, something used by professional photographers.
High-end devices, like Google's Pixel 2, can even add depth of field while in portraits and close-ups, making the face or the object stand out from the environment or the background.
Pixel 2 does this using state of the art software that calculates profundity using the dual camera. Once the system recognizes a face, it blurs the rest of the frame.
Newer smartphones have also shortened the time to edit and upload videos for YouTubers, making the job less demanding than anytime before.