Smart televisions that utilize artificial intelligence (AI) have left their mark on this year's International Consumer Electronics Show, better known as CES.
The event in Las Vegas opened on Jan. 9 and televisions were at the forefront of the fair attended by more than 3,900 participants and nearly 170,000 visitors.
With the football World Cup ahead, all the major TV manufacturers chose CSE to unveil their latest line of large screens, many driven by AI, and their own content services.
Over the years the industry has pushed toward bigger screens and today's high-end TVs easily reach 100 inches or more. They are also made to easily hookup with smartphones and tablets.
In the 4K territory, 52-inch and 65-inch TVs are most popular. But, discussions on 8K are already making headlines.
Content services increase
Manufacturers trying to finalize their 2018 orders at the CES are hopeful ahead of the World Cup. According to Grand View Research, the 4K TV market is expected to be worth $380.9 billion in 2025.
The competition for content services in smart televisions is also getting hotter. A 35 percent increase in the revenue of content services in North America is acting as the motivating factor here.
With their individual products, South Korean LG and Samsung and China's Hisense have tried set themselves apart at the CES.
Turkish electronics makers Arçelik and Vestel are also looking to boost their exports as they showcase their products at the event.
Screens of 4K televisions get huge
For 4K TVs, the most preferred sizes are 52-inch and 65-inch. But buyers also look for Wi-Fi connections in order to access different content services on their TV sets. AI is also being used to improve user experience. At the same time, more and more people are using home theaters for a better audio experience and new generations of televisions can also communicate with other devices in a household.
Bill in e-commerce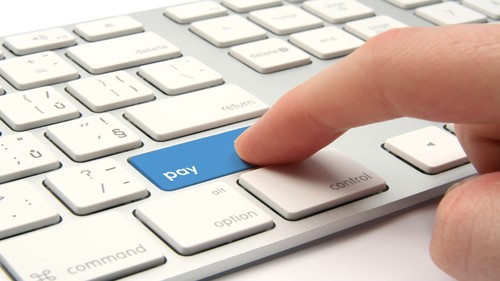 One of the biggest problems small and medium-sized enterprises face is their inability to develop flexible billing solutions
Birfatura, a part of Türk Telekom's enterprise acceleration program, looks to solve that problem. It is a billing solution developed for SMEs in particular.
Cargo slips
SMEs can receive orders that come through all of their sales channels, view them on a screen. They can easily prepare cargo slips and billing orders through Birfatura. This gives SMEs a certain mobility. The cost for services only increases if the businesses grow allowing smaller entrepreneurs to pay a minimum.

US, France take lead in enterprise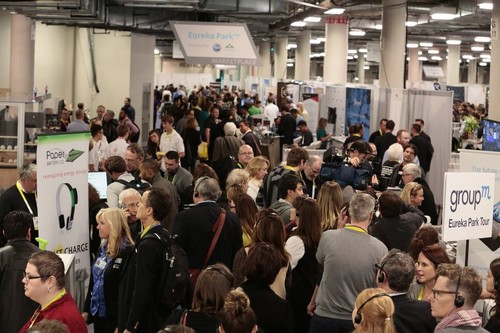 A number of universities and enterprise ecosystem players from 20 countries that work on Artificial Intelligence, "internet of things," augmented and virtual reality applications have come up with the dream of a billion-dollar technology company.
Eureka Park, which has been held simultaneously with the CES Show since 2012, brings the enterprise ecosystem together. The event, which created a $1.5-billion investment opportunity for more than 1,100 enterprises, became the favorite of the enterprise ecosystem again.
In the area where Eureka Park's enterprise ecosystem is included, 289 initiatives from the U.S., 275 from France, 60 from Holland, 47 from China and 47 from Italy took place.
Universities included
At the Eureka Park, hundreds of technology startups from 20 countries, including Italy, France, Spain, the U.K., Europe, Israel, China, India, and Japan, had the opportunity to showcase their projects.
Billion-dollar dream
AI-driven innovations were the highlights of the startup scene. A number of firms demonstrated their AI capabilities with robots, cameras and different projects.
One of the most noticeable was the virtual and augmented reality projects again. Eureka Park, where different enterprises, such as virtual reality games and drones, take place, brought together some companies that have the potential to become billion-dollar technology firms.

The best earworms of 2017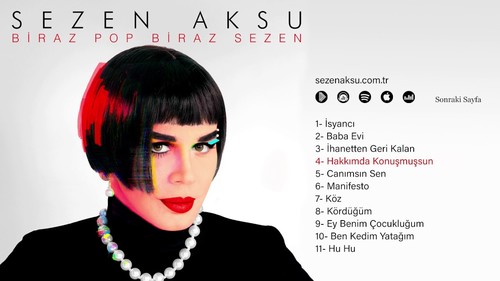 The rise of music streaming services has kept us hooked on our favorite songs as we listen to high-quality audios without having to download them anymore.
Türk Telekom's digital music platform, TT Music, which was rebranded as Muud last year, has revealed the most popular songs of 2017.
The most listened song was Sezen Aksu's "İhanetten Geri Kalan" (What remains after betrayal), which was followed by a hit from Tarkan, and another one by the rising star, Aleyna Tilki.
Mark of Little Sparrow on list
The album titled, "Biraz Pop, Biraz Sezen" by Sezen Aksu, who is known as the little sparrow, was the most popular Turkish album on Muud. In the foreign music category, it was British pop singer Ed Sheeran who took the lead.
The number of new users joining Muud daily has quintupled in comparison with the period before the rebranding. It has promoted its services as offering "free music according to their moods."
Play according to my mood
Muud gives its listeners access to high-quality audio and without any advertisements. The service categorizes music according to different moods, like happy, sad, nostalgic or quiet.
On Türk Telekom's music platform, Sezen Aksu's "İhanetten Geri Kalan" was the top track, followed by Aleyna Tilki's "Sen Olsan Bari" (I hope it's you) and Tarkan's "Yolla" (Send it).
Sezen Aksu's album "Biraz Pop Biraz Sezen" also became the most listened to album ahead of Buray's "Sahiden" (Really).
'Shape of You' most popular in foreign music category.
In the foreign music category Ed Sheeran's "Shape of You" topped the lists. He was followed by Rihanna. The most popular foreign band last year was Clean Bandit.
Number of new users quintupled
Türk Telekom rebranded its music platform as Muud last September offering a huge collection of high-quality audio.
The service combined the music experience details and news on music, events, songs and singers. The service has been very popular since rebranding and the number of monthly users has quintupled since.