Every day there is a new concern about the data Facebook collected from its users. The problem calls for the regulators, operators and end users to be much more aware but it can also create regulatory hurdles, especially for app developers and small enterprises. Since the scandal broke, concerns about metadata collection from mobile phones have skyrocketed.Questions about big corporations and advertising companies, who purchase user data, have already been raised. People are now wondering exactly what their social network applications know about them. More importantly, they want to know how their data is marketed. Phone calls, even conversations made while the phone is turned off, as well as messages, photos, videos, all the internet sites we visit and applications we use, in short, every aspect of our digital lives have become part of our growing fear.
What will platforms do?
The Facebook scandal will affect the ways people do business, as more platforms will now be required to follow an application's market reputation more closely. This can lead to a chain reaction. This means that all the ways a software developer or an enterprise traditionally made money would be closed. This can directly affect the decisions of platform companies like Google, Apple, Amazon, Microsoft, and Facebook. The metadata collection on phone calls and text messages on Android devices will also directly affect billions of smartphone users. This application will directly influence the operation, approval mechanisms and regulation in the markets. But what will happen to the data collected so far?
Advertiser, buyer
If you do not want to allow the collection of data in an application, how many users will be able to use the paid versions? Digital platforms may have promised more than they can give when playing commercials from traditional channels. Are the advertising companies that accepted this indecent proposal not responsible at all? Do all institutions that buy these services not behave like greedy treasure hunters? Do we not have an army of smart cookies who say, "We were the first to notice and we should collect as much data as we can until others realize?" Consumers may realize that their data has value and that Facebook will upset the advertising market that supports the business model.
New rules on the way
All platform owners cannot remain silent as the rules of the game change. Apple CEO Tim Cook underlined that major changes were needed in how user data is handled. Google, Amazon and Microsoft must train software developers about ethics and set new regulations outside the tools they offer.
Data leak affected Turkey
Some 223 Turkish users downloaded the Cambridge Analytica application via Facebook, while an estimated 234,000 people were directly affected. Facebook says that a total of 87 million people may have shared their data through the application.
According to official Facebook figures, the U.S. was the worst hit by the Cambridge Analytica leak with more than 70 million users affected. It was followed by the Philippines with 1.1 million and Indonesia with 1 million users.
The top 10 countries worst affected by the scandal do not include Turkey, according to Facebook's announcement. Around 223 people from Turkey downloaded the app and the data of a total 234,584 users may have been improperly shared with Cambridge Analytica. Currently, Facebook has 44 million monthly active users in Turkey.

Accidents do not derail driverless cars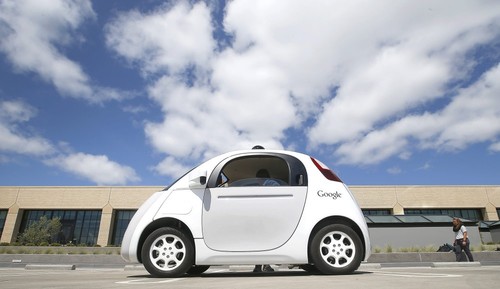 Despite a number of accidents involving driverless cars, research on the subject has not been derailed. Even if the test runs were stopped, they have already managed to clock some serious miles.
The research into driverless car technology was given a big boost in May 2012, when the first test licenses were issued in the U.S. state of Nevada. The race for the driverless car was kicked off tech giants like Google, Apple and Uber before more the traditional automotive companies like Volvo, BMW, Mercedes, GM, Ford, Cadillac, Nissan and Audi all jumped on the bandwagon. With significant advances in the technology, there are tractors and cranes that are operating autonomously even under harsh natural conditions.
The same future also awaits trucks, public transport vehicles and taxis, and technologies for those are currently being tested to bring down cost and make them more efficient.
Turkey also needs to speed up its venture for a domestic automobile. In Turkey, we need the talents of entrepreneurs who can do what newbie tech companies around the world can do like Uber.
Eye of driverless vehicles
Special antennas, sensors, cameras, computers and specially designed software give driverless cars their ability to move independently. While each sensor and cameras help the car identify hurdles, the antennas can link it to a 5G communication infrastructure and the GPS device pinpoints its exact location. So, how does the driverless car see? Most driverless cars use something called Lidar (Light Detection and Ranging) to do measurements, while using an array of radars and cameras to provide visibility even at night, foggy environments. They also use ultrasound and ultrasonic sensors to detect instantaneous movements around the vehicle and feed all the data to an onboard computer that allow them to move with precise movements.
Temsa takes the lead
Temsa, the pioneer of electric and driverless bus technology in Turkey, is currently running test drives as it wants to introduce electric public transport vehicles soon. It is also testing new storage and charging technologies.
Its driverless technology, however, has some significant ground to cover before it can hit the roads. It would also need significant improvement in traffic and road conditions.
Costs drop for driverless cars
The cost of driverless cars is gradually falling. In 2013, Google's driverless cars cost $130,000 apiece. Prices for driverless components are expected to drop to $10,000 by 2020. In that case, a medium-sized vehicle priced at $20,000, would cost $30,000 with the driverless feature. The price will continue to fall as production bands of digital companies, technology companies and traditional automobile companies start to take shape.

Blockchain under microscope

President of the Scientific and Technological Research Council of Turkey (TÜBİTAK), Professor Hasan Mandal, said that blockchain technology will affect the fate of countries in the future. "Turkey needs to get included in this ecosystem, establish international co-operation and integrate this technology in the financial sectors," he said.
"The latest technological developments around the world are currently being shaped around the blockchain technology," Mandal said.
TÜBİTAK's Informatics and Information Security Research Center (BİLGEM) organized the 1st National Blockchain Workshop on April 2 and April 3.
The era of smart contracts
The workshop assessed issues like the adaptation of blockchain technology at public and private institutions, its practices in real life, and regulations, as well as the use of smart contracts in the economy and financial processes, and the security of cryptocurrency.
Noting that BİLGEM's National Electronics and Cryptology Research Institute (UEKAE) founded the Blockchain Research Laboratory last year, Mandal said that the laboratory is working to establish an infrastructure using blockchain technologies that can be used at public and private institutions to handle installments, security and privacy analysis of cryptocurrency, finance and crowdfunding.

Artificial intelligence for follow-up

Artiwise offers a cloud-based text analytics platform that employs machine learning to help media organizations and media monitoring services. Journalists and researchers would be able to follow an idea with the help of artificial intelligence. The program provides a quick access to data via a Turkey-backed corporate search engine.
A fifth term graduate of Türk Telekom's enterprise support program, Artiwise offers secure, fast and simple access to data on different platforms from a single place with a unified search experience.
Universities and media organizations can benefit from new technologies while organizing their archives for the future and opening their doors to more effective researches.
Artiwise helps create an intelligent archive for all institutions that want to grow their future plans, while producing solutions for support.