The 12th Digital Age Summit, organized by the digital business and culture magazine Digital Age, focuses on digitalization, technological development and the effects of new business models with regard to the concept "trust." The event takes place May 8 at Four Seasons Bosporus Istanbul, and speakers include Nassim Nicholas Taleb, Tamara McCleary, Tatyana Mamut, Vlad Trifa, Varol Akman, Peter Pomerantsev, Jon von Tetzchner and Asi Burak.
In two different seminars focusing on internal innovation and target-focused marketing, participants will get the chance to hear about crucial issues along with global and local case studies. Participants may also follow workshops on various issues from brand safety to mapping the customer journey, from data strategy to fast prototyping.
Digital Age Summit 2018: Speakers and topics
Nassim Nicholas Taleb
​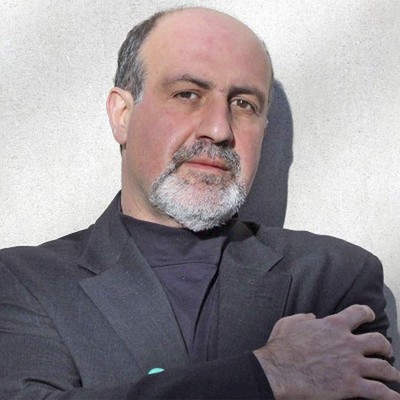 It is important to take risks to lay claim to an idea. What can we do in the long run to spot uncertainties? To establish trust, some things should be predictable and coherent. Where do technologies such as Artificial Intelligence stand in this respect?
Tamara McCleary
Technology is constantly changing our relations, culture and future. How do we benefit from the speed of technology that determines not only the quality of our experience but our chance of innovation in our organization and world?
Asi Burak
Games played on personal computers, game consoles, mobile phones and tablets are one of the strongest tools of the 21st century. The access and impact of digital games are evident. Currently, 67 percent of American households join in this $99 billion global network. Offering a general overview of the latest trends and main issues, Asi's strong opinion is that games should be used for the general good of the public and will share leading work from around the world, including his entry into the field by leading the team behind PeaceMaker, an award-winning game on the clashes in the Middle East.
Vlad Trifa
In the last few years, consumers lost trust in the food industry whether food producers are small or are world giants as a result of various scandals, including widely used labels such as "craftsman," "organic," "fair trade" or "natural." Trifa will explain how the latest technologies can restore consumer trust, how block chain and Internet of Things technologies may be combined to receive a reliable digital birth certificate, enabling a brand to stand out and initiate hyper-personalized interaction with customers.
Tatyana Mamut
​

Not all innovative companies have the same culture. While some are very visionary, some are more experimental and have a collaborative attitude. How can you discover the right way of innovation for your organization?
Tomasz Rudolf
How can companies be transformed by working with startups? For years, companies have struggled to overcome organizational silos and unite the company under a common innovation approach. Digital transformation is causing all internal walls to collapse, but the challenge is much greater than this.
Jens Binder
Jens Binder will tackle trust in the digital arena from various aspects. Through research examples of social media participation and the use of mobile technologies, he claims our notion of trust arises for interpersonal environments and is related to predictability and trustworthiness. These aspects of social interaction are reflected onto human-device and human-service interactions. The discussion summarizes the concept of digital paranoia as the biggest threat to trust in the digital age and claims that the only cure for such paranoia is unconditional transparency.
Egemen Taş
The internet continues its continuous, fast evolution and development. The next decade is expected to seriously impact our way of life due to various transformations. Fast decentralization, which developed with the enthusiasm of entrepreneurs to distributed technologies such as block change and preferred by software developers and users due to its economic return, will determine the concept of "trust" in the next decade. How can we define a "re-trust" concept in this period? How will companies, from small companies to large states and institutions, survive this period without the "old trust" of the 1980s?
Eren Kantarlı
While Google is one of the biggest advertisers in the world, it also places ads. Questions concerning the principles that Google uses while creating display ads for its own products, such as Chromecast, Photographs, et cetera and how it uses programmatic purchasing methods will be discussed. Participants will get to listen to examples from the North American market where display ad sales via programmatic advertising have reached 75 percent.