Turkish market intelligence and analytics platform, Startups.Watch announced the entrepreneurial ecosystem figures for the second quarter at an event last week.
In order for Turkey to reach the desired venture capital investments, series A, B, and C venture investments are needed in addition to the core-stage ventures. Although the number of corporate venture capital firms has increased, the number and level of investment are yet to reach the desired levels.According to Startups.Watch's second quarter figures, four corporate venture capital companies invested around $4.3 million in the first half of the year in five ventures. In the first half of the year, a total of nine ventures received investment from different institutions.
Investment for growth
Throughout the past year, corporate venture capital companies have invested $10.8 million in some 29 ventures. For the growth of the entrepreneurial ecosystem, it is necessary to invest not only in the early stage or the core stage but also in the series A and B series ventures.
As a result, angel investors and venture capital investments, getting returns from their investments in the future will contribute to the creation of the ecosystem. While Türk Telekom maintains its contribution to the ecosystem by establishing a corporate venture capital company, its entrepreneurial acceleration system Pilot also continues to invest.
Fund closures
İhsan Elgin, the founder of Core Strategy, analyzed the first half of the year, saying that the first six months of this year may have shown a decline due to the unexpected rise, caused by the fund closures, but a breakout record was broken with a total of 13 purchases and secondary transactions.
"This record will motivate other investors and entrepreneurs. In order to improve the investment ecosystem in Turkey, institutions need to enter a more serious game. When we make regional comparisons, entrepreneurs from other countries are attracting more serious investments because they enter more regional [outside their own country] games," Elgin continued. "For this reason, unfortunately in our region, we lag behind one more group. Our ventures should focus more on sales with international collaborations."

Education shapes the future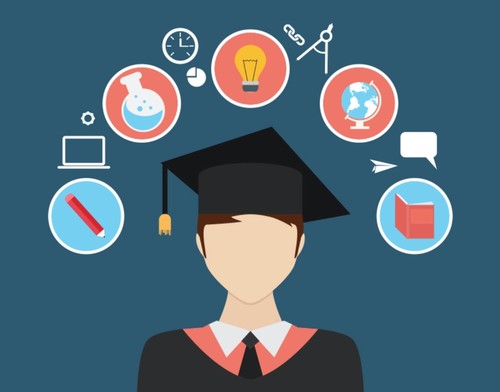 The quality of education has a primary importance in shaping the future of a country. Particularly in the undergraduate and graduate levels which create the highest quality human resource. Therefore, the establishment of a correct and high-quality education standard is of critical importance for the country. There are bureaucratic and complex systems in front of young people who want to decide on the different education possibilities in and outside Turkey. This is why many successful young people find themselves unable to obtain a place in the educational institution they desire.
Intcas.com CEO Zakaria Saqib Mahmood, who has experience of working in in global companies like McKinsey, Deloitte, Ernst & Young Capgemini and T-Mobile, said he came up with the idea of an education company while helping a family member find a school in London.
"The application process in front of very talented people was so bureaucratic and the service was so bad that despite the great costs, the child eventually decided to study in his own country," Mahmood said.
$250 billion market
Commenting on educational technologies, Mahmood said educational technologies (EdTech) covers everything from interactive boards to comprehensive e-learning solutions, adding that some industry reports indicate the market will reach $250 billion by 2020. "But there is a much greater potential in the long term, and it is education. Only 2 percent of this $5 trillion global sector is digital. Most investors regard EdTech as the 'new FinTech.' In other words, it is time for this market. Until today, the U.S. led the EdTech industry. But now the biggest investments are made in Asia," he noted.
Istanbul support center
Mahmood said there is not much investment in EdTech in Europe and in Turkey. He said the market is divided. "We walk towards this goal with our headquarters in London and the opening of our first Student Support Center in Turkey. We will provide counseling services to students, who are interested in studying abroad, at our Student Support Center on Istanbul's Bağdat Street. As of Sept. 10, 2018, our trained advisers will help students with career planning and educational preferences," he said.
Mahmood added that the center will also help with language learning and support the development of personal skills students need to succeed. "We will also offer these services to help Turkish schools generally provide better career advice. We will offer many free services to our students during the first week. This period will be an excellent opportunity to come to our new center and try our services," he said.

Protect your personal information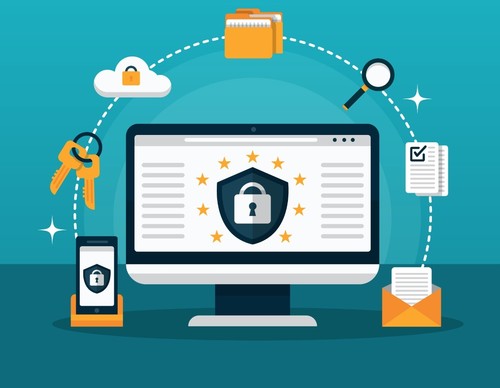 Personal data can never be processed without the consent of the person concerned and shared with third parties under the Law on the Protection of Personal Data. The number of smart devices that make up an indispensable part of our life is increasing day by day. Mobile applications that touch our business and personal lives meet many of our needs, as their use becomes more and more widespread.
The newly developed Zumizum KVK mobile application enables field teams to transfer customer documents captured with mobile devices with timestamps and location information and transfer them to the desired system via web.
The application can be used in all processes that require the transfer of personal information of the customers to a target system, taking into account the confidentiality requirements of the Law on Protection of Personal Data. The application, which also gives the ability to check the particular documents in detail, can also identify members by organizations and define specific username and passwords. The app is available for download on Apple Store and the Google Play Store.
If internet connection is not available at the time of sending the document, unsent documents will be saved for transmission later. It can also send multiple documents for a single transaction. Location information can also be added to an application that allows legally valid timestamps to be integrated into projects that require date and time information.
E-GÜVEN (e-trust) also provides consultancy services under the Law on Protection of Personal Data No. 6698, which aims to protect the fundamental rights and freedoms of individuals in the processing of personal data and to regulate the liabilities and obligations of real and legal persons who process personal data.

Growing ventures

Garaj Sepeti, which has recently acquired tasit.com and Datamotiv, continues to grow with the acquisition of Araba.com, an important player in the local automotive sector.
CEO Mehmet Celikol said that Garaj Sepeti has become the biggest digital automotive company on the internet with the incorporation of Araba.com. He said that digital conversion products that they offer to car owners, as well as small and medium-sized enterprises (SMEs) in the automotive ecosystem, have received a lot of interest.
With the takeover of Araba.com, Oto Galeri members and Garaj Sepeti family will be the largest company in the sector with more than 5,000 active business members.
Araba.com's database of more than 2 million members and 4 million ads will feed Garaj Sepeti's vision of becoming the industry's biggest data holder. Araba.com's strengths in spare parts, work machines, agricultural equipment and car rental companies will complete Garaj Sepeti's services range. In return, services like car value and tram damage inquiry developed by Garaj Sepeti can also be used by Araba.com members.
"Araba.com is a company that has carried out very important projects since the early 2000s and has achieved a lot in the last 15 years. With our SME and corporate products, we have made a difference in the sector within a very short time. We have now reached the point where our ultimate focus can be on end users," Çelikkol said. "The acquisition of Araba.com is part of this strategy. We will enrich it with Garaj Sepeti services and make Araba.com Turkey's leading platform once more. With this purchase, we have taken a very important step toward our vision of becoming a company that responds to all the end-to-end needs," he added.