Wearable technologies first enabled us to reach simple notifications when we could not reach the phone. Initially, they counted steps then learned how to run; and with water-resistant models now, smart watches have become our personal assistants in many activities from swimming to biking and from meditation to yoga.
While giving suggestions about breathing and moving the body by measuring the stress level of the user, they now benefit more from artificial intelligence technology. It is as if you have a running and swimming coach with you all the time, rather than a watch on your arm.
Even if you do not have a meditation or yoga teacher, you can see the result of your movements instantly. In addition, with long-term measurements, they can create data for specialist doctors for your health. Any abnormality can be easily observed.
However, you do not need to become a hypochondriac by using smart watches. Just keep in mind that you are not diagnosed based on smart watch data alone.
BTK's approval for e-SIM pending
Thanks to the electronic SIM cards (e-SIM), smart watches' dependence on phones also disappears. E-SIMs have not been approved for use in Turkey by the Information and Communication Technologies Authority (BTK). With the introduction of e-SIMs, the new version is expected to be used. With the approval, operators will start using e-SIMs on many smart devices, as well as on smart watches.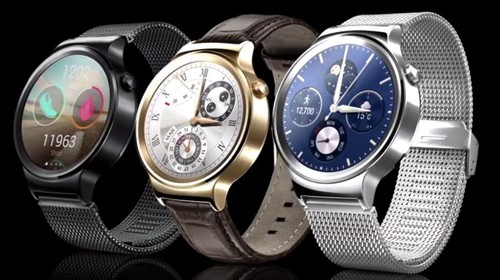 Huawei's latest line of smart watches.
Thanks to its water-resistant structure, it is an assistant to us while swimming, climbing and hiking. With its artificial intelligence software abilities, it enables us to relax by practicing yoga or meditation and to keep our heart rhythm constantly under control. It seems that the technology, which is regarded as the greatest source of daily life's hustle stress, can be a key to a regular life, sports and relaxation.
Long-lasting battery, much comfort
The biggest contradiction about smart watches is choosing between comfort and battery life. A stylish, light, big-screen and talented smart watch usually has a short battery life. If you want more, you have to make sacrifice of comfort or style. The average battery life of smart watches has reached two days. So, they are not get stuck in one day like phones. Even though smart watches do not prolong battery life, they have found the way to extend battery life by lowering the energy they spend. Innovation has to lead to finding both. For now, we have found the way to extend battery life through saving.
The long battery life of over 80 hours of Galaxy Watch removes the need to charge every day or every two days. Users can take advantage of being up to date in the morning through features such as reminder notes, weather forecast and calendar. Versa, the metal and the lightest smart watch ever designed by Fitbit, has a new interface that makes it easy to reach health and fitness data as well as enjoy comfortable design. Offering advanced health and fitness features for 24/7 such as heart rhythm tracking, Fitbit Versa also has features such as training, automatic sleep stages tracking and fast response to messages on Android devices. Fitbit Versa Special Edition features contactless payment, offline music and more.
50 meters deep, 3,000 meters high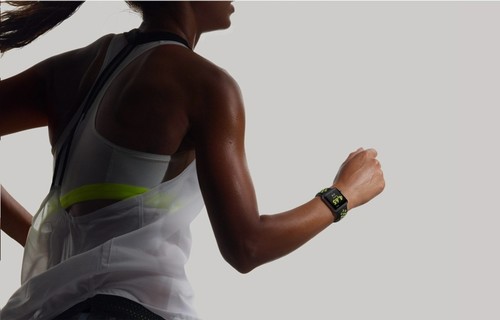 If you please, you can get support from smart watches in 50-meter-deep sunken lagans in the cool and clear waters of Kaş or in three-meters-high glacier lakes on the Hemşin highlands of the Black Sea. The third-generation Apple Watch features water-resistant design up to 50 meters. The watch has two built-in swimming exercises: swimming in the pool and swimming in open water (lake, sea etc.).
In both exercises, you can track your distance, your speed, the number of your strokes, your heart rate, the calories you burn and duration. Even if you do not have a champion inside, you can use it for healthy sports tracking. When you use the exercise of swimming in the pool, you only need to enter the length of the pool. While your Apple Watch measures the number of tours you swim in the pool, it can also detect your stroke style. The exercise of swimming in open water measures the distance you swim thanks to GPS and displays the route you swim on your iPhone. You can share this information with your friends, your coach or your dietician.
Learn how to burn calories
Our favorite is not doing exercise or walking immoderately, but eating. Everyone invites you to eat, not to walk. It does not matter where you are, regardless of in the open air or in the gym. Again, with smart watches, you can measure the contribution exercise makes to you everywhere. You will continue to do so in the presence of an expert. Smart watches just fulfill a complementary task. Let us not exaggerate what they do while saying that they turn into an assistant. Samsung Galaxy Watch also helps users in other areas of healthy life, including fitness.
While playing sports, the main goal is to reach the goal without fooling yourself. To this end, continue to measure. With 21 new indoor exercises added, a total of 39 new different training types can be watched with Galaxy Watch. Generally, people are not very careful about how much they eat, but they measure how much they walk or run. Given that a balanced diet is as important as exercise, your watch monitors the calorie taken and to program personalized stimuli, providing great convenience.
Smart watches get fashionable
Smart watches turn into a stylish accessory in the hands of special designers. Sometimes famous designers include the straps of smart watches in their collection. Hermes, which cannot put a foot wrong, prepares special collections for smart watches. Even specially crafted screens adorned with crystals are being used. This is because technology is now seen as an object of desire, rather than something functional. Gold colors were very popular some time. They are still popular now. Galaxy Watch offers stylish options for the user with Silver, Night Black and Pink Gold color options and 46 mm and 42 mm versions. In addition to this variety, users can personalize the look of Galaxy Watch by choosing the most appropriate range of watches from different watch interface options and different watch straps. Among these strap options are Braloba, a high-quality watch strap manufacturer.
Returning to the old
Smart watches also care about those who yearn for old watches. After all, they aim to allure consumers not just with technology, but by building beautiful bridges between the old and the new. Galaxy Watch has all the features it has inherited from Samsung smart watches with its special circular and rotary bezel which is the symbol of the brand, and it also features digital display and improved usage properties specific to its open screen.
For the first time, Galaxy Watch brings the ticktacks of the analog watches and the signals at the beginning of hours. The depth effect that makes all the details on the surface visible gives Galaxy Watch a traditional watch look and feel. In other words, it wants to bring together those whose mind aspires for the new and whose heart longs after the old.

Turn up the music that suits your mood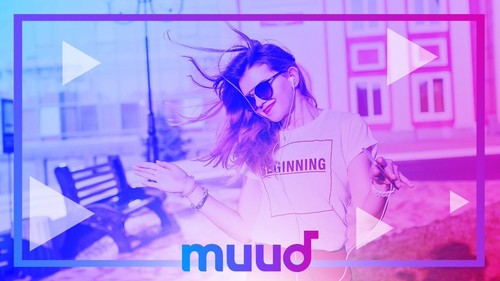 It is now easier to listen to music services online on smartphones, tablets or computers. Users now prefer online music services prepared with high-resolution files. We have madly gotten used to online music services. A few years ago, we were in trouble with download speeds. Now we are not struggling to store music archives, transfer them and find the song we want. It is easier to subscribe to music services with monthly payments.
Muud, Türk Telekom's online music service, offers a choice according to personal preferences. Muud users listened to Soner Sarıkabadayı most in July. Muud using music lovers mainly prefer Turkish pop music, while Mustafa Sandal and Eypio duet "Reset" ranked second on the list of the most listened to songs. Aleyna Tilki's "Yalnız Çiçek" interpretation, which stood out in the "Yıldızlı Şarkılar" album, consisting of Yıldız Tilbe's songs, was the third song that was most listened to in July.
Turks love pop music
In Turkish pop music, which is the most preferred genre by listeners, Merve Özbey's "Vuracak," Soner Sarıkabadayı's "Tarifi Zor," Edis' "Buz Kırağı," Berkay's "Ben Sadece," Demet Akalın's "Canıma da Değsin," Aylin Coşkun and Hande Yener's duet, "Manzara," and Hakan Peker's "Unutuluyor mu Aşklar?" were the most listened to songs in July.
Turkish music clearly stands out in online music services. After all, Turkish music and content services still rank first in Turkey. Online services can be accessed from smartphones, tablets, laptops and desktop computers.