The Iyzico venture, which enables more female entrepreneurs, small and medium-sized businesses to move into electronic commerce and expand in their export geography, is now starting a new era with the consumer-oriented Iyzico shopping application.
Barbaros Özbuğutu, co-founder and CEO of Iyzico, spoke at the introduction of the new interface for the consumer, explaining the new stage.
"We listened to 29,000 businesses that we were serving while providing them with the online shopping infrastructure and helped them sell on the same day. We will continue to serve this sensitivity towards our consumer," Özbuğutu said. "We will listen to them and make the whole process more transparent. The consumer's biggest problem with online shopping was trust. We endeavored to solve this. We carried the protected shopping process to 17,000 enterprises. We will continue to be a reliable platform for online shopping. We will be the safe envoys in this regard."
Increase in exports
Barbaros Özbuğutu noted that they enabled many small and medium-sized enterprises to realize exports, adding that they increased their incomes by 3.5 times on average after using Iyzico.
"The increase in the sales of enterprises starting to work with Iyzico is remarkable. We carefully followed every process for safe shopping. We tried to produce solutions in the most complained points," he said. "We made the shipping process completely transparent. We can give cargo companies information about problematic areas. Thus, we strive to maintain the measures, which will provide the best experience. We think we will contribute to growth by eliminating the need for safe online shopping."
No fear of being deceived
Barbaros Özbuğutu underlined that the biggest hesitation about online shopping is the fear of being deceived.
"We made a consumer-focused study in the application where we offer full control from one interface. With the mobile app, the control passes to the consumer who can get service from 17,000 protected shopping points. Consumers can get instant support for the product at any time. So, we want them to have the shopping experience happily from A to Z. We cooperate with businesses on this issue," Özbuğutu continued.
Trade within the walls of internet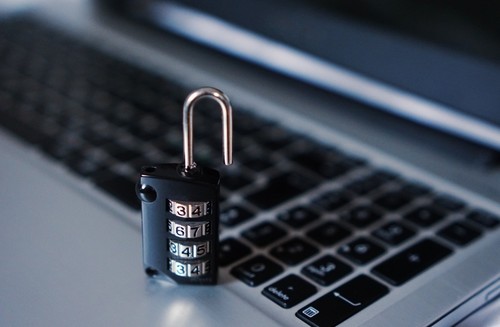 Silicon Valley, the dream place of technology ventures from all over the world, has enabled the U.S. to become a cyber super power. Opposing to the concept of single pole cyber super power against digital walls, China is trying to change the rule of the game with giant technology companies like Tencent, WeChat, Alibaba, Huawei, and ZTE. The raw material of cyber war is well-educated people. China is leaving the U.S. behind in masters and doctoral degrees. If the internet walls continue to rise, it is hard to predict where the war will leap.
From the moment you enter China's airspace, popular social networking and instant messaging applications like Google, YouTube, WhatsApp and Facebook are becoming inaccessible. In other words, companies that convert the data of users in return for the services they offer free of charge cannot do business in China.
Struggle for cyber power
In contrast, the U.S. government prevents the use of ZTE and Huawei's infrastructure products and telephones for security reasons in the U.S. China, struggling to become a cyber super power, and Europe, which accepts the power of the U.S. as limited, are imposing various sanctions, insisting that internet giants follow their own rules. Internet without borders can narrow down between economic protection decisions in the coming years. For this reason, it will be necessary to make efforts in terms of data centers and free zones that will provide data control.
Food innovation support for entrepreneurs



Since its establishment in 2017, Foodback, an Impact Hub Istanbul initiative, has been producing content on food innovation and entrepreneurship with the mission of developing the food sector in Turkey. It acts as a kind of bridge that develops programs to support existing entrepreneurs and to mobilize new entrepreneurial ideas and to increase cooperation among all stakeholders of the sector.
Making a name for itself with Foodback panels, which has been held so far with the participation of the opinion leaders from many successful institutions, entrepreneurs and social movements active in the food sector from EkBiç Yeİç to Komşuköy, from World Wildlife Foundation (WWF) to Juico, from Anadolu Efes to Slow Food Turkey, became the Turkish partner of the European Institute of Technology (EIT) Food consortium, a European Union project operating across Europe, as of April 2018.
The EU EIT Food consortium, of which Foodback is a Turkish partner, aims to create 86 food entrepreneurs and support at least 533 ventures with a fund of 191.6 million euros over the next seven years. The consortium is also conducting projects to reach 285,000 students, develop 398 new or existing products, services and processes, and finally make an annual food confidence barometer measurement with the participation of at least 147,000 citizens. International companies, research centers and universities are among the consortium members that include the largest players in the food sector from 50 countries.
Clean food
In the launch which hosted a panel meeting with the participation of new generation leaders of well-known brands such as İlhan Koçulu, a clean food advocate and cheese producer, Nathalie Stroyanof Suda from Beyaz Fırın, UğurErdoğan from Servet Şekerleme and Gözde Küçük Adıyamanfrom Elit Çikolata, many issues were discussed, including how the clean food is produced, the role of women in production, the histories and visions of long-established food brands, and what is needed for the healthy development of the sector rather than growth.
You can follow the content, activities and projects of the European Union EIT Food Hub Turkish partner Foodback, which invites all individuals and institutions who are interested in the food chain from agriculture to consumption and who have taken a role in the sector or who want to take responsibility to its ever-growing community from www.foodback.co or Foodback social media accounts.

Wask.co receives TL 1.2 million investment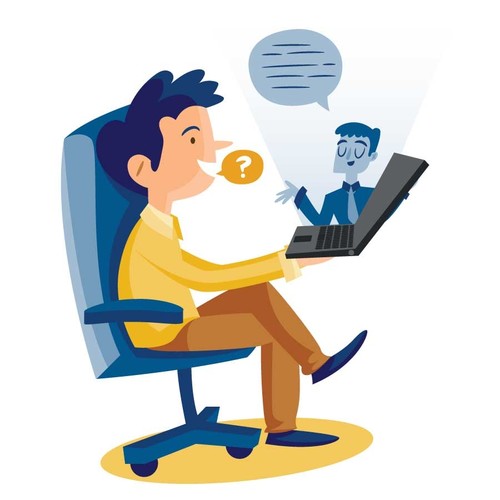 Digital technology consultant Wask.co managed to get investment with a valuation of TL 1.2 million ($220,000). Wask.co, which enables the individuals and companies to develop the right strategy by contacting the digital consultant before meeting all the technology and IT needs, received its first investment from the internationally active investment and consultancy company Tarvenn, established with local capital.
Wask.co, one of the ventures under the umbrella of Incubation Istanbul, founded by Istanbul Aydın University, enables you to hire an expert consultant in minutes and draw a roadmap for all your digital technology needs. Wask.co, which also has WaskApp application on Apple Store and Google Play in addition to the WaskPanel on the web for users to have access to digital consultants on every platform 24/7, provides digital strategy consulting services in different fields such as digital marketing, digital advertising, search engine optimization (SEO), social media, web design, software, IT and cybersecurity.

Manage your business with Akaunting's solution
Big or small, every business wants accounting to produce a quick solution without creating excess cost while growing their businesses. In doing so, it is quite advantageous for the system to be easy, safe and accessible from anywhere. Akaunting, one of the Türk Telekom venture acceleration program Pilot's sixth term ventures, offers an open source, free online pre-accounting program solution developed for small and medium-sized enterprises to monitor their businesses and cash flow. Akaunting allows companies to manage all accounting transactions, from invoicing to expense tracking and payments,from a single system. It helps you to access your financial data instantly, from anywhere in the world and from any device, allowing you to manage your customers and easily send them the invoice.
You can easily manage current cards with detailed information for your suppliers. You also have the ability to filter processes easily. There is no need for accounting information when doing all these operations. Detailed reports of your business can be easily interpreted and analyzed. Easily manage money transfers and deposits between cash and bank via a single page. Make out your invoice quickly and easily. The system allows your customers to pay online without commission. You can send invoices at different exchange rates and send them to your customers. Akaunting makes currency conversions automatic for you. Create as many tax rates as you wish, it is possible to tax your income-expense items as you wish.