PARIS
— Rafael Nadal made history as he won the French Open for a ninth time with a 3-6, 7-5, 6-2, 6-4 defeat of Novak Djokovic on Sunday for his 14th Grand Slam title.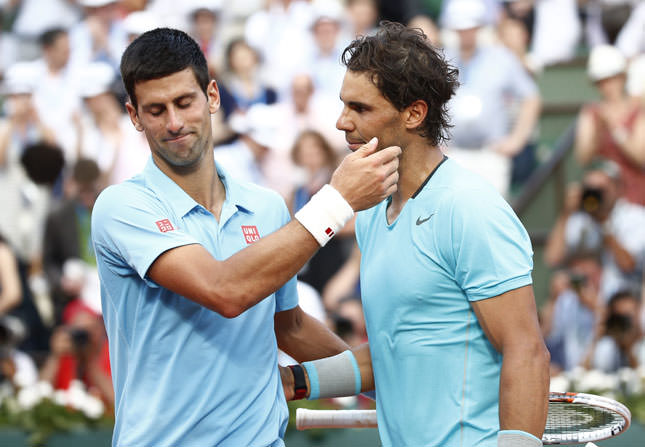 The Spaniard has claimed the Roland Garros trophy at nine of the last ten editions and stands 66-1 at the venue. He is the first man to win it five years in a row after losing in the 2009 fourth round to Robin Soderling.
The victory in three-and-a-half hours keeps Nadal in the ATP number one position with Djokovic remaining second. It improved his Roland Garros record over Djokovic to 6-0.
The win ended a four-match win streak by Djokovic in their series dating back to Beijing in autumn 2013. Nadal now stands 23-19 against his Serbian rival