A colorful Indian wedding started Wednesday in Turkey's coastal resort town of Bodrum.
The lavish event, which is taking place at one of Bodrum's luxury hotels, will last three days.
According to Anadolu Agency, the ceremony is held to celebrate a marriage between Rahul Gupta and Harshita Agarwal, the son and daughter of two of India's wealthiest families.
The participants of the wedding and the invitees flew to Bodrum directly from Mumbai on an airplane rented from Turkish Airlines (THY).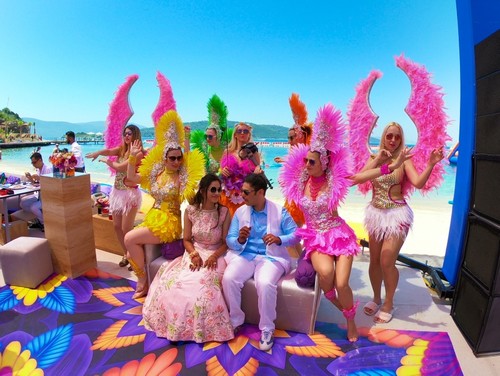 The 250-guest wedding is being served by a team of 300.
India, one of the world's two countries with a population of more than 1 billion, ranks second in group organization after the U.S. and first in wedding tourism.
Turkey, which is aiming to get a share of the $60-billion Indian wedding industry, has made serious progress in the last two years with President Recep Tayyip Erdoğan's visit to India and the efforts of local tourism companies.