Istanbul is one of those cities where the hectic pace of life can suffocate its residents despite its magical nature. But regardless of the terrible traffic during rush hour and the crowds that make them want to flee on a daily basis, most of the residents in the city generally choose not to leave Istanbul.
It is likely for the same reason that many poets and writers liken this beautiful and historic city to a woman who can never be owned, but mercilessly enjoys to be loved. And to understand how much you love it, you need to view it from a distance from time to time.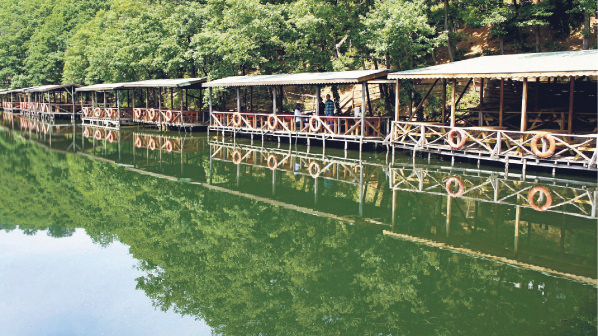 It does not matter if you are an expat or a local residing in Istanbul. If you find that you want to escape for a while just to recharge your batteries, or if you have recently arrived in the city and are looking for destinations away from the crowds, here are some suggestions of where you can find tranquil sanctuaries amid nature. So, let's put on our backpacks and hit the road from the city center and discover diverse destinations starting with those closest.
The nearest destinations to Istanbul for a getaway are the districts of Riva, Şile and Ağva. Mostly preferred for a day trip, Riva is one of the most serene atmospheres within the boundaries of the city of Istanbul. Named after the Greek word meaning "resident near the waterfront," Riva is a small village in the Beykoz district on the Asian side.. With a fascinating view, Riva is where the Black Sea meets the Bosporus. There are many campsites and luxurious hotels in Riva where you can spend a night. If you visit for a one-day excursion, you must have dinner in a local seafood restaurant. You can also take a boat trip on the Riva River that passes through the village. Riva Castle is another destination that draws visitors to the village as you can see the fascinating landscape from the castle. Riva is like a haven within Istanbul away from the crowd, rush and traffic of the megacity. If what you want is to feel peace and quiet, but not completely get away from the city, Riva should be among your first choices.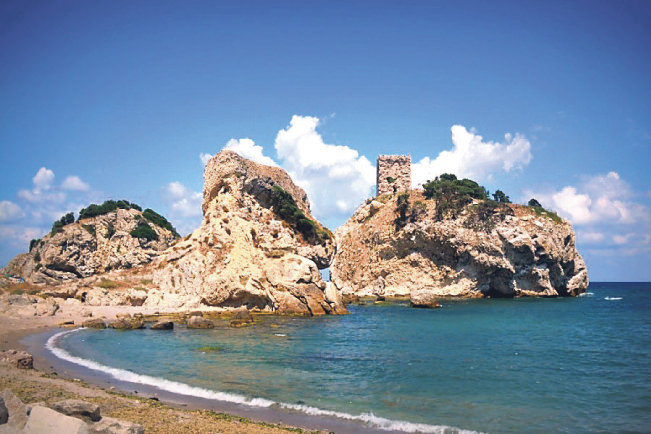 It takes less than an hour from Istanbul to Riva. The village is only 22 kilometers from the district of Beykoz. There are public transport buses that go from Beykoz to Riva. Rhebas Hotel in Riva is a luxurious spot for those who want to spend a night in the village. With its natural landscape, the rooms in the hotel allow you to embrace nature. It is only 55 kilometers from Sabiha Gökçen Airport on the Asian side.
The northeastern district of Istanbul, Şile, is like a door opening to the Black Sea. It functions as a weekend getaway for many Istanbulites who hit the road when Saturday morning knocks at the door. With its natural beauties taken both from the Black Sea and the Marmara Sea, Şile remains as one of the few untouched locations around Istanbul. Nestled between green forests, Şile offers everyone a sense of village life and natural beauty. Since it is on the Black Sea shore, the water of Şile warns you to take care if you intend to swim. Even though the sea is clear and suitable for swimming, the waves can be far more dangerous than you think when you step in the water. So never dive or swim if you cannot see a lifeguard on the beach you visit. The beaches in Şile are mostly clean, but packed with Istanbulites on the weekends. So if you are looking for serenity, you should visit weekdays instead of the weekend. There are many small resorts around the coast and most of them also have their own beaches. What makes Şile such a nice getaway is not merely its beaches, but also its village life. You will be amazed when you visit the hidden streets opening to Şile villages. People residing in Şile villagers will teach you the true hospitality of Turkish culture with radiant smiles on their faces. The best time to visit villages is during the morning hours. There are many places – neither restaurants nor cafes, simply country houses – serving you breakfast.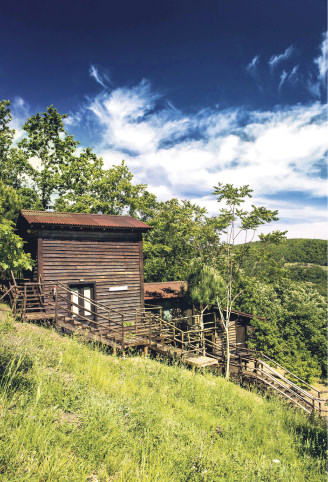 During your way into Şile's villages, you will see many houses with the signs: "organic breakfast" or "village breakfast." Although all of them look great, my favourite is "Zühre's Place," a rectangular treehouse overlooking the mountains. It serves an amazing breakfast of organic foods and delicious "gözleme" - a savoury traditional Turkish flatbread, made of hand-rolled dough that is lightly brushed with butter and eggs, filled with various toppings, sealed, and cooked over a grill. The owners are so friendly that they will cheer your breakfast time with their pleasant conversation. Just 2 miles away from the villages, you will see Saklıgöl (meaning hidden lake in Turkish). It is like a dreamy place that is hidden amid the mountains. There are little boats around the lake for you to paddle around in the lake. Many ducks and swans in the lake also wait for visitors to feed them. A wooden restaurant over the lake serves delicious Turkish cuisine, including kebabs and shish. The Saklıgöl is where many visit for dinner and a long conversation along with a cup of Turkish tea. If you want to stay a night in Şile, Fusa is a nice option with bungalows overlooking the sea and nice terraces among trees.
Only 30 minutes from Şile, you will find Ağva, also known as Yeşilçay – another getaway for Istanbulites with its different beauties in the changing seasons. It is mostly preferred by young couples. Situated on the delta of the Göksu and Yeşilçay rivers, Ağva offers every shade of green all year round as well as an exotic atmosphere on the rivers. Ağva has long been a summer holiday destinations for Istanbulites, but there are currently many tourists discovering this little town all year long from neighboring cities. With a variety of fish, you can go fishing during your stay in Ağva. It takes nearly three hours from Istanbul's city center to Ağva. You can drive up yourself or use public transport that regularly departs from the Anatolian district of Üsküdar.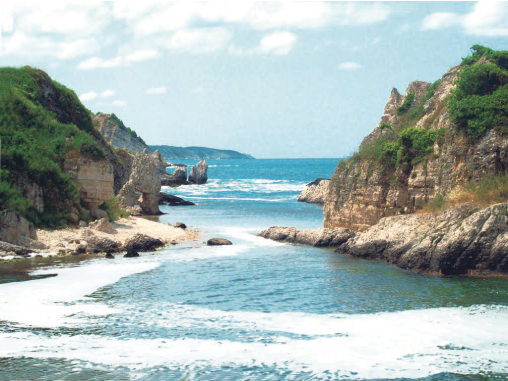 Tranquilla River Lodge is a perfect spot to stay during a visit to Ağva. It is located next to the Göksu River and includes 14 bungalows and log cabins. With friendly personnel and a peaceful atmosphere, the lodge is a perfect getaway for couples.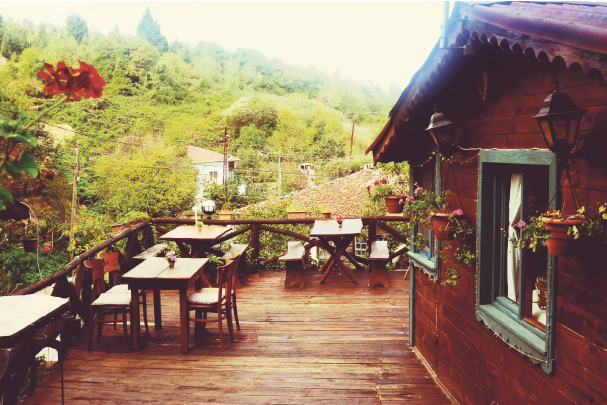 When you leave the borders of Istanbul, you will come across the little town of "Kefken," located in Istanbul's neighboring province of İzmit. During the summer season, many local tourists from small cities in Turkey's Black Sea and Marmara regions prefer to spend their holidays in Kefken due to its perfect climate which is neither too hot nor too cold and its proximity to their cities. The town is in the Kandıra district of İzmit, and it is renowned for its special yogurt. So if you are planning to visit, make sure you don't leave before trying it. Considering how small it is, Kefken is not as popular as Şile or Ağva, but it is still a preferred route for those who need a real change of place. Yet it is still a nice alternative to discover new places around Istanbul. There are hostels in Kefken, but many people visiting there generally prefer to rent villas along the sea due to the affordable prices. So, if you intend to stay more than one night, you should check the availability of renting villas in Kefken town.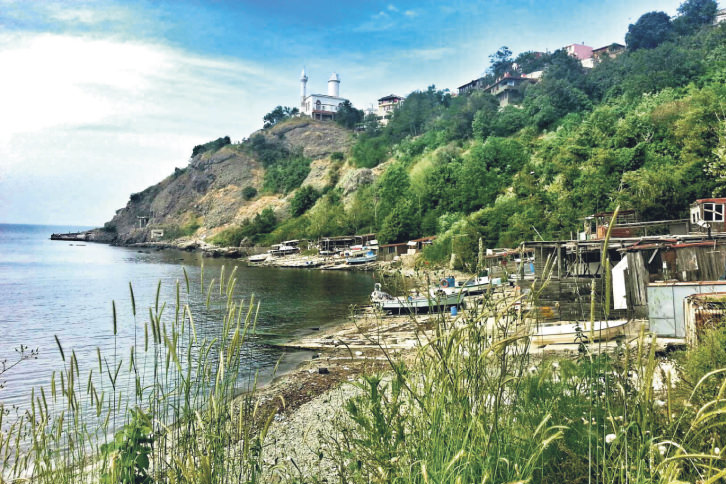 If you leave Kefken behind you and drive toward the east, you will come across Sapanca Lake in the neighboring province of Sakarya. Sapanca has become a popular destination, especially in recent years, with various shades of evergreen, close proximity to Istanbul, clean air and high-quality hotels offering spa and massage facilities for those who are tired of the daily rush. Accepted as a nice weekend getaway, Sapanca's lake is used as a beach during the summer and a nice spot to relax with cafes near the lake in the fall and spring. Preferred mainly by Arab tourists, Sapanca Lake is renowned for its spa resorts, which are highly popular. Apart from its spa centers around the lake, Sapanca hides many fascinating nature spots, with Maşukiye being one of them. With its fish restaurants and natural beauty, Maşukiye is a place you can visit throughout the year to spend a day immersed in nature. The best thing to do in Maşukiye is to climb up Alabalık Valley (Rainbow Trout Valley). The road at the end of the restaurants takes you to wherever you want to climb. You can see huge trees of chestnut or oak, and there is a nice surprise waiting for you at the beginning of the road: A waterfall! If you visit the restaurants in Maşukiye, there are three things that you must try: cheese cooked on a tile, fish cooked on a tile and mushrooms cooked on a tile. You can also spend time in country-style hotels around Maşukiye.