Traditional towns call on those who want to discover the old spirit of Turkey. With a small, well-preserved atmosphere, each traditional town reflects how people have been living for years.
With fall knocking on the northern hemisphere's door, holidays filled with sunshine and blue waters are replaced by natural and serene holiday destinations that guide you to the heart of nature. One of the best ways to discover the hidden beauties and cultural richness of Turkey is to travel to its small, traditional towns.
Traditional houses, well-preserved architecture and friendly smiles invite those interested in culture rather than Turkey's blue waters.
Beypazarı in the capital Ankara
A little town located near the capital city, Beypazarı, meaning "Mister's Market," is for many a getaway for gloomy Ankara days. Reflecting the old Ottoman spirit, you can find peace and tranquility in Beypazarı, which is divided in two: One offers a quiet place to stay with peaceful, touristic, historic surroundings; the other, which is also known as the new Beypazarı, unfortunately, does not have much to offer in comparison. When you arrive in town, the road leads to a huge bazaar in the town square. On your way, you will see a huge sculpture of a carrot since nearly 70 percent of the carrots in Turkey are produced in this little town. Both sides of the bazaar are covered with little markets selling souvenirs and restaurants offering delicious traditional dishes. It is hard to resist the enticing smells, but be patient and wait until you reach the end of the bazaar where the Tarihi Taş Konak restaurant in the Historic Stone Mansion is located. It is probably the best place to taste traditional Beypazarı dishes. Homemade sausage mumbar – a stew cooked in a "güveç" (stone oven) with a dried molasses-like grape syrup stuffed with walnut sausage – 80-layer baklava, carrot jam and carrot delights are among the mouth-pleasing traditional dishes. Renowned for its silver accessories and silverware, Beypazarı's bazaar is full of handcrafted accessories that will sweep silver lovers off their feet. If what you expect from a journey is smiling faces, friendly locals and a peaceful atmosphere, you will not regret your visit.
Taraklı in the northwestern province of Sakarya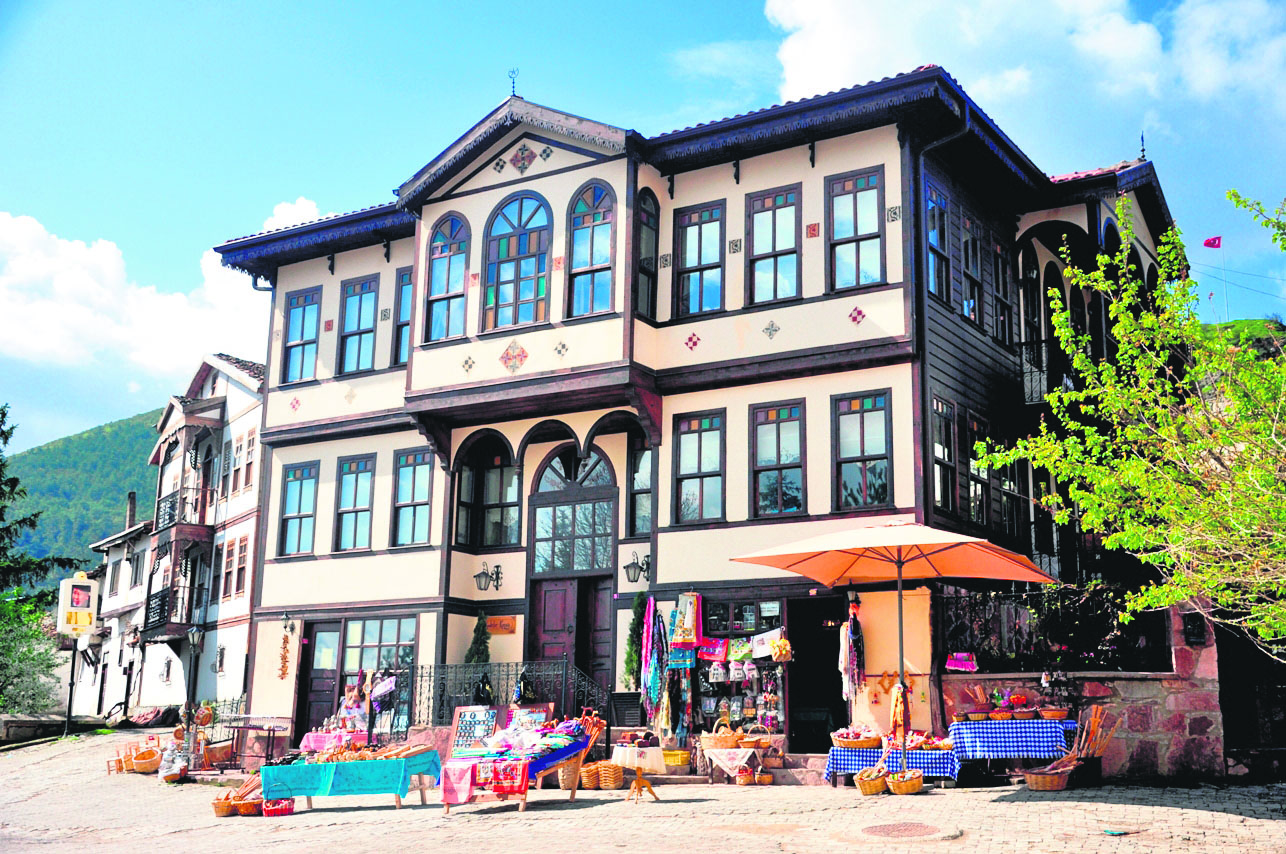 The protector of the Ottoman legacy in northwestern Turkey, Taraklı is off the beaten path for visitors with its old-style wooden houses and narrow streets dating back three centuries. Taraklı was listed as a cittaslow destination in 2011 and has started to attract more tourists ever since. However, its beauty has long been known to locals, and it is a favorite destination on weekends. People in Taraklı still live as if the modern world never arrived. Every place in Taraklı makes you feel as if you are living in old Ottoman times. There are also many handmade crafts, wooden combs and healthy organic products in the town's bazaars. Taraklı houses, the Yunus Pasha Mosque, therapeutic natural spring waters, Hark Canyon, the Acısu River and the Hamza spring are among the places you should not miss during your stay. For a trip into history, Taraklı is one of the best destinations for history lovers.
Safranbolu in the northern province of Karabük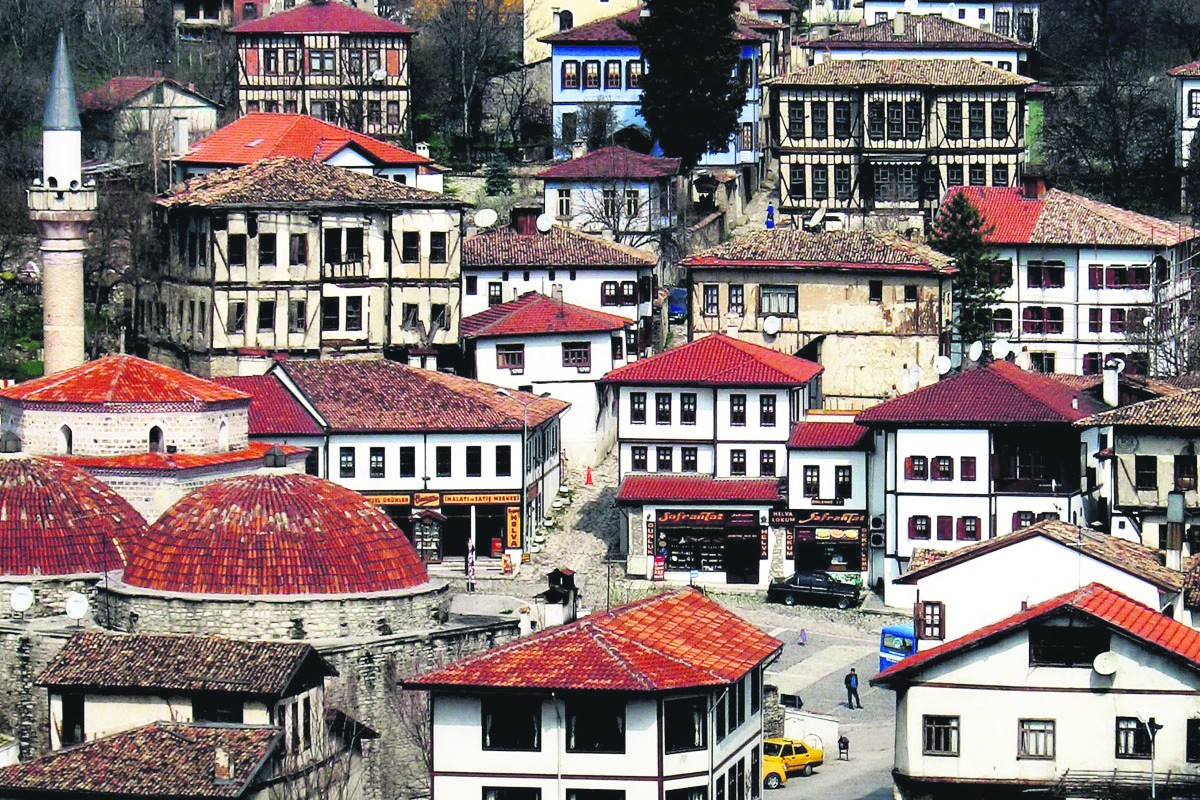 The 3,000 year-old city of Safranbolu is a popular destination for those interested in seeing the unique beauty of the region's bridges and homes as well as Ottoman-era architecture by way of the han, mosque, bath and madrasa and draws in approximately 600,000 domestic and foreign tourists alike. The region's traditional buildings, built between the 18th and 20th centuries, which are generally three-stories high with six-to-eight rooms, are especially popular for visitors that flock to the region during religious and official holidays. This typical Ottoman town, designated as a UNESCO World Heritage Site in 1994, was an important caravan station on the east and west trade route from the 13th century to the early 20th century. Even though the town reflects Ottoman architecture, archaeological studies show that human settlement in these lands dates back to prehistory. It also features rock-cut tombs and a Roman temple.
Mudurnu in the northwestern province of Bolu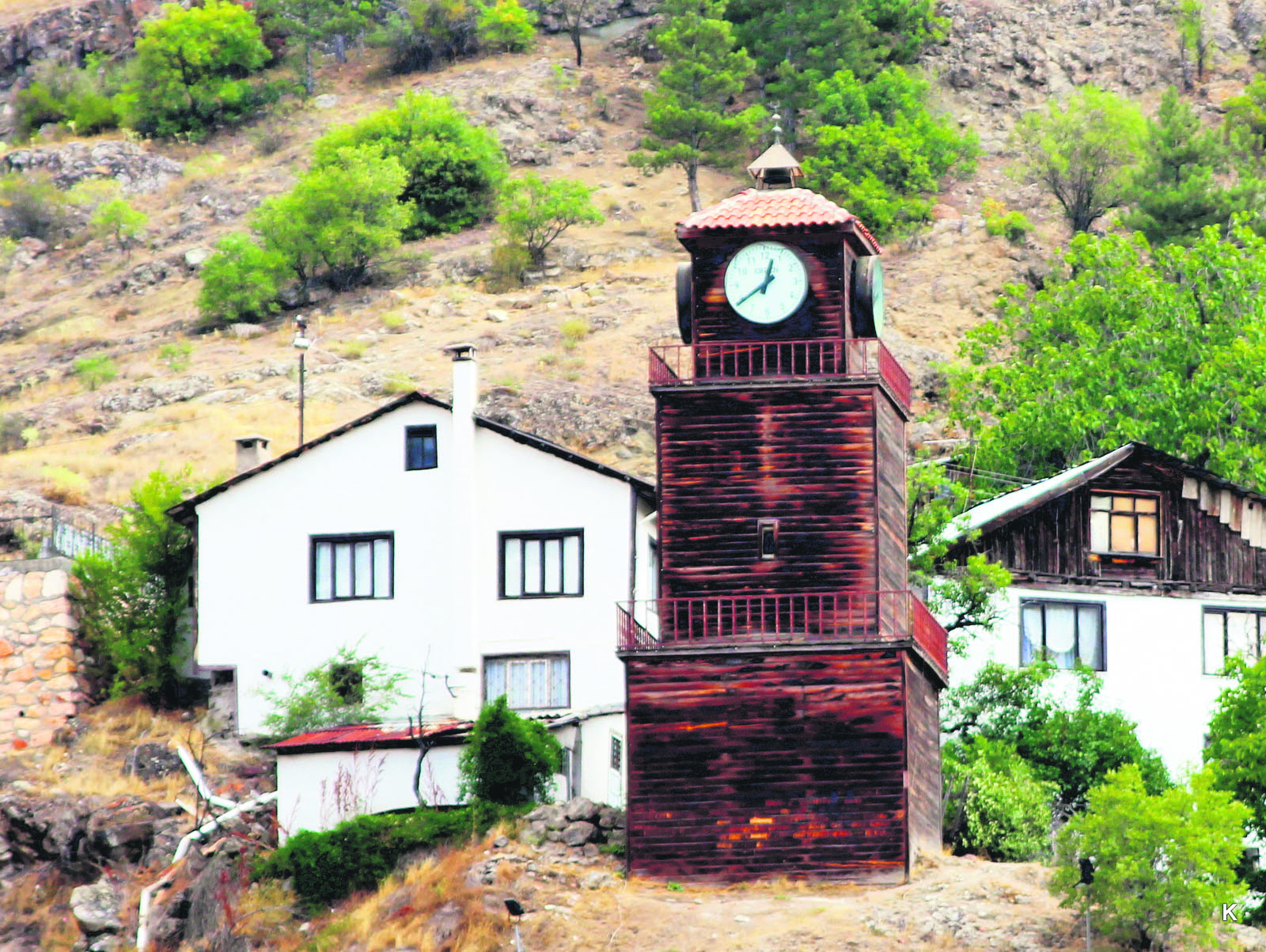 Mudurnu is a historic town for those who want to visit historical places and natural beauties. The history of Mudurnu dates back 4,000 years. The western leg of the Silk Road passed through Mudurnu, and it was also a significant route in Ottoman times. There are historic chalets in Mudurnu, but unfortunately most of them are not well preserved.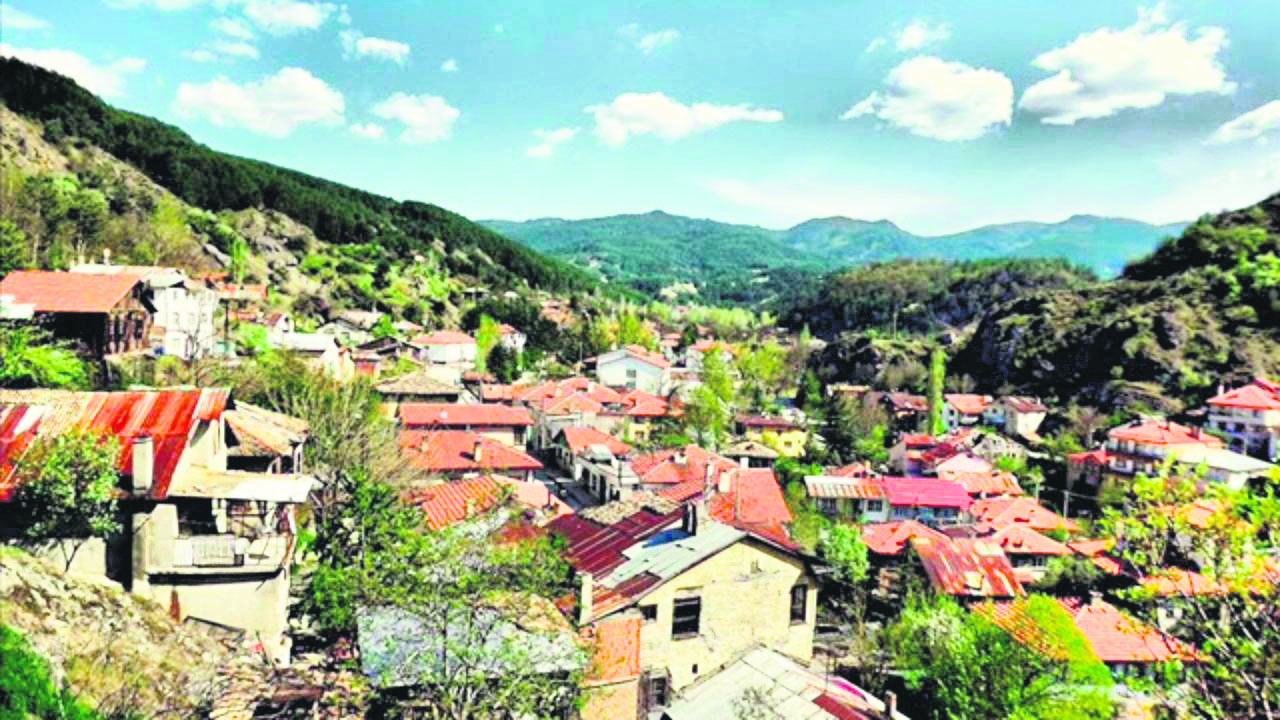 You must visit Mudurnu to experience a cozy atmosphere and chat with locals who are some of the friendliest people you could possibly meet. The Hacı Şakir Mansion, a boutique resort in Mudurnu, is a villa that is representative of Mudurnu-style homes. Since it is not a big town, all villas in the town are small, but their services and the friendly faces of their landlords are enough to make you happy. Additionally, the villas feature old style rooms that take you on a journey through history.
Halfeti in the southeastern province of Şanlıurfa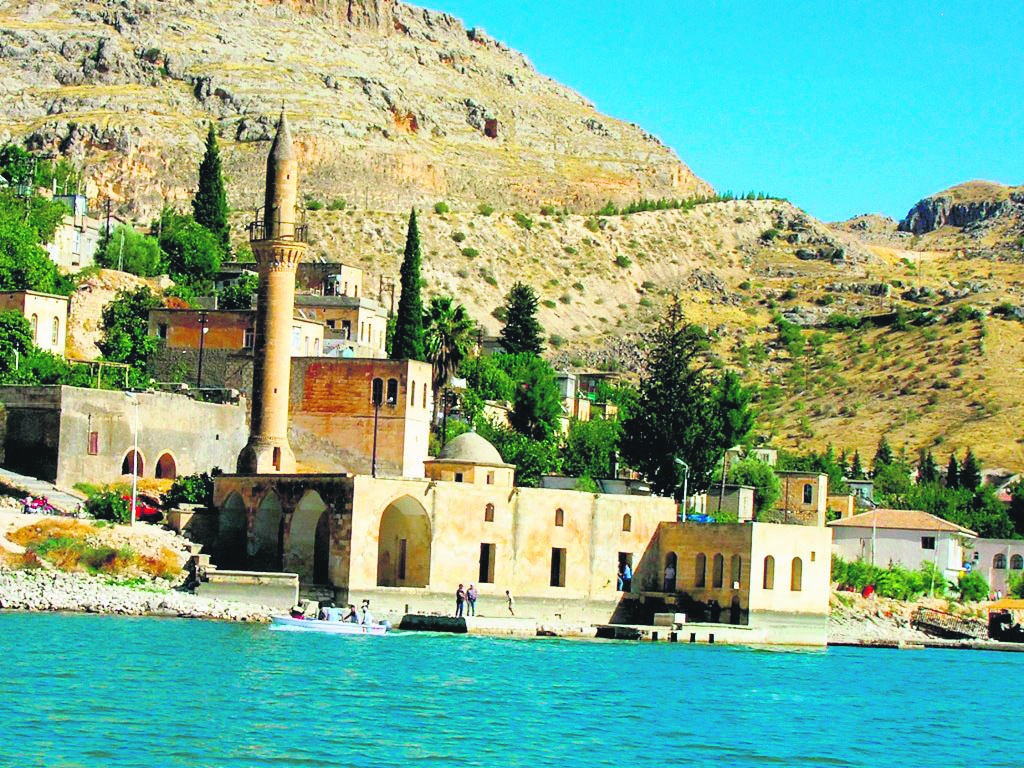 Renowned for its hospitable locals, diverse culture and rich history, the southeastern province of Şanlıurfa is already one of the most attractive destinations in Turkey. Halfeti enjoys cittaslow status, which it received in 2013, and is located in one of the most eye-catching tourist locations. Sadly, nearly 150 homes in two neighborhoods in this small farming town on the east bank of the Fırat River have been submerged. Many families lost their homes and relocated to "New Halfeti." Halfeti, one of the oldest districts in the region, has been the home of many civilizations since the town was conquered in 855 B.C. by Assyrian King Salmanasar III. Then, it passed into the hands of the Greeks and later to the Arabs before the Byzantines re-conquered the city and held it until the Ottomans captured it.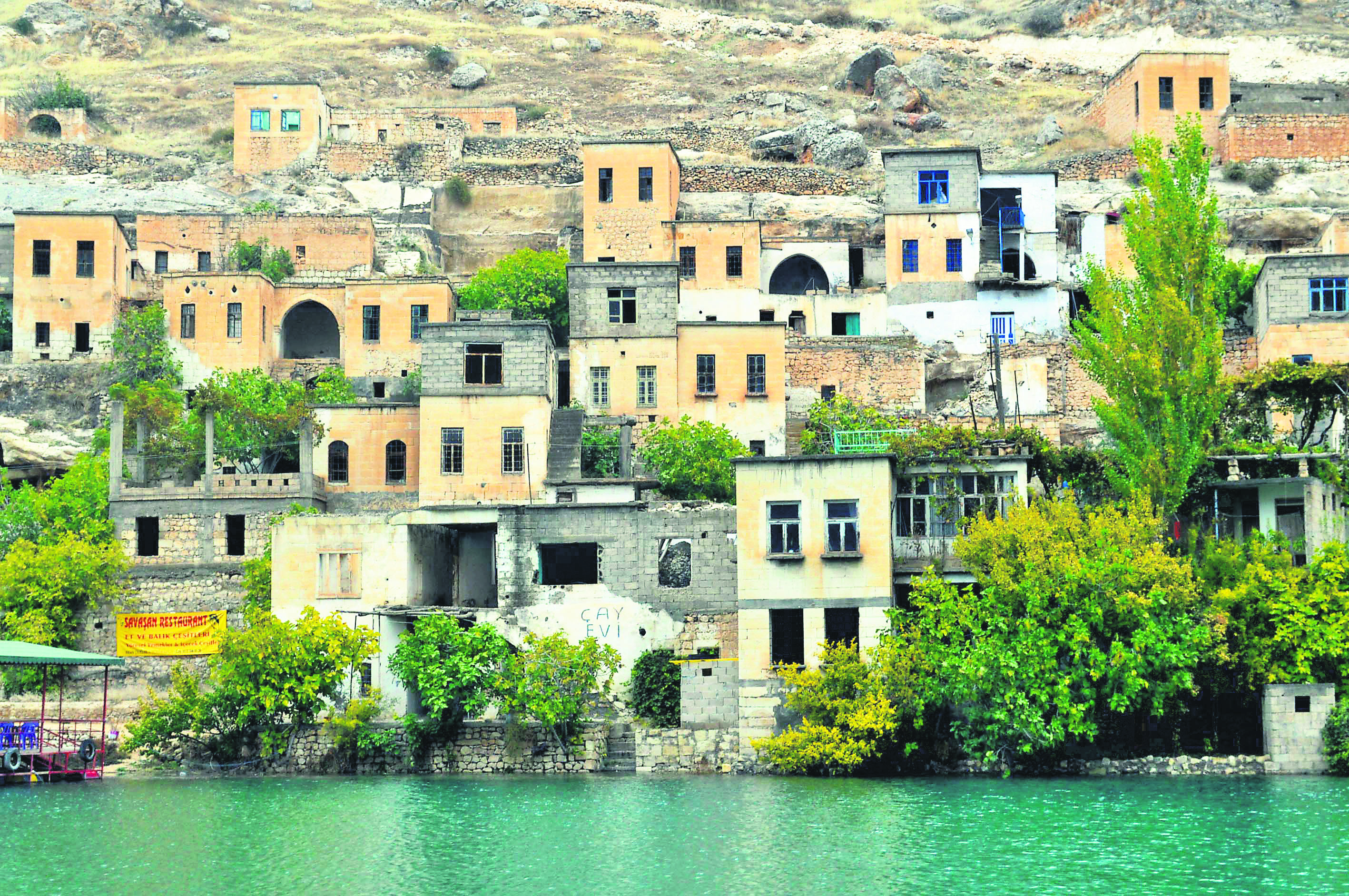 Witnessing many civilizations throughout its history, the town developed a unique culture and rich historical heritage. Halfeti is also the first cittaslow town in southeastern Turkey. When you are in Halfeti, you must taste traditional southeastern foods that have a feel of the neighboring countries in the region. As evidence of Mother Nature's beauty, in Halfeti, you must see Turkey's one and only black rose.
Alaçatı in the western province of İzmir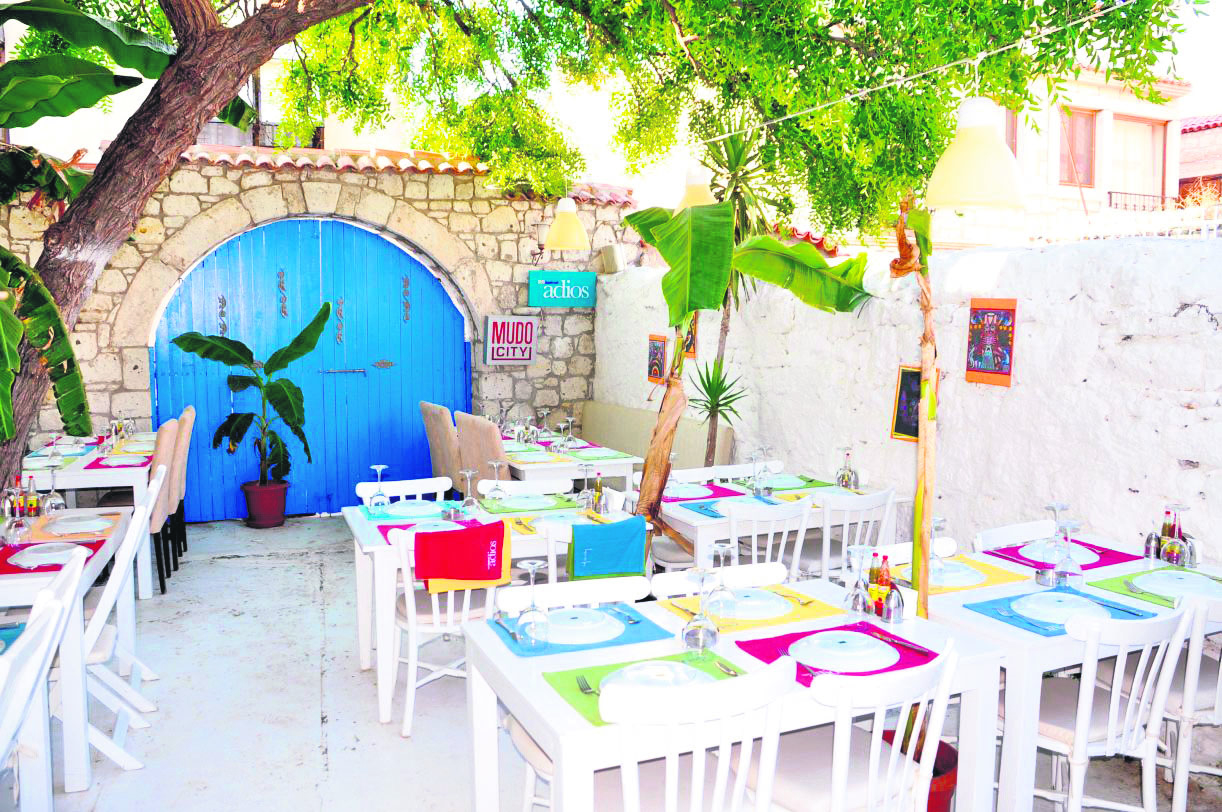 Famous for being a haven for windsurfing with its vast sandy beaches, crystal clear, turquoise water and steady wind, Alaçatı is adored for its architecture with stone houses and narrow yet bustling streets lined with beautiful cafes, restaurants and artisan shops reminiscent of fairy tales that have sprung up over the past decade.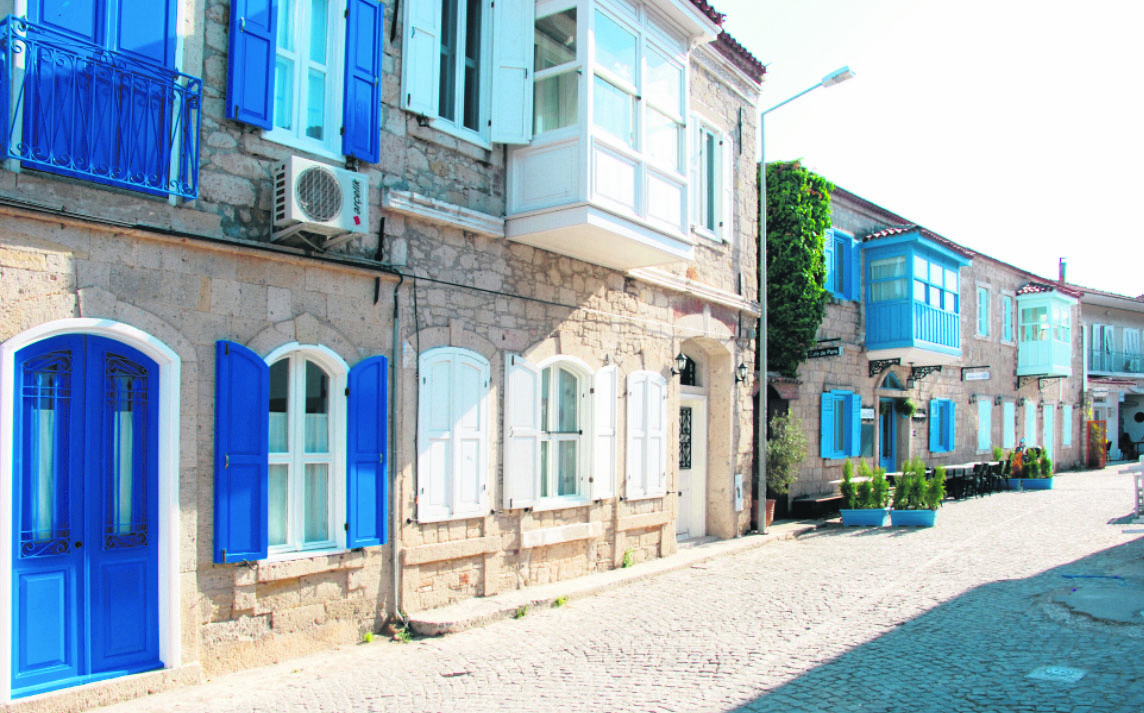 Today, this lovely town witnesses a huge tourist influx each summer. Water sports enthusiasts also discovered that Alaçatı is a one of the most perfect spots for windsurfing and kite surfing in the world.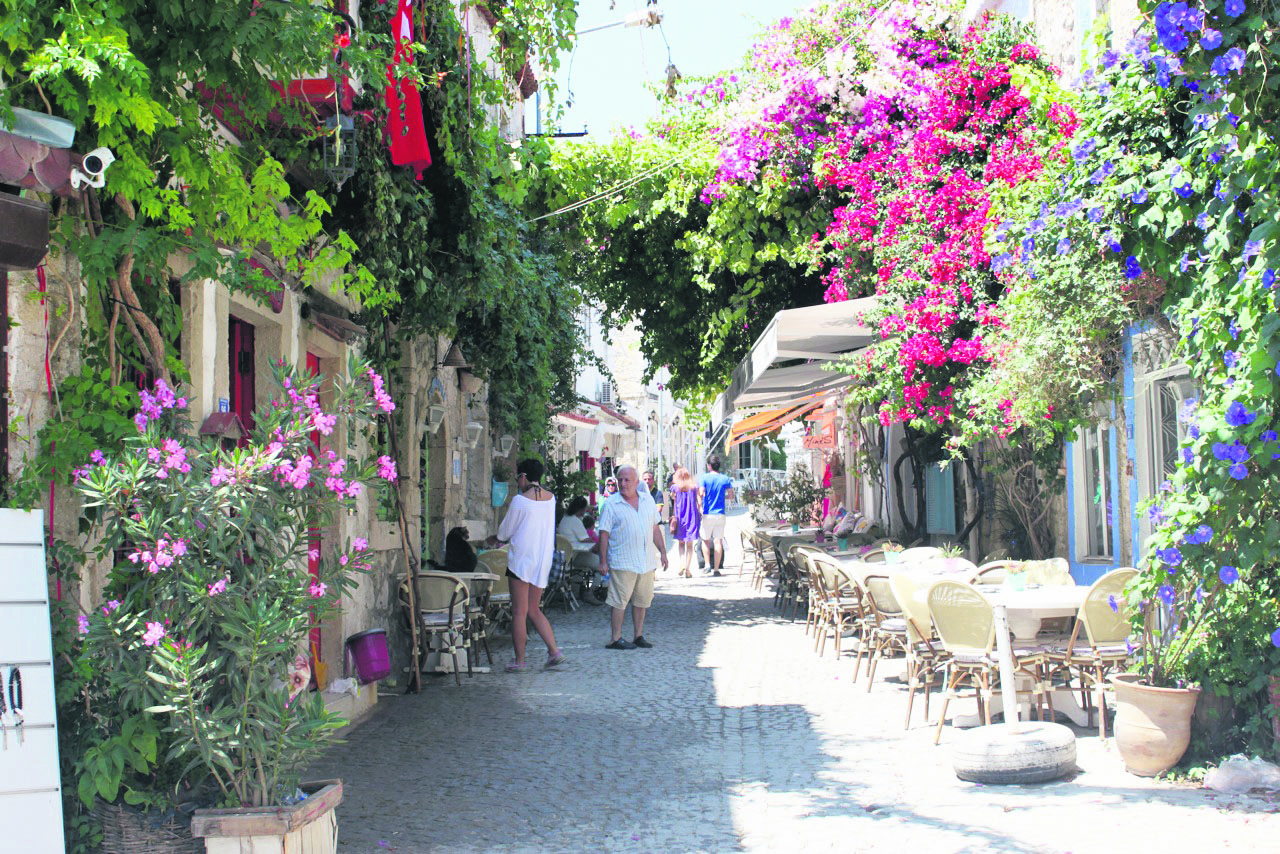 Even though it is not quite what as it was in past decades, the place is still unique with its stylish houses, handcrafted accessories and tree-lined streets filled with flowers whose scents and fragrances permeate the entire town. So, if you would like to see a traditional Aegean town in western Turkey, Alaçatı is highly recommended.