As rainy fall days approach with October, Turkey's southern provinces still enjoy warm and sunny days, even though the summer season is about to end. Here are some destinations for you to spend Qurban Bayram enjoying blue waters and the shining sun.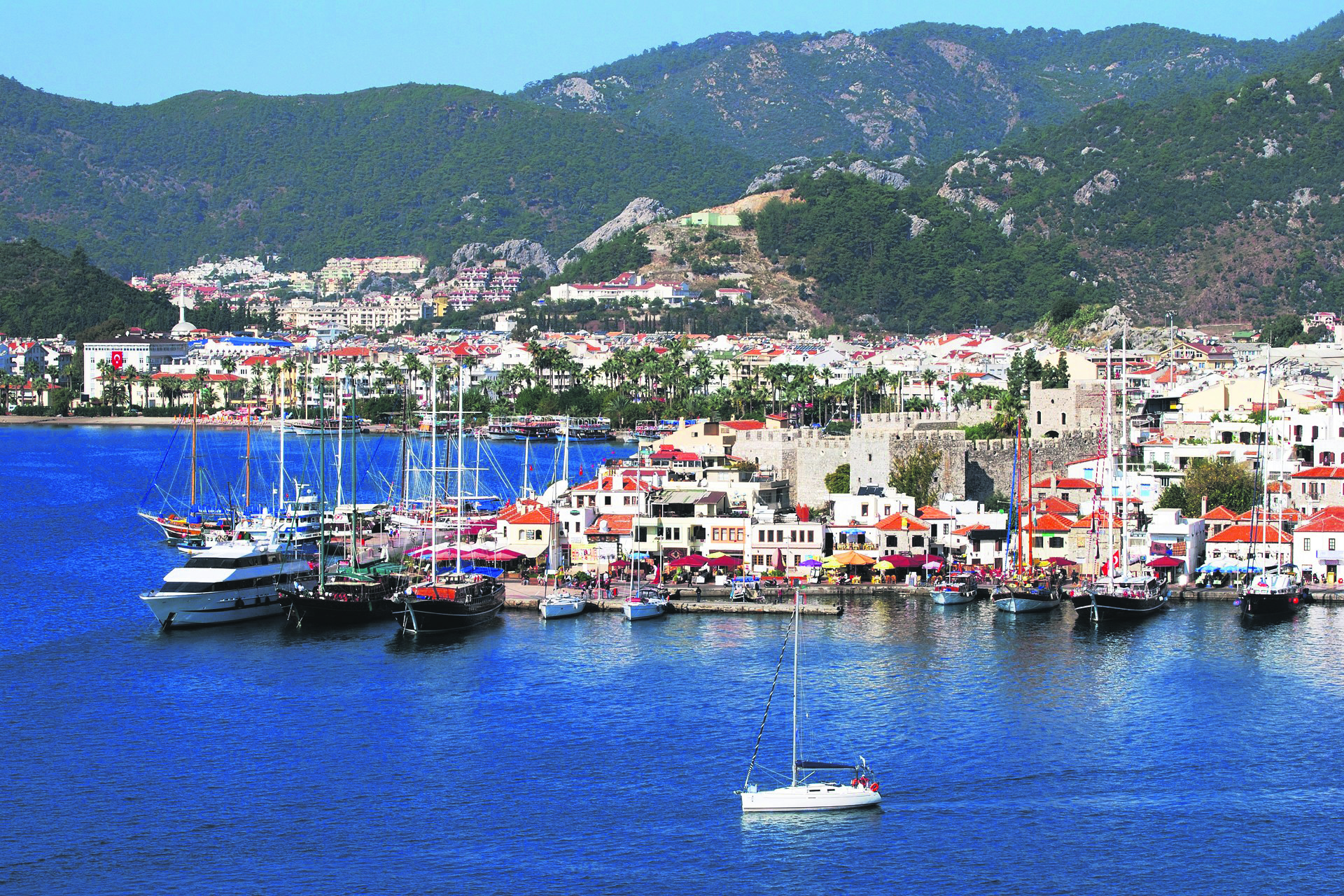 Marmaris:
One of Turkey's favorite tourist spots, the town of Marmaris in the western province of Muğla continues to capture the hearts and minds of its visitors. With its white houses, blue water and fun days and nights, no town deserves the title "most charming vacation spot" more than Marmaris. Being especially popular among British tourists, Marmaris is one of the few places where you can find entertainment and serenity at the same time. Marmaris was established by Turkmens during the Byzantine era, and its name means "marble city" due to the beautiful high-quality marble produced here. It was a significant port town, which is why many civilizations passed through there many years ago, just like today's tourists. The bazaars, beaches, friendly shopkeepers – a scene that seems like a colorful memory during the daytime but a romantic drama at night – makes Marmaris an ideal vacation destination. Even though the center is very crowded with tourists looking for some fun, the outskirts of the town completely belong to you to discover during your vacation. To experience action-packed sports and feel adrenaline rushing in your veins, Marmaris has a variety of adventure sports to add a different taste to your vacation. The closest destination for rafting around Marmaris is the Dalaman River. Dalaman is one of the best-known rafting destinations in the country. While visitors enjoy three and four-grade rapids, they also give a chance to see traditional villages, ancient ruins and natural wonders lining the river. Diving is another popular activity in Marmaris, which enables you to explore the Aegean Sea and attend diving events held around Marmaris. Generally, diving fans and tourists are hosted on one-day diving tours. An SUV safari is another option for those looking for something other than water sports in Marmaris. With a safari tour, you can discover the green forests and hidden natural beauties around Marmaris.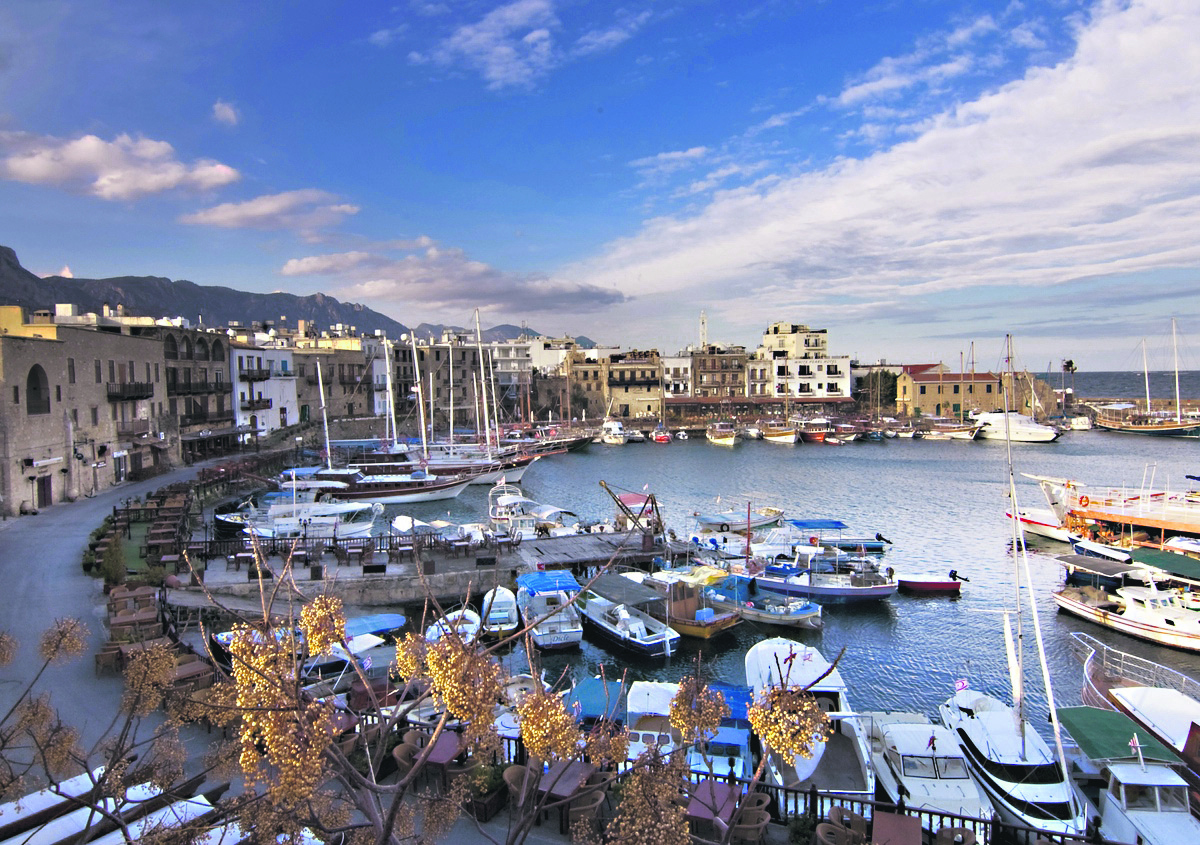 Cyprus:
Known as Aphrodite's island of love and described as "the pearl of the Mediterranean," Cyprus is a popular tourist destination that receives millions of visitors each year who flock to the white sandy beaches to soak up the Mediterranean sun. The Mediterranean's third-largest island, Cyprus, is a perfect vacation destination for people of all ages to enjoy an unforgettable vacation in its stone houses and on its sandy beaches, kissed by the warm sea and clear sky. In the summer months, the beaches are as hot as Turkey's southern coast and they remain warm throughout the winter months as well. That is why the island can be described as a never-ending vacation paradise. Northern Cyprus is becoming the Las Vegas of the Mediterranean, with its lavish resorts and casinos, although with slight differences. You can find a nice combination of romance and fun, relaxation and energy at the same time in Cyprus. If you are looking to be isolated from the rest of the world while having fun on an island, Northern Cyprus will meet all of your expectations. Thanks to new tourism initiatives and projects to boost the island's economy, the tourist influx is increasing day-by-day in Northern Cyprus.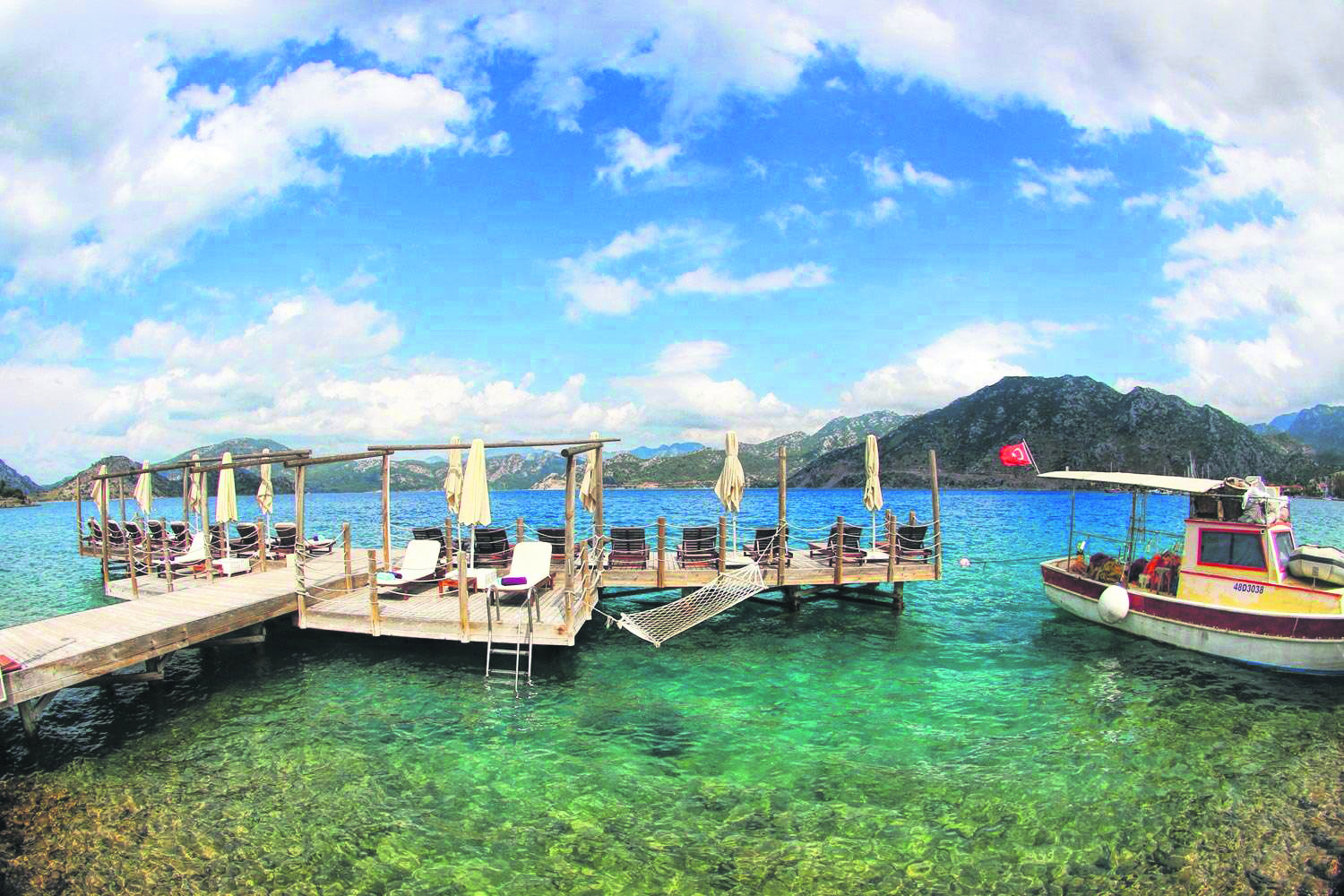 Selimiye:
Selimiye, a picturesque harbor in the western city of Muğla, is waiting to be discovered and casts a spell on its visitors. Even though it is nearly 30 minutes away from Marmaris, Selimiye is a small tourist resort strung along a stunning bay. It seems as if no one has discovered it before you, despite its proximity to one of the most renowned vacation resorts in Turkey. Most of its visitors arrive by yacht or boat, which features mesmerizing turquoise waters. Selimiye has a strong local reputation for traditional wooden boat building, so on the road into town you will pass by several boat yards where you will see massive wooden gullets being built with time-honored traditional methods. Friendly locals embrace you instantly and smiling tourists enjoy the hidden Aegean waters and sun beds located on quiet beaches, which makes Selimiye the perfect haven during your stay. This little harbor may also be the perfect spot for those who want to taste some of the best seafood on the Aegean coast, including the best calamari. Little restaurants, where fishermen serve the fish that they caught that morning, provide simple service and delicious seafood. There are also little hostels serving as bed and breakfasts and boutique hotels where you can spend a night in tranquility. Do not expect huge, lavish resorts since it is just a little seaside town. If you are planning to go to Selimiye, bring all the things that you will need for a vacation since it is not easy to find everything you want in the town center's little shops.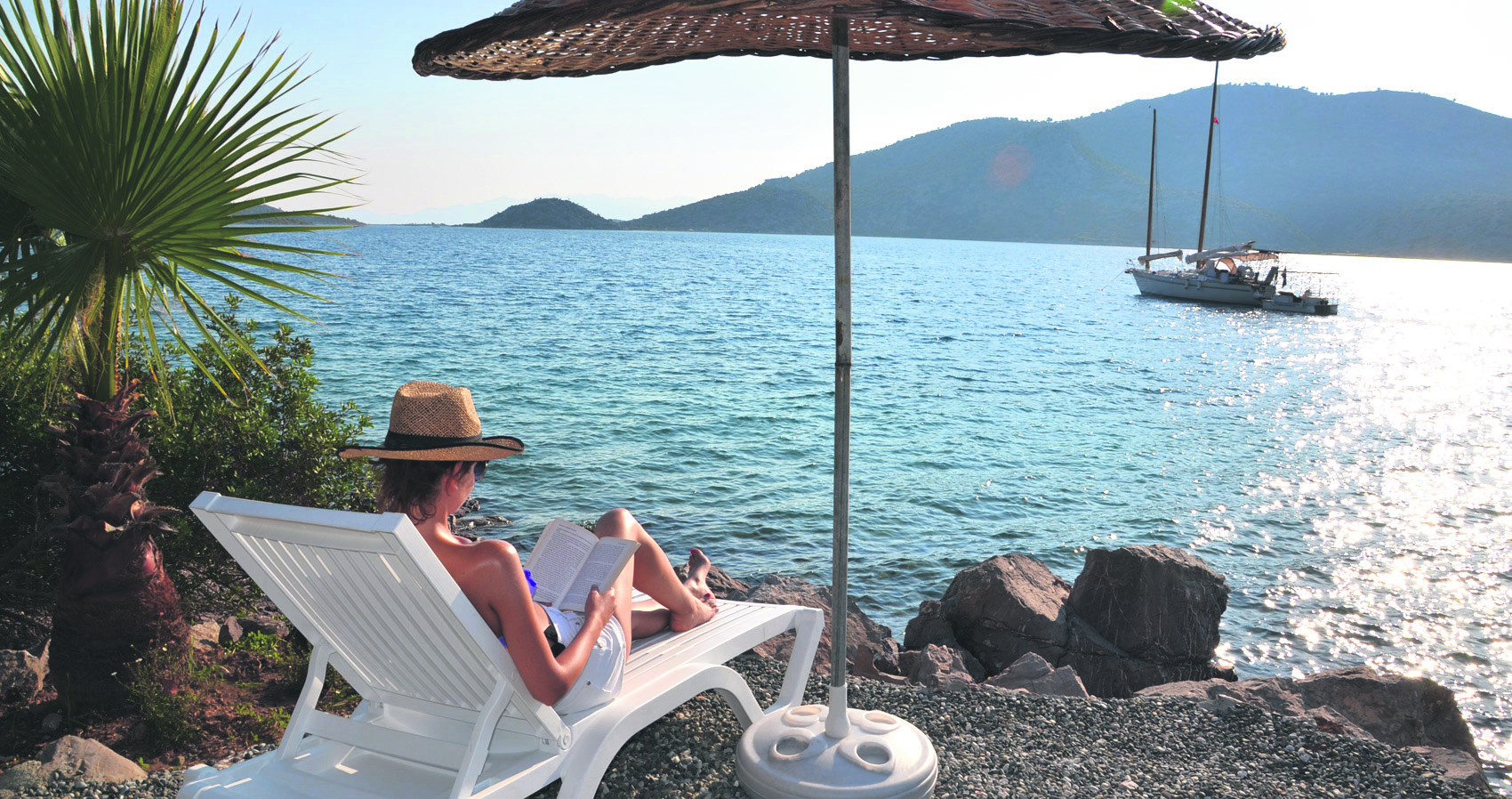 Bozburun:
If you are looking to get away from the hustle and bustle of the city and prefer a serene, peaceful vacation destination with fresh air and a beach rather than a fast nightlife, then Bozburun is the right place for you. According to the locals, first-time visitors do not like Bozburun, a small seaside town located in the Marmaris district of the Muğla province. Yet, once they stay the night and fill their lungs with the fresh air, they quickly fall in love. While it is a popular destination to visit in the summer, the village, still harboring its Mediterranean ambiance, offers the most incredible scenery and serenity that will meet everyone's desires. The Mediterranean town, known as Tinos in ancient times, is surrounded by orange and lemon trees, accompanied by a gentle breeze, and is famous for the gullets that are built locally and sent across the world. These vessels are also the main source of income for the locals. The Gullet Festival is an annual event in the town, as it is a prime spot for sailing and diving with its winds and year-round clear sea.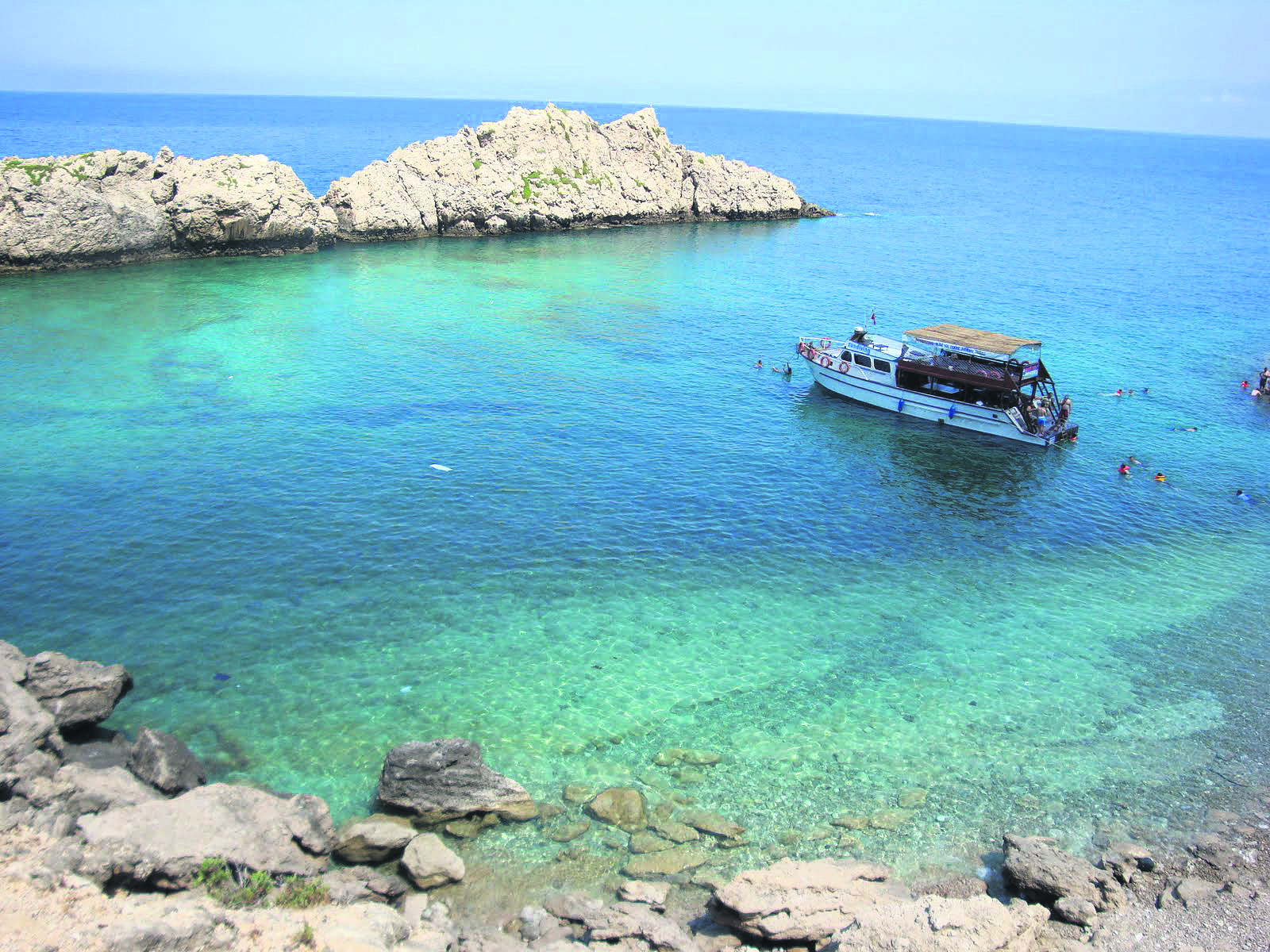 Patara:
Patara Beach was voted one of the top beaches in the world by Times Online's Best of 2005 poll, and is known as the "widest beach of the northern Mediterranean." Considering its 12 kilometer stretch of white sands, it is not so difficult to understand why this beach is the best one to experience heaven on earth. Located in Turkey's southern tourist spot of Kalkan/Kaş, Patara Beach offers both the vivid blue waters of the Mediterranean Sea and the ancient site of Patara to show how history and nature can coincide. The beach is believed to be the birthplace of Apollo, and includes the ruins of western Mediterranean harbors that hosted ships from all over the world. The beach is also one of the few that loggerhead sea turtles visit to lay their eggs between May and October. Because of this, visitors will see caution signs that protect eggs during their stay. Furthermore, the strict building restrictions are what helps make this beach so special and a natural wonder. There is only one cafe on the beach, which is run by locals, but no big, overbearing buildings at all. There is no development or water sports, only pure tranquility and peace along the coastline of Patara.