Turkish bath culture is probably one of the most exciting and beloved traditions in Turkish culture for many tourists. The "hamam" is an Ottoman variation of the steam bath, which can be thought of as the wet version of a sauna.
When traveling to Turkey, a visit to a Turkish bath is among the top things on the to-do list as there are hundreds of hamams of all sizes in cities around the country. During Ottoman times, hamams were buildings that included a steamy hot room for steam-soaking and massages, a warm room to get washed with soap and water and a cool room that is used to rest and nap after the bath along with a Turkish coffee. Hamams were not only places where people had a bath, but also centers for people to socialize.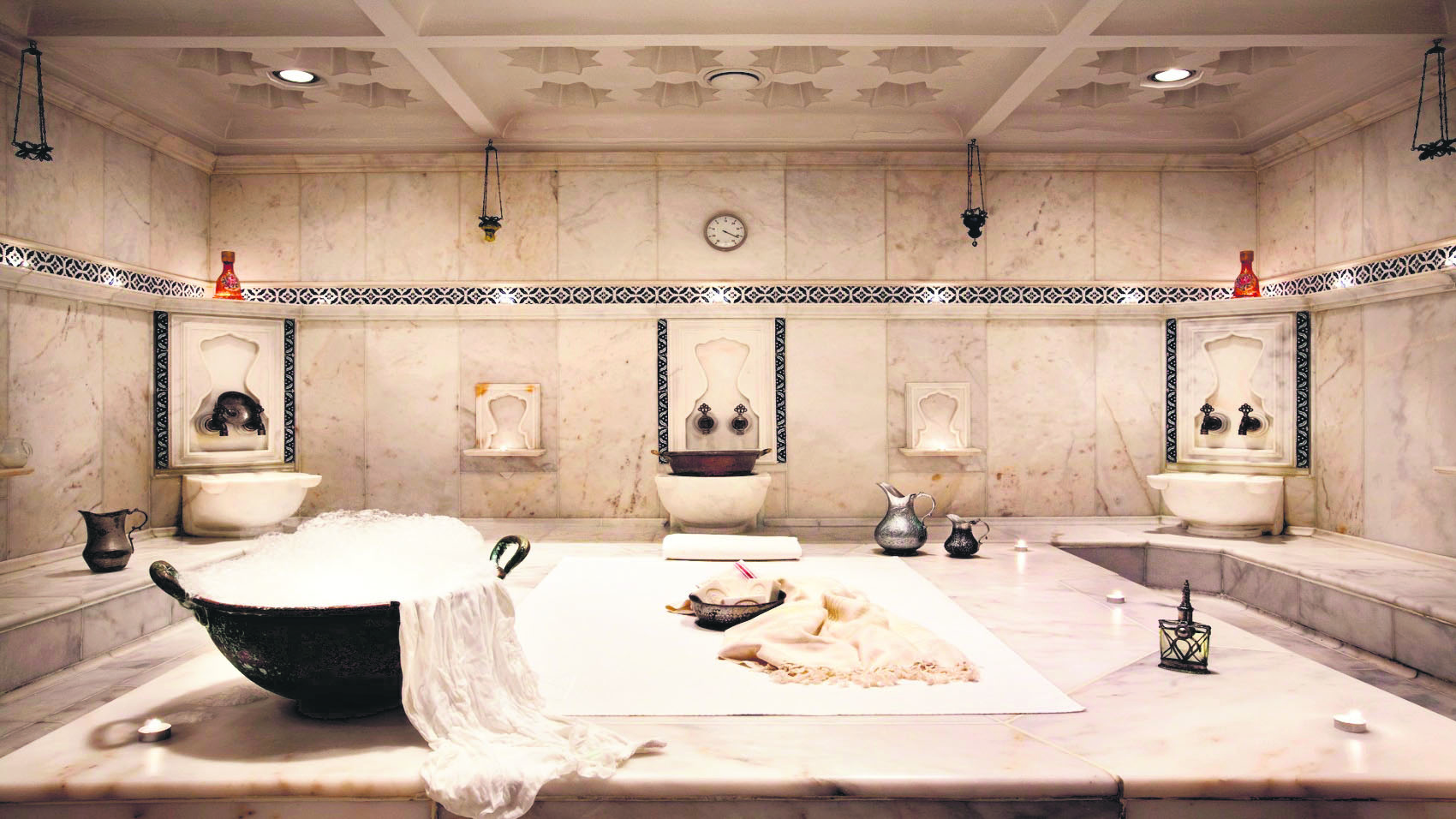 Compared to Ottoman times, in today's Turkey people do not use hamams as often as they shower at home. Still, a weekly steam and scrub at a hammam or at home is a continuous trend.
There are generally two alternatives in hamams, a private bath and a common bath used by multiple visitors. Many private Turkish bath services are given at luxurious hotels while hamams in the cities are open to the public. A private hamam experience starts with a warm pool that you can relax in. Later, clients wear a peştamal, a thin bath towel, and lie on the "göbek taşı," a large marble stone. In many private hamams, a "tellak" - a young man or woman who helps wash clients by soaping and scrubbing their bodies - soaps you with natural Turkish soaps and later scrubs your body with a "kese" - a bath glove. Among the benefits of a kese massage includes the improvement in the regulation of blood circulation and helps you to adapt to external weather conditions more quickly.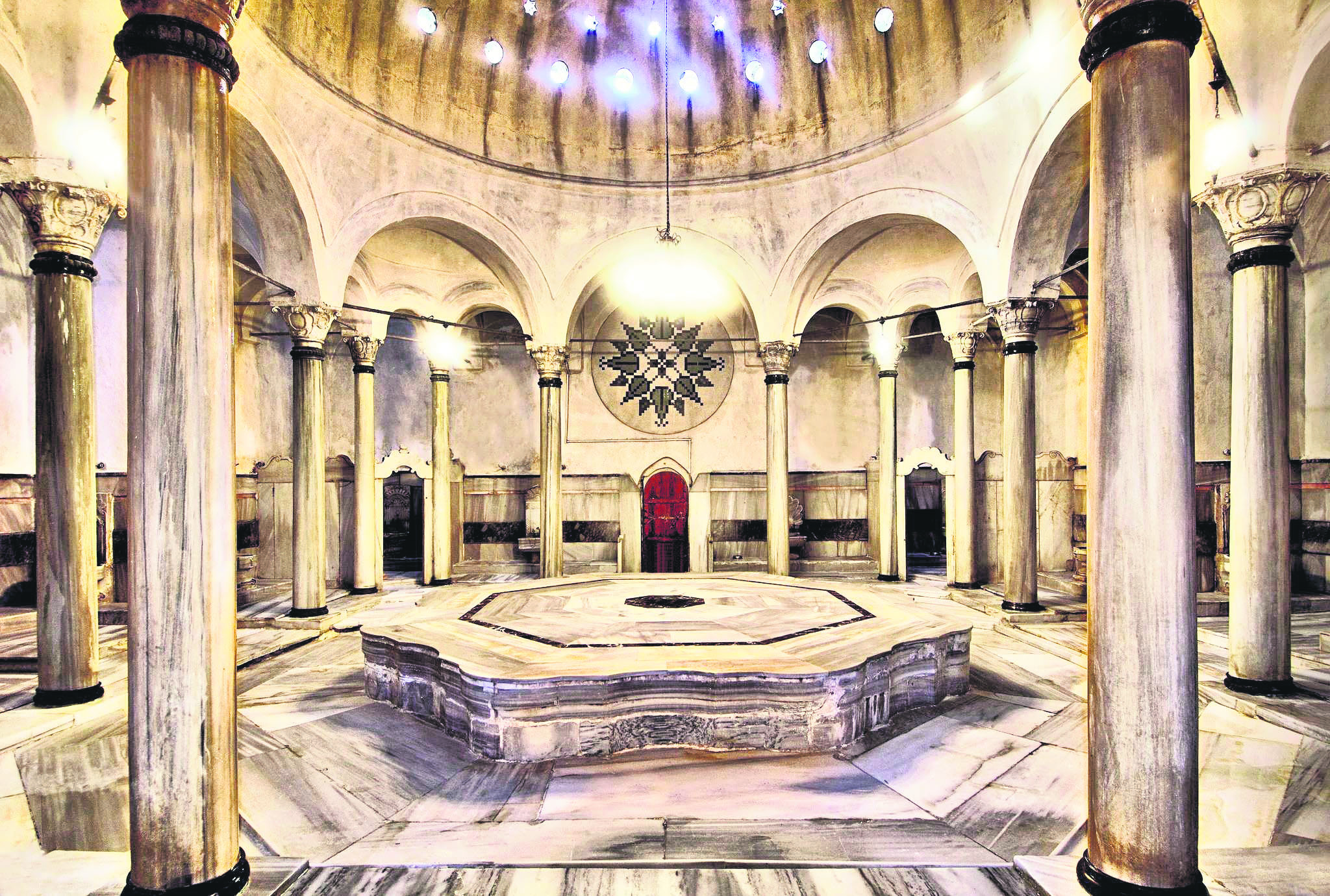 When the kese massage is over, you feel more relaxed and completely ready for a soap massage that will cover all over your body with huge bubbles while the tellak gives you a shoulder and back massage. The next step in the private hamams is to wash your hair with natural shampoos and have it combed by the tellak. During the process you will feel like a real sultan whose beauty is at the hands of the tellaks. When the soaping and scrubbing is over, you will be invited into the cool room to rest along with a Turkish coffee. A massage with rose oil will start right after your relaxation; masseurs using natural oil to massage your body will make you feel completely comfortable. Different than private hamams, public hamams have no massage units, but still tellaks are ready to help you during your time there.
The most well-known hamams in Turkey are in Istanbul and the northern province of Bursa, which was once the Ottoman capital. Some of the hamams are luxurious and fancy in these cities while some have not been renovated, but have a more historic character. If you are looking for a lavish Turkish-style bathing experience, Çemberlitaş Hamamı in Istanbul is one of the oldest hamams in Turkey, and you can experience one of the best bathing experiences in Turkey under its huge dome. Beylerbeyi Hamam, Galatasaray Hamam, Hürrem Sultan Hamam are other good hamams in Istanbul. In Bursa, Çekirge Hamam and Davutpaşa Hamam are among the most popular. While you are in a hamam, never forget that you must follow the proper etiquette, and there is a special dress code for hamams as well.