From culinary lessons to dancing, Turkey's commercial capital of Istanbul has many workshops to offer you so you can enjoy your weekends. To develop your creativity and have fun at the same time, workshops in Istanbul are the best options on cold winter days. Since courses are spread over just one or two days, it does not take up too much of your time, but allows you to develop hobbies and learn about things you are interested in.
Even for those who do not have specific hobbies in mind, there are a wide-range of workshops - from soap making and cupcake decorating to sushi making. If you want to learn something about the kitchen, then learning how to make sushi, Italian cuisine, chocolate, and tomato paste in the global chef workshops are the best choices for you. But others may want to learn handicrafts, such as soap making, wood carving or glassmaking.
Workshops may also be a good way to learn about Turkish culture with courses such as Turkish amulet making, Turkish paper marbling, Turkish prayer bead-making, Turkish culinary courses and many others. Here are some of the best workshops around the city we selected for you.
CLASSICAL TURKISH ARTS WORKSHOPS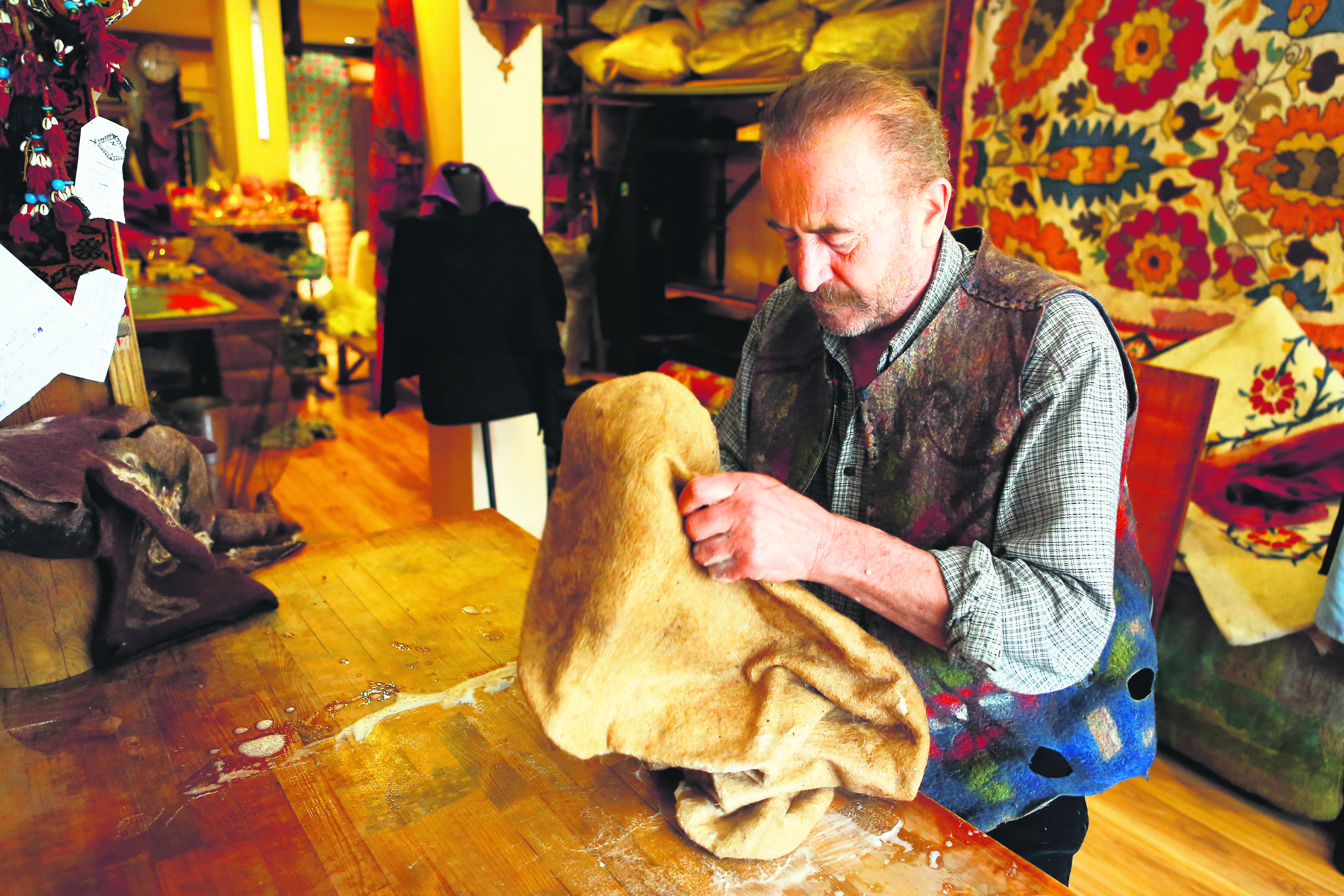 There are many options for art workshops in Istanbul from Turkish arts to classical Western arts. When visiting a foreign country, there are many things to explore - from the culinary and cultural traditions to dialects and languages. The art of the country is always among the must-experience list to understand the historical and cultural development of those lands. That is why traditional arts can be the most valuable lessons for you to learn about during your stay in Istanbul. Turkish art is influenced by a mixture of Eastern and Western culture, resulting in unique crafts that intrigue artists and amateurs alike. Turkey's art culture is well-known for Ebru marbling, miniatures, Turkish tiles and ceramics and Islamic calligraphy, which Ottoman history lovers know very well. It is easy to find beginner's courses, and if you plan to be in Turkey for more than one month, you can potentially advance and continue practicing the craft in your own country. Turkish art workshops are also a great way to create unique, handmade souvenirs for your friends and family back home.
Galatart

Galatart, located in Taksim, which is one of the most-visited tourism centers in Istanbul, is a friendly place currently offering workshops on Ebru marbling. Developed during the Ottoman period and transferred to the Balkans and Europe, marbling is a precious art in the Islamic world's heart because it stresses the significance of beauty, purity and love. This ancient art form originated in Anatolia, and is also known as paper marbling or water marbling. Ebru marbling is like a kind of magic that mesmerizes viewers at first glance. All of the colorful tulips and roses you will see around Turkey have a soul that is reflected by Ebru marbling. People are eager to learn Ebru marbling because it is a reflection of the soul with a vast array of colors and patterns that are unique to the individual.
Address: Lüleci Hendek Caddesi, Tatar Beyi Sokak, No: 16, Galata
Phone: +90 542 271 24 41
Les Arts Turcs

Les Arts Turcs in Istanbul's Sultanahmet Square offers one of the most comprehensive workshops in Turkish-Ottoman arts. It has such a wide-range of art courses that you will not know which one to choose. From Turkish tile and ceramics and Turkish-Ottoman calligraphy, to Turkish felt-making and lectures on Sufism, Les Arts Turcs includes traditional and cultural workshops for you to take. The most outstanding workshops among all of those offered by Les Arts Turcs is the Turkish-Ottoman calligraphy course. Aesthetics, patience and imagination are key characteristics of Ottoman-Turkish calligraphy. Calligraphy not only belongs to the Turks, but to Ottoman culture, which combines calligraphy with geometric decoration. When you visit Turkish mosques or museums, you will see how calligraphy found a distinct soul during the Ottoman era. In calligraphy art, both the Latin and Arabic alphabets are used in Turkish calligraphy courses.
Traditional Turkish tile workshops (çini arts) are also a Turkish tradition dating back to the Uighurs in the 8th and 9th century. The tile art is not only important for Turkish culture but also Islamic culture. When the Seljuk Turks defeated the Byzantines at Manzikert in 1071, the art came to Anatolia and a new period was opened for tile arts.
Newly added among the workshop list of Les Arts Turcs, the Turkish felt making workshop draws attention among foreign tourists in Istanbul. Felt has a long history in Turkish culture as it also dates back to the Uighurs in Central Asia and the Hittites in Anatolia. Felt is a non-woven cloth manufactured by matting, condensing and pressing woolen fibers. It can be of any color, shape and size. It was very popular during the Seljuk and Ottoman eras, but it is still used in Anatolian provinces such as Kars, Erzurum, Afyon and Şanlıurfa. The Western world also widely uses felt as a medium for expression in textiles and design. You can find felt for artistic uses at tourist markets. Learning how to make your own felt in a workshop is definitely more precious than buying one, however.
Lectures on Sufism and whirling dervish ceremonies are also among the workshops Les Arts Turcs offers. Sufism and Dervish ceremonies are one of the most interesting subjects for both foreign tourists and expats in Turkey. Many tourists visit the province of Konya where Sufism doctrine's historical figure and founder, Mevlana Jalaladdin Rumi, lived. Impressed by the Mevlevi Order and its "come as you are" doctrine, many tourists take workshops on Sufism. In Les Arts Turcs, courses on Sufism and the ney, a musical instrument linked to Sufism, and dervish ceremonies are among the most preferred workshops.
Address: İncili Çavuş Sokak, No: 19, Kat: 3, Sultanahmet, Istanbul

CULINARY WORKSHOPS

Istanbul is a foodie paradise with its wide-range of cuisine from the east to the west of the country. With its mouth-watering dishes, Istanbul is always at the top of food tourists' lists, and workshops on Turkish culinary arts draw many interested participants. It is not just the rich and complex Turkish cuisine you will learn in culinary workshops, but also world cuisine, including Chinese and French, in the culinary workshops offered. But it is always better to learn a country's cuisine during your visit there, so workshops focusing on Turkish-Ottoman cuisine are likely the most entertaining and beneficial options for you while you are in Istanbul. Among the culinary courses and schools available, there are many options, including the Istanbul Culinary Institute, Culinary Arts Academy and Cooking Alaturca.
Cooking Alaturca
At Cooking Alaturca, there are six different menus that you can learn. The courses are mostly based on Turkish cuisine and the menus are selected according to the number of participants and special requests. Six different Turkish meals are included in each menu to learn how to cook. Of course, the best time of the workshop is when you get to taste the dishes you cook.
Address: Akbıyık Caddesi 72A, Sultanahmet, Istanbul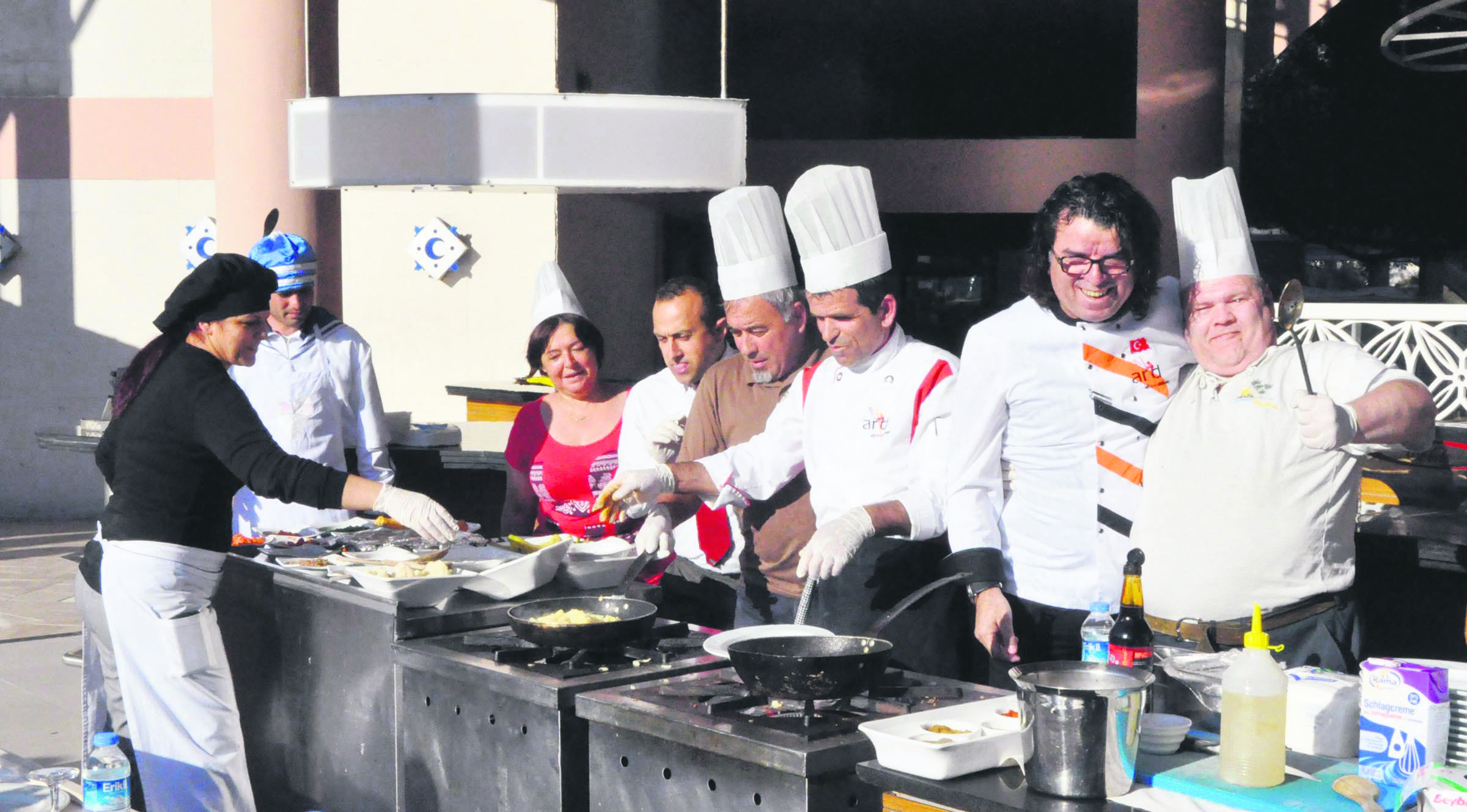 The Culinary Arts Academy
At the Culinary Arts Academy, the workshop system is a little bit different. The workshops are classified as professional courses and workshops. If you choose professional courses, it will take more than two days and be much more intense. Among the professional courses offered are culinary, chefs and owner's courses, as well as baking arts. The price of the courses are around TL 20,000 ($6,638) and TL 30,000, so if you do not intend to be a professional focusing on Turkish cuisine, it is not worth taking. Workshop options offered at the academy include sushi, cheesecake, tapas, Italian cuisine, baking and many more. During the workshops, beginners meet professional chefs and learn about cooking in detail.
Address: Maslak Mahallesi, Maslak Meydan Sokak No: 1, Beybi Giz Plaza B-Blok, No: 123-134-136, Maslak, Istanbul
DANCE WORKSHOP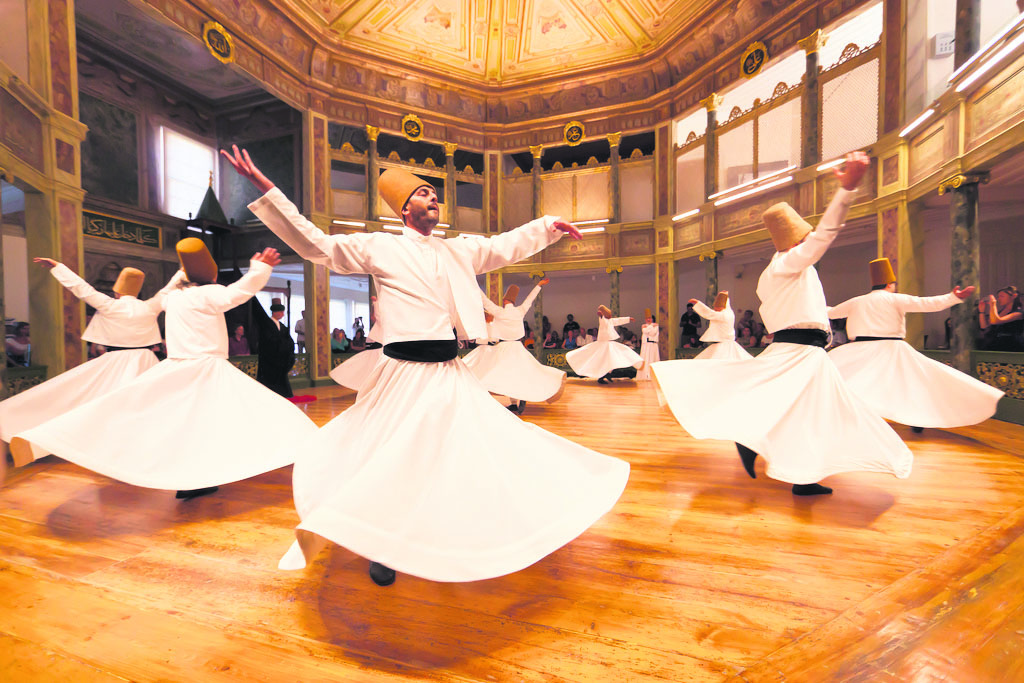 Oriental Istanbul
Apart from courses you can take on modern dances, Turkish-style Roma and belly dancing workshops are a perfect way to have fun and learn at the same time. Turkish-style belly dancing is one of the most well-known dance forms when it comes to Turkish and Middle Eastern culture. Even in foreign countries, people are eager to take classes on belly dancing. It is known as one of the easiest ways to lose weight with its dance moves. If you would like to learn how to dance like a Turkish belly dancer during your stay in Istanbul, Oriental Istanbul is a perfect choice for you to combine music, dance and travel.
Address: İnönü Caddesi, Hacı İzzet Paşa Sokak, Serin Apt. 26/2, Gümüşsuyu, Istanbul