Üsküdar is definitely one of the most historical and spiritual districts in Turkey's commercial capital of Istanbul. Located on the Asian shore, Üsküdar is an easy location to visit, just across from the European side's Beşiktaş district and only 10 minutes away via ferry. A place where many of Istanbul's landmarks are situated, the soul of the district embraces you as soon as you step in.
Of all the people residing in Istanbul, the real Istanbulites are generally those residing in Üksüdar. There, the notion of "Istanbul Beyefendisi" (Istanbul Gentleman) can be seen in many Üsküdar neighborhoods, and when you visit, there is more than enough to fill a day's visit, with serene places to sit in, mosques to visit and landmarks from where to witness Istanbul's landscape.
Here is what you can do during your visit to Üsküdar:
10:30 a.m.
A good day always starts with a fresh breakfast. Among all the cafes and restaurants, the best one to enjoy a nice breakfast next to the Bosporus is in Çengelköy's Sütiş. Çengelköy is a little well-known neighborhood in Üsküdar. You can either take buses or taxis to reach Çengelköy from Üsküdar pier, or, take direct ferries from certain European neighborhoods. In Çengelköy Sütiş, the breakfast is fresh and organic and the service quality will meet your expectations. It is located right next to the Bosporus and you will view the Bosporus Bridge while having your breakfast with seagulls flying nearby above the sea. Bal-kaymak (honey and clotted cream) is among the dishes you must try during your breakfast at Çengelköy Sütiş.
12 p.m.

After you have a leisurely breakfast with friends amid the incredible scenery, it is now time to have a coffee, and Çengelköy is the best place for you to have one, with many chocolatiers around the neighborhood. There are three famous chocolatiers in Çengelköy: Maia Chocolate, Çikolata Kahve and Hatr-ı Kahve . If you are looking for a cool, pleasant atmosphere, you can visit Maia Chocolate to taste a range of different coffees and homemade chocolates. A must try in Maia is Rapunzel (a cold served chocolate milk in a carved coconut), along with homemade chocolate. To taste hot or cold chocolate milk in a place with an old Ottoman style ambiance, Çikolata Kahve should be your stop. As soon as you step in the café, you will see walls covered with Islamic quotes and tables surrounding an old-style fountain. In Çikolata Kahve, you feel as if you have traveled back to 17th century Istanbul. Just bear in mind that credit and debit cards are not accepted due to interest fees that are problematic in Islam. Hatr-ı Kahve is another place you can have your mid-day coffee. With a colorful atmosphere, Hatr-ı Kahve is a nice stop and the best place to taste homemade pomegranate chocolate. Those three chocolatiers are close to each other and it just takes five minutes to walk to each one.
1 p.m.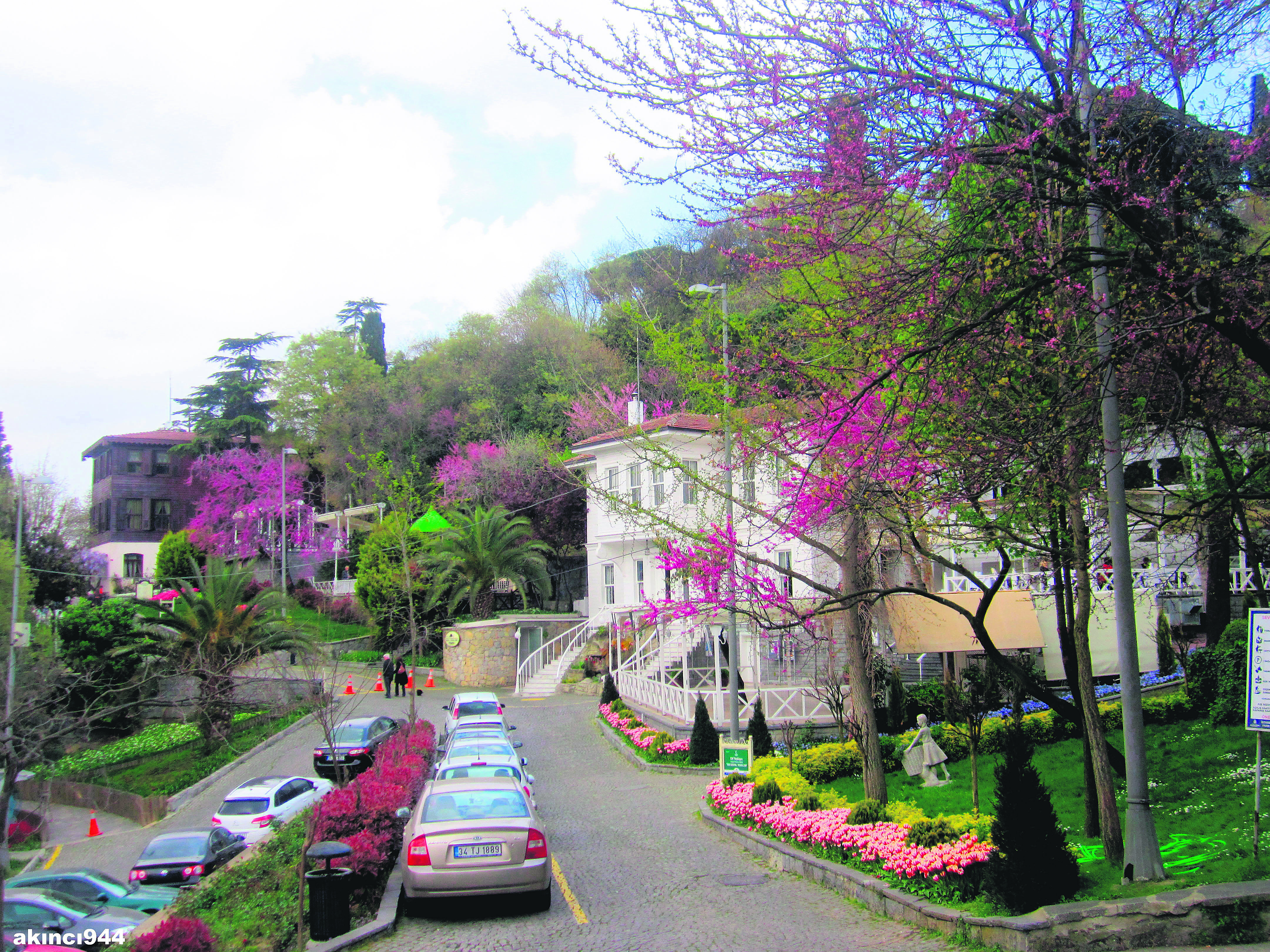 After discovering Çengelköy, you can take a bus or a taxi back to Üsküdar pier. The next stop is Fethi Paşa Grove, known as the oxygen bank of the Anatolian Side. Located between Üsküdar and Beylerbeyi, Fethi Paşa Grove is one of the most popular groves in Istanbul and especially preferred by families for a nice walk on weekends. The grove has a wide range of vegetation and functions like an oxygen tank for the surrounding districts.
Named after the Tophane Marshall Fethi Paşa who served as ambassador and state minister during the reigns of Sultan Abdülhamid I and Sultan Mahmud I, the grove was later distributed among Fethi Paşa's heirs after his death at the end of the 1800s. In the following years, particularly between 1960 and 1980, the grove was left to its own fate and turned into an overgrown area. There are two pavilions in the grove that have been turned into a restaurant and café and were opened to the public in 2003. Among the facilities in the grove, there are children's playgrounds, a sports field, basketball courts and two man-made ponds, so, it is a perfect spot for you to get away from the rush of daily life and find some peace in an oxygen-rich atmosphere.
The serenity and peaceful roads heading uphill will make you relaxed and happy during your tour in Fethi Paşa Grove. To digest the outstanding Turkish breakfast you had, Fethipaşa Grove is a peaceful place for a walk during your Üsküdar visit.
2 p.m.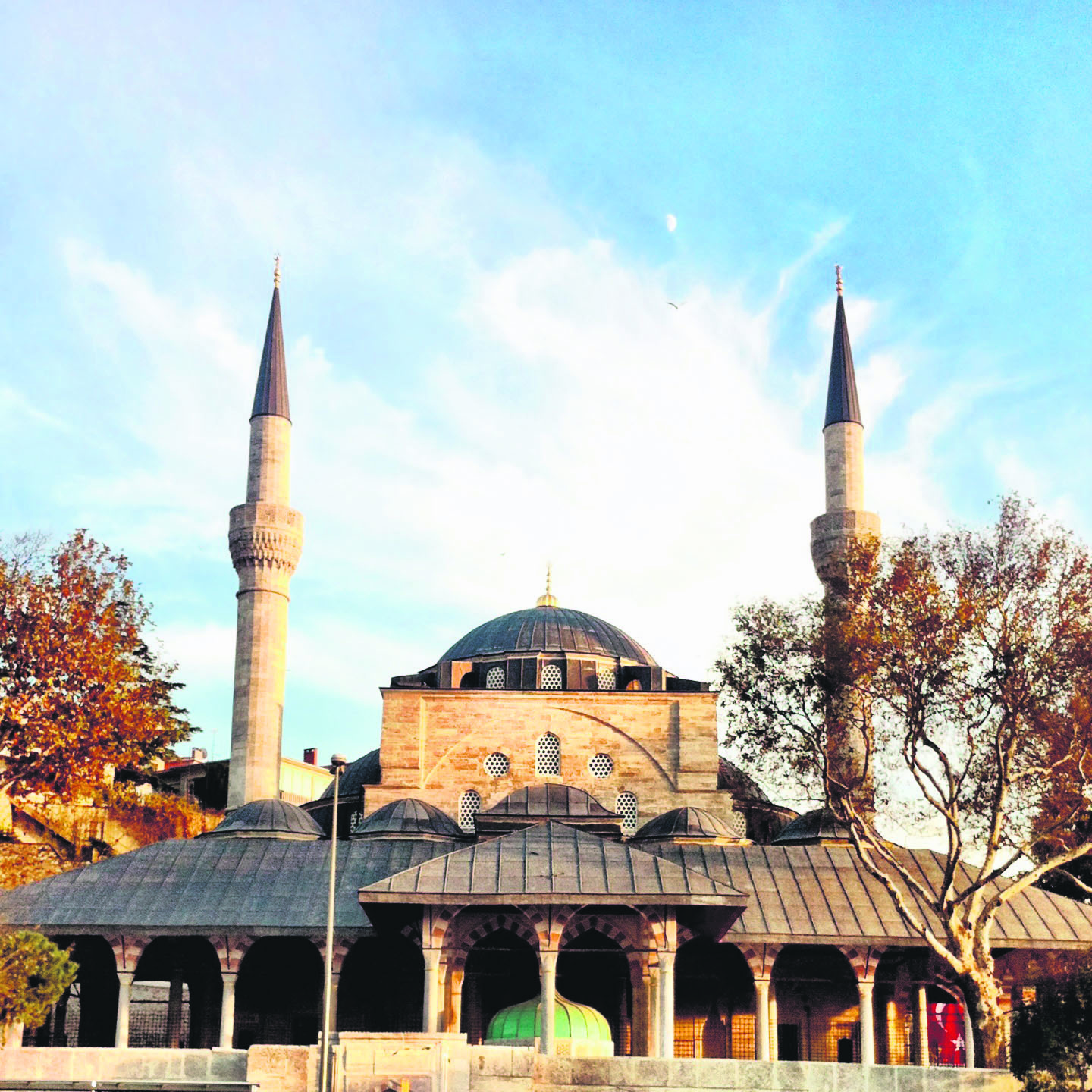 Around Üsküdar center, there are dozens of mosques and social complexes you can visit. Across the pier, there is Mihrimah Mosque, built by Mimar Sinan between 1562 and 1567. The mosque was for Süleyman's daughter, Mihrimah Sultan, whose name comes from the Persian words meaning sun and moon. There is a religious training academy, a school, a hamam, shops and tombs within the mosque complex.
The story behind the Mihrimah Sultan Mosque is quiet interesting. It has been said that when Mihrimah Sultan turned 17, two men wanted to marry her, a provincial governor and Mimar Sinan. Sinan was in love with her, but because he was in his 50s and married, Mihrimah Sultan was married to the provincial governor. Soon after, Sinan commissioned a mosque with her name in what is now Istanbul's Üsküdar district on the Asian side. He built a completely feminine-looking mosque resembling a woman whose hair creeps down her back. Later, Sinan built another mosque in honor of Mihrimah Sultan in the Edirnekapı district on Istanbul's European side. It also resembles a woman whose hair is draped across her back. What is even more interesting about these mosques is that on March 21, which is also believed to be Mihrimah Sultan's birthday, you can see the sun setting behind the European side's mosque's minarets and the moon coming out from behind the Asian side's mosque's minarets, just like her name. To witness the love behind these Islamic complexes, Mihrimah Sultan Mosque should be you first stop.
Near the Mihrimah Sultan Mosque, there is a little mosque called Şemsi Ahmet Paşa. It is so small that its minarets are smaller than any other mosque, that is why, it is known as "the mosque where birds do not perch." It is right next to the sea and it has an amazing Istanbul view.
If you would like to discover a more spiritual atmosphere in Üsküdar, Aziz Mahmud Hüdayi tomb should also be on your list. As you walk toward the Zeynep Kamil neighborhood in the center of Üsküdar, the Aziz Mahmud Hüdayi tomb is only 10 minutes away. Born in Ankara in 1542, Hüdayi served as a kadı, a judicial member, during Ottoman times in Bursa, one of the most important Ottoman cities. Hüdayi is such a well-known and praised figure that each year hundreds of visitors come to Üsküdar only to visit his and his family's tomb. He died in Üsküdar in 1628 and he prays for those who visit his tomb, saying: "Those who visit me in my tomb or recite part of the Quran are ours. Those who love me shall not drown in the sea, shall not suffer from poverty and shall keep their faith." Both the tomb of the beloved Aziz Mahmud Hüdayi and the mosque with his name are also home to many kittens. So, you will also have a chance to see the sense of Islamic affection towards animals when you visit with the cats walking around the tomb and within the mosque.
4 p.m.

Now the sun is getting ready to leave its place to the moon over the Istanbul hills and the best time of the day starts for those in Üsküdar. With only 45 minutes to sunset, the last stop in the daylight is the Maiden's Tower. To reach the Maiden's Tower, you must take ferries on the Salacak coastline. Salacak is around 10 minutes away from the Üsküdar Pier and it costs TL 20 for a two-way ticket. It is situated in the middle of the Bosporus like a beautiful girl displaying Istanbul's beauty.Standing as a landmark of Istanbul between the two sides of the Bosporus, the mysterious history of the Maiden's Tower stretches back 2,500 years. The attractive structure, seen in almost every Istanbul photo or picture, has two legends. The first tells the story of a beautiful Byzantine princess. According to legend, this princess was once quartered in the tower, since soothsayers had predicted her early death by snakebite. Her father, Emperor Constantine who loved her dearly, built an extended castle (near the spot where the present tower exists), and placed her there to avert this fatal end. Eventually, the girl could no longer avoid her fate and was bitten by a snake, which had entered the castle in a basket of grapes.
The second legend tells of the romance of two lovers, Hero and Leander. We are told that a castle was built upon the present site by a Byzantine Emperor for his daughter Hero. When the Emperor learnt that his daughter was in love with a commoner named Leander, he imprisoned Hero in the castle. This could not discourage Leander from crossing Hellespont in order to see her. One stormy night, having no light to guide him, he drowned in the Bosporus, and upon hearing of his death, Hero flung herself into the sea.
Today, the tower has been transformed into a café and restaurant with a panoramic rooftop to watch Istanbul's landscape. You will feel the spirit of the legends of the Maiden's Tower while climbing the tower. When you finish your visit, the sun will start to go down slowly and it is time to take the ferry to go back to Salacak in order to watch a sunset featuring the tower itself.
5 p.m.

The best way to describe Salacak is as a perfect spot hidden away in the Üsküdar district on the Asian side. Salacak is where the Maiden's Tower salutes Istanbulites every day. The closest destinations to the tower are teahouses located on the shore. All the colors of nature, from yellow to pink, give a visual feast to visitors each sunset. Looking at the historic peninsula right behind the Maiden's Tower, a perfect Istanbul silhouette can be seen clearly when the sun bids farewell behind one of the seven hills of Istanbul. If you are on holiday in Istanbul, there is a good chance you saw a photograph of the sun setting behind the Maiden's Tower before you arrived. Yes, the photos can be stunning, but the sunset view from Salacak is more beautiful and mesmerizing that it is in the photos. The best place to see the sunset over the tower is Büfe Taner located exactly in front of the tower. Take a seat at one of the tables in the teahouse and order a Turkish tea while enjoying the enchanting view and you will understand that the best thing to take with you while going back to your country is that image of the sunset over Istanbul.
6:30 p.m.

It is time to have dinner before leaving the mesmerizing Üsküdar. For those who did not get enough of the Maiden's Tower, Filizler Köftecisi is the closest and one of the best destinations to have dinner with a Salacak view. Filizler Köftecisi is where you can try some of the best meatballs in Istanbul with high quality service and a luxurious ambiance. The three-story steakhouse serves both as a café and restaurant; it is where you can have your dinner and after your meal enjoy a coffee with friends in a peaceful atmosphere. At the end of the day, you may feel a little bit tired but completely content, having spent the day trying the best Turkish food and discovering the hidden side of Istanbul's Üsküdar.