Turkey's natural and historic attractions have long been a force that draws tourists from around the globe and in recent years, varied tourism options have attracted tourists from Muslim and Arabic-speaking countries. Many Arab women appear at shopping malls and families have fun in Turkey's different cities, mostly Istanbul. The Arab tourism season is expected to be in full swing this year, and we explore the top reasons for why Turkey and their popular city of Istanbul remain a hot spot among them.
Black Sea region's refreshing highlands
Turkey's Black Sea region has always been a hotspot for local tourists planning a relaxing vacation in a lavishly green and chilly atmosphere with their children. When it comes to international tourists, the region's green cities like Trabzon and Rize lure Arab tourists. Boasting picturesque views, the Black Sea highlands such as Uzungöl and the Hıdırnebi Plateau in Trabzon are where tourists can surround themselves with nature. Tourism facilities and wooden houses make these highlands a highly preferred vacation spot. Arab tourists not only spend their summer in Turkey, but also buy property in the Black Sea region. The cities of Rize, Trabzon and Giresun have increasingly seen citizens from Arab countries investing in real estate projects. In the last three years, 7.5 million Arab tourists have traveled to Turkey, with Iraqi tourists accounting for the biggest share followed by Lebanese, Saudi, Algerian, Egyptian and Jordanian tourists.
Luxury shopping in Istanbul
From high-end fashion designers to antiques and jewelry, Istanbul is obviously where you can shop until you drop. Head over to Nuruosmaniye Street, where the Grand Bazaar is located, to have a shopping experience in a historic environment.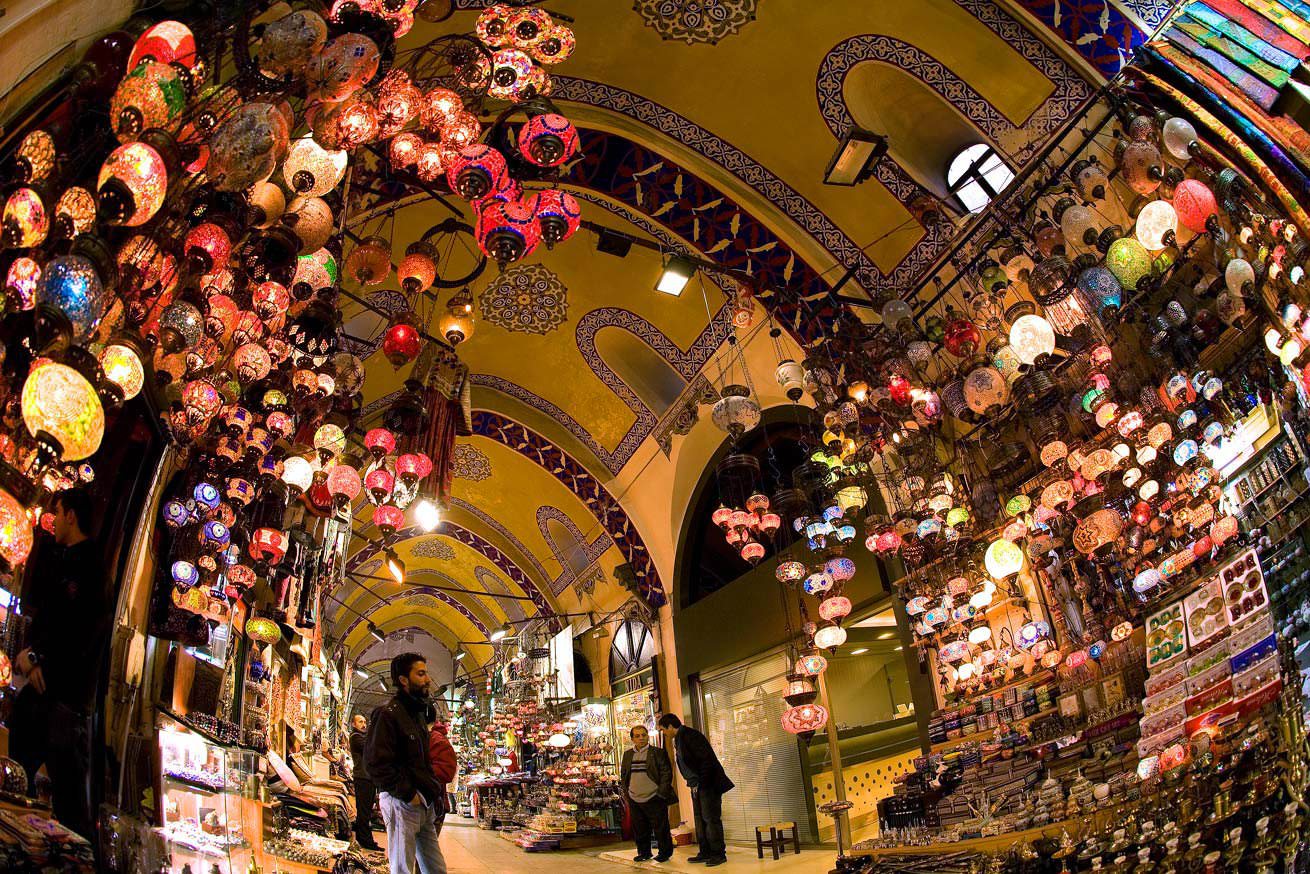 The street is home to Armağan, a large, seven-story retail outlet that sells traditional crafts, furniture, artwork, textiles and jewelry. There is no need to tell you about the Grand Bazaar, an unmissable spot in Istanbul. For local and international fashion brands, Bağdat Avenue and Nişantaşı are where to go. Lined with shopping malls, elegant luxury boutiques and top international brands, Bağdat Avenue on Istanbul's Asian side is one of the best places to shop in the city. A great place to spend a day, Bağdat Avenue is ideal for strolling and shopping in stores such as Longchamp, Michael Kors and Tommy Hilfiger along with local Turkish brands including Vakko and Brandroom. With indoor and outdoor spaces, İstinye Park is a lavish shopping mall on the European side with more than 300 stores spread over 270,000 square meters. Burberry, Dior, Fendi, Polo Ralph Lauren, Hugo Boss, Etro, Louis Vuitton, Gucci and many other famous brands are located at the mall. İstinye Park is also a popular place for Turkish celebrities to shop.
Booming hair transplant business
Turkey's booming health tourism industry keeps hair transplant and cosmetic surgeons busy. The main reason behind why more people prefer Turkey for a hair transplant is the high quality and low cost. According to the International Society of Hair Restoration Surgery's 2015 data provided by Anadolu Agency (AA), more than 15,000 people now flock to Turkey from all over the world for hair transplants - an industry that is now worth close to $250 million annually and part of a global hair transplant industry worth about $1 billion. Compared to the United States or the United Kingdom, where the cost runs as high as $25,000, hair transplant procedures costs about TL 5,000 ($1,900) in Turkey, which patients consider to be relatively low. Patients seeking a hair transplant mainly hail from Middle Eastern countries, as well as Germany, Ukraine, Saudi Arabia, Egypt and Libya, and these patients are also potential tourists that stay in Turkey to vacation with their families while they recover. Similarly, patients from Gulf countries such as Qatar and Kuwait, where hair loss rates are high, usually prefer Turkey for hair transplant operations. Along with hair transplantation, cosmetic surgery, eye treatments and dietary treatments are other reasons why Arab tourists travel to Turkey.
Thermal springs well worth a visit
Turkey's thermal springs, popular for their therapeutic qualities, draw hundreds of tourists each year from different parts of the world, notably from Scandinavia, the Arab world and East Asia. Yalova, Denizli, Bursa, Afyon, Sivas and İzmir are the top choices for thermal resorts. In the central Anatolian province of Sivas, a thermal spring that is home to a special kind of fish is believed to aid in the treatment of psoriasis. The spring's fish are often called "physician fish" by the locals. Yalova's hot springs are also good for rheumatic diseases and arthritis.
Expansive Turkish cuisine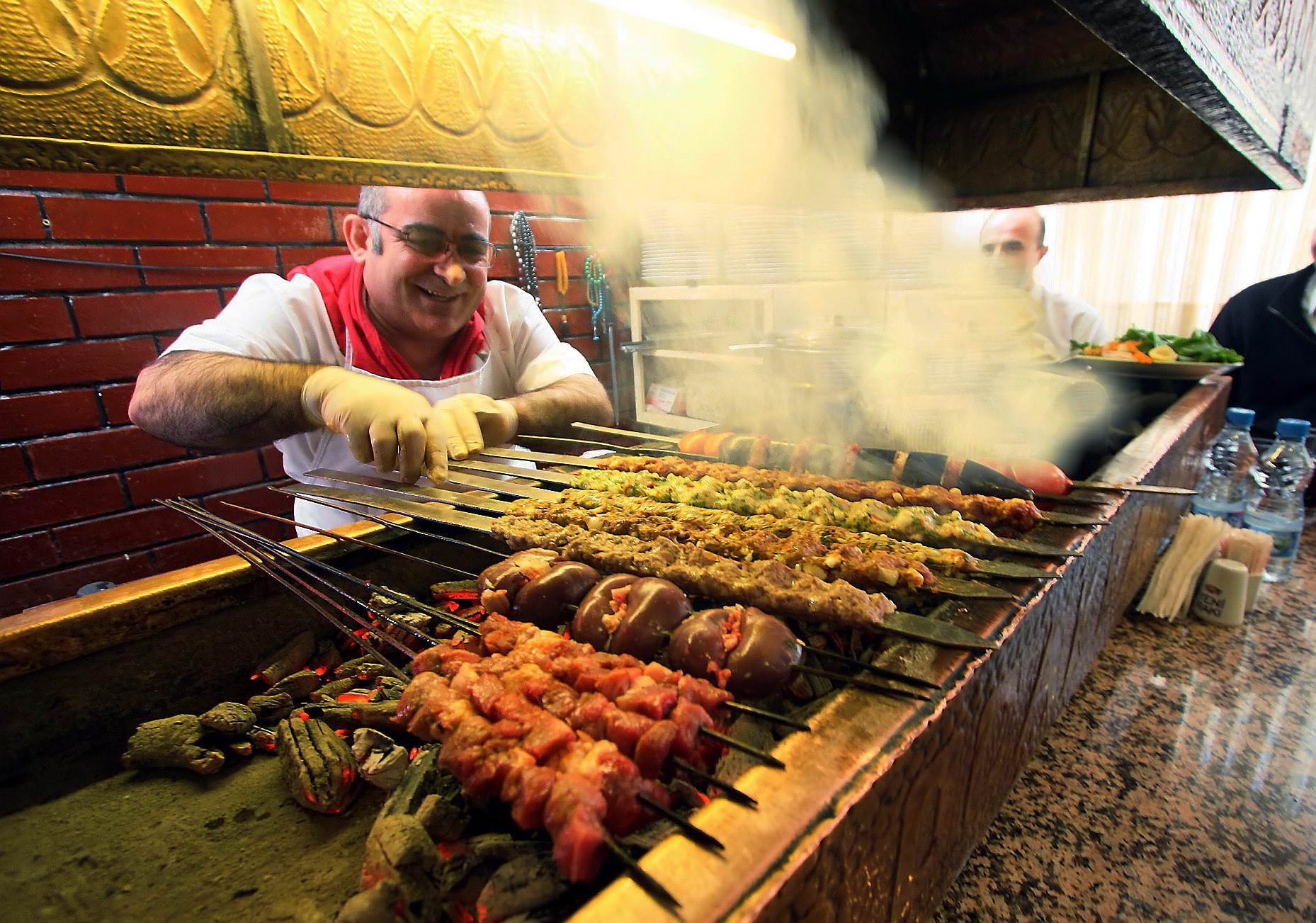 Every Istanbul travel guide has a special section for the best restaurants, where kebab restaurants always take the lead. Finding a kebab restaurant is not a hard job as many appear on each and every corner in Turkey, but for those looking for the best kebab experience, then you should try some recommended places. Located in Beyoğlu, the Zübeyir Ocakbaşı serves very good kebabs and mezzes, and is generally packed with large groups. Dominated by an "ocakbaşı," where the meat is grilled over hardwood coals, the grill house first serves mezzes on a large tray. At Zübeyir Ocakbaşı, we recommend you try their Adana kebab (spicy minced lamb), chicken wings and lamp chops. Our next restaurant recommendation is Mabeyin in Kısıklı, on Istanbul's Asian side. Their varied menu features starters, Gaziantep specialties and 15 kebab choices including kuzu şiş, Ali Nazik, eggplant, Adana, Urfa, and döner kebabs. Additionally, Asuman Restaurant, which has been run by Iranian chef Celil Nazari for the last seven years in Istanbul's Laleli district, is where home-sick Arab tourists can taste some traditional flavors.