There are many ways to discover Istanbul, but one of the best is to walk where history meets nature. It is unfortunate that green places in this big city are not sufficient for the population. Skyscrapers, traffic jams and rush hours drive most of us crazy during the day, and even night, in Istanbul, but these groves and gardens typically serve as calm places with their verdant atmosphere, Bosporus views and historical features, and now experiencing a new awakening with the coming of spring.
The oldest trees in Istanbul, monumental trees and trees not suitable to Turkey's climate can be seen in Istanbul's groves, including many trees from Africa and America.
Mihrabad Grove In Kanlıca
With a picturesque Bosporus view, Mihrabad Grove on the Asian shore enchants many visitors. On 61 acres, the grove is covered with diverse gardens, cypresses, umbrella pines, bay laurels and Judas trees. Go for a nice walk in the grove or sit in one of the cafes overlooking the Bosporus for an open buffet breakfast or dinner. Apart from restaurants, one event area is mostly used for wedding ceremonies. According to rumors, the grove takes its name from the Mihrabad Mansion that burned down in a Janissary rebellion in the Ottoman era.
The grove is one of the few places in Istanbul where you can view the Fatih Sultan Mehmet Bridge over the Bosporus. Many renowned Turkish writers and poets have mentioned the grove since it has been known for lovers finding peace hand in hand.
How to get there:To reach Mihrabad Grove by public transport, take a metrobus from Zincirlikuyu if you are on the European side and get off at the first stop after passing the bridge. Then take the 15 Beykoz-Üsküdar bus and hop off in Kanlıca. You can also take ferries from Beşiktaş to Üsküdar to reach the grove.
Belgrade Forest in Sarıyer
Lying 15 kilometers northwest of central Istanbul on the Çatalca Peninsula, Belgrade Forest is a preferred jogging and walking location. Even though it seems a bit far away from the city center, it has become a hotspot for active people looking to enjoy its natural ambiance and wonder among the tall trees of every shade of green. Walking, running and jogging tracks begin at a fountain by Neşet Spring and continue for 6.5 kilometers with exercise equipment available for public use. Exercising may be difficult, however, because you may be too busy taking photos of the natural beauties on the trail. There are many ruins and aqueducts in the forest from the Byzantine, Roman and Ottoman eras, so it is an adventure through history as well. Undeniably, Belgrade Forest is a natural haven in the spring with blossoming flowers and green trees, but it is also a nice getaway from the increasing heat in the summer. If you are looking for a walking trail in a wide-open, green space away from the crowds, horns and busy traffic, then Belgrade Forest is a perfect option. How to get there: Since it is not an easy destination to reach, the best way to go is by car, which takes about 35 minutes from the European side. If you take public transport, hop on the 42T bus from Taksim or the 153 bus from Sarıyer to Bahçeköy and walk from there. Some groups arrange buses to the forest, but bear in mind that they generally arrange such trips only on weekends.
Fethi Paşa Grove in Üsküdar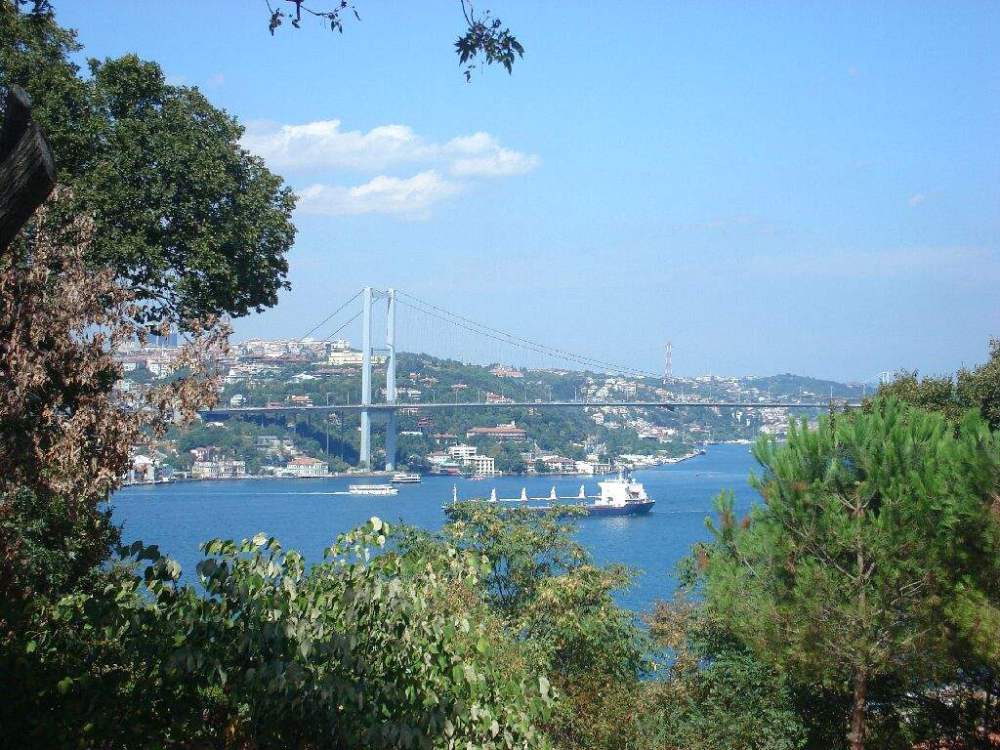 Located between the Üsküdar and Beylerbeyi districts on the Asian side, Fethi Paşa Grove is one of the most popular groves, especially for families, for a nice walk on weekends. The grove has a wide range of vegetation and functions like an oxygen tank for surrounding districts. Named after Tophane Marshall Fethi Paşa who served as ambassador and state minister during the reigns of Sultan Abdülhamid I and Sultan Mahmud I, the grove was later distributed among Fethi Paşa's heirs after his death at the end of the 1800s. In the following years, especially between 1960 and 1980, the grove was left to its own fate and turned into an overgrown area.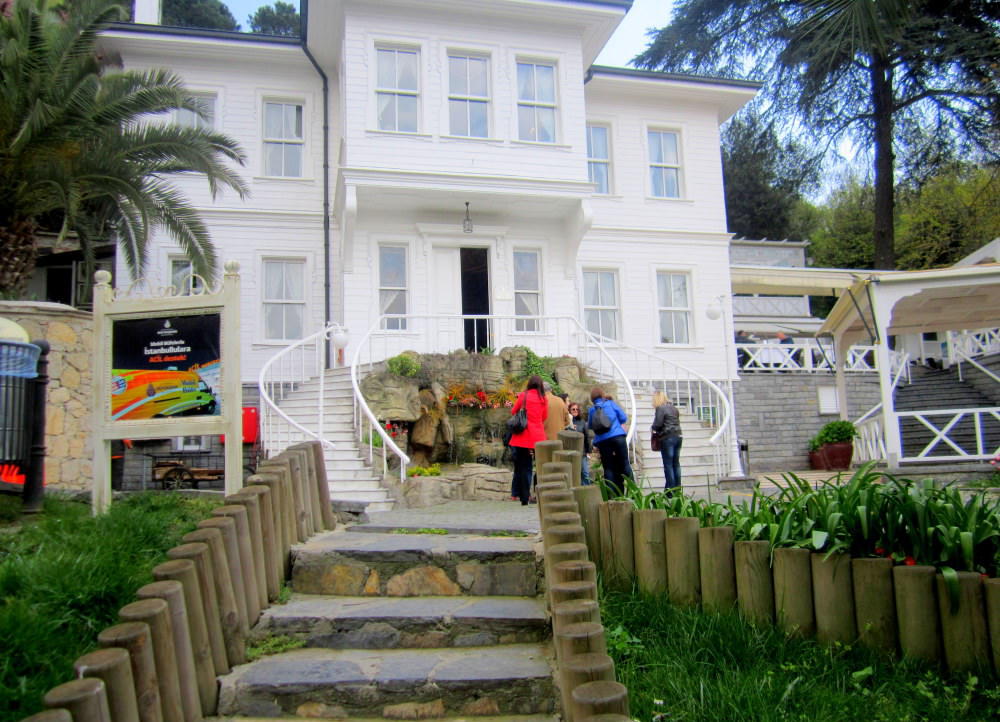 Two pavilions in the grove were turned into a restaurant and cafe and opened to the public in 2003. The serenity and peaceful roads heading uphill will relax you during your tour in Fethi Paşa Grove. If you live on the Asian shore and are looking for a peaceful walk during the week or weekend, Fethi Paşa Grove is one of the best places in the city. How to get there: Take the 15 Beykoz-Üsküdar and 15K Kirazlıtepe-Üsküdar buses. You can also reach the grove by car via the Beylerbeyi and Kuzguncuk route.
Yıldız Grove in Beşiktaş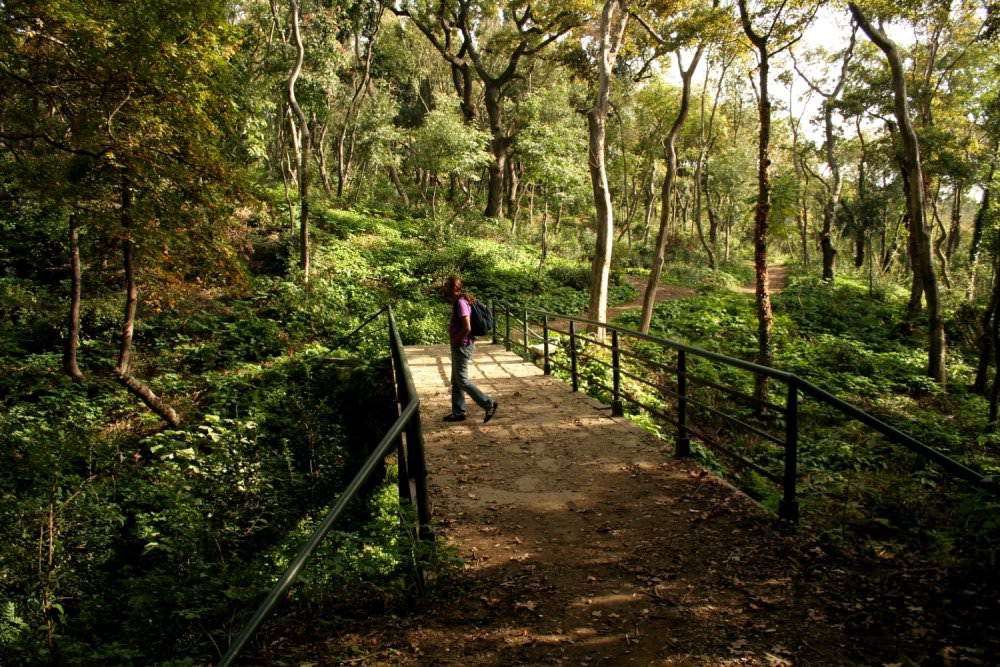 Located in the busy Beşiktaş district, Yıldız Grove, also known as Yıldız Park, is one of the most historical public parks in the province. Situated between Çırağan and Yıldız palaces, Yıldız Park was built during the Ottoman era and hosted many Ottoman sultans. Sultan Süleyman the Magnificent used the grove as a hunting area. During the time of Sultan Abdülhamid II, the grove was a home for palace dwellers as the park was reserved for them. In the early 19th century, the area opened to construction and took its name from the first pavilion, which was Yıldız Kasrı. High walls around the grove, a small house and artificial lakes were also built. Today, the grove is filled with trees from around the world, there since the Ottoman era. In the outer section of the grove, which is open to the public, there are some pavilions: Malta Pavilion, Çadır Pavilion and Şale Pavilion. In picnic areas around the grove, you can experience an unforgettable weekend amid magnolias, bay laurels, Judas trees, horse chestnuts, oaks, pines and ashes. For a nice weekend getaway close to the city center and for a panoramic Bosporus view go to Yıldız Grove. Yıldız Grove is situated between Beşiktaş and Ortaköy. How to get there: You can get there by foot on a nice walking trail from Beşiktaş or you can take buses that go through Ortaköy from Beşiktaş to reach the grove.
Emirgan Grove in Sarıyer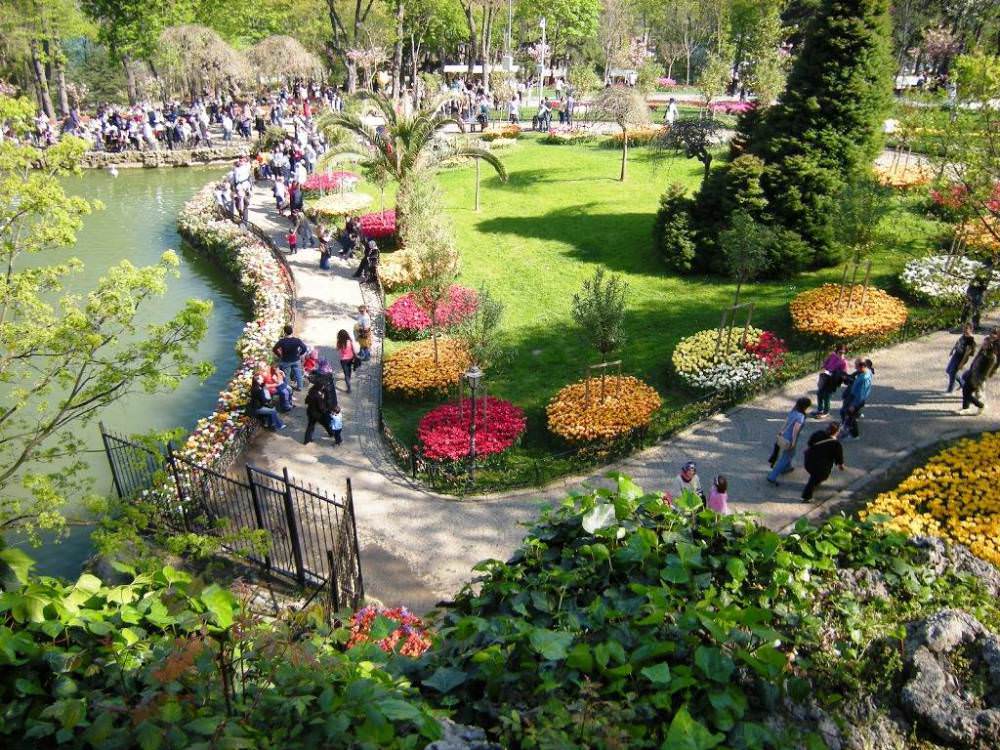 Overlooking the Bosporus, Emirgan Grove is one of the most popular groves and parks due to its perfect location between the districts of İstinye and Emirgan. Nestled amid high walls, Emirgan Grove covers an area of nearly 325,000 square meters. The grove was built by Sultan Murad IV in the 17th century and is still one of the most visited green areas in Istanbul. There are three pavilions in the grove - white, yellow and pink pavilions. Having the legacy of old-fashioned Ottoman style houses, these pavilions are today used as cafes and restaurants, giving five star service at affordable prices and offering a la carte service on weekdays, breakfast in the morning and open buffets on weekend afternoons. When you enter the grove, you will be amazed by the greenery and arts that come out of the box trees. On nearly every corner of the uphill and downhill roads of the grove, an amazing Bosporus view awaits you. For a serene weekend walk and an affordable but high-class dinner in an atmosphere that hides verdant tones and an amazing Bosporus view, Emirgan Grove should be on your list. How to get there: Reach Emirgan Grove via ferry from Bebek. You can also take the 22, 22RE, 25E buses from Kabataş and 40, 40T or 42T from Taksim Square.
Beykoz Grove in Beykoz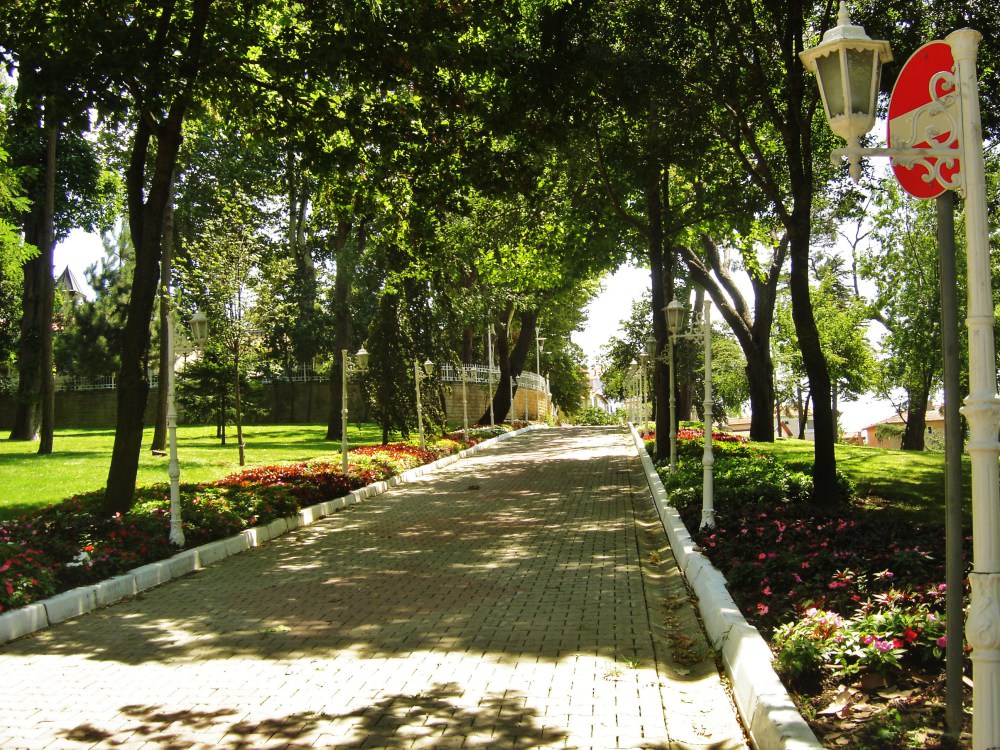 Located in the Beykoz District on the Asian side of Istanbul, the grove, which dates from the reign of Sultan Abdülhamid II, was designed by French landscape architects and pavilions, pools, theaters and birdhouses were built. Spanning over 69 acres, Beykoz Grove is one of the largest groves on the Bosporus. Today, there are two big caves, five pools and a palace ruin. Protected by the Istanbul Metropolitan Municipality, it was restored in 2006 to serve as the Beykoz Grove Social Facility. How to get there: Via ferries from Eminönü, Kabataş and Beşiktaş, you can reach Beykoz Grove. Busses from Üsküdar also take you Beykoz Grove. The grove is located on one of the easiest spot to reach via buses and ferries.