A century ago, giant royal caiques, "kayık" in Turkish, with interiors adorned with mother-of-pearl and ivory sailed along the Golden Horn and the Bosporus porting the imperial family from one continent to another. The number of rowers showed the owner's status and wealth. "The caiques belonging to the sultan are remarkable for their size, their gilding, their elegance, and the number and dexterity of rowers," Guillaume-Antoine Olivier, a French naturalist, who lived in the 18th and early 19th centuries, said in one of his travel accounts of Istanbul. Until the early 19th century, ships and boats were powered by oars, and several public and privately owned caiques were in use, as waterways were a favored transportation means for urban residents.

Years later, some of these richly decorated caiques show their magnificence in museums like the Naval Museum in Istanbul's Beşiktaş district, while cruise tours along the Bosporus run by public or private companies give residents or tourists, in particular, a feel for Istanbul, while squeezing many historic spots into one trip. The best time to take a Bosporus cruise tour is between May and September. Even taking a tour less than one hour long provides myriad sights, ranging from grandiose seaside mansions, the main venue for the late Ottoman elite's parties, to mosques and fortresses.

Private Bosporus tours




Renting a private yacht with full crew is not an affordable choice, but charter yachts tailored to different needs promise a memorable cruising experience on the Bosporus. Many rentable yachts enable cruisers to immerse themselves in luxury with gourmet cuisine and special activities and can accommodate up to 15 people. The European side's less busy sites like Bebek and Kuruçeşme are where private boats dock side by side.




Private tour operators like Zoe Yacht or Cruises Istanbul have various options, such as dinner, marriage proposal and sunset cruises as well as cruises along Istanbul's Black Sea coasts or the Princes' Islands for travel in style. A two-hour yacht tour costs around 350 euros, and more details about other options and promotions are available on tour operators' websites. Keep in mind that many private tours try to tempt tourists in Eminönü, so check service quality beforehand.

Budget-friendly cruises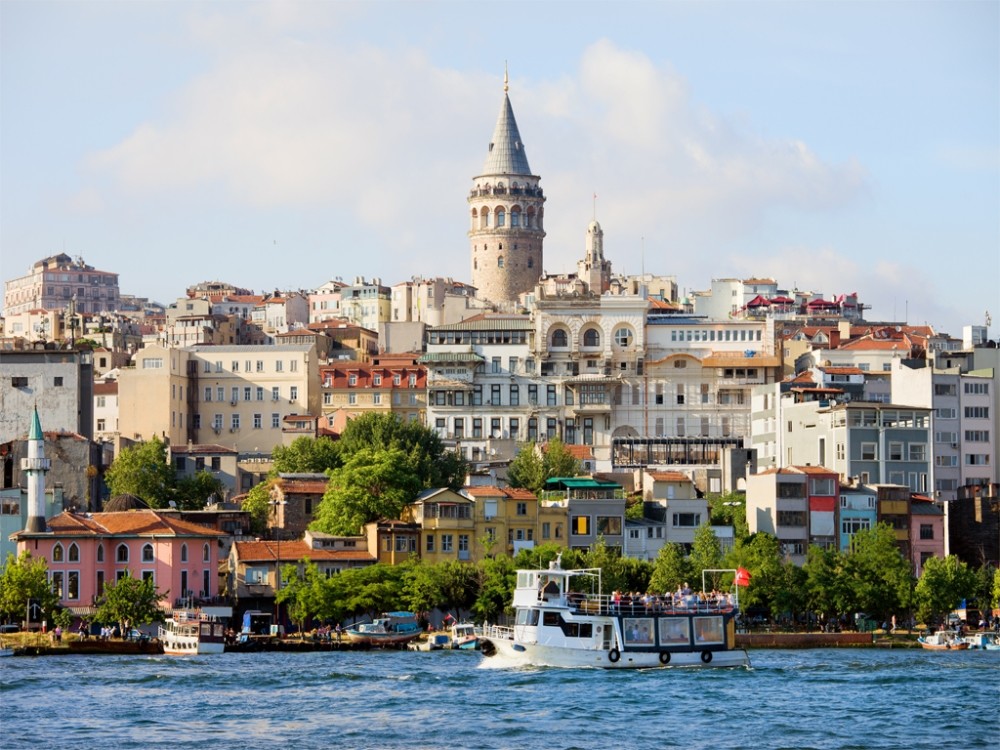 The city's public Şehir Hatları fleet has cruise options on ferries that run daily between the European and Asian sides. With three options - a full Bosporus cruise, a short Bosporus tour or a moonlight cruise, these ferries are a less expensive way to enjoy the sea. The full Bosporus cruise sets off from Eminönü and arrives in Anadolu Kavağı, passing through Beşiktaş, Üsküdar, Kanlıca and Sarıyer. A two-way Bosporus cruise costs only TL 25 ($8.50) and takes a day with a three-hour break for sightseeing and lunch. In Anadolu Kavağı, small fish restaurants with cheap prices are ideal for lunch. For a shorter trip, the second option costs TL 12 and sails from Eminönü to İstinye, taking two hours.

Although available only Saturdays in summer, moonlight cruises are similar to full cruise tours but leave right before sunset to re-discover Istanbul at night with beautifully-lit monuments like the Bosporus Bridge and city lights. Moonlight cruise tours cost just TL 20, and discounts are available for children. For recent updates, check Şehir Hatları's official timetable.Another affordable option is Turyol's (Tour and Passenger Transportation Cooperative) daily cruise tours. A Bosporus tour starts on the European side and continues along the Fatih Sultan Mehmet Bridge and the Asian shore. There are departures from Üsküdar and Kadıköy, too. On the way, passengers see the rococo-style Dolmabahçe Palace, the 15th century Rumeli Hisarı Fortress and the sultans' summer residence Beylerbeyi Palace. Each tour typically takes one-and-half hours. With a large fleet, Turyol has boat services throughout the year that suit every budget.

Sea cabs
Although relatively small in size, sea cabs are a practical, faster method of water transportation, and certain sea cab operators offer cruise tours for a limited number of people. Sea cabs can be used like private boats and can take passengers anywhere they want along the Bosporus.

Small tip: Bring a camera to capture the best Bosporus moments or a book to accompany you.