With traditional houses, quiet streets and friendly locals, Turkey's western villages on the Aegean coast offer a relaxing holiday without crowds in summer due to their undiscovered atmosphere. For a quiet place to explore hidden beauty away from crowds, pick an Aegean village for your vacation.
Sığacık village in Seferihisar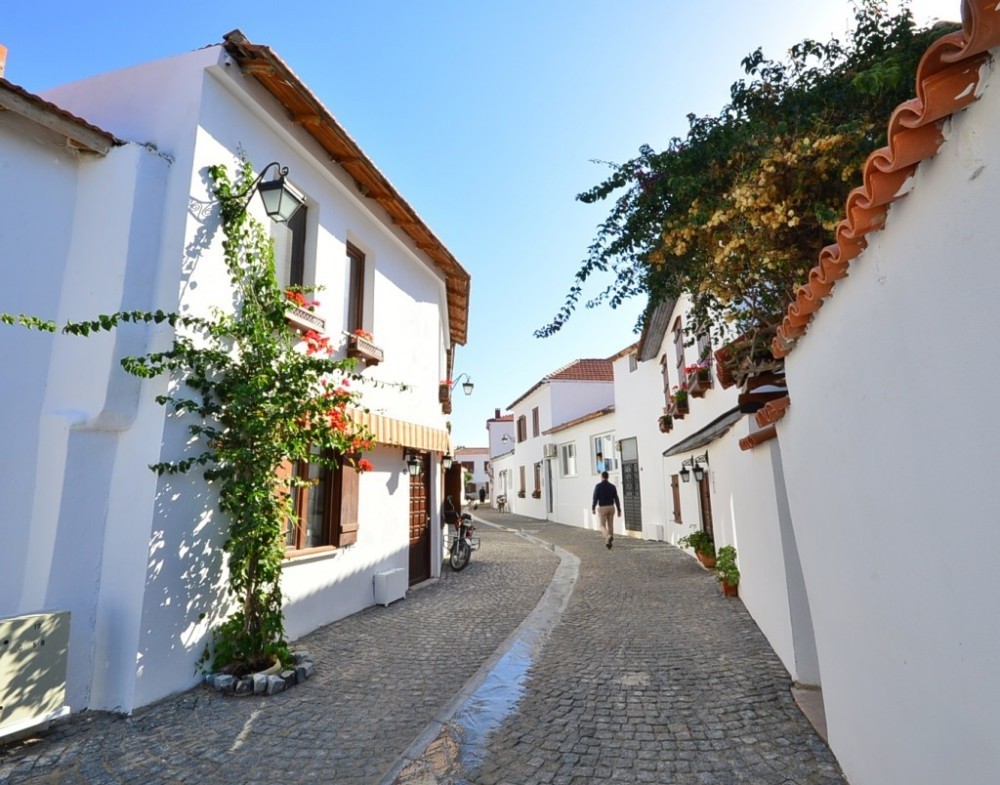 History meets the sea in Sığacık in the Aegean province of İzmir. Sığacık lies away from the big city hustle and bustle, on the Aegean Sea with ancient cities dating back to the Hellenic and Roman periods. The ancient city of Teos where Sığacık village is located today is known to be one of the 12 Ionian settlements dating back to Archaic Greek period with monuments erected in honor of the Greek god Dionysus, an altar, agora, Odeon and harbor ruins. Visit these monuments or stroll down the street to the small port of Sığacık, which offers a most serene atmosphere. Sığacık, home to a castle built by the Ottomans in 1522, enables visitors to step back in time in its historic naval facilities where visitors can explore historic monuments and ruins that are the main reason this town has remained underdeveloped for centuries - protected from the passage of time by ancient archeological sites and protected military zones. Living in this town is like a dream with the blue waters of the Aegean lapping gently at the shoreline in front of you when you wake, and the relaxing daily life of the village awaits you.
Kayaköy village in Fethiye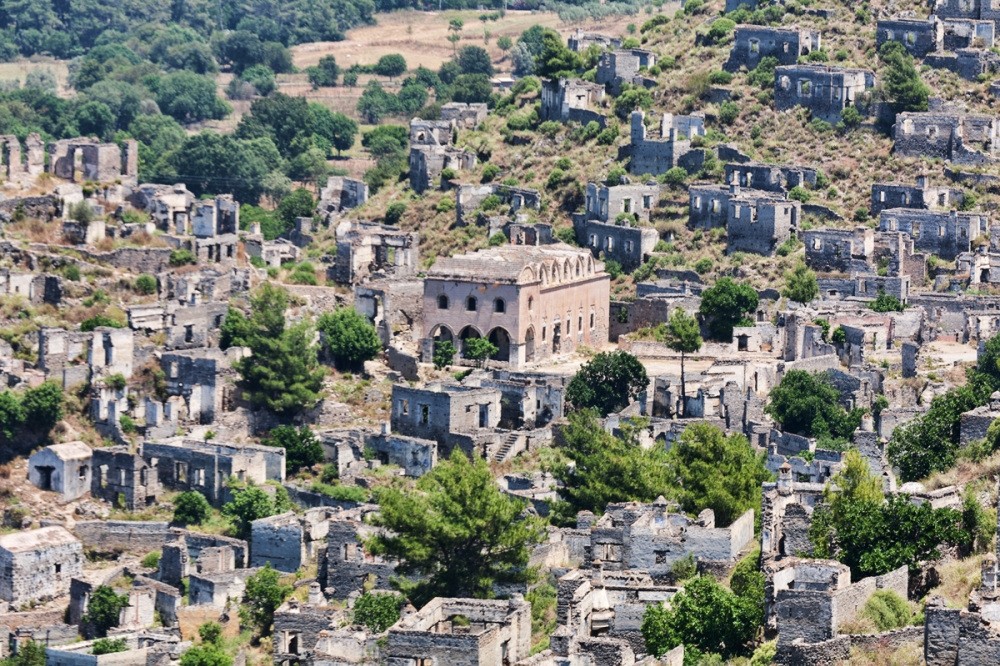 The village of Kayaköy in Fethiye on the Aegean shore has been transformed from a ghost village into a tourism center. Known as "Ghost Village," Kayaköy is a popular spot away from Fethiye's bustling summer resorts, and its new inhabitants, including a significant expat population, breathe life into this picturesque village. This historical village, which was founded in the 18th century on the site of the Lycian town of Karmylassos, was once inhabited and later deserted by Turkey's Greek population. Now, it is a village with hundreds of Greek-style homes and churches covering a small mountainside. There are a number of alternative ways to enjoy Kayaköy: visit on a quad bike or jeep safari or take a camel trek or horseback riding tour offered by Intersky.
Selimiye village in Marmaris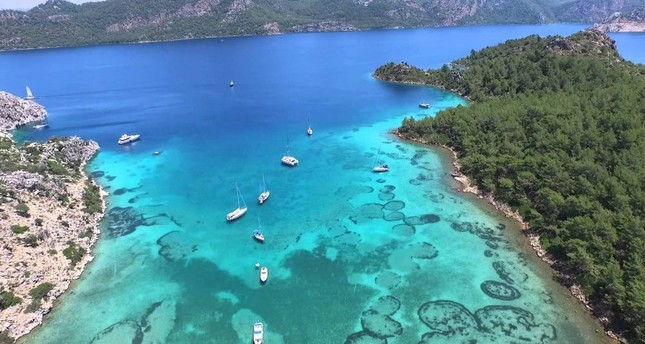 Selimiye, a picturesque harbor village in the western city of Muğla that awaits discovery, casts a spell on visitors. Although only 30 minutes from Marmaris, one of the most renowned tourist cities in the country, Selimiye is a small tourist resort strung along a stunning bay. It seems no one has discovered it before you, despite its proximity to one of the most renowned holiday resorts in Turkey. Most visitors arrive by yacht or boat in Selimiye, which features mesmerizing turquoise waters. Selimiye has a strong local reputation for traditional wooden boat building, so on the road into town you will pass several boat yards where you will see massive wooden gullets being built using time-honored traditional methods. Friendly locals embrace you instantly, while smiling tourists enjoy hidden Aegean waters or sunbeds on a quiet beach, making Selimiye the perfect haven. This little harbor may also be the perfect spot to taste some of the best seafood and calamari on the Aegean coast because fishermen serve the fish they have caught, while the service is simple, but delicious. There are also little hostels that serve as bed and breakfasts or boutique hotels for a tranquil night. Do not expect huge, lavish resorts - it's just a little seaside town. If you plan to go to Selimiye, bring everything you need for a holiday since it is not easy to find some things in the little shops in the town center.
Ildır village in Çeşme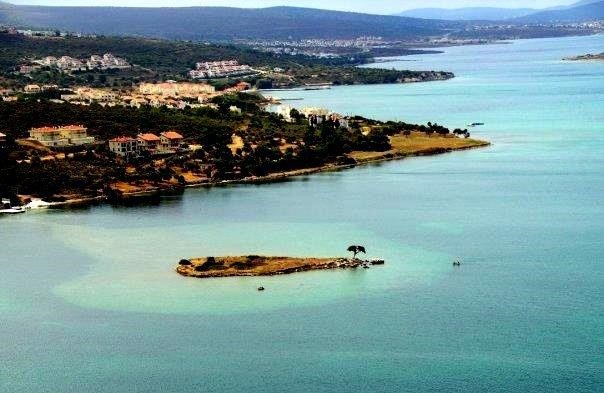 Located 20 kilometers northeast of İzmir's hotspot Çeşme, the village of İldır is one of the best-kept secrets of İzmir's alternative holiday destinations. Known as Erythrai in ancient times, the village name comes from "erythrostan," meaning red because of the red soil that surrounds it. During your stay, visit the ancient city of Erythrai where excavations continue.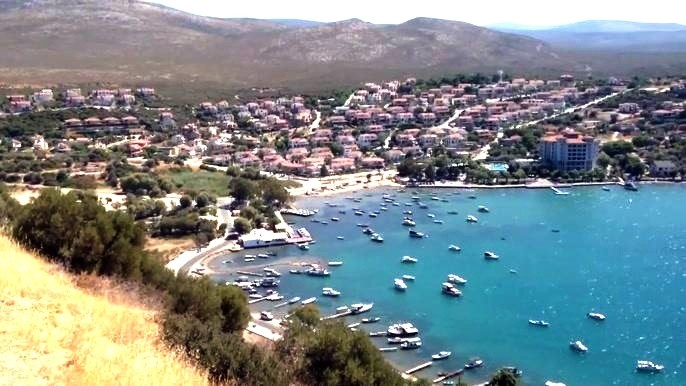 For must-haves in Ildır, artichokes and fish top the list. Ildır is known as a little fishing town that is home to one of the most mouth-watering fish on the Aegean coast. On the hills surrounding Ildır, catch the best sunset in Turkey, as nature touches your heart.
Günlüklü village in Fethiye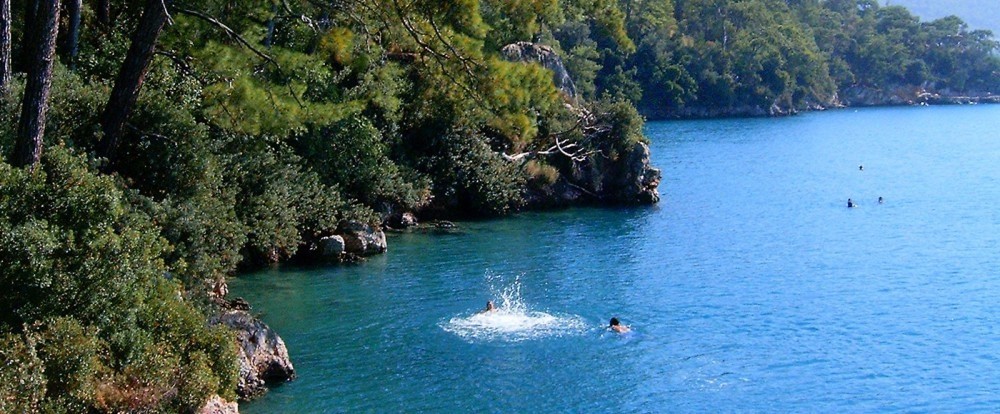 Günlüklü, located on the western Aegean coast, is ideal for those who want a have summer holiday away from prying eyes. A little village center has your basic needs, while small hostels or villas built at the foothills of the mountain make Günlüklü an untouched natural beauty. In hidden bays around town swim or hike on small trails, while watching the sun rise or set. Many small restaurants and cafes serve the best natural food. Never forget to smile and say "hi" to locals while walking in town, as they will probably do the best they can to show their happiness at seeing you. On weekends, the beach is more crowded than on weekdays since many locals swim and watch the sunset. So if you want time for yourself, visit on weekdays. Surrounded by huge pine forests and sweet gum trees, Günlüklü is a total escape from the rush of modern life. If you need something a bit livelier after a couple of days, Fethiye is just a short drive away. To feel nature without exaggeration or artificiality, Günlüklü is perfect and only 19 kilometers from the renowned holiday province of Muğla and nine kilometers from Fethiye. Buses go to Günlüklü from Fethiye or drive a car, as signs for Günlüklü on the road will lead you to town easily.