Dramatic clifftops, trails and landscaped gardens - tourists are spoiled for choices when it comes to finding a walking trail in Turkey. The country is home to famous hiking trails like the Lycian Way in the Aegean region, but there are some others worth discovering. Experience the best autumn has to offer on foot, by following one of these walking routes.
Yenice Forest
Located 40 kilometers (25 miles) from Safranbolu, a UNESCO heritage site, Yenice Forest, was named in Europe's 100 and Turkey's nine hot spots by the World Wide Fund for Nature (WWF).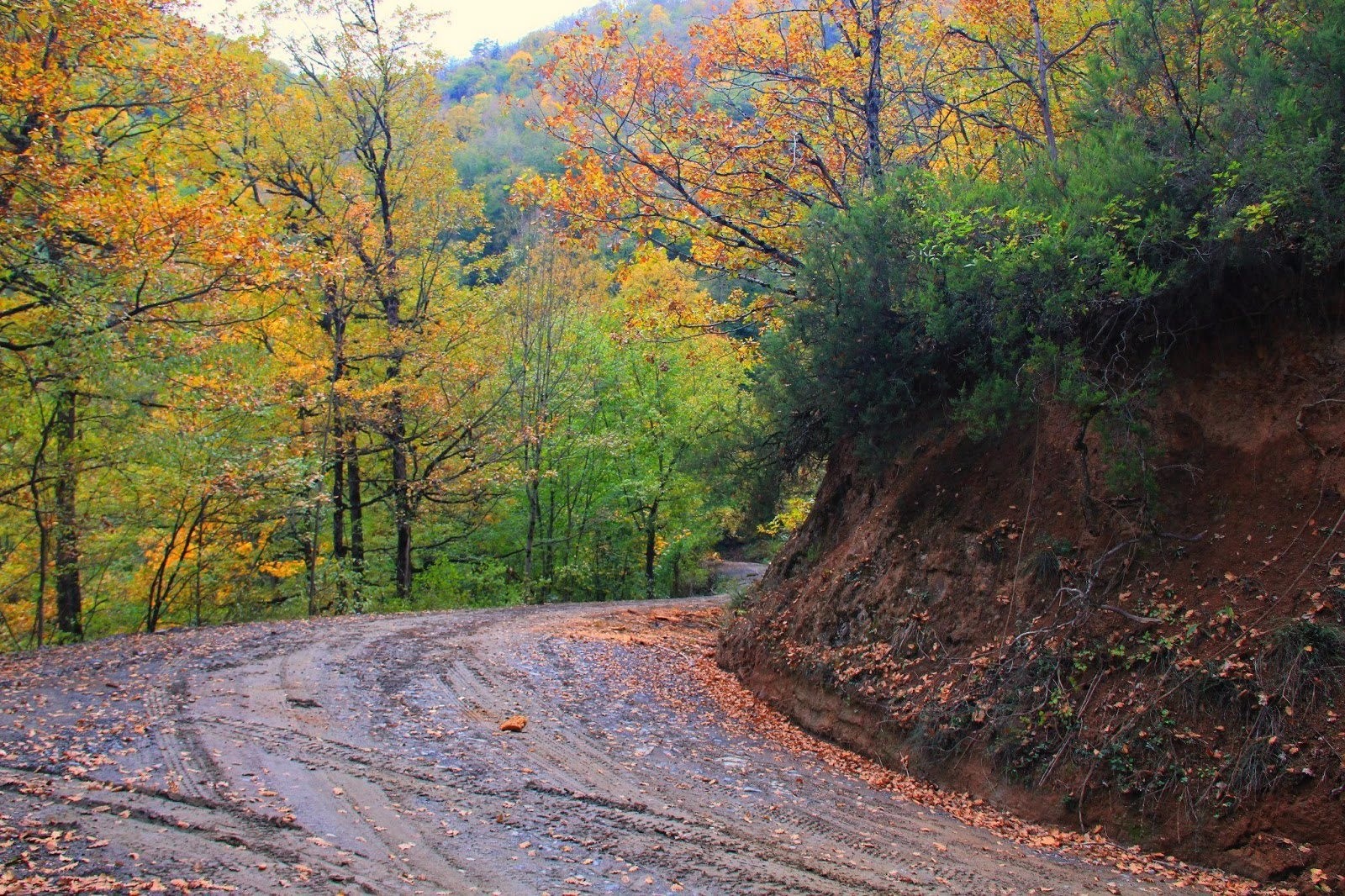 Monumental trees, a reflection of the region's rich plant diversity created by green valleys, steep summits, water and humidity, draw attention as the most precious treasures of this wonder of nature. You may even come across deer and gazelle while hiking. The Yenice Forest Hiking Trail project was started in 2009. More than 20 sign-posted trails over 210 kilometers were collated under three categories: daily, short and long. Trails generally consist of forest roads and paths. There is also a mountain bike trail that is 292 kilometers long.
Hittite Road
The Hittite Road trails connect centuries-old cities such as Hattusa, Alacahöyük and Sapinuva in central Çorum province. With the initiative of the former governor of Çorum, maps and GPS coordinates of 23 trails were drawn up, and a book showcasing the environment of the area was published. Written by Ersin Demirel, it introduces 11 daily tracks ranging from two to 18 kilometers, six long trails ranging from 23 to 87 kilometers and six bike trails from 32 to 103 kilometers. The seventeen marked hiking trails are 380 kilometers in length with alternative routes, while the bike trails run 405 kilometers long.
Kaçkar Mountains
Covering an area of 1,400 square kilometers in Turkey's northeastern corner and located between the Black Sea and the Çoruh River, the Kaçkar Mountains consist of four areas: the Verçenik, Kaçkar-Kavron, Bulut and Altıparmak mountains. A rich region in terms of plant and animal diversity, the Kaçkar Mountains attract more visitors every year, and are a valuable mountain tourism asset. Almost every day in appropriate weather, you may come across local and foreign climbers on a different face of the mountain or at the peak.Eight long hiking trails ranging from three to six days in duration pass through the passages of the Kaçkar range. There are also eight daily trails marked around the Hevek Valley. The cleared and mapped trails take over forty days to complete and are categorized according to their difficulty. There are motels in the big villages as well as camping areas around glacial lakes.
Longer trails climb up through alpine pastures with others running through thick fir and plane woods, near flowing rivers. Some of the trails connect villages and flatlands while others are old trade routes, most of which are steep and rocky. A favorite trail is that climbing to the summit of Kaçkar Mountain, at 4000 meters (12,917 feet).
Nallıhan
Full of rich natural beauty, Nallıhan is located in central Ankara. The region houses Sarıyar Dam, Kuş Cenneti ("Bird Paradise"), remote villages, green lakes, fairy chimneys, caves and colorful scenery. One of the hiking routes along Nallıhan is Kızıltepe and its foothills, which starts around Davutoğlan Bridge. You will walk through the slopes' geomorphological formations on your way to the foothills of Kızıltepe. Remember to bring a supply of water, as you will not find any drinking water along the trail. Among the other noteworthy spots to visit in this region are Hoşebe, Ilıca Waterfall, Taptuk Emre, Bacım Sultan and Çayırhan.