Melih Yavaş left Aydın, Turkey on his motorbike to fulfill his lifelong dream of traveling throughout the African continent. Despite the break he had to give due to an unfortunate, Yavaş is determined to continue his journey. Yavaş, a local from Kuşadası district of Aydın, has recently reached Ethiopia after passing though Egypt and Sudan and is now planning to reach South Africa by travelling through countries like Kenya, Tanzania, Mawlavi, Botswana and Namibia.
The 40-year-old from Aydın has been riding motorbikes since high school but only got the inspiration to travel to Africa after a group bikers stopped by Kuşadası.
"I have been traveled inside Turkey and overseas for a long time using planes and trains. However, I discovered motorcycle to be my favorite means of travelling. I can feel the urge of travelling by motorcycle in my veins. I have been riding on motorcycles from my high school years and have since tried to ride it whenever possible," he said.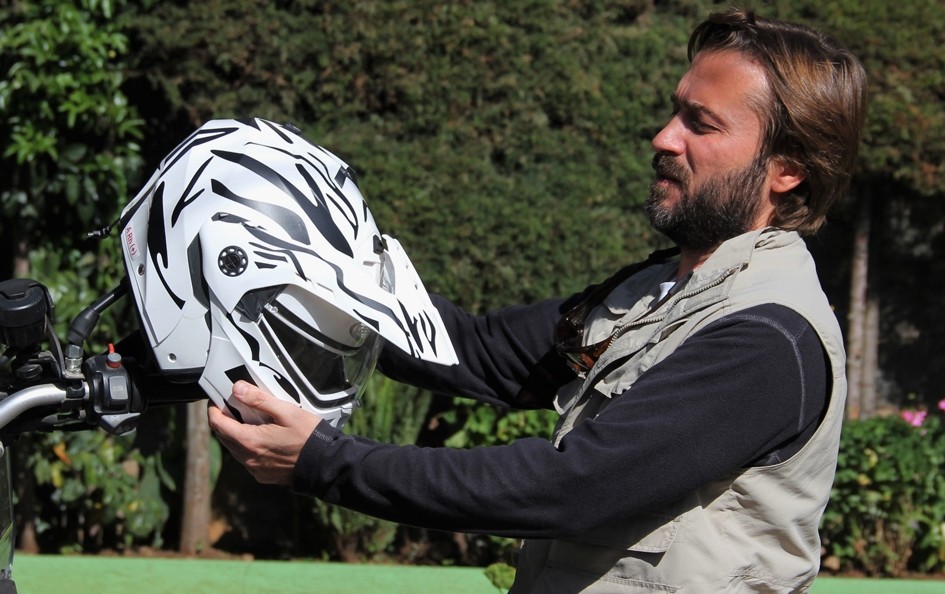 He said traveling through Africa and getting to know the continent's life and culture was his dream, but, there are not many Turkish travelers who follow this route.
"People usually have second thoughts about traveling to Africa but it is easy to travel here without paying a lot of money to private tours. You can do it in your car or motorcycle," said Yavaş.
Yavaş's journey began last year but, following an accident in Ethiopia it was interrupted. "After I broke my foot, the travel was interrupted. I went back to Turkey for my treatment and have returned to Ethiopia a year later. Many people in my close circle argued, saying 'Haven't you learnt your lesson?' But for me, you must take risks when you are trying to realize your dreams," he said.
Identifying getting to know different cultures and people as a very exciting experience, Yavaş said, "People in here evoke something different in me. It is hard to explain it in words. Something awakes in me when I travel through the African dust and chat with the local people here."
He said his encounter with locals has made him realize that African people, despite their difficulties, find a way to be happy in life. He also recalled some interesting incidents he experienced during his journey.
"Once, I had stopped at a mountainous area in the middle of nowhere. I looked at my thermos and realized that I had a very small amount of water, but, I wanted to make some tea and enjoy the view from the mountains and suddenly, I detected a vehicle coming towards at me. The truck driver stopped and asked me whether I would like to drink some coffee. And all this happened in the middle of nowhere."
Yavaş will now travel through countries like, Kenya, Tanzania, Malawi, Botswana and Namibia on his way to South Africa. He said following a pre-planned route was very hard, "Anything can happen anytime in Africa. One must not get overwhelmed and should try to keep up with Africa or else Africa would not keep up with you."
"If I can, I want to travel through all the continents on my motorcycle," said Yavaş, adding that his desire is to set his next route in South America.