One of the most precious cities in Anatolia, Kastamonu is a hidden gem worth discovering that offers visitors a taste of history, local cuisine, friendly people and ancient architecture. Home to many ancient civilizations from the Hittites to the Ottomans, Kastamonu deployed more soldiers to battle during the Turkish War of Independence than any other city, sustaining the highest number of martyrs during the war. The city is also home to acclaimed Turkish poet, Rıfat Ilgaz.
Overlooking the city of Kastamonu, Mount Ilgaz stands in its splendid glory as a wonder of nature of epic proportions. Kastamonu is also famous for its grizzly bears and cautionary signs warning "Bear in the Area" are frequently seen. Quite frankly, I do not think I would have had such a strong impression of this city if it had not been for my friend and personal tour guide, Kastamonu local Pınar Küçükşabanoğlu.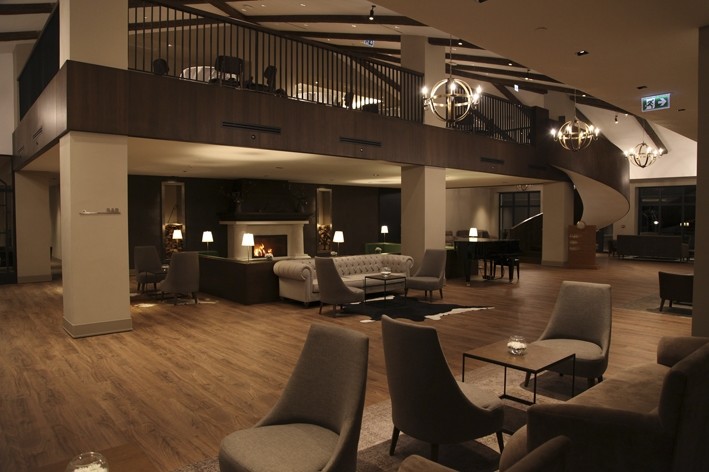 Before visitng Mount Ilgaz, we stopped at the local Hat Museum in the center of the city to explore the world's first and only hat museum. Opened in 1923, this museum features hundreds of different kinds of hats on exhibit alongside descriptions of the persons who donated them to the museum. Visitors are encouraged to donate hats to the museum and your name will be featured alongside the hat. There is a great variety of hats to see here, from fedora hats to lace hats. Situated inside of a cultural complex, the facility also includes a doll museum and a Turkish coffee cup museum which cannot be missed.
When mentioning Kastamonu, it is impossible to avoid talking about the food. The Penbe Han Inn, open since 1851, is the best place to experience local cuisine. Meaning "Cocoon" in Turkish, Penbe was once a historic cotton gin where cocoons of cotton were sold many years ago before it was renovated and used as a local inn. The historic venue includes a stone over and a huge tree visible in the courtyard. The tastes in this local inn are mouthwatering. A beverage made of apple juice, called "Eyşi," is quite sweet. The most famous dishes from this city are "Banduma" and "Tirid." My favorite way to eat "Banduma" is with white turkey. Chunks of meat are cooked in turkey fat before being wrapped in thin sheets of dough which are garnished with walnuts. It is yummy! Bread made of "Siyes" or "einkorn" four is so delicious it surely requires an entire article to accurately describe. The said flour is made from einkorn wheat which is the only organic wheat in the world that has not been modified by genetic organisms for 1,200 years. Don't miss out on a chance to visit this historic inn. Try the food upstairs built out of wood. Just have your coffee in the courtyard and dreamed yourself among the cotton traders in the past.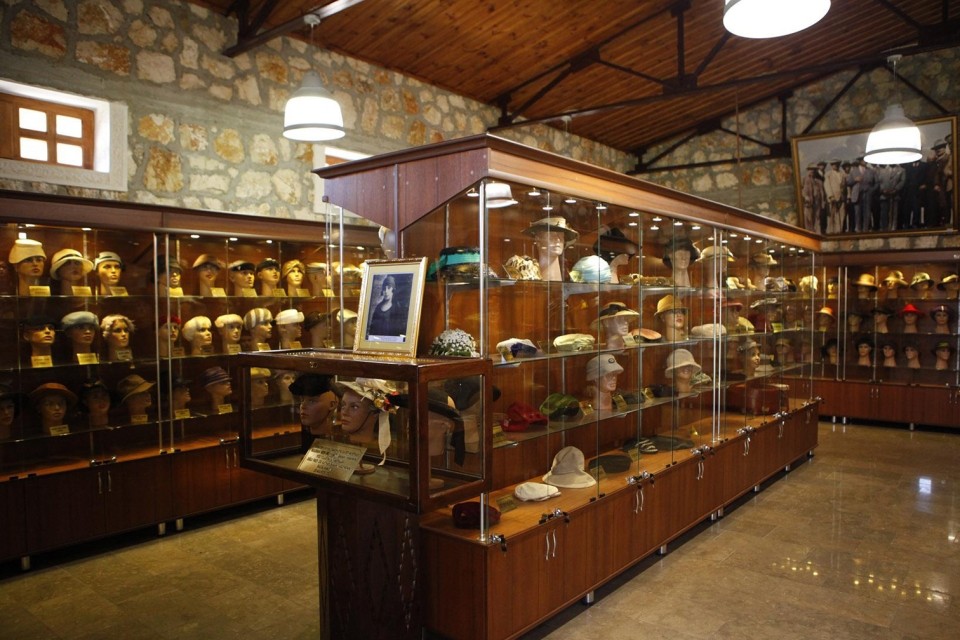 You can now move toward Ilgaz if you have visited the provincial hall, clock tower, Çivisiz (No-nail) Mosque and city castle, and, of course if you have bought some pastrami without fenugreek and halva of Kastamonu. These two products are the most desirable delicacies you can buy for your loved ones. Likewise, wood carvings are another piece of this city's cultural heritage. You can buy an array of knickknacks made of wood as souvenirs, including chests of drawers, spoons and many other things, while the local markets around Kastamonu offer organic tarhana, oyster mushrooms, chestnuts and yogurt that is simply delicious. The markets here are quite spacious and like something out of an old movie. You can even buy live turkeys and geese here. I recommend that you chat with locals in these markets to determine the perfect purchase. People here are friendly, benevolent and hardworking.
On the other hand, Ilgaz is a paradise all its own. The mountain is one of nature's wonders, a marriage between mountain and spruce trees. Here, you can nearly touch the stars in the sky, breathe in the purest oxygen and enjoy the scent of pine trees. Overwhelmed with pine odor. In brief, all beauties not present in city life are available here. Ilgaz is a popular town that has its own ski track. Its most famous hotel is the Ferko Ilgaz Mountain Hotel. The hotel is the mightiest one, thanks to its design and services. Gökçe Meriçten, the vice chairman of Ferko, loves Kastamonu and has exhibited his efforts to add value to Ilgaz. Rather than focusing on commercial issues, he devoted his life to hotel renovation, purchasing this historic hotel and renovating it as a young, successful businessman who realized his greatest vision. I applaud him for his contributions to Turkey's tourism industry.
The Ferko Ilgaz Mountain Hotel consists of hotel rooms as well as villas. I personally enjoyed my stay in the suites which are designed in a true "mountain hotel" concept. The shared spaces and lounge area are quite relaxing. Chester armchairs, giant fireplaces, wooden walls and rugs made of animal fur and leather blanket the floors, making you feel like you are truly having a mountain winter experience. I especially loved the fireplace area with its pistachio green armchairs. Also, the red billiard table in the lounge area is fascinating. The hotel has a pretentious SPA area, as well. The indoor swimming pool is quite spacious and offers a view of the outdoors. This heated pool is ideal for kids, as well. The restaurant area of the hotel features an open buffet. It is possible to find local food, different varieties of meat and examples of world cuisine. Paintings which belong to Gökçe Meriçten and his family are hung on the walls of the hotel. All of these works which depict nature are very precious. I applaud Gökçe Meriçten for his passionate dedication to art.
The hotel premises are ideal for walking and trekking. You can rush to the off-road tracks or take a stroll down one of the walking tracks among thick forests. Your alternative to spend time in the nature is endless unless you get lost. There is a mountain hut made of wood above the walking tack, which belongs to the hotel. The area which is ideal for barbecue parties is open to all guests. The hotel is situated in a location to offer a magnificent panoramic view. You can take a seat on one of the wooden chairs and have some "sahlep," a traditional Turkish winter drink made of the powdered form of orchid leaves, in the garden area and immortalize your visit in Ilgaz by taking photos. Visit Kastamonu and come face-to-face with these local beauties as soon as you can.
Tips of the week
Top three venues this week
- Alexandra, Arnavutköy
- Sunset, Etiler
- Lucca, Bebek
Top three hotels this week
- The Ferko Ilgaz Mountain Hotel, Kastamonu
- The Güral Hotel, Sapanca
- Argos, Capadoccia
Top three people to follow this week
- Nusret Cömert, businessman
- Serap Akın, spiritual therapist
- Olivier Piestro, chef