Safranbolu, a district of Karabük that has become famous for its preserved historical buildings from the Ottoman era that include frame houses, mosques, inns, Turkish bath houses, fountains and shrines, has hosted 3 million tourists in the past 22 years that it has been on the UNESCO World Heritage List.
With a considerable increase in tourism, historical abandoned mansions, which are one of the most important constituents of Turkish urban culture, has been maintained and refunctioned after the district gained the distinction of being a "world heritage site."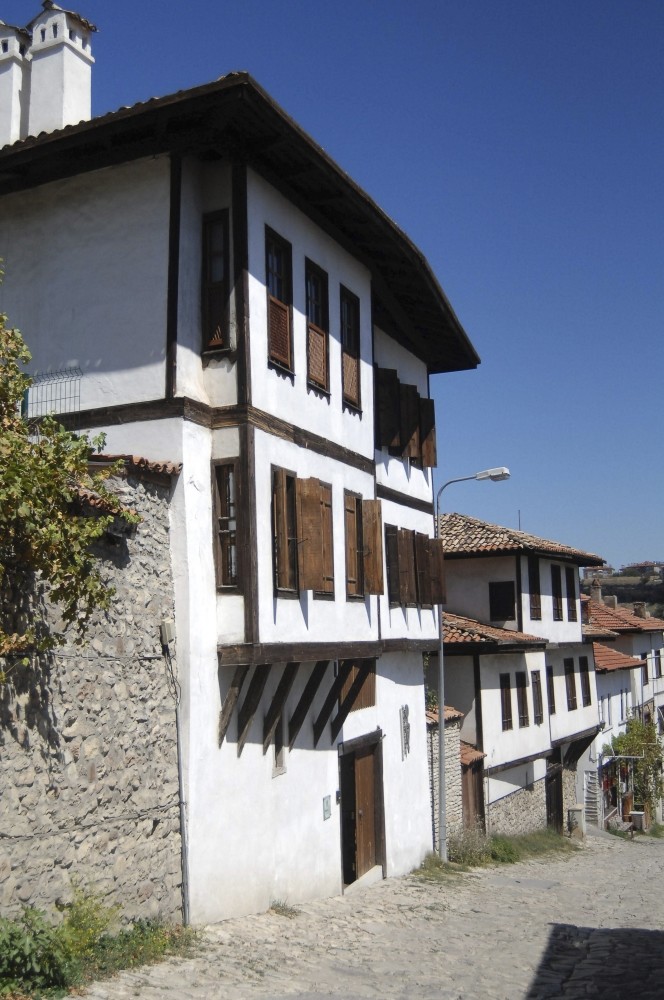 Similarly, famous cobblestone pavements were repaired, monumental works were renovated and handicrafts that were facing extinction were vivified.
Being the first place in Turkey to be included in the world heritage list on the city level together with Istanbul, Safranbolu has also been listed as one of the best preserved 20 cities. Thanks to its successful preservation of cultural heritage from the 18th, 19th and 20th centuries it has increased its importance in UNESCO.
Many important buildings were built thanks to several figures that helped establish close relations with the Ottoman Palace such as Kazasker Cinci Hoca, Grand Vizier İzzet Mehmet Paşa, Chief Admiral Salih Paşa and Köprülü Mehmet Paşa.
Safranbolu is home to many celebrated buildings such as the Cinci Inn and Turkish Bath, Köprülü Mehmet Paşa, İzzet Mehmet Paşa, Dağdelen, Hidayetullah and Kaçak (Lütfiye) mosques, İncekaya Aqueduct, Old Government Office and Clock Tower, historical fountains and guilds.
The city celebrates the anniversary of being added to the UNESCO list on Dec. 17 every year.
Speaking to the Anadolu Agency, the mayor of Safranbolu Necdet Aksoy said Safranbolu, the city that was preserved after being declared as "Urban Site" in 1976, opened its doors to the world after it was added to the UNESCO World Heritage List.
"Twenty-two years ago, on Dec. 17, our city was awarded with the 'world heritage' title by UNESCO. We are now aiming to convey what we have in this city to the next generations. Resisting modernization that began in 1950s, we have been struggling to preserve the texture and cultural inheritance of the city. As a consequence, we have a world heritage on urban level. Our city made a huge progress during this period. Nearly 1,500 works and hundreds of historical buildings under the preservation have been renovated," Aksoy said.
Emphasizing that being added to the list of UNESCO World Heritage sites changed the fate of Safranbolu, Aksoy said tourism was not very high in the 1990s but the situation changed after UNESCO.
"After the city was added to the UNESCO World Heritage List, we witnessed that important steps were taken. While Safranbolu hosted 20,000 local and foreign tourists in 1995, it now hosts up to 300,000 local and foreign tourists every year. There are also day trippers and if we add them to the others, that makes around 750,000 tourists every year," he added.
Aksoy said Safranbolu has hosted tourists from 70 countries all around the world, but most of them are from Taiwan, Japan and South Korea with the map of world heritage list in their hands.
"Most of the tourists that visit our district are from far Eastern countries," Aksoy said.
Aksoy said that statistics show nearly 3 million tourists visited Safranbolu over the last 22 years. He added that Safranbolu is now is part of an international sequence in preservation after being added to the UNESCO World Heritage List, therefore developments in Safranbolu also attracts international attention and has been deemed worthy of many awards so far.