As the New Year approaches, everybody is making plans on how to spend this special evening. Some spend the New Year's Eve with family, some go abroad, some join the crowd on the streets and some people go to fancy places. I have suggestions for people looking for places to spend New Year's Eve in Istanbul.
Our first stop is Chalet Restaurant in Swissotel. This wooden cottage will make you feel as if you are in the Alps. The decoration of the restaurant installed every year in the forested area of Swissotel in Beşiktaş is absolutely breath-taking. Waiters in local clothes, wooden beams, old photographs on the walls, a nostalgic fireplace and wooden furniture all create an ambience resembling Heidi's village. The Door, small windows and Christmas decorations of the cottage; even the cow sculptures in the garden, invite you to celebrate the New Year in Switzerland. And you do not even have to take a flight abroad!
The menu is full of Swiss flavors. Physically, the menu is framed in leather and fur. A personal favorite of mine is the local wheat soup with cream. You definitely have to try the cheese varieties and chocolate fondue. The Potatoes with cheese called raclette are amazing. For the main course, I recommend meat schnitzel. There are deer and pine tree patterns on the plates and glasses. I definitely recommend you try the special menu the restaurant prepared for New Year's Eve.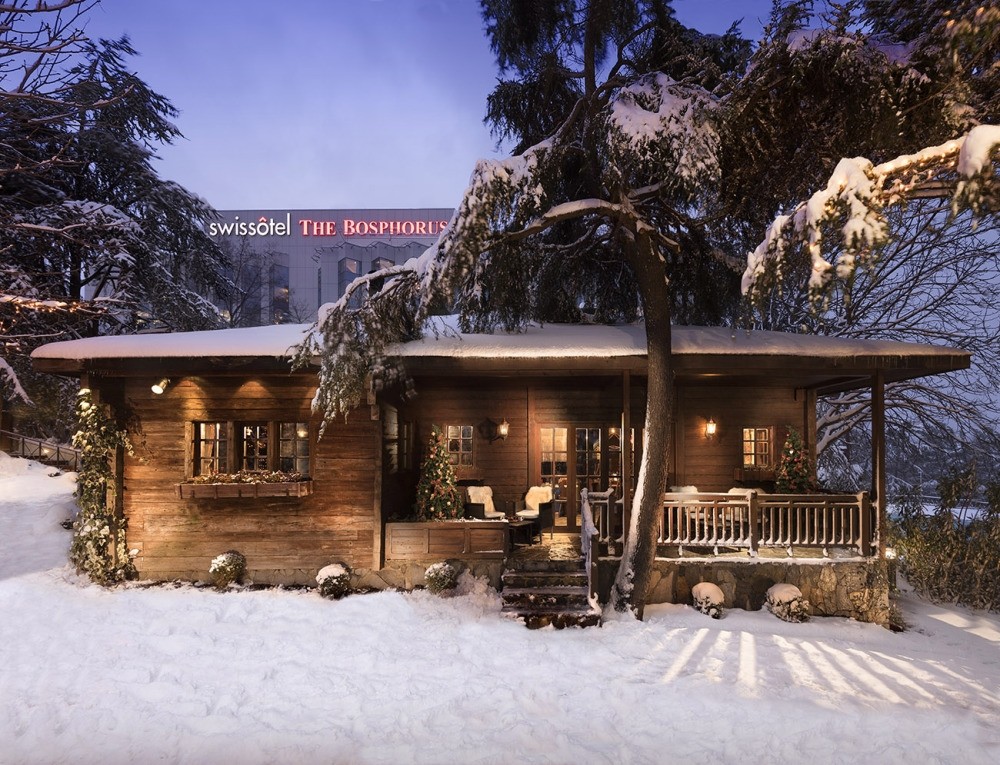 Another place I would like to recommend is Capricorn in Ortaköy. As part of Dream Group, the restaurant is named after the boat owner Ferit Şahenk and also the zodiac sign of his daughter. Although the name of the restaurant evokes astrology, the meals they serve are mostly seafood. It has an amazing view of the Bosporus. The scene of the historical peninsula view is particularly gorgeous.
It is perfect choice for those who want to see the Bosporus and watch the firework show on the New Year's Eve. In addition to seafood, Capricorn serves very nice cocktails. Their chef barmen Ali Ahmedi is an Iranian from the United States. I recommend the grapefruit cocktail named "See You Tomorrow." I like the baked beet puree served before meals. And you must definitely try codfish. The Calamar served in casserole cups and sea food spaghetti are also amazing. For desert, I recommend date fruit cheesecake for those looking for light and unique flavors. Chef Fehmi Samancı will serve wonderful dishes to guests on New Year's Eve. Besides, DJ Hakkı Baba will take stage.
Another suggestion from Istanbul is Fenix Restaurant. The restaurant located in Etiler district has recently been very popular with its weekend events. It is always crowded. I am sure it will be fun to be there on New Year's Eve, too. Therefore, booking is a must. Fenix is a very confident option with its menu reflecting South African cuisine and a surprise DJ performance. Chef Mert Seran will make miracles. The food is served from the existing a la carte menu. The sushi varieties of the restaurant are very fresh. You can try nachos as a starter, though crab tacos are nice alternative. For deserts, the crumpets in syrup served in casserole cups are amazing. I like the fact that the restaurant has a high ceiling, which creates a retro ambience. You can welcome the New Year in this restaurant located in Nispetiye street and then go down to Bebek for a tour of this entertainment packed district of Istanbul.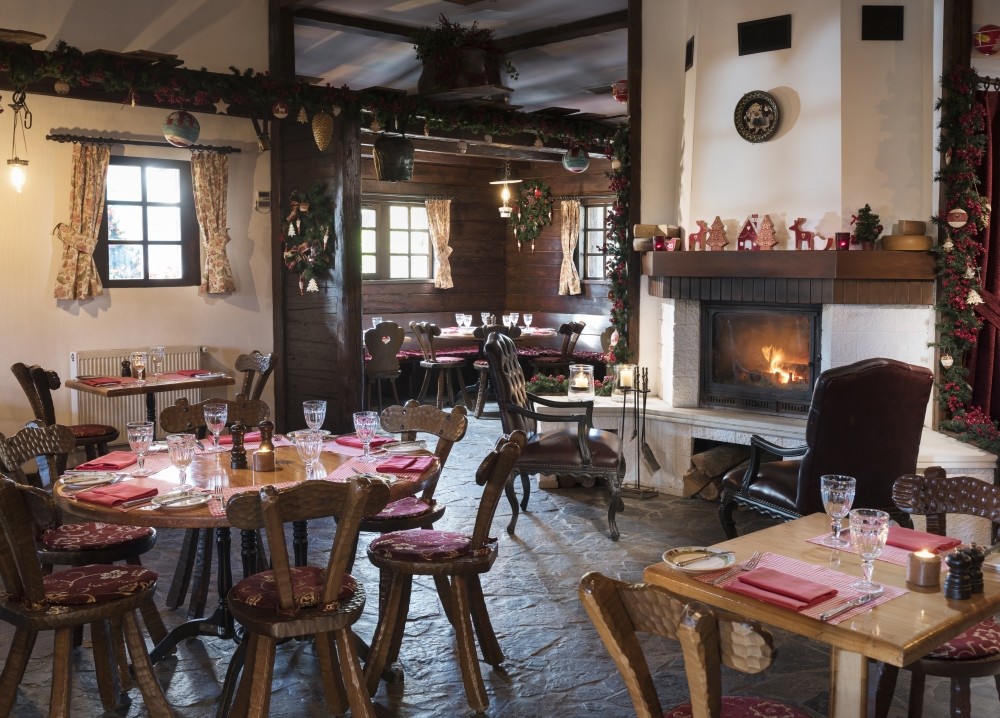 My last recommendation is Nopa in Nişantaşı. You can take a tour of Nişantaşı and enjoy the New Year Eve spirit before going to Nopa. Real plants on the walls of the restaurant make you feel away from the city. Successful manager Erhan Seven makes high-end preparations with his team. The New Year's Eve menu of Nopa is prepared by Chef Deniz Ahmet Köse and consists of tuna fish tartar for starters, apple and celery soup, spicy fillet steak skewers, chicken yakitoru skewers, grilled salmon with beluga lentils, lamb's shank or chestnut risotto are main course options. Finally, Mont Blanc is served as desert. You will have fun with the DJ performance. I recommend you book your table already for this energizing restaurant in Atiye Street, Nişantaşı.
Wherever you will be, I wish you a happy New Year's Eve full of fun. Happy New Year!