Summer is almost here. It is time to Google the best destination for your annual vacation and hit the beach. But don't you think it is time to change your holiday habits? The first things that come to mind when we talk about holidays are beach, sun and sand; however, they are not your only options. The increasing trend of wellness and ecologic life influences holiday habits as well. Now people want to get involved with nature while getting away from the chaotic buzz of city life. Instead of sunbathing on crowded beaches, holidaymakers prefer to return to nature and put their hands in the earth.

The eco-holiday is all about nature. It is a form of tourism involving visiting fragile, pristine, and relatively undisturbed natural areas, intended as a low-impact and often small scale alternative to standard mass tourism. The trend began with tourists taking a trip to the African wilderness; however, it is now interpreted as spending time in a farm-turned-into-hotel or even actual farms. There are certain aspects of an eco-holiday that make it different from other touristic activities. First of all, the main objective of an eco-holiday is to get close to nature as well as building environmental awareness. Ecotourism also provides financial benefits and empowerment to local people and culture. Unlike traditional tourism activities, the eco-holiday is all about unspoiled natural resources. A minimal impact on the environment is its primary concern. The hotels or farm owners who open their facilities to holidaymakers offer their guests a warm atmosphere where they can milk cows or plant vegetables. All the meals served in these eco-facilities are of course organic. Some establishments even allow their guests to pick up the fruits and vegetables they want to eat right from the garden.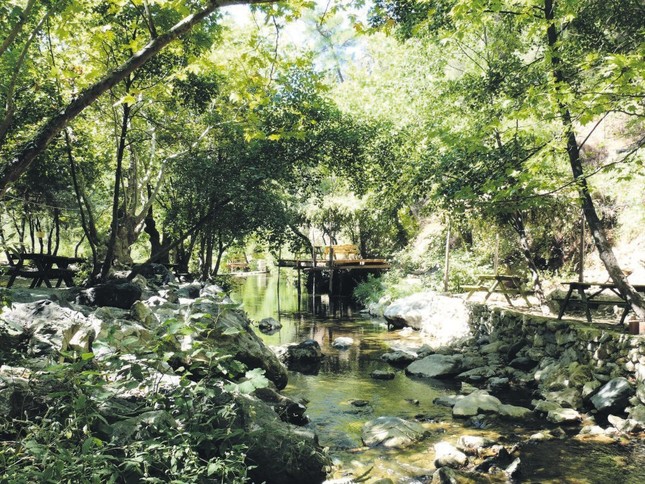 Of course, some of these facilities are tourist establishments; you can find them in the tourism hubs of Turkey as well. For instance, Pastoral Vadi in Fethiye is considered one of the best places to experience an eco-holiday in Turkey. Despite being located in the heart of the tourist-filled town of Fethiye, Pastoral Vadi accommodates its guests in Spartan bungalows where they can feel at one with nature. The establishment has made a name for itself for offering 100 percent organic meals to visitors. During their eco-holiday, you can also get involved with handcrafts and join mini workshops where you can create new designs. What makes this facility different from others is that it is open throughout the year.

Çanakkale is one of the best getaway destinations in Turkey. Although it is close to larger and more crowded provinces such as Istanbul and İzmir, the city is still a destination which lures people who want to keep a low profile during holidays. Deretepe Farm is one of the places where you can enjoy ecological life during your time out. The farm features trekking parkour for adventure seekers as well as plant and observation spots for nature enthusiasts. The facility also combines culture sports, craft workshops and mountain cycling tours for an ultimate eco-holiday, away from city life. The resort's visitors can either erect their tents and camp on the premises or stay at the cabins attached to the farm. Apart from the tourist activities the farm owners are known for their olive oil production; therefore, it would be a good opportunity to observe how olives on the trees turn into the essential ingredient of the Mediterranean cuisine.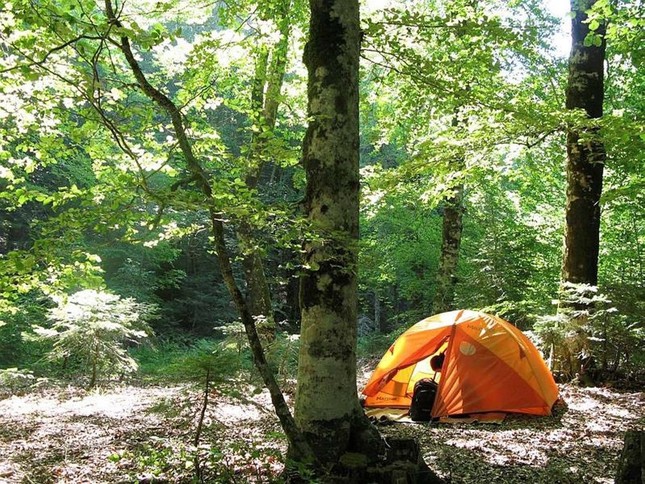 You can add some mystery and mythology to you eco-holiday by travelling to Mount Ida. Located in northwestern Turkey, some 30 kilometers southeast of the ruins of Troy, Mount Ida is home to an eco-holiday facility called Hızır Camping. Situated on the slopes of the mythological mountain, near one of the thousands of springs flowing through the mountain, Hızır Camping is in walking distance from Kazdağı National Park. The camping site offers three alternatives for staying overnight; you can erect your own tent or stay one of the tree houses, or one of the bungalows. There is much to do in the heart of Mount Ida. You may prefer to rest and relax at the camping site or to have different activities such as taking pre-arranged trekking trips through the national park or joining yoga sessions on the campsite. Moreover, you can take a dip into the cold waters of the streams coming from the summit of the mountain.

Antalya is no mystery to holidaymakers both in Turkey and around the world but have you ever considered spending your holiday situated in an organic fruit orchard? Akdeniz Bahçesi (translated into English as Mediterranean Garden) is a family-friendly destination and an eco-resort with five self-catering holiday cottages located just 100 meters from Çıralı Beach. The resort provides a peaceful environment with plenty of space where children can play and adults can unwind.
10 things to do on an eco-holiday
1) Get your hands dirty: When you are on a farm, putting your hands in the soil is a must. The most distinctive feature of an eco-holiday is to be able to get close to the primitive state of mankind. You can plant fruit or vegetables or harvest the ingredients for your next dinner. Don't be frightened if you have never been involved in farming: You can find a teacher on the farm.
2) Lose yourself in nature: In big cities, you don't have much of a chance to wander about and discover new places. When you get away from the city, take a trip into nature. Prepare your backpack, put your sneakers on and start discovering your surroundings.
3) Swim in cold streams: Once a year, most of us are able to take a dip in the sea; however, swimming in cold streams flowing down from mountaintops is not something that people do all the time. Since it is a rare opportunity, make your eco-holiday trip worth your while and put your swimsuit on.
4) Consider a detox: Almost every eco-holiday facility offers 100 percent organic meals to visitors. During your stay, you can benefit by doing a detox to clean your body inside and out. Use organic fruits and vegetables where you are staying and prepare detox drinks following guides you can find on theınternet. Be aware that detox drinks do not replace meals. Although you are doing a detox, do not skip meals.
5) Get crafty in workshops: An eco-holiday is about nature, wellness and discovering oneself. It is hard to take courses or workshops as urban dwellers struggle with the chores of everyday life. Thus, workshops, ranging from yoga to handicrafts, in eco-holiday facilities are good for taking up a new hobby. While relieving stress during your holiday, you can discover hidden talents as well.
6) Contribute to local businesses: Unlike mass tourism, eco-tourism aims to support local business. During your holiday, head to the town or village center and take a look at the small shops run by the locals. You'll never know where you will find treasures.
7) Introduce children to wildlife: Children living in big cities can't get close to animals unless they visit a zoo where they see them in cages, unfortunately. Eco-holidays give children an opportunity to know nature better and observe animals in their natural habitats. During your stay, take a little safari with your children and introduce them to wildlife.
8) Put your smart devices away: You are on holiday; most importantly, in the heart of nature there is no need to be stuck on your smart phone or tablet computer. Modern man spend hundreds of hours a year on smart devices. We are always worried about the next e-mail or what is trending on Twitter. While on holiday, it is time to do an electronics detox as well as a physical detox. Put your phone away and enjoy the bird songs.
9) Learn more about the region: You can read about places on the other side of the world, but it is best to learn about places on site. If you prefer to spend your eco-holiday somewhere that has not yet become a tourist attraction, try to learn more about this hidden gem.
10) Document every step on the way: We advise you to put your smart devices away, but this does not mean that you cannot take photos. As you wander around and discover your surroundings, do not forget to take a camera, you might come across a view that needs to be documented.