Located in Antalya's Akseki district, the Sarıhacılar village is roughly 800 years old and its homes reflect ancient Ottoman architecture and the Silk Road, attracting the attention of local and foreign tourists alike.
Akseki Mayor Mustafa İsmet Uysal spoke to Anadolu Agency (AA) about the small neighborhood's unique history, stating that the 800-year-old village is gaining the increasing interest of local and foreign tourist every year with its faithfully restored, Ottoman-style homes and echoes of the historic Silk Road route.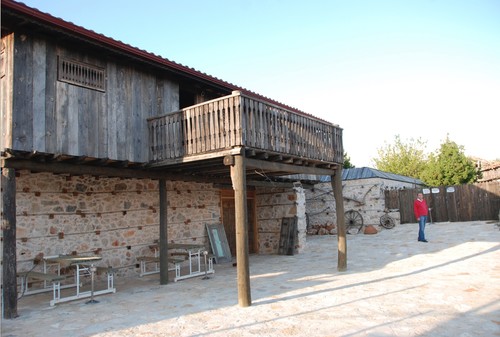 Stating that roughly 10,000 tourists visited the village in the months of April and May alone this year and especially attracts German, French and Dutch tourists, Uysal said: "Tourists visit a local mosque here which has a history dating back 350 to 400 years and local 'button houses,' taking a walk on the ancient Silk Road route."
Noting that Sarıhacılar is an important hub for alternative tourism in Turkey and local officials are working to improve the region's tourism over the next three years, Uysal added, "There's about 5,000 notable artifacts in the neighborhood. Sarıhacılar also offers superb accommodations for tourists and has the most 'button houses' in the entire district of Akseki."
Reiterating that Akseki is located very close to the Manavgat and Alanya districts of Antalya, Uysal said, "The region offers a wide range of activities and unique beauties for visitors; including the natural beauty of the Taurus Mountain, archaeological sites, ski resorts that are open year-round even in summer, hunting tourism and highland tourism. In recent years, we have begun active efforts to increase the traffic of tourism in the region. I believe that we have reintroduced Sarıhacılar to provincial tourism in Antalya. We offer several activities to our guests to give them a taste of natural village life in Akseki. In addition to a museum located in Sarıhacılar, we have established two other museums in central Akseki; an ethnography museum and a museum of photography."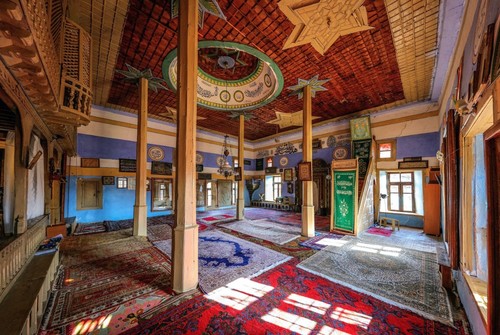 Ski resort project
Speaking about a ski resort project which includes seven ski tracks to be erected in the Göktepe Highlands, Uysal said that he believes the resort will revive a sluggish tourism sector in the region. Expressing his hopes that Akseki will take the lion's share from the tourism sector in the region, Uysal spoke about municipal plans to revive tourism between Sarıhacılar and Akseki. "Sarıhacılar is magnificent with its nature, sea and soothing atmosphere. We chose this place as an alternative tourism opportunity that offers tourists the chance to see the other side of the proverbial coin. Personally, I really loved this village. I'm very happy to see such a strategic village nestled in Turkey" said Daniel Muth, a German tourist visiting the region.
Important source of income
Stating that local officials welcome tourists on the seaside and take them to Akseki under the context of alternative tourism, tourist guide Alper Berber said, "We do our best to present the historical buildings we have to offer as well as our unique culture." Noting that the number of tourists who want to visit Sarıhacılar, which is 70 meters above sea level, is increasing day by day, Berber said, "We organize Sarıhacılar tours every Tuesday and Wednesday. We guide 35 German tourists weekly. The region is an important source of income for us. We make money thanks to the tourists visiting Sarıhacılar." Tourism agency official Gökhan Bulut stated that agents guide 500 tourists weekly, most which are German, noting that "Especially recent years, visitors have recommended Sarıhacılar to their friends. Most of the tourists who visit Antalya do so for its beautiful sea and beaches. Culture tourism is highly popular nowadays as we have several destinations that are worth seeing. On the other hand, the majority of our tourists are attracted by the allure of Sarıhacılar. Our primary aim is to do our best in presenting Turkey to foreigners. Our historical mosques, 'button houses,' museums and the ancient Silk Road route are spectacular."