Home to highlands of various sizes, Uzungöl sits at an altitude of more than 1,000 meters and is nearly 100 kilometers from the city center. Covered with spruce trees, the area is ideal for trekking, bird watching and botanical tours. Highland tours to Şekersu, Demirkapı and Yaylaönü are also available.
For those who are interested in spending a few nights in the Uzungöl highlands, mall hotels are good options.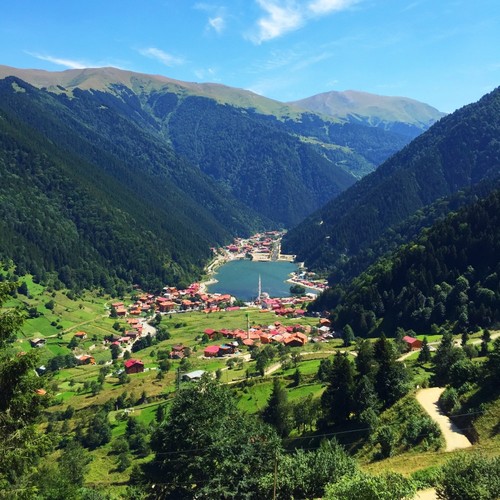 After Uzungöl, Sera Lake, 10 kilometers from the city center, is second in popularity. The lake was formed after heavy precipitation in 1950, when large rocks fell and filled parts of the valley. A park is located near the lake with a diverse range of animals. The Hıdırnebi Plateau in Trabzon's Akçaabat district is another highland that attracts tourists. With its tourism facilities and wooden houses, it is the most preferred vacation spot in the city. It is also good to mention that Trabzon, where Uzungöl is located, was previously announced as the province with the cleanest air in Turkey.
There is no doubt that Uzungöl attracts tourists because of its natural beauty, but the lake has a lot to offer, including its historic and site-specific architecture and local cuisine.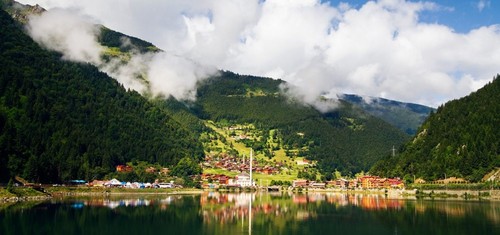 In previous times, Uzungöl was considered a hidden gem of Anatolia, but a lot has changed. The tourist boom in recent years has attracted investors who have opened a number of hotels, restaurants and souvenir shops in the village. Transport infrastructure has also been improved.
For the last couple of years, Uzungöl has been a top pick of Arab tourists. The number of tourists who come from Gulf countries increases every year. Especially during summer, the hotels and motels around the lake work at full capacity housing Arab tourists.
Tourists who come to enjoy the unique nature at Uzungöl are offered entertainment alternatives. Some prefer to cycle around the lake while some like to paraglide or take a walk around the district to get to know the local culture better.
Suat Hacısalihoğlu, chairman of the Chamber of Commerce in Trabzon, told Anadolu Agency (AA) that tourism activities in the region exploded with all the Arab tourists. Stressing that Uzungöl is an important tourism destination in Turkey and the world, Hacısalihoğlu claimed that Uzungöl is visited by almost everybody who tours the eastern Black Sea region.
He said: "In the first five months of 2017, 102,155 domestic and 15,904 foreign tourists visited Uzungöl. Additionally, 22,829 tourists from Gulf countries flocked to the region. Given the pre-bookings, we estimate that this summer Uzungöl hotels will work at full capacity. In January, 1,511 Arab tourists came to the region. The number of Arab tourist in the region was 1,140 in February, 2,559 in March, 3,562 in April and 14,057 in May. The interest of Arab tourists in Uzungöl excites us."
Hacısalihoğlu pointed out that tourists spend more than one night in Uzungöl as the region offers several tourism alternatives.
However, Hacısalihoğlu said they want to prolong tourist stays by introducing new tourist activities in the region. The main aim is to contribute to the local economy by having tourists stay longer than usual.