Offering picturesque autumn scenery, the Efteni Lake Wildlife Protection Area and Bird Paradise in northwestern Turkey's Düzce province amazes its visitors with over 150 bird species and various endemic plants.
The lake and surrounding wetlands in Gölyaka district, a key stop for migratory birds spanning a 764-hectare area, was filmed by Anadolu Agency with a drone.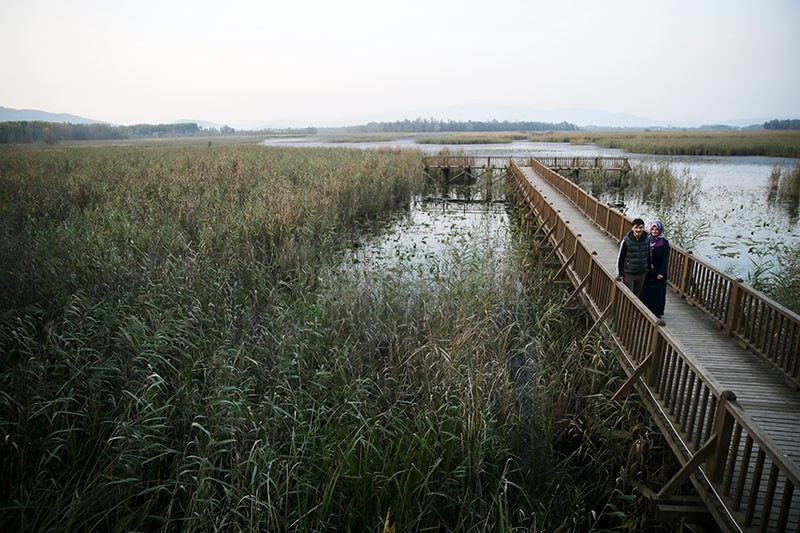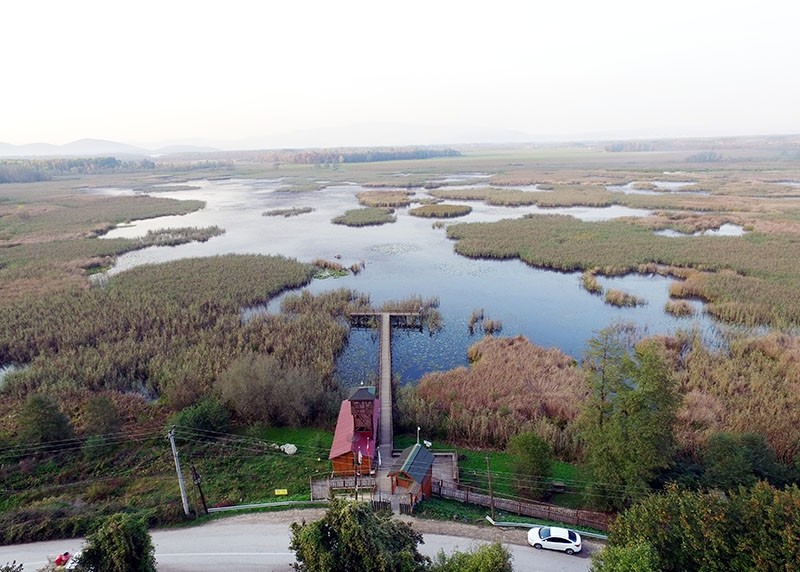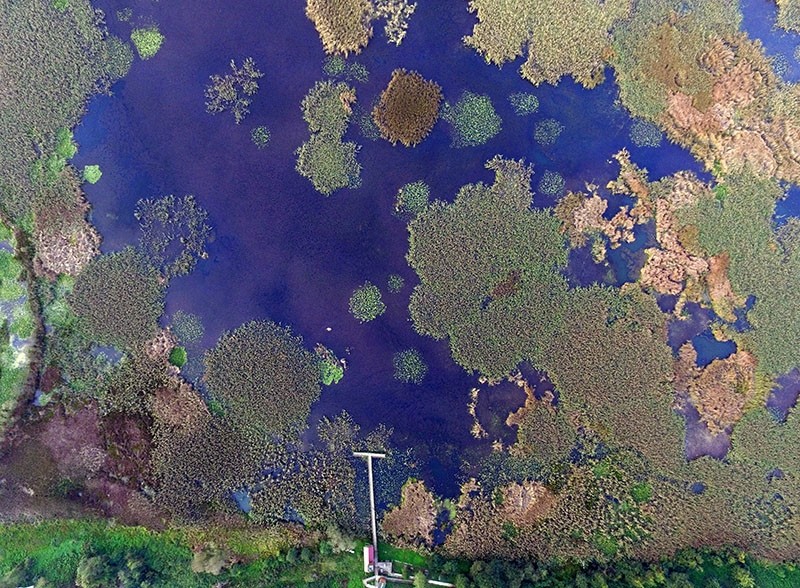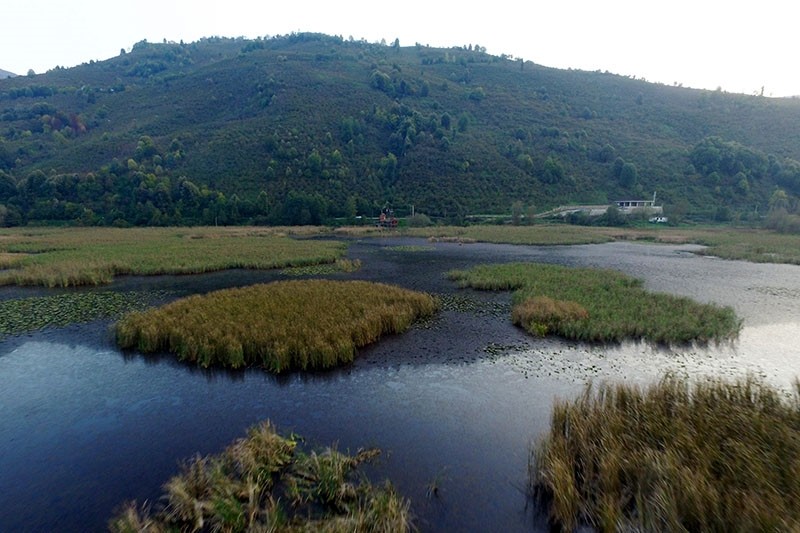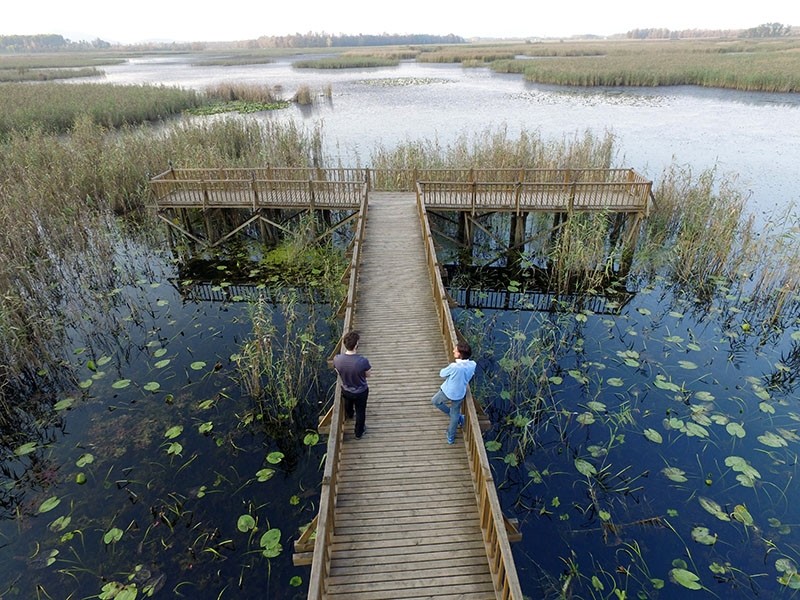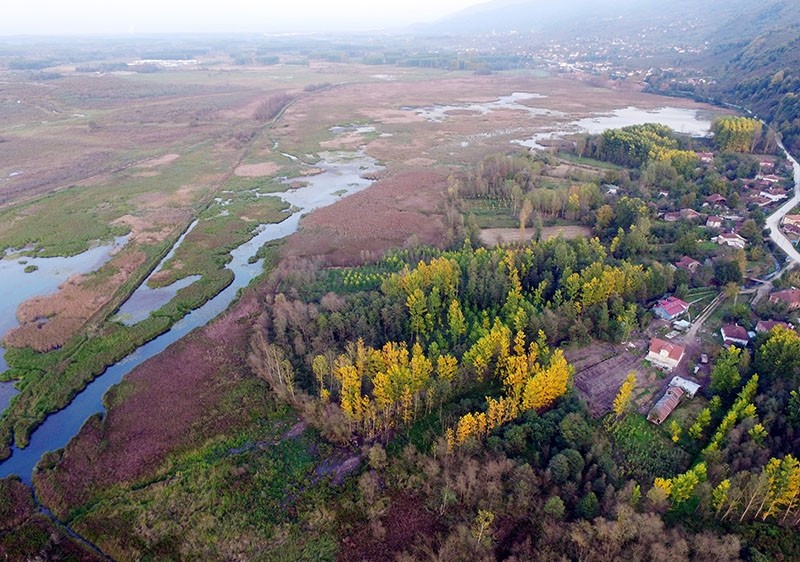 Stork, widgeon, white heron, grey heron, ruddy shelduck, Eurasian coot, swan, white-fronted goose, mallard, Eurasian widgeon, garganey, northern pintail, spoonbill, common pochard, ferruginous pochard, crane, great bustard, little bustard, Eurasian woodcock, common blackbird, lapwing, great cormorant are some of the 150 species that can be found in the area, of which 35 species are permanent while the rest are migratory.
The Ministry of Forestry and Water Works has launched a project worth 45 million Turkish lira ($12.2 million) to build several dikes in the area to increase the water level of the 385-hectare area occupied by the lake and surrounding wetland area.
Düzce Governor Zülkif Dağlı said that after the lake has been rehabilitated through the project, it will bring more tourists to Düzce, as the area is located very close to the highway connecting Turkey's largest city Istanbul and capital Ankara.