Hosting many civilizations throughout its long history, the Eastern Anatolian Region, which has been flooded with visitors recently, is one of Turkey's most popular tourist areas with its natural beauty and historical sites.
The region has vast tourism potential with its historic sites, mystic patterns, scholars and pristine nature and hosts thousands of visitors every year.
With views that are white in winter and green in summer, mountain ranges, lakes, ponds, waterfalls and historical richness in its Erzurum, Kars, Ağrı, Iğdır, Erzincan and Ardahan provinces, the region mesmerizes locals and visitors alike.
Kars: A World Heritage Site

The historical city of Kars was called "the gate city" in the Urartian, Seljuk and Ottoman periods since it was considered the gate of Anatolia.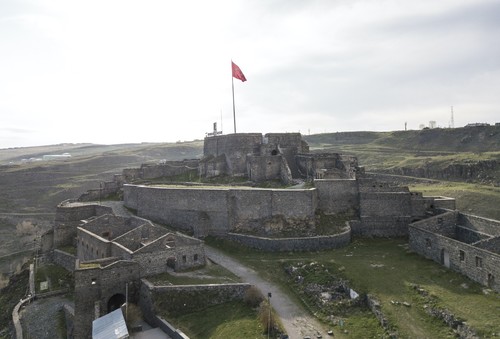 The scene for many wars in past, the city carries the traces of various civilizations and mesmerizes its visitors with its historical artifacts and authentic architecture. Known as the "World City," the "Cradle of Civilizations," the "City of 1001 Churches" and the "City with 40 Gates," the Ani archaeological site in Kars is on UNESCO's World Heritage List and welcomes visitors year round. The first settlements in Ani date back to the third century B.C. and were followed settlements of Saka Turks, the Sasanian Empire, the Byzantines, Ani Georgian Atabegs, the Khwarazmian dynasty, Ilkhanids, Seljuks, Kara Koyunlu, Aq Qoyunlu, the Ottoman Empire and Russian rules, hosting 23 civilizations to date. Ani was also the first entrance gate from the Caucasus to Anatolia. In the city, Kars Fortress and Beylerbeyi Palace, which were built by Lala Mustafa Pasha in 1579, are among the important historical structures in the city.

Ağrı: Passage for civilizations

Named "the passage of civilizations" since it was used as a travel route by many civilizations, Ağrı welcomes visitors with its untouched nature and interesting historic sites, including İshak Pasha Palace in Doğubayazıt district and Lake Balık.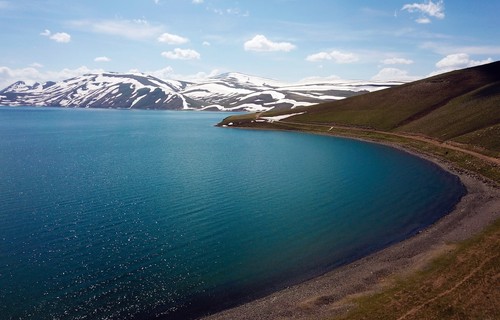 Lake Balık
İshak Pasha Palace is one of the most important structures in eastern Anatolia with its eagle nest appearance, architecture and history.
Ranked second to Topkapı Palace, this palace is the one of the most distinguished examples of Ottoman architecture in Anatolia. With traces of Ottoman, Seljuk and Persian architecture, İshak Pasha Palace was ahead of its time as the first palace in the world to have a heating system.
Ağrı, located near the foothills of Mount Ararat, is also a haunt for researchers hunting for traces of Noah's ark.

Erzurum: city of history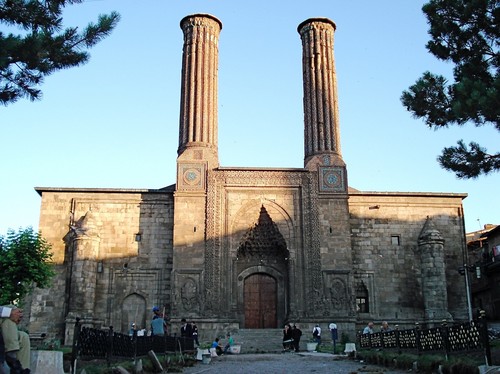 Erzurum, one of the oldest settlements in Anatolia, was one of the most important centers in the Hittite, Byzantium, Rome, Seljuk and Ottoman civilizations.
The city, which has hosted Turkish-Islamic civilizations for nearly 1,000 years, resembles a huge open-air museum with its numerous historical sites.
Many ancient structures, such as fortresses, mosques, madrasahs, tombs, caravanserais and bridges, are located in Erzurum, which embraced many civilizations throughout the history.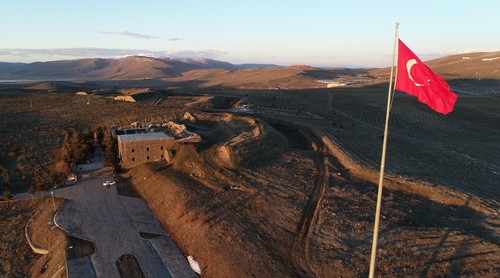 Located in the foothills of Palandöken Mountain, the plateau-like city at 800-meters above sea level is known as a cool haven in the plain.
Archaic city Erzurum welcomes thousands of local and foreign visitors every year with the Tortum Waterfall, Çifte Minareli Madrasah, Öşvank Church, historical houses, strongholds and Palandöken Mountain.

Ardahan: A border city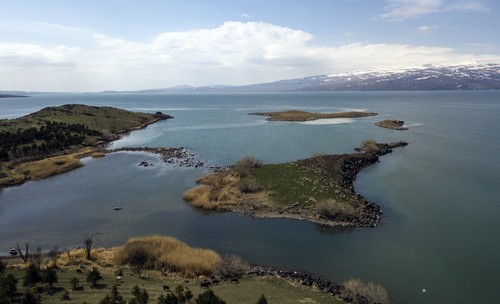 Lake Çıldır

Ardahan has been continuously exposed to occupation throughout history. It captures the attention of local and foreign tourists with its historical structures, like Şeytan Castle, and its natural features, such as Lake Çıldır and Karaçay Canyon. The second-biggest lake in the eastern Anatolia, Lake Çıldır, located 1,959-meters above sea level, freezes solid in the winter. Tourists visiting the lake during winter months can enjoy walking on the ice and troika tours. Şeytan Castle, believed to have been built by the Urartians, sits on a summit of rocks in Karaçay Canyon in Çıldır district. The castle, built for protection, features a hidden entrance. A favorite spot for tourists, it offers a unique view, as well.

Iğdır: Warm haven of the East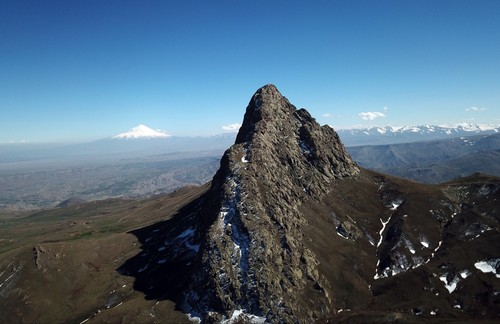 Mount Tekelti

Located along the borders with Armenia, Azerbaijan and Iran, Iğdır is known as the "Çukurova of the East" because of its mild climate.
Iğdır rests 800 meters above sea level and is surrounded by high mountains. The area offers a wide variety of outdoor activities, such as trekking and ice climbing. As a result, the city is a must visit for anyone who loves the outdoors. Mountaineers can choose from many challenging spots, such as Mount Ararat and the Tekelti, Zor and Canderviş Mountains, while trekkers can explore Aras Canyon, Bulakbaşı's reeds, İrem Vineyards and Erhacı's rocks.

Erzincan: On the Silk Road

Erzincan has been a vivacious city for years thanks to its location on the historical Silk Road. Erzincan, home to Ottoman and Seljuk caravansaries, inns and ancient fortresses, also draws visitors searching for the pristine nature of Kemaliye, Kemah and İliç.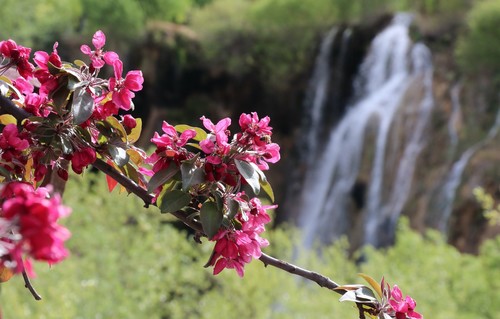 Girlevik Waterfall

The historical Altıntepe Fortress in Erzincan, from the Urartu period, is one of the oldest structures in the city. The fortress, where hundreds of ancient artifacts have been found, has been scheduled for a grand reopening in the near future. Girlevik Waterfall, fed by nine springs in Kalecik village, is located 35 kilometers from the city's center. The waterfall mesmerizes visitors with its 40-meter height and beautiful setting and is covered with snow and icicles in winter, presenting different views every season with flowers blossoming in spring, as well. The eastern Anatolian region offers a good variety of destinations for every season with its rich natural and historical beauty, sincere local people, winter tourism centers, fertile lands, large plains, authentic cities where the past meets the present and spectacular sunrises.