Tourism professionals in the southeastern Anatolia region have reported a lively season thanks to the region's rooted history and potential in belief tourism. They are expecting a big influx for the upcoming Eid al-Fitr. Due to frequent terrorist attacks, the region's tourism sector was all but dead for years. Thanks to the peace achieved through anti-terrorism campaigns, the area has revived, with visitors flocking to the region this spring to enjoy its history and impressive landscape.
The now-peaceful region experienced a surge of popularity this spring thanks to its unique, beautiful cities, historic landmarks, wild nature and religious sites.
Tourism professionals expect this trend to continue for Eid al-Fitr. Tour companies have arranged tours for local and foreign tourists for the holiday weekend, primarily starting from Gaziantep province.
The most-preferred spots for visitors during the eid include: Göbeklitepe, the oldest temple in the world; Şanlıurfa, believed to be the birthplace of Abraham; Mardin, once home to many different civilizations and still home to their ancient stone houses; Gaziantep, famous for its excellent cuisine; and Diyarbakır, known as the city of saints.
Şanlıurfa Tourism Development Association vice president and tourism agency owner, Rahime Yaşar, told the Anadolu Agency (AA) that they have had a lively tourism season so far and want to sustain the influx for the eid.
'Demand continues'
Noting tourism companies have prepared several tours and packages for the holiday visitors, Yaşar said: "The first half of the season has seen an occupancy rate much higher than the rate in 2014, which was a record year for us. In Ramadan, there is a beautiful and mystical atmosphere in Şanlıurfa. This boosted tourism. There is still interest in the region, even though it may not be quite as high as it was in the spring. The temperatures haven't started to rise quite yet; therefore, people want to visit for the holiday. We hope autumn will also bring a large number of visitors. We're preparing for it now. The timing of Eid-al Fitr is great. Even if it's a week before the elections, it won't be really crowded like it was in the spring, so visitors will be able to explore the region without having to battle crowds. Şanlıurfa is ready to welcome anyone who would like to visit our beautiful city and the region during the holiday."
Yaşar stressed that the region has potential in its tourism sector and that they offer alternatives to the tours of the Southeastern Anatolia Project (GAP) provinces.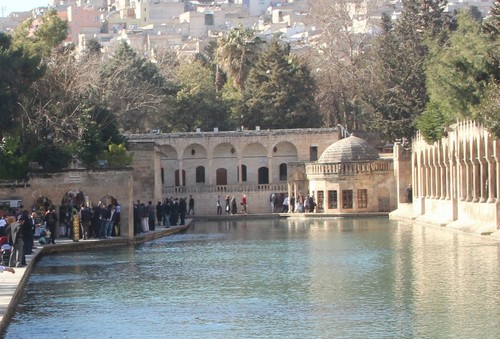 Highlighting that more people will visit Şanlıurfa in the future, Yaşar continued: "We're preparing tours for several areas, including Şanlıurfa, Gaziantep and Mardin. GAP tours have been organized. Our aim is to draw a wide variety of visitors. This year, Gaziantep, Şanlıurfa and Mardin were very popular, though some preferred Diyarbakır because of the transportation, as well. People want to see Gaziantep for its cuisine; Şanlıurfa for its culture and traditions; and Mardin for its cosmopolite structure. Visitors generally stay four nights and five days."
Tourism agency owner Mehmet Reşit Yeşildağ explained that they have made the necessary preparations for the holiday and reported they recommend Şanlıurfa and nearby cities for accommodation, especially for local tourists.
Noting that the influx of visitors makes them happy, Yeşildağ said: "Tourism season was lively in March, April and May. We expect the number to remain high for the Eid-al Fitr holiday since the weather is still cool."
Great getaways
The Balıklıgöl settlement, where Prophet Abraham was believed to have been born and thrown into the fire by Nemrud, who was the ruler of the period, is one of the most popular attractions in Şanlıurfa and offers a unique spot for visitors.
Those who spend the night in the city's center can try local dishes like lahmacun, çiğ köfte and şıllık dessert as well as get the chance to join sıra nights - events where people gather to eat and sing songs with traditional music.
The Şanlıurfa Museum Complex, Göbeklitepe archaeological site and the place where Prophet Job is thought to have suffered are must-sees when visiting the area. The Halfeti, Bozova and Birecik districts with their natural beauty and the Harran district with its history are interesting spots to see, as well.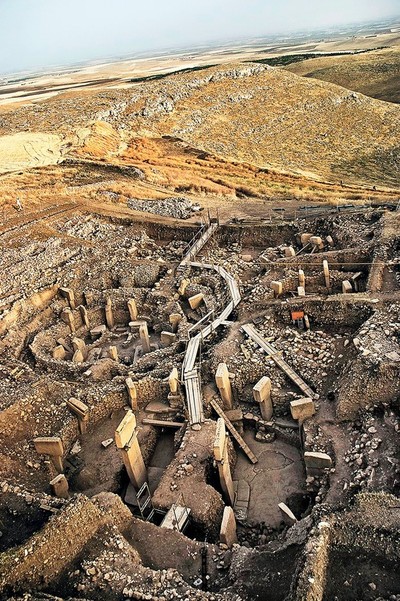 Diyarbakır has hosted many civilizations and offers a unique atmosphere with its historical and cultural values.
Thanks to the lasting peace, Diyarbakır's attractions are open to visitors, including the city walls, Hevsel Gardens, İçkale Museum Complex, Ulu Mosque, and tombs.
A city of tolerance, Mardin is home to people from different religions, languages and cultures. Tourists especially like visiting its stone houses.
Gaziantep, located on the intersection of Mesopotamia and the Mediterranean region, was registered on UNESCO's Creative Cities Network for its cuisine. It is a popular touristic destination that offers both interesting history and cultural beauty.
Mount Nemrut in the Kahta district of Adıyaman, which is registered in UNESCO's World Cultural Heritage List, is popular in cultural tourism with the Kingdom of Commagene's tumulus, which measures 50 meters in height and 150 meters in diameter.