With the Blood Moon, the longest eclipse in 2018 that occurred on Friday, everything is about astrology for the last couple of days. People are talking about the zodiac signs and how the eclipse has effects on moods, feelings and et cetera. Most people believe zodiac signs are important for character analyses, although there are definitely doubters. To keep up with the astrology craze, Daily Sabah has compiled favorite holiday destinations in Turkey for each zodiac sign. But be warned: This might make you believe in astrology if you are not a believer.
Aries - Fethiye
Aries, known for being idealistic, dynamic and energetic, can involuntarily raise the energy of their environment with their hasty nature. Therefore, Aries people choose a journey full of adventure and away from the routine of the daily life in their holidays. They will be happy with a holiday full of activities such as rafting and paragliding. They should choose the Fethiye district of Muğla province, where they can engage in many activities full of adrenaline.
Located in southern Turkey, Fethiye, the most famous city in Muğla, is often described as "heaven gifted to mankind on earth." It is one of the best holiday destinations for those who love outdoor sports from hiking to paragliding. The Ölüdeniz region of Fethiye has the best paragliding spots in Turkey where visitors, whether they are amateurs or professionals, can enjoy flying over the bluest sea and the mountains.
For those who think flying is a little too adventurous, hiking is also an option. The best route for hiking in Fethiye is the Butterfly Valley. Hikers usually prefer the route from the Butterfly Valley to the Faralya. Although it is not as terrifying as paragliding, the hiking path between the village of Faralya and Butterfly Valley is quite dangerous. Hikers must follow the hiking path marked on the map and never take short cuts. The hiking path features small waterfalls; thus, take every step with extra care.
Taurus - Kaş
A Taurus is in love with nature and also fond of a good meal and natural beauties. This horoscope can have an unforgettable holiday, alone with the sea and nature in a place with a beautiful view. Therefore, Taurus people can enjoy Turkey, which features unique beauty in all four of its corners. We can say that an enjoyable journey waits for Taurus people in Kaş district of Antalya province, especially with the perfect Mediterranean Sea.
Situated in the westernmost part of Antalya between green mountains and the blue Mediterranean Sea, Kaş is bursting with natural beauty. Swimming enthusiasts visiting the world-famous Kaputaş Beach, renowned for its beautiful blue hues, also find peace visiting the cedar-covered plateaus of the district.
However, if you are not satisfied with the beauties of earth, Kaş also opens the doors of a magical underwater world. Hundreds of scuba divers travel to Kaş every day to discover the district's submerged wonders. Those who dive in Kaş's clear water often encounter stingrays, sea turtles, rare nudibranchs, lionfish, octopi, Mediterranean moray eels, leerfish, damselfish, saddled seabream and cuttlefish along with the remains of shipwrecks.
Gemini - Alaçatı
The most explicit feature of Geminis is their changeable character. This gives them the talent to do different jobs and also makes them experience different emotions in their environments. Therefore, the holiday expectation of this horoscope is versatile like them. Alaçatı in İzmir province, where Gemini people can swim, go shopping and have fun, is sure to make them really happy. Alaçatı has been a popular spot for holiday goers for some time now. The town offers adventure with its windsurf facilities, calm and quite with its white and blue painted houses and a lot of fun with beach clubs where you can start clubbing in the middle of the day and go on until the morning.
Cancer - Datça
Cancers, who are emotional and sensitive, are also domestic. However, this does not mean that they do not like going out. As they are a water sign, they are like a water bird. They prefer a quiet and peaceful holiday resort by the sea like Datça.
If you are looking for a place that will make you feel like home, Datça is the perfect place. Datça is one of the precious districts that have the most beautiful and virgin bays of Turkey. The district has not been flooded by masses yet and has clean coasts and unspoiled nature. It is an important destination for those seeking peace, quietness and real relaxation. It features many must-see places, such as Knidos Ancient City, the Temple of Apollo, Palamutbükü, Hayıtbükü, Kızılbük, Ovabükü, Bencik Bay and Kargı Bays. Here you can enjoy the 15 kilometers of beaches, most of which are Blue Flag.
Leo - Bodrum
​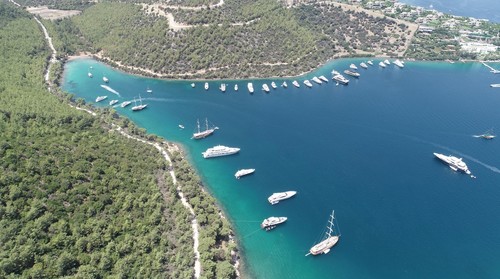 Leo, a leader horoscope whose ruling aspects are explicit, is also fond of luxury. Therefore, they want their holidays to be perfect in all aspects. As they do not like being alone and are fond of crowds, quiet holiday resorts are not proper for them. They need a destination that is up 24 hours a day. Welcome to the summer equivalent of Istanbul: Bodrum.
Known for its blue sea and non-stop night life, there is something for everyone in Bodrum. It features high-class hotels and restaurants as well as camping sites and local tastes for every budget.
Virgo - Bozcaada
Virgos think long and hard about everything and act carefully while making decisions like planning their holidays in advance. Instead of last-minute decisions, they feel much better if they research where they will go. If it comes to the perfect vacation that will make them happy, it comprises of things such as fresh air, walking and bike tours. Tenedos, also known as Bozcaada, will be the right decision for Virgos as it features all of these things.
Libra - Kemer
​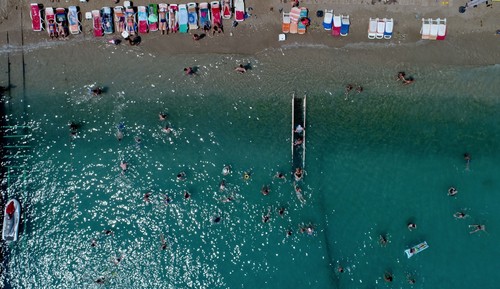 For Libras, who are outgoing and social, a holiday with a large group of friends is very enjoyable. At the same time, they are also known for being self-indulgent. Therefore, hard journeys that will spoil their comfort are not for them. They are born to have an extremely comfortable holiday in hotels in lively towns like Kemer.
Antalya's best kept secret is not so secret anymore. For the last couple of years, Kemer has been rediscovered by holiday makers as well as investors. Escaping from the city center, Kemer offers a quite holiday experience in its nice hotels that are built to be a part of nature. If you want to return to nature and the simple way of life, the bungalow-hotels in Olimpos should be your first choice.
Scorpio - Selimiye
Scorpios are really happy when they are by the seaside like other water-based zodiac signs. Generally known for their passionate nature and fondness for freedom, they surely look for a peaceful address when it comes to a vacation. Reading for hours by the sea, starting the day with bird chirping and spending it quietly are for them. Therefore, Selimiye, where they can be away from all the stress of city life, is for them.
The heavenly holiday town of Selimiye is not for those who love adventure and crowds. Hidden in one of the best bays of the Aegean Sea, Selimiye is famed for its clean sea.
Sagittarius - Bördübet
​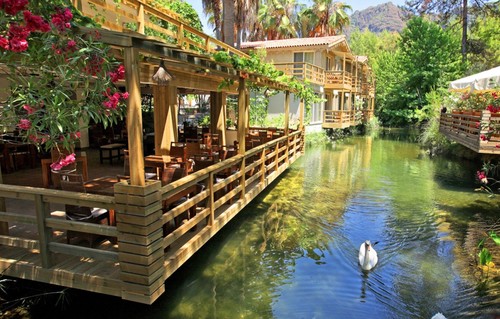 Sagittarius's have a great passion for traveling often and making holiday plans. This horoscope, which is especially curious about knowing new places and cultures, can be happy to go somewhere that he or she has never visited before. As they are interested in exotic places, Bördübet, which is a kind of heaven that should be seen with its nature, is a perfect holiday destination for them.
Located in Datça Peninsula, Bördübet is still a mystery for most vacationers. The town is not yet a popular place hence it offers numerous things to discover while vacationing in serenity.
Capricorn - Mount Ida
For Capricorns, who are fond of business life and working, the ideal holiday will surely be in a mountainous terrain in nature. Interested in long walks in nature, Capricorns will be happy in a cute mountain, village or country house. Therefore, Mount Ida, with plenty of oxygen, will be a place that will make them happy. Also, with a history dating all the way back to ancient Greece, it is you will feel like you are a guest of Zeus.
Aquarius - Assos
​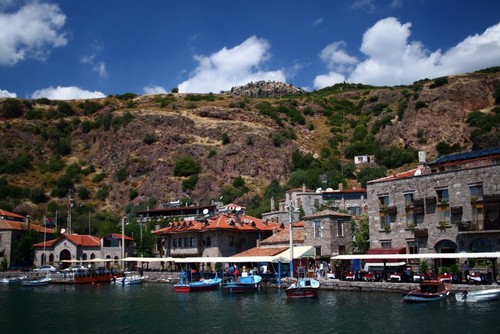 Free and independent Aquarius's want to be free in not only their daily lives but also in their journeys. Therefore, they do not prefer tours in which everything is prepared for them. They look for a quiet journey integrated with activities. Surely, diving into the cold water of Assos will have them satisfied.
Located in the Gallipoli Peninsula, Assos is where nature meets history. The town, which is built right next to the remains of the ancient city of Assos, offers not one bay but numerous bays around the town for visitors to experience.
Pisces - Ayvalık
​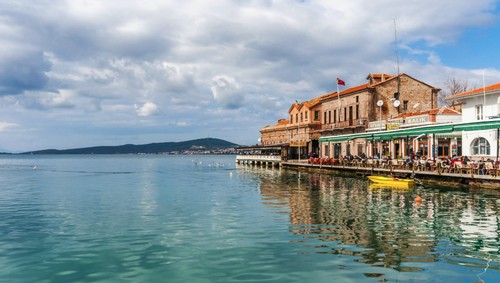 Known for being extremely emotional and romantic, Pisces are sure to be happy on a small island or coastal town which reflects their emotions.
As water is indispensable for them, they will always prefer seaside vacations. The enjoyable nights and romantic mornings of Ayvalık on the Aegean coast will open the doors of an unforgettable vacation for them.