One look at the turquoise ocean, white beaches and lush green vegetation of Changuu Island shows it has everything to offer tourists, but the island has another attraction: Aldabra giant tortoises.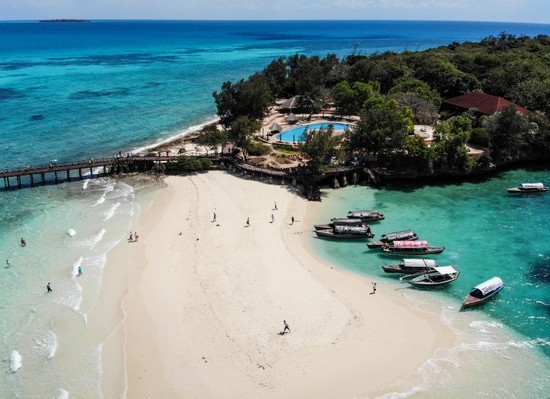 Changuu – located some 5 kilometers (3 miles) away from Unguja, the main island in the autonomous region of Zanzibar – is one of the few islands in the world that houses these giant reptiles.


Native to the Aldabra Atoll in the Seychelles with a very large colony still present today, the tortoises, once common all over the Indian Ocean, now live in a few conservation zones. The colony in Changuu consists of the four tortoises given as a present by the British governor of the Seychelles in 1919 and their descendants.
The lifespan of giant tortoises can easily surpass 180 years, but it is hard to record it since they outlive their observers, the human race. The tortoises in Changuu have their ages written on their shells, with the oldest one being 193 years old. Visitors can feed the tortoises lettuce and fruit by hand.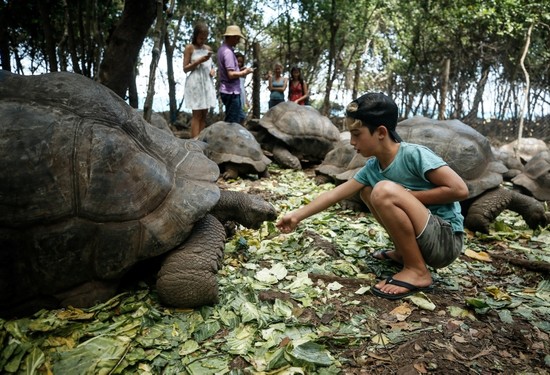 Apart from tortoises, the island is also known as the "Prison Island" for housing a facility previously used for rebellious slaves from mainland Tanzania and Zanzibar, once one of the major hubs of slave trade in East Africa and the world.
After the island passed to the British in 1890, they built a prison for criminal purposes, but the facility was later used as a hospital with the island serving as a quarantine zone, mainly for yellow fever, for British-ruled East Africa.
Currently, these buildings are used as museum and hotel. The island also houses a large tortoise protection compound.