HATAY —
Armenian families in Syria are fleeing to Turkey as clashes between the Free Syrian Army and regime forces spill over to Kasab, a predominantly Syrian-Armenian town near the Turkish border. Turkey received 18 Armenians on Saturday. Rebels who gained control of the Syrian town of Kasab provided 18 Syrians of Armenian descent safe passage Saturday to a border town in Turkey's Hatay province.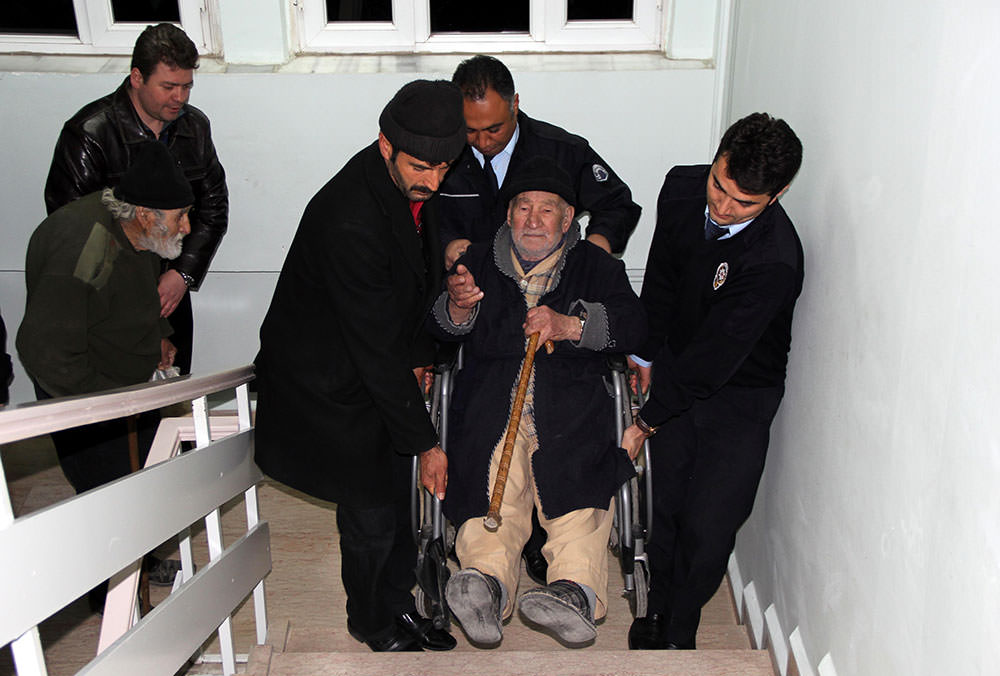 Clashes between forces loyal to the Assad regime and rebels have been ongoing for nearly two weeks around Kasab. The Armenians, seven of whom were women, were welcomed by Yayladağı District Governor Turan Yılmaz, District Police Commander Akif Kızılkaya and customs personnel after rebels accompanied them to the border crossing. "Our country's door is open to all victims. First we will host you, and then transport you to the place you wish to go," Yılmaz told them.
"War broke out near our home. The opposition brought us to a safe spot in Kasab...they treated us very well," Anehud Arahunyan (67) told Anadolu Agency (AA) after arriving at Yayladağı town in the southern Turkish province of Hatay.
The refugees, among whom were injured persons who had to be provided with wheelchairs, were then hosted at a guesthouse for teachers in Yayladağı.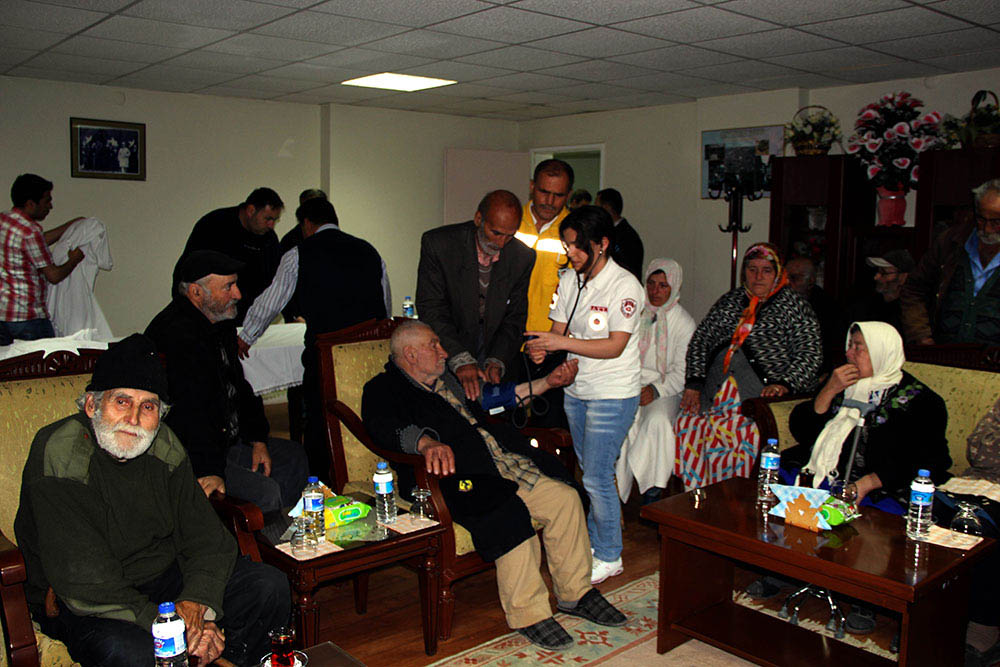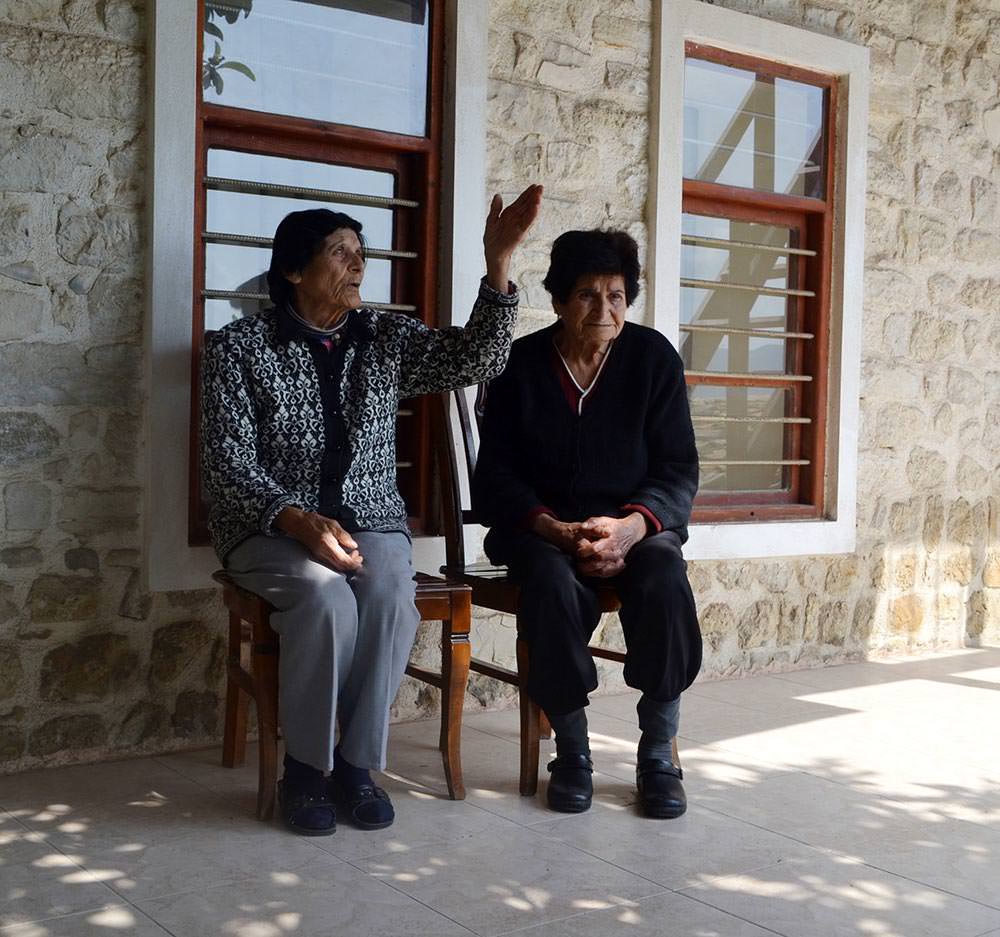 Earlier this week, two elderly Syrian sisters of Armenian descent settled in a neighborhood populated largely by Armenians in Samandağı, a town in Hatay.
Kasab, whose more than 2,000 inhabitants are mostly of Armenian origin, is located in the northwestern province of Latakia, Syria's main port city. Since clashes broke out in the town, the Armenian diaspora raised concerns that Turkey, which hosts the political wing of the Syrian opposition, will allegedly displace Armenians living in Kasab. Turkey denied those allegations.
Turkish Foreign Minister Ahmet Davutoğlu said Armenians leaving in Syria would be welcomed to Turkey like refugees from other ethnicities. "I personally spoke to Armenian foundations and [members of the] community in order to ensure Armenian refugees know they are welcome in Turkey," Davutoğlu told Daily Sabah earlier this week. He assured that Turkey would be ready to do anything for Armenians' security and peace of mind. The first Armenians to arrive in Turkey from Syria were two elderly sisters, Surpuhi and Satenik Titizyan, who were welcomed in Yayladağı and provided accommodation by the Turkish governorate. Turkey and Syria share a more than 800 kilometer-long border and Yayladağı has repeatedly been hit by shells and rockets from the tension in Kasab. The war between the rebels and forces loyal to embattled Syrian President Bashar Assad has been in an uneasy stalemate since late 2013.
Syria has been gripped by almost constant fighting since Assad's regime responded to antigovernment protests in March 2011 with a violent crackdown, sparking a conflict which has spiraled into a civil war. The civil war, which entered its fourth year last month, has claimed more than 140,000 lives, according to Londonbased Syrian Network for Human Rights.