Uğur Mumcu, respected investigative journalist and columnist, was commemorated on the 22nd anniversary of his death on Saturday at the site of his assassination near his house in Ankara and in ceremonies throughout Turkey. Mumcu was assassinated with a bomb planted in his car on January 24, 1993.
Turkey's main opposition Republican People's Party (CHP) leader Kemal Kılıçdaroğlu, deputies and representatives from political parties and NGO's were present at the ceremony in Ankara.
Kılıçdaroğlu first visited Mumcu family's house, then laid a wreath with Mumcu family to "Unidentified Murders Monument" erected near the site of Uğur Mumcu's assassination.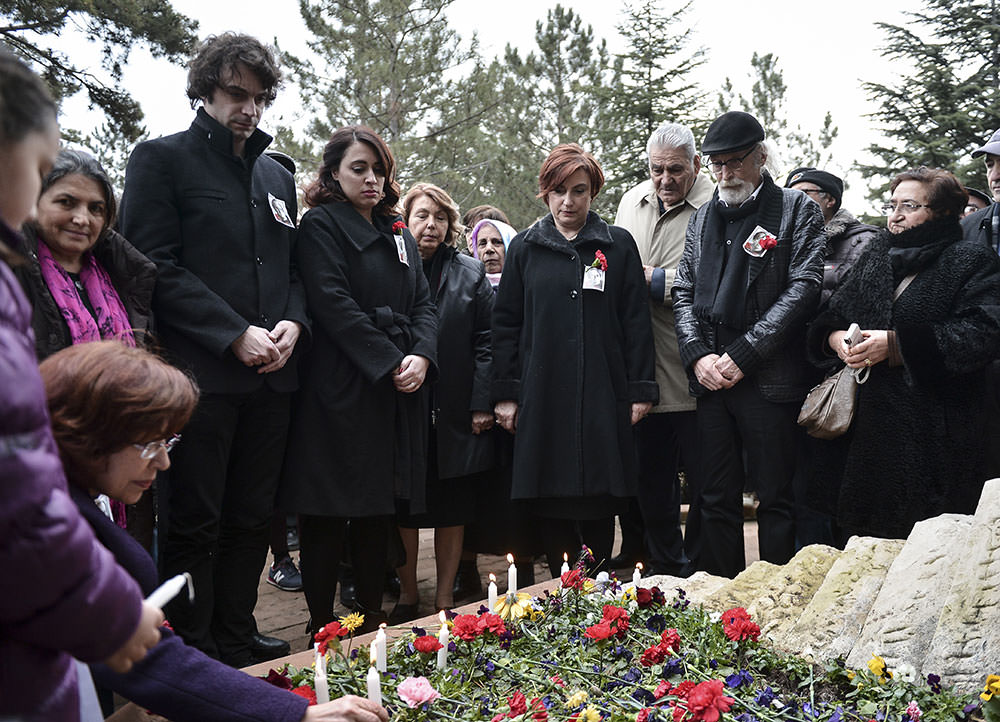 Mumcu started his journalism career in the late 1960's in leftist-Kemalist publications, which were advocating a revolution led by the Turkish Armed Forces. These circles, including Mumcu, became targets of 1971 military coup d'etat and Mumcu was imprisoned and tortured. Later he came into prominence with his memoirs regarding his persecution in coup period and his later military service, published in his book "Sakıncalı Piyade" (Unfavorable Infantry), which became a byword for university graduates who were denied of their right to become reserve officers due to their political views.
Mumcu started writing columns for center-left Cumhuriyet daily in 1975, which he continued to write until his death. He mainly focused on Counter-Guerrilla and foreign intelligence activities in Turkey, writing leading reports between their links to terrorist organizations to the extent that almost all major terrorist groups and leading intelligence service were blamed following his assassination. Although several court decisions in early 2000s sentenced different perpetrators for the assassination, instigators behind the assassination were never truly uncovered.
Mumcu's assassination is among "unidentified murders" of early 1990's, in which dozens of journalists, academicians, bureaucrats and businessmen were killed within the turbulent Turkish political spectrum driven by PKK terror, rising extremist movements and increasing military pressure on politics.